The Chinese government has blocking access to the Yahoo's Flickr photo sharing site. China is blocking only the images of Flickr. Actually, the China block can uses the DNS, which translates the alphanumeric addresses into numeric addresses. The Great Firewall of China is one of the strictest firewalls of the world, which blocks most of the online services such as Face book, Flickr, Google, Twitter and many other services such as You Tube and Google Drive and so on. Undoubtedly, Flickr is one of the most famous sites among the professional photographers in all over the world. They use this amazing online platform to share their work. This popular website can also be used to access upload, edit, organize and also share their photos from any device at anywhere in the world. But it is more inconvenient for amateur and also the photographers in China as well as anyone who has more interest in photography to face a Flickr blocked in their country because of the Great Firewall in China.
Published on June 19, 2017
Fedcourt.gov@australiamail.com Virus is considered as one of the most horrible threats that spreads rapidly nowadays. It may come from app downloads or corrupted web pages. Once it is installed, it locks your device and presents you with a message claiming you have committed a crime and therefore must pay a fine to unlock your phone. The hackers have used the same way to trick many innocent users by locking their computers before.
Published on June 4, 2017
When you are in China, using any social networking sites, or to be precise, using the internet has to go through lots of limitations. China is one of those countries which are developing faster to make a place in the list of 'First World Countries'. Being rich with ancient tradition, China is one of the most civilized countries in the world which is advancing in every sector- from technologies to science and security. But, when it comes to using the internet, or any social media, there are certain boundaries and limitations. To avoid cyber crime, the Chinese Government is becoming rigid on using the internet, especially social networking site and has kept everything under controlled by keeping themselves apart from the world.
Published on June 3, 2017
Oops! Your Files Has Been Encrypted (Bitcoin Scam Virus) mainly aims at the Windows operating system. It using the means of attack with Windows SMB services vulnerabilities (corresponding to the Microsoft vulnerability announcement: MS17-010) osmotic transmission to the computer terminal users. More than 150 countries of the world's computer suffered the hacker attacks; network security company to detect tens of millions of blackmail email software, hackers asked people paid a ransom of COINS as a ransom for redemption of documents. China, Britain, Russia, Spain and other countries in more than 150 computer hackers have become a target. If your computer infected with this virus, please don't pay the ransom. For some people, it is not a ridiculously expensive to use about $300 in return for encrypted irreplaceable data. In fact, Twitter robot track Bitcoin payment records show through digital wallets, and a lot of people are more willing to pay for it to get their files back on the scam.
Published on May 24, 2017
China is one of the most blooming countries in technical development and internet safekeeping. World's most strict internet security has been installed in China, and no other country can compete to that status. This move was taken by the Chinese government for preserving China's cyberspace liberty. To make it applicable, the government created geographical internet firewall for the country especially mainland China which is usually known as the Great Firewall of China. This is the strictest firewall in the whole world.This firewall's job is to restrict a huge number of websites which are mostly the websites from western countries and also puts a sensor on China's internet use. A huge number of websites and also news portals have become inaccessible in China due to the internet firewall. Apart from different websites and the search ports, new portals such as Bloomsbury News and New York Times are strictly prohibited in China.
Published on May 23, 2017
There are plenty of search engines are available but DuckDuckGo is the best and intriguing search engine and it could launched in the year of 2008. It was founded by Gabriel Weinberg and it is named based on the Duck, Duck, Goose. In fact it is entirely different from other search engine because it might not share their user personal information. It designed with the excellent algorithmic technology and many of the people interests to use this search engine because it offered more numbers of benefits to the people. In case you look to access DuckDuckGo in China then it is impossible because they have great firewall. Chinese government blocked this DuckDuckGo because it could not filter the search results. In case you travel to China then you might be suffered a lot. In a modern world many of the people interests to access the DuckDuckGo search engine because it is completely hide your search results. This search engine is quiet similar to the Google and this search engine provided encrypted information. Virtual private network is the best choice to unblock the DuckDuckGo because it is totally hide your information and IP address. People can easily use this virtual private network because it designed with the simple technology.
Published on May 19, 2017
Telegram is a free cloud-based instant messaging service designed to let people communicate through instant messages from their handheld smartphones and desktop systems. Users can send audio video files and chat through it. It was developed by Telegram Messenger LLP and saw its release in August 2013. It is a versatile application and is compatible with Android, Windows, IOS as well as Ubuntu Touch operating systems for mobile platforms and Windows, MacOS and Linux on desktop and laptop based computer systems. Telegram is a much secured messaging application which offers end to end encryption to the messages relayed between its users, to give them complete privacy over the conversation they are having. Nearly a 100 million users use Telegram to send and receive close to 15 billion messages per day.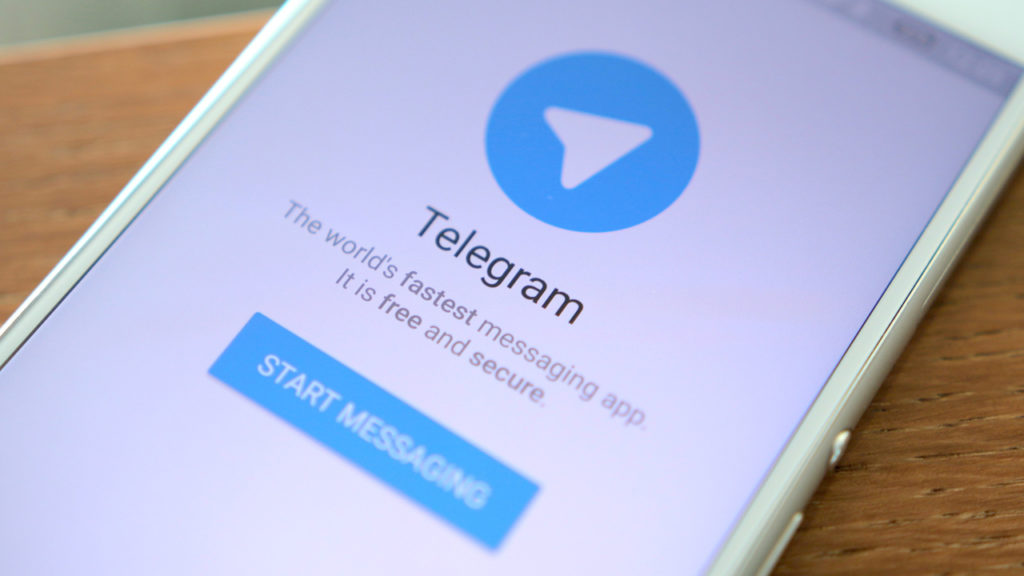 Why has China blocked Telegram?
China is well known to censor and block foreign-based social networking websites and video streaming websites. It promotes the use of in-house applications and services. The Telegram application was blocked by the Chinese Government in the year 2015 as Telegram was accused of aiding human right activists and lawyers. A feature called "Secret Chat" is offered by Telegram, where the messages relayed between users, destroy themselves once the session is over. This feature was used by whistleblowers to organize their activities which the Chinese Government is vehemently against and finds it hard to crack the conversation between the whistleblowers and activists. In addition to it, no matter how popular it may be, Telegram has had its own share of controversies.
People around the globe have raised concerns over its security protocols and Telegram being open source software, how vulnerable it is to any unprecedented attacks to its database which may lead to compromising the personal data of its users. It was also accused that ISIS uses it and recommends it to its members and followers. The telegram also faced a major cyber-attack on its Asia Pacific operations. This also added to the reasons of Telegram getting blocked in China. Yet, Telegram continues to be one of the most used instant messaging applications around the world, and the imposed block on it by the Chinese Government makes it difficult for people to use it when they are in China.
Suggestion: If you don't know how to access Telegram in China, you're welcome to contact Our online technical team by clicking Start Live button bellow: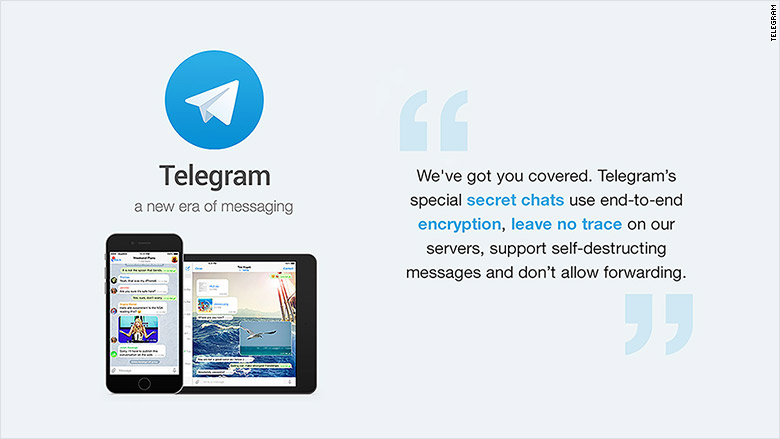 How to Access Telegram in China?
The best way to access Telegram in China is through a VPN or Virtual Private Network. A VPN can encrypt the internet traffic of a device thereby routing through servers of locations set by the users. It is a boon for people seeking anonymity and to bypass almost any imposed block on any web service. A VPN also assigns your device an IP (Internet Protocol) address which makes your device seem that it's at a different location. A reputed VPN provider will give you a strong and secure connection and the liberty to choose your own proxy location. This VPN will help you hide your identity and once connected to a location outside China, will make it seem that your device is not being used within China.
How does a VPN work?
A VPN hides your device's actual location. Every device which can connect to the internet uses an address called the Internet Protocol or IP address. This address determines where the device is and from there it can be easily seen which type of information the device is trying to access and thus it can be regulated. A VPN assigns your device an IP of a location outside of the restricted zone. The data between the device and the server is encrypted for your privacy. This way a VPN can make you anonymous. The main functions of a VPN are:
• Hiding your actual geographical location by assigning your device the identity from a foreign location

• Encrypting the connection between the server and your device to make you anonymous

• Relaying your data through servers all around the globe to make tracking close to impossible
One must know that all VPN providers are not safe and secure. So before subscribing to a VPN service, one must research properly and check the ratings of different VPN service providers. Providers with a good review from authentic users are the ones who are genuine and should be selected. Authentic VPN providers will never sell or lend the personal information of its users. Good VPN providers employ strict security measures such as tunneling services and military grade encryption to route your data through the servers. So if Telegram is being used through VPN inside China, the Chinese Government will not be able to track you.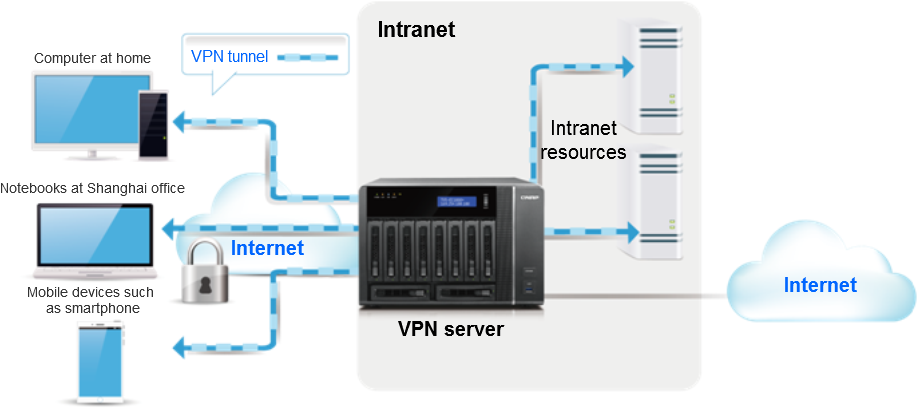 Here is a list of popular VPN providers in China you can subscribe to. They are highly rated, and they offer fast and secure connections.
• Vypr VPN – The best feature they offer is that they have their own servers and they do not take the help of any 3rd party servers. Ideal for privacy and gives you the liberty to choose from 50+ locations.
• Express VPN – A new VPN service provider with a great balance between streaming and privacy and have the option to let you choose your desired location from 60+ countries.
• IP Vanish – They are a fast and reliable VPN provider. They provide full support to help you set it up at a nominal cost. You also get a 30 days money back guarantee.
• Orbot – This is a free mobile application which once installed can force all your applications to use its servers while they use the internet. So total privacy is an absolute guarantee.
• Hola VPN – When it's for the mobile platform, Hola is what you may choose. Most used mobile VPN which gives full functionality despite being free; sometimes it will make you wonder why it isn't available for desktops.
Video Guide Shows You How to Setup VPN
China blocks foreign applications and services so that it may promote its own in-house applications and services. Its aim is to promote its homegrown companies and their businesses. It's not illegal to use VPN in China as long as you choose the correct VPN provider. Many VPN services are allowed in China. Once you choose the correct VPN service provider, you will easily be able to access Telegram in China.
Warm prompt: If you don't know which VPN service is the best for you or how to set up VPN on Mac, computer, laptop, android smartphone, tablet, or iPhone &ipad device, you're recommended to live chat with Our Online Expert for instant help! We will take care everything for you!

Published on May 11, 2017
The very first thing that pops into our mind when we talk about China is the latest technologies that it has always come up with. Undoubtedly, the Chinese inventions have never failed to surprise us. But one more thing which makes China even more famous other than technological developments is the implementation of security on the internet of the country. The firewall of China, popularly known as the Great Firewall of China, keeps a strict track of the activity of the users on the Internet.
The Chinese government has banned a number of well-known social media platforms, that are elsewhere ruling with their connectivity capability. A number of applications and entertainment sites have been blocked as well so that the country does not have to compromise with the security. Basically, the Chinese Government has taken this extreme step to protect the country from terrorism and safeguard the citizens from hacking or anything that concerns cybercrime. There are a number of features that the social media has benefitted the people with. So, while the rest of the world gets the advantages of social media and are able to connect with people across the globe, the Chinese are under the strict scrutiny of the Great Firewall. Though China has social media platforms that are designed in the same manner as twitter or Facebook or Instagram, they are completely different from the others are.
Published on May 10, 2017
The line is one of the greatest applications for instant communication, released in 2011 in Japan. Right from then, it became one of the leading social network systems in Japan. Over 600 million people started using the line in Japan for texts, video calls, audio messages and image sharing. In addition to this, the line offers it, users, VoIP conversations as well as video conferences absolutely for free. The main attraction of this application lies with the games and stickers involved. This application can be availed on various electronic devices like smartphones, computers, and tablets. The line is operated and controlled by the Line Corporation which is further identified as Japanese Arm of the Naver Corporation. This application was initially developed for both iOS and Android users, but with time it became available on various other platforms such as Windows Phone, Firefox, Blackberry OS, and Nokia Asha, etc.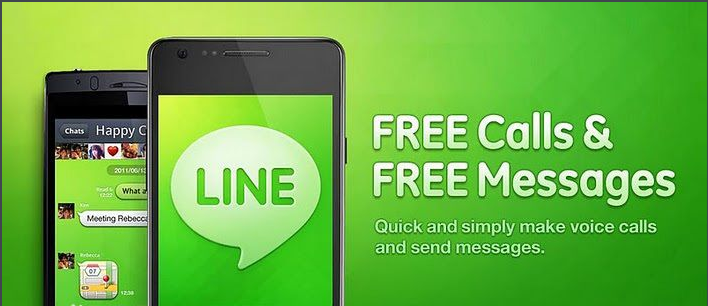 Unfortunately, due to the strict censorship of Internet in China, known as Great Firewall (GFW), the line cannot be accessed. Great Firewall (GFW) is a surveillance and censorship scheme formed to block all those unfavorable data coming from foreign countries. The suppression or controlling of the files or data that can be viewed, accessed or published on the Internet can be termed as internet censorship. This censorship can be put into action by any private organization or government at the request or demand of the regulators, the government or might be their own initiative. China's GFW system has therefore been created so as to expurgate and also rigorously restricts access to few of the websites, blocks the anonymity availed by TOR; refrains from social media websites like Google, Gmail, Line, Google Services, BBC, Youtube, Instagram, Facebook, Flickr, Bloomberg News and many other VOIP services such as Snapchat and Skype.
Accessing Line in China:
The best way to access line in China is through the usage of any VPN service. VPN stands for Virtual Private Network. A VPN is a protected virtual tunnel that provides security and helps to stay anonymous on the Internet. A VPN secures one's IP address and provides a fresh IP so as to prevent one's location from getting revealed. It comprises of enough power to evade The Golden Shield of China. A connection to a VPN can enable one to enjoy the Line service devoid of any restriction.
Ways to use a VPN:
Firstly, one needs to avail a reliable VPN server followed by a sign-up plan. Then one needs to set up VPN on their device, thereby connecting the respective device to that very VPN server. Before purchasing a VPN, one must look for its reliability as well the purpose that needs to be served.
With the help of a guide, one can set up the VPN connection on a device all by themselves. Unable to do it by alone, one can also download and then install a VPN app. These apps are readily available on Mac, iPad, PC, iPhone and other android mobile phones or devices. After getting the app installed and get it running, one can choose the server which he/she would like to connect their server to. The traffic then gets encrypted as soon as the VPN connection gets established. Further, the anonymity gets activated, and also the IP address gets hidden and secured. Finally, the setup is ready for use, and one will be able to get access to various websites as well as online play games.
Suggestion: If you don't know how to access Line in China, you're welcome to contact Our online technical team by clicking Start Live button bellow:

Three best VPNs for accessing Line in China:
There are a number of VPN services in modern times from different regions and countries. Here are listed top three VPN services, in order to access Line in China:
• Express VPN: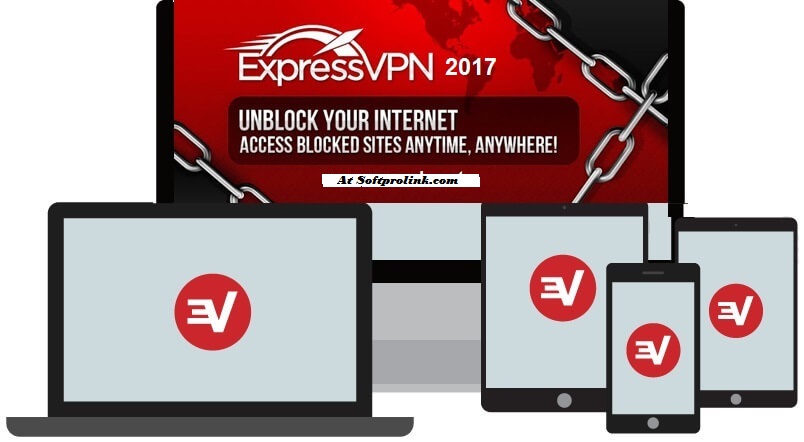 It recommends a world-leading service both for computers and mobile devices. Due to its brilliant encryption and impressive speed, it has been termed as the best VPN service provider especially for Windows. This service is very easy to use and can be used by following simple guides for the Express VPN installation, be it a phone, computer or even a tablet. Express VPN helps in encrypting one's network connection, thereby securing one's original IP address as well the information shared via the Internet. Besides, one can enjoy watching videos on Youtube or any other website, irrespective of time and place at an amazing network speed.
• Vypr VPN: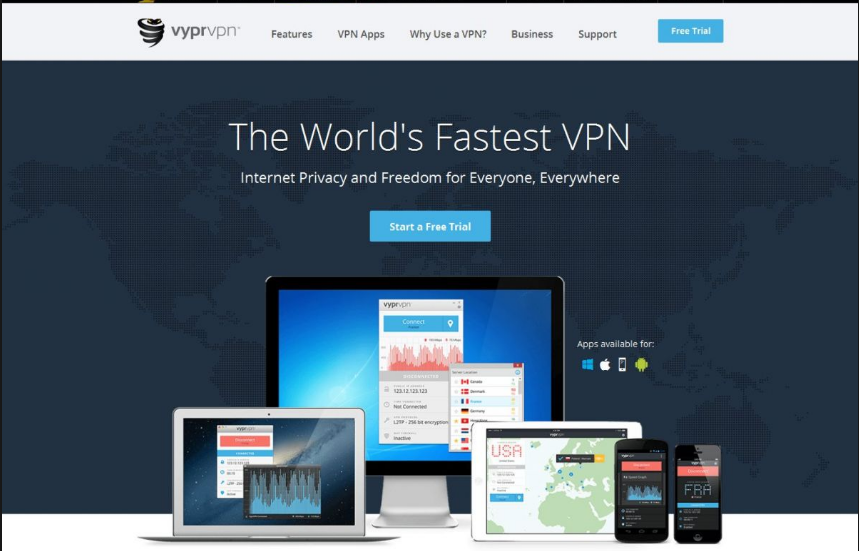 This service is the best ever VPN service because of its speed and excellent infrastructure. It is capable of unlocking one's favorite websites like Google, Twitter or Facebook and can easily sidestep GFW system prevailing in China. Browsing of various websites can be enjoyed devoid of any restrictions. It protects against the cyber security laws of China. Vypr VPN is available for Mac, Windows, personal routers and also Android. One of the setbacks of using this service is that it refrains from accepting Bitcoin.
• Nord VPN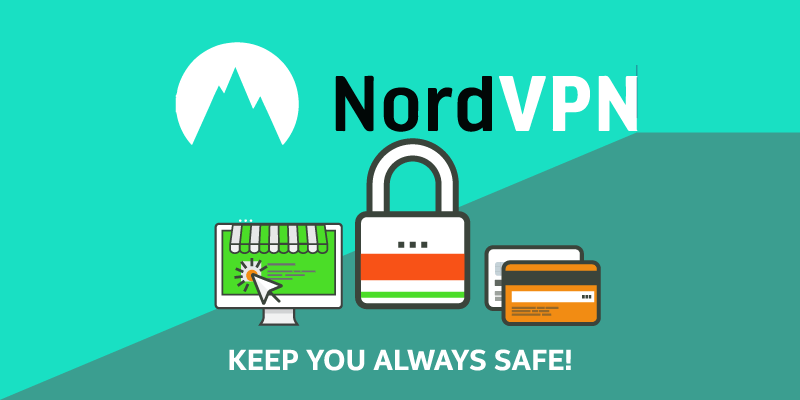 Nord VPN gives instant access to Netflix, ITV, Hulu, Sky, BBC and different other websites that are legally not available for citizens of China. It helps in unlocking few of the social websites thereby allowing to use and share the resources freely with ample security. One can play an active role on Facebook and Twitter without worrying about the leaking of personal information, thereby preventing cyber hacking when Nord VPN is being used. Data and other information are highly encrypted in case of Nord VPN.
Conclusion
There are many reliable VPN provider in industry so in order to find the best one, go online and check out the reviews for different VPN services. Make a comparison of the features, costs, security, speed, bandwidth, server location and connectivity protocol. By doing your research beforehand, you can narrow down your options to two or three VPN service providers before making a final decision however please note that your YouTube account could potentially be cancelled at any time or your could be locked out in some way because although accessing geographically restricted content with the aid of things like a VPN or DNS proxy doesn't seem illegal, it is likely to be breaching the terms of use of streaming sites to use any service to bypass their restrictions or to lie about your location. One must remember that all VPNs cannot fight against the Great Firewall of China. The GFW system mostly makes use of advanced techniques so as to track, block and detect few of the unreliable VPNs. If any unreliable VPN is once detected to be doubtful, it will be immediately blocked and therefore, will not give access to Line. This does not mean that the mentioned VPNs are not that powerful enough. One must know that each VPN service has different functions to perform, which sometimes might get detected by the internet censorship, thereby getting blocked. Thus, by using the best of the VPNs, one can get easy access to Line in China, being at any place at any point of time.
Warm prompt: If you don't know which VPN service is the best for you or how to set up VPN on Mac, computer, laptop, android smartphone, tablet, or iPhone &ipad device, you're recommended to live chat with Our Online Expert for instant help! We will take care everything for you!

Published on May 9, 2017
Where do we watch the latest music videos or news updates on? Probably like everyone through a video streaming site that lets us watch it. But Chinese Government has been sneaking new laws since quite long, and the list has gone further and further ahead towards internet censorship.
Web sites quite popular all over the world have closed doors in China as citizens aren't permitted to browse through them. Comparing with the majestic wall running through it, the censorship has been named as 'The Great Firewall of China.' It is one of the strangest seen internet censorship as most of the blockages are done on petty doubts and governments personal view. Government vows that the sites are harbingers of evil and if allowed then can bring bad influence to their trusted public. Sites like Facebook, Twitter, YouTube, and Vimeo have been barred as harmful websites as they often help people to release their creativity.
Published on May 2, 2017