MediaTek Announces Dimensity 7200 Processor and Other Latest Tech News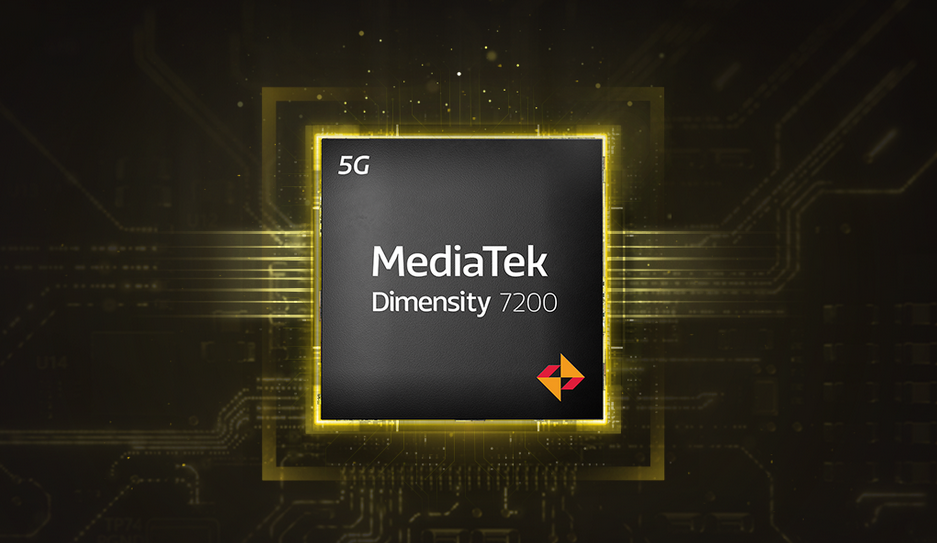 MediaTek Announces Dimensity 7200 Processor
On February 16, MediaTek announced the launch of the Dimensity 7200 processor, which is based on the second generation TSMC 4nm process, and features two 2.8Ghz A715 performance cores and six A510 performance cores of unknown frequency, and a Mali-G610 GPU that supports up to 1080P and 144Hz displays. 144Hz display. In terms of video, the 7200 processor comes with a 14bit IPS, 4K HDR recording and a 200 megapixel camera, and in terms of networking, not only sub-6Ghz cellular 5G network, but also tri-band Wi-Fi 6E and Bluetooth 5.3.

Github Copilot will Provide Better Quality Code Suggestions
Feb. 16 – Github has announced an under-the-hood update to its AI-assisted programming tool Copilot that improves the quality of suggested code while also reducing the time it takes to generate it. The update also supports vulnerability filtering, and Copilot will automatically identify and alert in real time to common vulnerabilities such as hard-coded credentials, SQL injection and path injection, which will help improve the security of suggested code.
Github also says that Copilot is behind about 46% of code written by developers in all programming languages, and up to 61% in Java.
TCL Announces LCD Variable Surface Technology
On February 16, TCL Huaxing announced the LCD variable curvature module technology, which allows LCD panels to be freely converted between curved and straight displays. It is reported that TCL announced this 49-inch variable curvature LCD monitor with built-in motorized flat curvature structure, which can switch the curved form of the display according to different needs, and supports up to R1500 curvature, in addition to the display also supports 120Hz refresh rate. This is a key chapter in the development of the field.
Keychron Announces New Mechanical Keyboard K10 Pro
February 17 – Keychron has released the K10 Pro, a lightly customizable mechanical keyboard with QMK and VIA open source key change support. The keyboard has a full 108-key layout with 100% alignment and full keyless punch; it comes with two types of keycaps for Windows and macOS and is compatible with three devices at the same time. k10 Pro uses K Pro axis, including tea axis, red axis and cyan axis options, supports hot-swappable axes, and uses PBT dual-color injection keycaps. Other aspects, K10 Pro built-in 4000mAh battery, support wired, Bluetooth dual-mode connection.
Ookla Releases Global 5G Report
On February 16, Ookla released a new report on global 5G performance and collected a selection of user perceptions of 5G networks. Ookla began by showing 5G speeds in 16 countries and said that while the peak speeds of 5G are impressive, the data also shows that 5G performance is more volatile, even in countries where 5G has been introduced earlier or where advanced technology is being used. Ookla goes on to show the median 5G download speeds by country over 22 and 23 years, and says that the United States, Italy and Qatar are among the few countries where 5G download speeds have improved in the past year. With the exception of Australia, Spain and South Korea, users in most countries rated 5G better than 4G, and in most countries except South Korea, 5G rated better than 4G.
Microsoft Partners with Parallels to Deliver Windows 11 for Macs Running on ARM Chips
February 17, 2012 – Microsoft has announced that it will work with Parallels Desktop 18 to provide Windows 11 support for M-Series Macs. Previously, the ARM version of Windows 11 was only licensed to OEMs, and the average consumer could only download the developer beta version; now Parallels users can not only purchase a Windows 11 license through the normal purchase process, but can also purchase a Windows 11 Pro license from the Microsoft Online Store for $199. It is reported that there are certain limitations to running Windows 11 in Parallels, including: inability to use various subsystems, inability to use DirectX 12, inability to use 32-bit Arm applications, etc. For those who have this need, Microsoft has also opened up the purchase of Windows 365 Cloud PC.
On February 16, Twitter user disassembled what he claims to be Tesla's version 4.0 Autopilot hardware (HW 4) and said that HW4 has 12 camera interfaces, one forward radar, and a radar heating system. In addition, there are certain upgrades to the in-car entertainment system, GPS module, and safety system. Musk previously said that Tesla will not offer free upgrades to HW4 and still plans to implement its Autopilot with HW3.
Mark Gurman on February 16 corrected previous reports and said that Apple's first AR/VR headset will be delayed until WWDC in June. Mark Gurman previously said the product would go on sale in April this year, but because some of the features are still not perfect, Apple has delayed its release once again.
On February 17 9to5Mac released a set of renders of the iPhone 15 Pro. From these renders 9to5Mac says that the iPhone 15 Pro series will switch from Lighting to USB-C, the edges will be curved to make the phone more comfortable to hold, the back will have a higher camera bump, and the buttons will be capacitive and have narrower front bezels.