Latest Tech News: Apple Music Replay & Samsung Unpacked 2023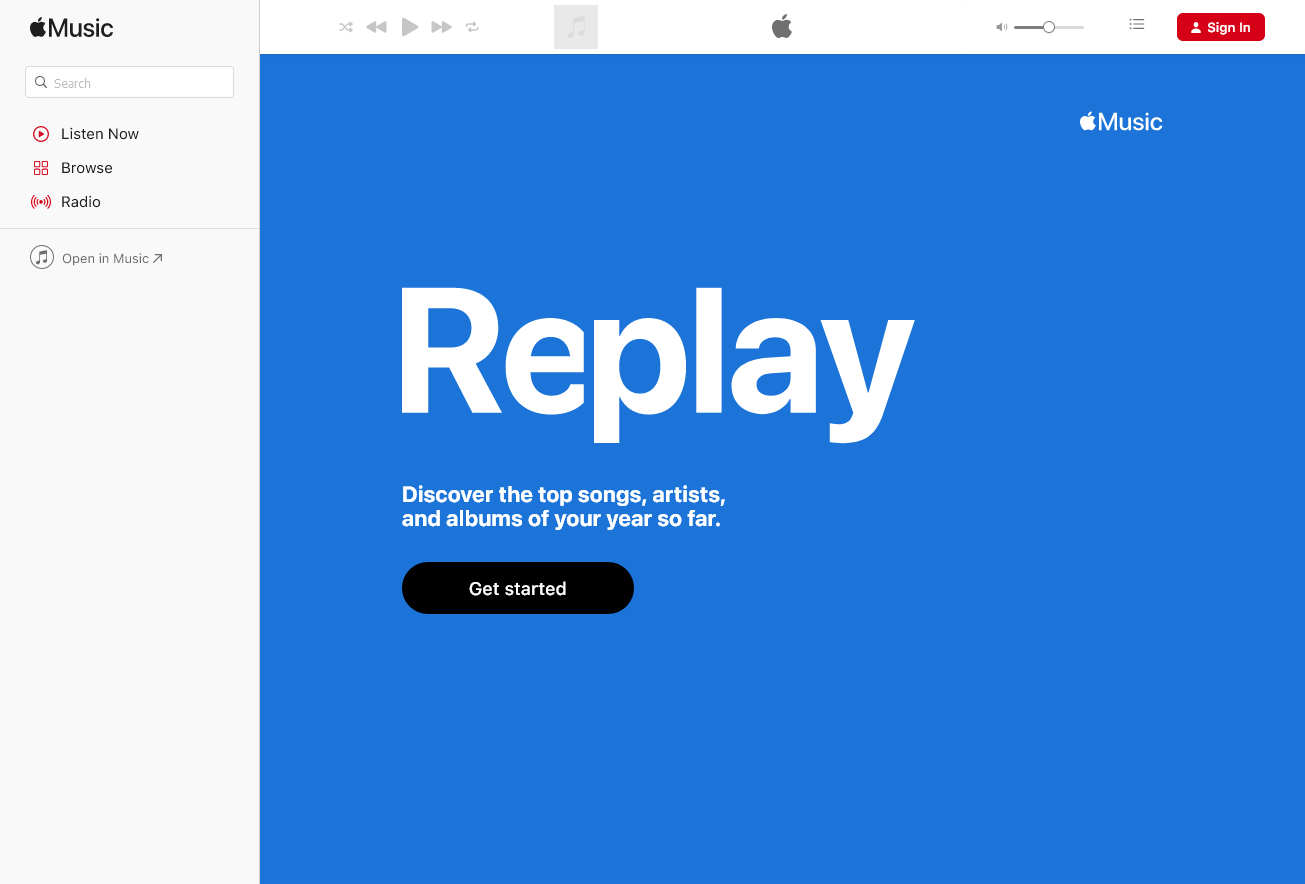 Apple Launches Apple Music Replay 2023 Campaign
Apple is relaunching the Apple Music Replay for Music Memories campaign on January 30. Through the Music app on iPhone, users can access Apple Music Replay playlists from 2023 and additional content such as top musicians, top albums and total listening time. Playlists dating back up to 2015 are available for subscribers. Unlike Spotify's annual recap, Apple Music Replay provides users with ongoing tracking of their top songs.

Samsung Holds Unpacked 2023 New Product Launch
On February 2, Samsung held the Unpacked 2023 new product launch event to introduce the new generation of Galaxy series cell phones and computers. The Galaxy phones include the Galaxy S23, S23 Plus and S23 Ultra, all equipped with Samsung's custom Snapdragon 8 Gen 2 SoC, the S23 and S23 Plus with 6.1-inch and 6.6-inch 1080p 120Hz high-definition screens respectively, and a triple-image system with a 50-megapixel main camera, 12-megapixel ultra-wide angle and 10-megapixel telephoto at the rear. The S23 starts at $799 with 8GB of RAM and 128GB of storage, and the S23 Plus starts at $999 with 256GB.
The Galaxy S23 Ultra follows the design language of its predecessor, with a 200MP sensor in the main camera and a system that automatically combines 16 sub-pixels into one pixel for everyday shooting, resulting in 12MP photos, while users can switch between 200MP, 50MP and 12MP modes. The S23 Ultra also features a 12-megapixel ultra wide-angle lens, a 10-megapixel 3× telephoto and a 10-megapixel 10× telephoto lens, and a 6.8-inch 120Hz 1440p screen. Pricing starts at $1,199 and storage starts at 256GB.
The Galaxy Book3 notebooks include the 14-inch Galaxy Book3 Pro and the 16-inch Galaxy Book3 Pro 360, both with Intel's 13th Generation Core processors and Dynamic AMOLED 2X displays with 2880 x 1800 resolution and 120Hz refresh rates; the Galaxy Book3 Pro 360 is reversible. The Book3 Pro 360 supports flip-over use. Both sizes start at $1449.99 and $1899.99 respectively.
The Galaxy Book3 Ultra is a performance notebook that takes on the MacBook Pro with a 16-inch 120Hz OLED display, up to an Intel i9 processor and RTX 4070 graphics for a starting price of $2,199.99.
In addition, Samsung has confirmed that it is developing a hybrid headset XR device to combat competition from Google and Apple.
Lenovo Launches ThinkSmart View Plus Monitor
On February 1, Lenovo introduced the Android-powered monitor ThinkSmart View Plus, a 27-inch display with 1080p resolution, a 4K webcam above and dual 5W speakers below. In addition to serving as an external screen for other devices, the monitor also supports standalone use, with a built-in Qualcomm QCS8250 business processor and Android as a web conferencing tool. In terms of ports, the ThinkSmart View Plus features Ethernet, HDMI, DP in, DP out, two USB-A, one USB-C and a 3.5mm headphone jack and will be available in select markets in 2023.
Samsung Rolls out Firmware for 980 Pro SSD Fix
Samsung has recently released a 5B2QGXA7 firmware update for its 980 Pro SSDs to fix the 0E or 03 numeric error. The failure is mainly on SSDs with firmware version 3B2QGXA7 and 2TB capacity, and if the failure has already occurred, updating the new firmware version will not fix the corrupted data.
ChromeOS to Integrate Microsoft 365 and OneDrive Services
ChromeOS will further integrate Microsoft's Microsoft 365 and OneDrive services into system functionality over the next few months, according to the latest community announcement released in the ChromeOS beta, which will lead Chromebook users to install the Microsoft 365 web app and add the OneDrive service will be added to the system's built-in file application.
Microsoft, Nintendo and Sony to Miss E3 Games Show
According to IGN news reports, the 2023 E3 game show will be officially held in June this year at the Los Angeles Convention Center, which is also the first return of E3 after four years of the new crown epidemic. But multiple sources have confirmed that Microsoft, Nintendo and Sony may not participate in this game show, and none of the three companies have commented on this information.
Recent rumors have suggested that Apple will start using a periscopic lens with the 2023 iPhone models. In response to the rumors, renowned analyst Ming-Chi Kuo did not deny the rumors, but said that only the top-end iPhone in 2024 will feature the lens, meaning Apple may launch a higher-end iPhone Ultra line starting with iPhone 15, and that the periscope lens will be exclusive to the Ultra models at least through iPhone 16 Ultra.
According to rumors, Xiaomi Mi Tablet 6 is already in the testing stage and will feature a screen with 2880*1800 resolution and 120/144Hz refresh rate.
According to Bloomberg news, Sony's previously announced PlayStation VR2 virtual reality gaming device has been adjusted to 1 million units or lower due to lower than expected market enthusiasm for the planned production of 2 million units.
Onleaks and Smartprix released the latest news reveals that Nothing Ear (2) may adopt the same design as the first generation of products, only the microphone, headphone handle part of the details have changed.