Intuitive Password Review 2019: The Most Secure Password Manager
With multiple websites we log into every day, forgetting passwords can become a hassle. Most of us are guilty of forgetting a password, so we prefer use weak passwords like dog's name, birthday, phone number or last name for each login that makes it easy to remember. However, this will undermine your internet security and could lead to data breach. So, how to create a strong password, and more importantly, how to actually remember it? Intuitive Password is a complete password manager that can help you remember all your passwords and create unique and strong passwords for every online account to increase your security. It is used and trusted worldwide. Check out the Intuitive Password Review 2019 here and learn how it works to secure your digital life.
What's Intuitive Password?

Intuitive Password is the most secure password manager with military-grade encryption that creates, stores and organizes all your passwords while securing your social media accounts, bank details, social security information, confidential documents, and more from hackers or third parties. So, it does everything you'd expect from a password manager and more. This leading secure password management solution is suitable for both businesses and individuals and it is used and trusted worldwide. If you are an average Internet user, Intuitive Password can help you create secure passwords and utilizes world-class security to safeguard your information from hackers and cyber criminals. For your family, it allows every family member to easily store and share password for medical accounts, entertainment, and credit cards. Therefore, all of your family's passwords are organized, secure, and at your fingertips. Intuitive Password is also the best tool for you to keep all your work passwords, PINs, security codes that are assigned by your employer. It keeps all your work-related data organized. If you haven't used a password manager yet, you are suggested to get Intuitive Password now and say goodbye to lost password anxiety.
Intuitive Password understands that the requirement for broad ranging access via a number of hardware devices, in particular mobile devices. They invest heavily into testing and collaboration with the leading hardware manufacturers to ensure a seamless interaction with its platform. So, whether you are using iPhone, Samsung tablet or phone, BlackBerry, HP laptop, ASUS desktop etc, you can run Intuitive Password on it with no faulty. It comes with a clean interface and users can access most of its features for free. On top of that, Intuitive Password is encrypted with SSL security protocol and its servers are hosted in fully tested enterprise-grade data centers with firewalls and controlled certificate applications to protect against security breaches. It protects your passwords with military-grade AES-256 encryption technology and offers Two-factor authentication to ensure no one else can log into your password vault. So, if you are looking for a secure and trusted password management solution and digital wallet, Intuitive Password is your best bet.
When it comes to Intuitive Password features, you can get Search Facility, Hack-Proof, Auto Logout, Single-Use Codes and Sync Everywhere features for all devices with no charge. Intuitive Password changes the way you organize your password. With these basic features, you can quickly search for passwords or secret notes by keywords or tags. You can restrict your account access against hacking or brute-force attack by countries and territories and do a lot more. Intuitive Password even allows offline data access and data migration if you upgrade your plan from Basic to Express, and with Express Edition, you can manually backup or restore all your passwords and custom categories at any time, any point. To experience all advanced features and gain more security of Intuitive Password, the Advanced plan or Pro plan must be the best choice for you. Either plan allows people to use SMS or Google authentication as a second level of protection. And there are unlimited shared passwords, real-time discussions and premium support given.
Intuitive Password offers a wide range of benefits when it comes to tracking and managing your passwords on the Internet to make your online experiences easier and safer. Customers depend on Intuitive Password to securely manage their passwords and digital assets and share passwords in a secure and professional manner. Try Intuitive Password for free now! It can save you time, energy, and countless moments of tense frustration trying to remember long-forgotten passwords of infrequently used accounts. You'll never have to remember another online password again.
Try Intuitive Password for Free Now!
Intuitive Password Pricing Plans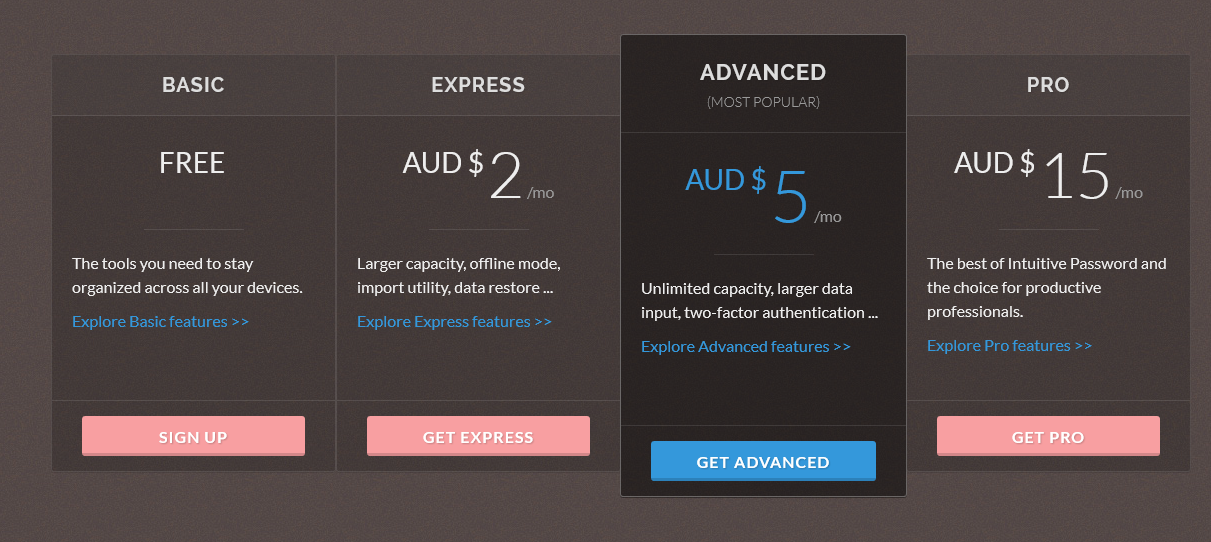 At present, Intuitive Password is offering 4 pricing plans based on your needs: Free (Basic), AU$2/month (Express), AU$5/month(Advanced) and AU$15/month (Pro). Here are the details:

Basic – Free
All Devices Support
Search Facility
Hack-Proof
Single-Use Codes
Auto Logout
Sync Everywhere
Express – AU$2/month
All Basic Features
Offline Data Access
Data Migration
Backup and Restore
Advanced – AU$5/month
Send Secure Messages
Unlimited Email Alerts
Unlimited Storage
Data Restoration
Password Expiry Alert
Account Inheritance
SMS Security Alert
Pro – AU$15/month
Offline Access
Mobile Sync
Powerful Search
Real-Time Discussions
Unlimited Shared Passwords
Unlimited Restore Points
Huge Size Fields Capacity
Premium Support
Intuitive Password Basic is this product's free edition. It covers all the basic features you'd expect from a password manager but it only lets you store 20 passwords and share 3 passwords to other users. That's not enough for most users. So, one can step up to 2,000 passwords with the Express plan for $2 AUD (Australian dollars) a month. The Express plan allows people to share up to 20 passwords to others securely. When you upgrade to their Advanced and Pro plans, you will get unlimited passwords, two-factor authentication, password restore points and more. They are priced at $5 AUD a month and $15 AUD a month respectively. If you purchase any paid version, Intuitive Password provides no hassle 30-days Money-Back Guarantee. This period is longer than many other competitors. Thus, it shows Intuitive Password is confident about its product and services. If within the first 30 days of subscription you are not satisfied with the service, you can request a full refund by writing to [email protected]. Join millions of users to start using Intuitive Password to protect your password now!
Sign Up For Intuitive Password Now!
Why Need A Password Manager?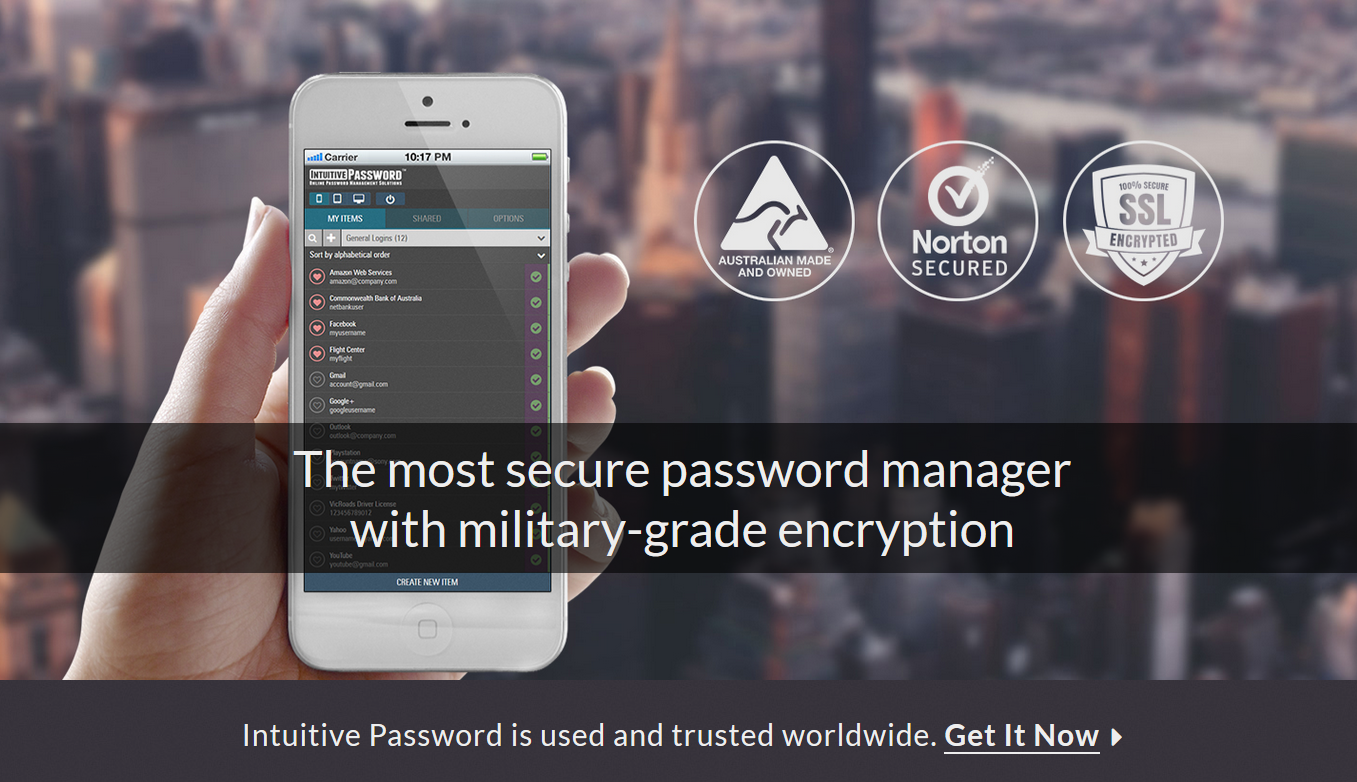 If you haven't gotten around to using a password manager yet, it's time to get started. From email to banking, streaming entertainment to social media, there are multiple user names and passwords to remember. Each website asks you a new password that should be hard-to-guess and easy to remember. However, it turns out to be a pretty difficult task. Keeping track of those passwords and remembering them is very painful. Without a password manager, you probably end up reusing the same password over and over, or store them in a spreadsheet file in your home folder. However, it creates a very high risk of being affected by a breach or simply losing the information. So, that's why we need a password manager.
Password managers can provide lots of helpful features, but here's the main things they do:
Help you generate unique and strong passwords that are more difficult for hackers to crack
Remember all your passwords and the sites they belong to – you'll manage everything with one master password
Automatically log you in when you access these sites on your own devices (laptops, tablets, and phones)
Intuitive Password saves you the bother of looking up, remembering, typing, or even copying and pasting your passwords when you need them. With it, you don't need to remember a unique, long, complex password for every online account. Instead, it will remember each password for you, strengthening your security and minimizing your risk. Even your credit card numbers, PINs, answers to security questions, and three-digit CVV codes are securely stored and entered for you. Click on the below button to get started with the free version now.
Get Intuitive Password – It's Free!
Intuitive Password Unique Features: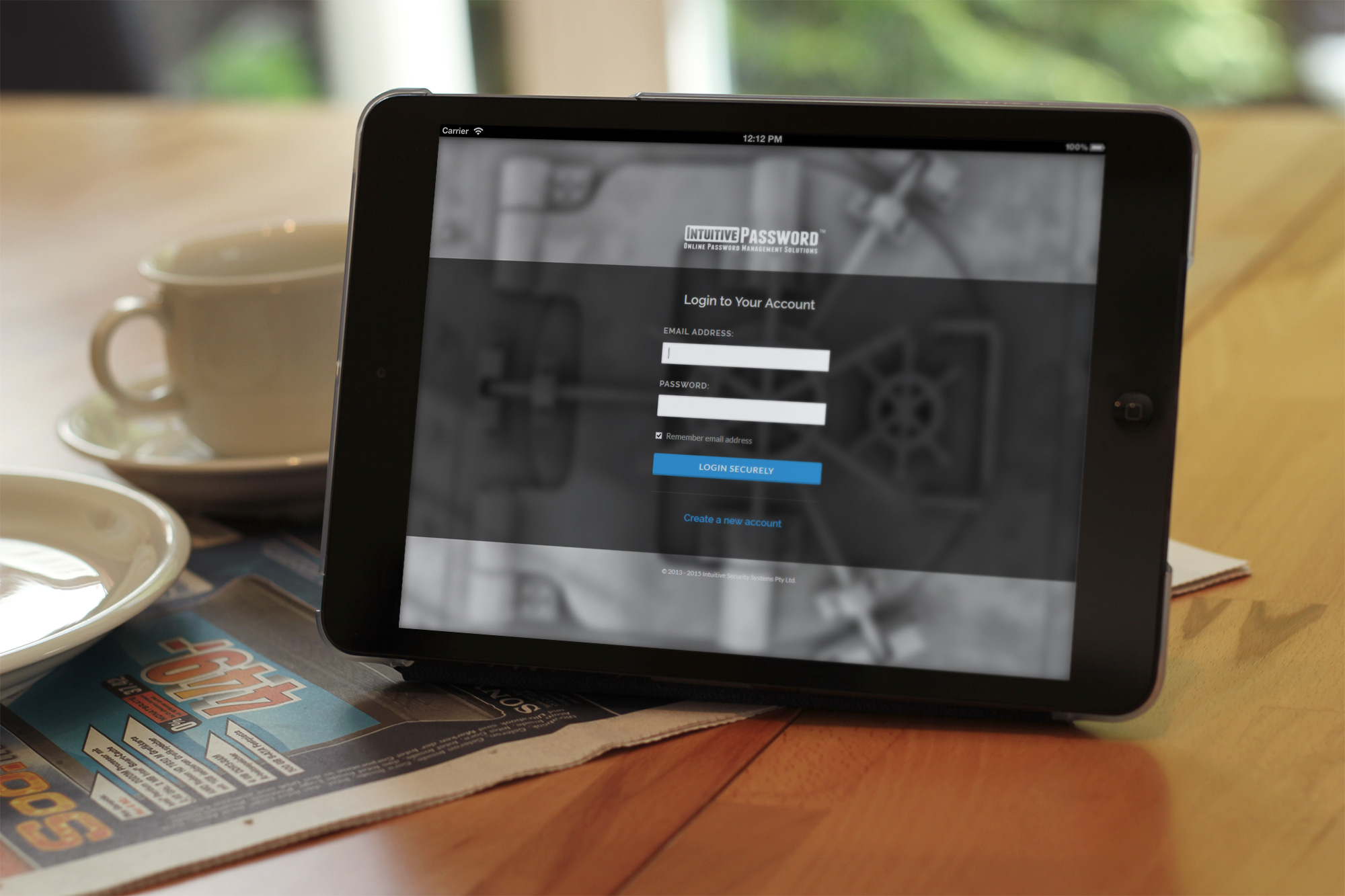 Intuitive Password stores your data on its servers, and on your devices, using AES-256 bit encryption. 256-bit encryption is a data/file encryption technique that uses a 256-bit key to encrypt and decrypt data or files. It is one of the most secure encryption methods and used in most modern encryption algorithms, protocols and technologies including AES and SS. Governments, the military and banks use 256-bit encryption to protect highly sensitive information. Meanwhile, 256-bit encryption is the strongest encryption available for password management software. That's why Intuitive Password markets itself to be the most secure password manager in the world.
Automatic logins and password capturing
When you are logged in to your Intuitive Password account from the browser toolbar, it automatically detects any information you enter into login fields and prompts you to capture the credentials. Later, when you open that website again, Intuitive Password can populate the login fields or log you in automatically.
Using the same password for every site is dangerous. If your password is involved in a hack or data breach, your entire online life could be at risk. Intuitive Password helps you create strong passwords. It makes your passwords different for each website or app, and also helps defend against hacking.
The Security Dashboard conveniently displays your password health in a nutshell. It tells you the dangerously weak or reused passwords that are stored in your Intuitive Password account.
Two-factor authentication
Intuitive Password offers the extra layer of protection of two-factor authentication. As a result, each time you attempt to log in to your password manager, a unique, one-time verification code is sent to your mobile phone. To complete the log-in process, you must enter the verification code, in addition to your username and password. This increases the security of your account and adds an extra layer of security for online users. With 2FA, a hacker will not be able to access your data and it helps to lower the number of cases of identity theft on the Internet, as well as phishing via email, because the criminal would need more than just the users name and password details.
Intuitive Password can automatically log out of your account after a period of inactivity.
Intuitive Password Emergency Access is available exclusively to Advanced/Pro Edition which allows you to ensure that your family members or business partners have access to your Intuitive Password account in the event that you are involved in an emergency.
Intuitive Password provides a great feature to help yourself organized. You can create folders in a simple way to organize your Password Items in whatever way makes sense to you.
Intuitive Password allows you to access all your passwords without Internet connection. It supports all smartphones, tablets, laptops and desktop PCs.

Top 5 Best Password Managers
| Product | Features | Support Platforms | Offers | Price (USD) | Official WebSite |
| --- | --- | --- | --- | --- | --- |
| | Dashlane Review | Windows, Mac, iOS, Android, Linux, Chrome OS, watchOS | Offers Free Version | $3.33/Month | Best Deals |
| | RoboForm Review | iOS, Android, Windows, Mac, Linux, Chromebook | Offers Free Version | $1.99/Month | View Deals |
| | Lastpass Review | Windows, Mac, iOS, Android, Linux, Chrome OS, Windows Phone, watchOS | Offers Free Version | $2.00/Month | View Deals |
| | Sticky Password Review | iOS, Android, Safari (Mac), Chrome and Firefox (Mac and Windows) | Offers Trial Version | $1.25/Month | View Deals |
| | LogMeOnce Review | Windows, Mac, iOS, Android, Linux, Chrome OS, Windows Phone, Kindle, BlackBerry | Offers Free Version | $1.00/Month | View Deals |
Conclusion:
Intuitive Password is a secure military-grade password manager that combines great user experience with strongest security. It is built on AES-256 encryption, protecting you from any accidental data breaches. Intuitive Password allows users to create strong and unique passwords for every website or application they log in to while saving them from having to memorize each password. It can securely store, share and manage user's passwords, logins, credit card numbers, bank accounts and private information in their encrypted digital vault. Whether it is for individual users or small groups, it helps make web browsing easier than ever. When you have Intuitive Password, you will get a helpful security dashboard that analyzes your database for weak and reused passwords so you'll know which password should be changed to a strong one for security and privacy. Intuitive Password provides a browser extension with an auto-login feature, which allows the user to login to any site with a single mouse click. No need to type usernames and passwords any more. It saves your time and energy. On the other hand, Intuitive Password offers protection against phishing scams by letting you create an anti-phishing message. The message lets you be sure that you are connecting to the official Intuitive Password platform, and not a copycat fraud website. So, if you see your message during the login process, you are safe. This feature is hardly seen from other password managers. With Intuitive Password you only ever need to memorize one password, because all your other passwords and important information are protected behind your Master Password, which only you know.
Basically, you can enjoy most of the benefits of Intuitive Password on the its free plan, but you do miss out on a few crucial features like SMS or Google authentication, unlimited shared passwords, real-time discussions and premium support. Try Intuitive Password for free now. If you are satisfied with the service, you can take their Advanced Plan or Pro Plan into consideration. Your order is covered by 30 days money-back guarantee.
Get this Deal Now