Blue Screen of Death Error,How to Fix BSOD Problem
Overview of the Blue Screen of Death
About of BSoD

The Blue Screen of Death (abbreviated as BSoD) is referred to the so-called notorious stop error, bluescreen, Blue Screen of Doom, or stop screen, named in honor of the error's dreaded display screen of white text on a blue background. The Blue Screen of Death is performed on the operating system after an unavoidable event in which a computer or a critical program of operating system kernel ceases to function properly, as well as a crash resulted of a buffer overflow violates of memory safety. It implies that, the Blue Screen of Death is way affiliated with operating system to inform you that an unrecoverable, fatal, kernel mode error has released.
Symptom of BSoD

The Blue Screen of Death is generated by the operating system to display an alarm that a fatal error ongoing. It is a ubiquitous problem since using computer is increasingly epidemic in our daily life. Everyone knows the Blue Screen of Death reveals the computer is sickly, upon occurred, a great sea of blue with floating white text includes some hexadecimal values from a core dump would overlap the original screen out there. And the dynamic jumbled text on it announcing a detected problem reads Windows has basically stopped running properly, and Windows has been shut down to prevent damage to your computer. Under such situation, the Blue Screen of Death requires the system locks up and must be rebooted.
Causes of BSoD

Blue Screen of Death is a quite ubiquitous problem that occurs in all the versions of the Windows OS such as Win XP or Win Vista or Windows 7, even the latest version of Window 8. The reasons lead to such fatal computer problem occasionally happen have been listed as following, read on please.
The blue screen of death occurs under the situation of the kernel part or a driver running in kernel mode encounters an error from which it cannot recover. Especially happen while general protection faults are ongoing.
Besides that, if the operating system kernel or its related drive encounters some mistaken operation including core system registry deletion, the BSoD may instantly make a reflection to report it.
Blue Screen of Death also can occur once your computer is targeted by virus including ransomware, malware, or browser hijackers. In most cases, a intrusive virus focuses on exploiting system vulnerabilities to make its target computer vulnerable even more make total system failure with stop error.
A blue screen of death occurs because the error cannot be solved by a simple system reboot. When you're failure to update the Windows recommendable programs or drives and face data loss, the BSoD will appear to inform you its morbidity.
Note: Are you frustrated with such fatal Blue Screen of Death problem? You can ask for professional help by Live Chat with VilmaTech Online Experts.

Screenshots of BSoD

The Blue Screen of Death has evolved in all Windows-based operating systems. You can refer to the below screenshots now.
Windows NT style BSoD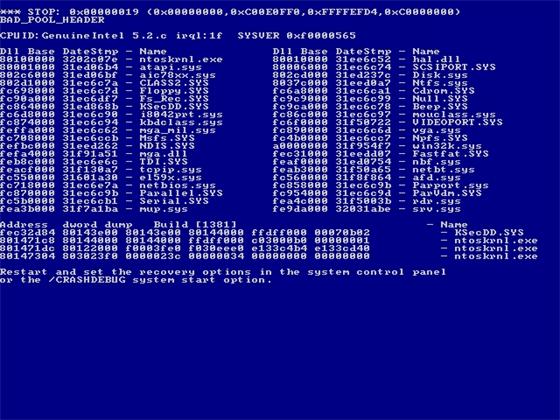 Windows XP BSoD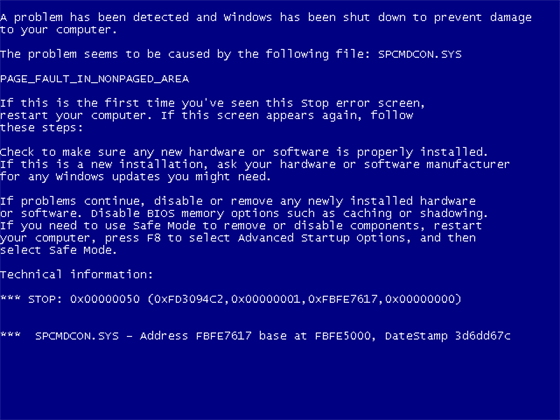 BSoD in Windows 8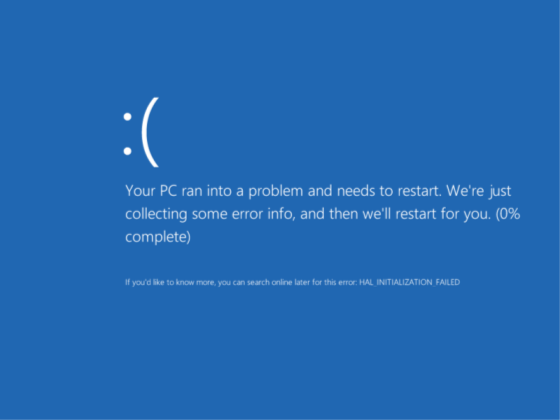 How to Demystify-Fix the Blue Screen of Death Problem Definitely
Method1: Last Known Good Configuration

If the Blue Screen of Death has stopped you out from Windows, you may follow the below tips to launch Windows.
A: Shut down the problematic computer totally. After it finishes, hit the Power button to start it but before you seeing Windows launches, you need keep hitting F8 key on the keyboard.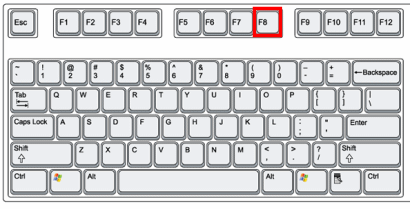 B: Next the Windows Advanced Boot Options will reveal out, you then highlight Last Known Good Configuration option by pressing Up-down keys on the keyboard. Wait a while, Windows is loading files. See if the blue screen of death can be fixed there.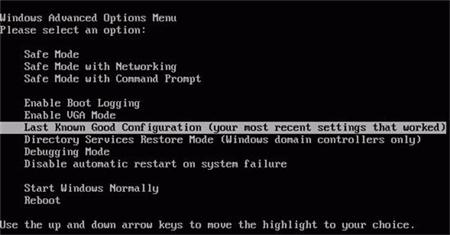 Method 2: Uninstall Hard-drive or Software

If the BSoD happens after your recently updated hard-drive or software, you can try to uninstall them to see if the problem can be fixed by this way.
1. Click Start menu and lick on the control panel option. For Windows 8 users, navigate to the Control panel, you can try this way. When you see the desktop, just move the mouse cursor around on the Start screen to reveal a new Apps button. Type the control panel in the search box and you then can see the control displays there. Click on to open it. (See the screen grab below for the location).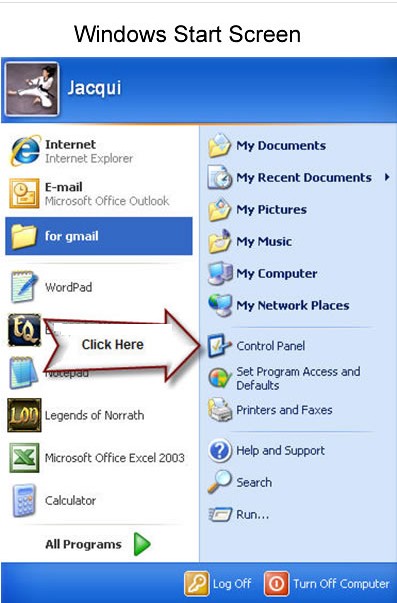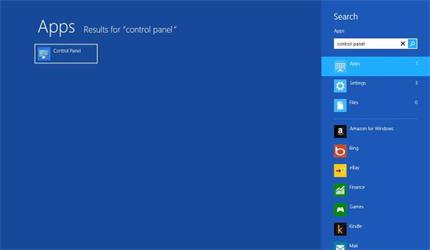 2. Access to the Control Panel window, you will be presented with one of 2 different screens according to the checked view types. With either screen you are going to want to click on Add or Remove Programs. (See images as below)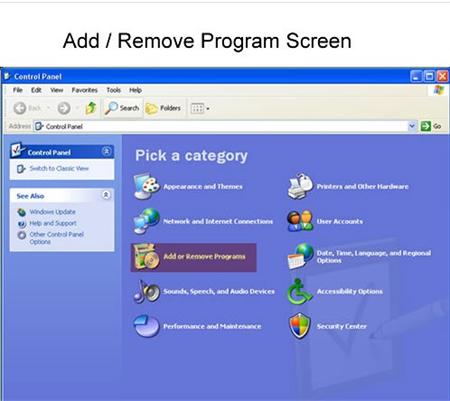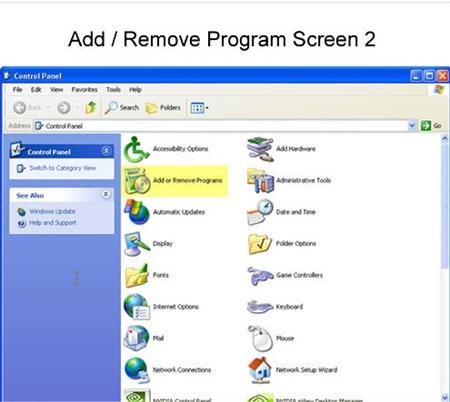 3. Next it may take one minute to fully populate all programs you have installed. (Seen as below)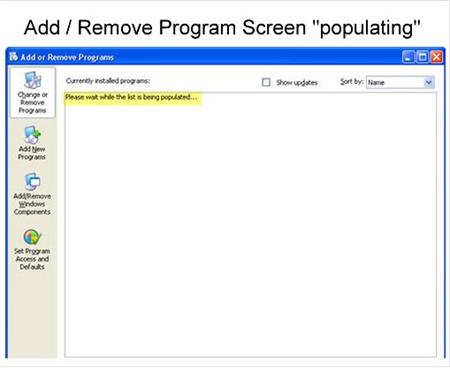 4. Locate at the target software. Next right click the program related with blue screen of death problem and select Remove on its right side.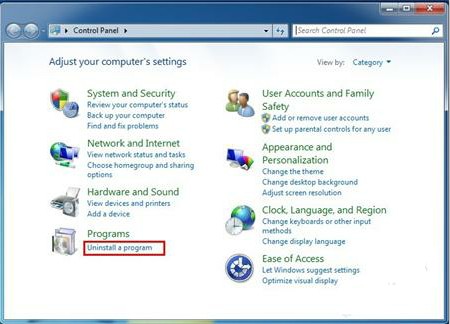 5. Most software will ask you if you are sure you want to remove it. Please click the next button as the set-up wizard. Next click the Uninstall button. Click Finish button after the removal complete.
Reset PC in window 8 just needs a few of clicks and you can be through for it is easily to be obtained. But it is not highly recommended you troubleshoot the Blue Screen of Death by this way since you must face the situation that all personal files and data would be deleted.
Note: You can Live Chat with VilmaTech 24/7 Online Experts immediately to get professional help.

Method 3: Fix Blue Screen of Death with Reset PC

1. Open your computer and reach the desktop of the Windows 8.If you can't reach desktop due to the blue screen of death error, you may get it booted up with safe mode. Move your mouse to the right corner and the Charm Bar will appear. Or press Windows + C simultaneously to open the Charm Bar then select Settings and Change PC settings.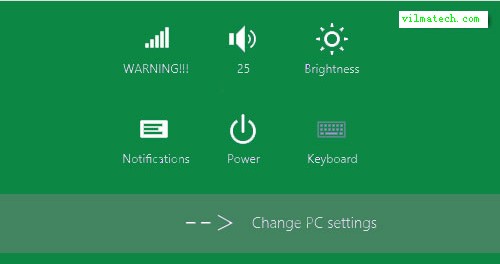 2. In the pop-up page, click the General tab, and locate at the "Remove everything and reinstall Windows" and then you need click the option "Get started" to launch it.

3. Later after clicking the "Get started" button, the system will inform you what will be changed. If you already realize which will be affected, click the next button to proceed. In the next step, it requires you select one of two displayed options, "Only the drive where Windows is installed" or "All drives'. If you want to maintain all files in drive D, then select the first option, oppositely, if you want to clean up all the partitions you then need select "All drives".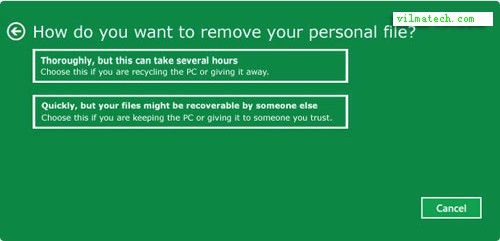 4. Select how do you want to remove your personal file? You then need click the "Reset" button to start the process.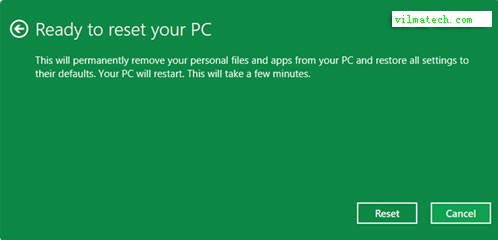 Windows 8 will start resetting, wait for a minute until the process of "reset pc in windows 8" finishes. There will a pop-up window report that you need enter a Windows 8 product key number. Enter the required product key and then click the next button. Also you can select skip button if you don't need to enter a product key. (Since the products key has been built in before)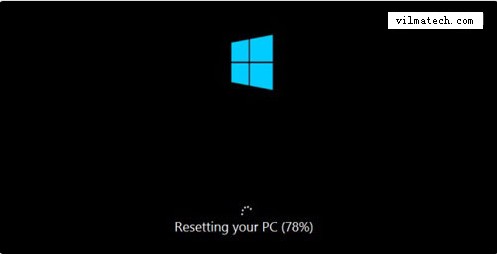 5. Next it may show you the license terms. You just need check the "I accept the license terms fro using Windows," and then click the "Accept" button ( see the below screenshot). Next you just need follow the pop-up wizard to get the process fully finished. And you may need insert a Windows 8 installation DVD as the demanding reflected on the prompting instruction or create first Windows System Repair Disk/ recovery drive.
Extra tips
The blue screen of death may be seen only for instant or not at all. Sometimes, it displays in form of note as a random reboot rather that a stop error. The blue screen of death is the main way to report errors to user on behalf of virtual device drivers. It is internally related to the so-called "_VWIN32_FaultPopup". When such bluescreen with while letters has been identified on your computer, the crucial thing is not panic. Grab a pen and paper as soon as possible record the message reflected on the blue screen of death page. It is better to write down the probable causes contributed to the stop error and the string of characters after the word "Stop" at the bottom there. In addition, if have enough time, the last line of message still need to be wrote down. And then you can acquire the reason results of the blue screen of death, which may be convenient for you choosing the proper method mentioned above. If you prefer fixing the blue screen of death with professional skills, you can live chat with VilmaTech Online Experts now.