Remove System Care Antivirus – Completely Uninstall System Care Antivirus Rogue Virus
System Care Antivirus is a notorious fake antivirus application belongs to the Rogue.WinWebSec family, which designed by hackers who attempt to get money from victims. Being covered with a believable disguise, System Care Antivirus pretends to be a legit security protector which could guard your system safe, no matter what operating system you are using. It is clear that we need to remove System Care Antivirus surely for its dangerous properties as malware. For more details, System Care Antivirus usually will run a full scan on your computer once being installed, claiming that your machine is in high danger because of numerous threats such as Trojan, Worm, Spyware and so on. In this case, cleanup is required and you will be asked to pay money for a full licensed version of System Care Antivirus.If you still run its free version, System Care Antivirus will try the other ways to trick you to pay money for full version. It always pops up system warning message that the critical system files of your computer is modified by malicious programs or spyware is attempt to steal your passwords from your browser and other programs, which is aimed to cheat you to use System Care Antivirus immediately to remove the none-existing threats so that it can require you to pay money again. On the other hand, it will remind you to install the last update of security program and activate protection, both of which are center on the same theme: buy new version to get more professional protection of this security program.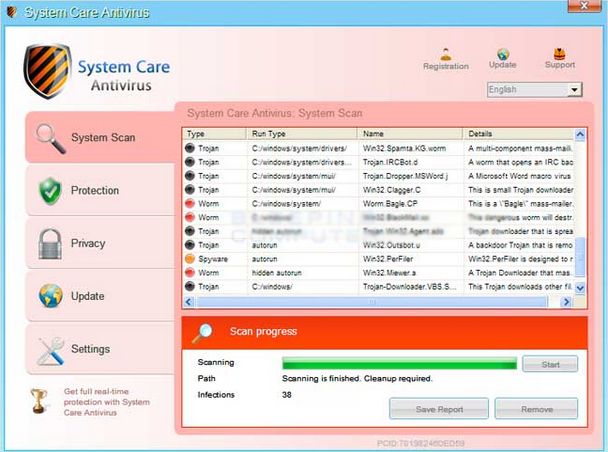 Damages
Obviously, the cyber criminals will be the beneficial owners. Things go athwart, compromised machine will get a further damage instead of a full real-time protection announced by System Care Antivirus. As the same as other bogus antospayware like Sinergia Cleaner and Vista Protection 2013, System Care Antivirus is always bundled with additional computer viruses, which may contain browser hijack virus, Trojan virus and ransomware, etc. Victims may find weird symptoms on their computers, including unknown web sites popups, slow operating system, and high usage of CPU. It is so cunning that it is able to stop some selected processes. On the contrary, it frames the processes that they have infected with virus in that they cannot be executed. What's more severe is that programs creators program the malicious code to stop normal security programs in computer. Windows Update, Windows Security Center and AVG Antivirus are ceased by force. It opens a door for other malignant malware once it successfully close the default firewall and tries to interfere with the access to browser. It is unpredictable to see the following damages in such a vulnerable web protection.
Infiltration
System Care Antivirus infiltrates in many ways. Some innocent victims installed without knowledge. System Care Antivirus came along with other free programs when you download the needed from compromised website. Moreover, it prevented as a normal image file or media files in attachment that you ignore the security most of time. Users may convince the free online detection when they were alerted that their computers are infected with malware. After a fake scanning, users will be prompt to download this security program. It probably propagated via drive-by download so that users need to pay much attention to that.
In major cases, System Care Antivirus is capable of permeating a target machine secretly while spreading its malicious codes and values to modify system settings in order to hide its existence deeply on affected machine. Therefore, it will be a tough work to uninstall System Care Antivirus rogue with regular auto removal. Though you have the latest updated malware remover or antivirus programs, it may still fail to remove System Care Antivirus or even detect the trace of it. If this is case, victims may attempt to terminate System Care Antivirus with manual removal which is able to clean up all its files and processes effectively.

Warnings From System Care Antivirus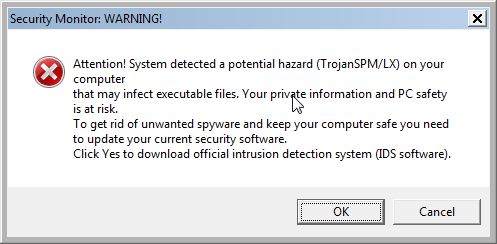 Manually Remove System Care Antivirus with Detailed Instruction
Method One: Add/Remove Program
Most of the time, we can use Add / Remove Program to remove the programs we choose, for it is a built-in program which helps Windows users to manage their PC. Also, with the help of it, you are able to add or delete program as you want.
1. Find the "start"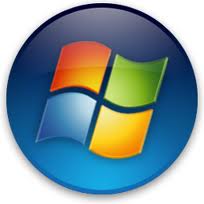 button on the lower left corner of your monitor, and then click it.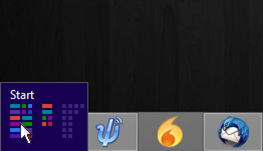 2. Find and double click the button "Control Panel".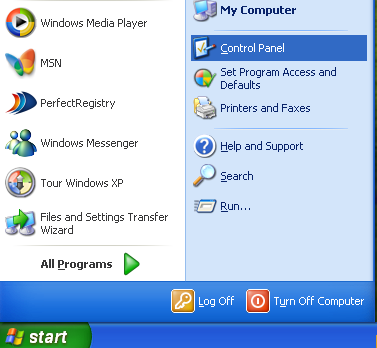 3. Find "Add / Remove Program" icon in the control panel, and then double click it.
4. When the windows pop up, find System Care Antivirus icon in the list, and then select it to start uninstalling it from your computer by clicking "Remove".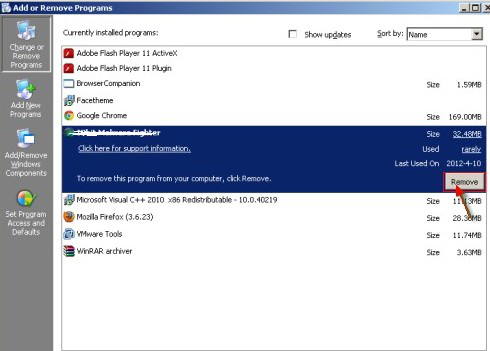 5. When it is finished, reboot your computer to take effect.
Method Two: Completely Remove System Care Antivirus with Manual Skills
1. Safe mode with networking
For Windows 7, XP & Vista
To perform this procedure, please restart your computer. -> As your computer restarts but before Windows launches, tap "F8″ key constantly. -> Use the arrow keys to highlight the "Safe Mode with Networking" option and then press ENTER. -> If you don't get the Safe Mode with Networking option, please restart the computer again and keep tapping "F8″ key immediately.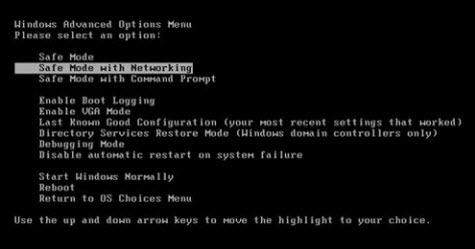 For Windows 8
A: Start and login the infected computer until you see the desktop.
B: Press the Ctrl+ Alt+ Del combination key, the Switch User interface will pop-up.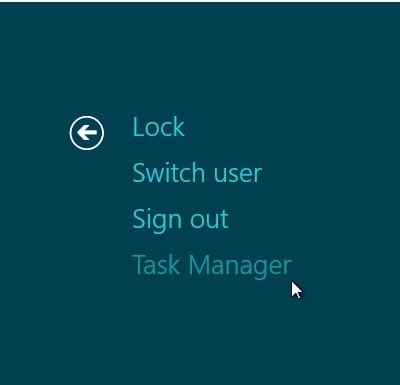 C: Always hold down the "Shift" key on the keyboard and at the same tine click on "Shut down" button once on the bottom right corner of the page.
D: You will get three options there: Sleep, Shut down and Restart. Click on Restart option.


E: The next window says 'Choose an Option' screen," then you need select "Troubleshoot."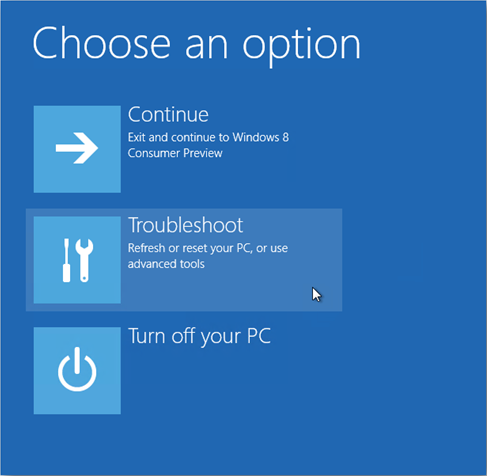 F: On the troubleshoot page click on 'Advanced Options'. In the following window choose 'startup settings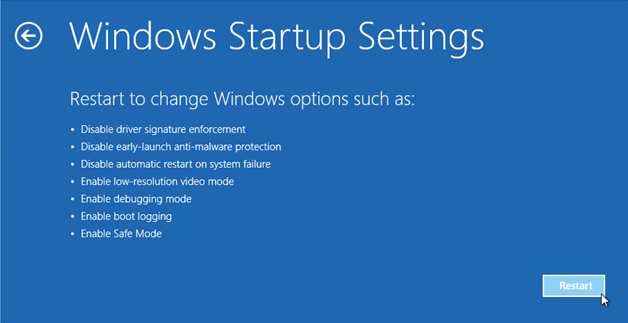 G: Choose 'restart,' and then wait for a minute. Windows will automatically display Safe mode options. At last press F5/5 key to highlight Safe Mode with networking option, hit enter key as well. Later after that, Windows 8 Operating system will be booted up with safe mode with networking.
2. Remove its registry keys
Registry keys serve as a storage medium for data that is to be stored in the Windows Registry. Deleting related Registry keys will prevent the program from working any longer.
Step one: Click "Start" to run, and the search for REGEDIT.EXE on your computer.


Step two: Open it up and then press CRTL + F.
Step three: Then type "System Care Antivirus" in the search box, and then start to search for all the keys with reference to that program.


Step four: Delete each one that comes up from the right hand box.
Step five: when all the steps are finished, reboot your computer.
Suggestion for Removing System Care Antivirus
Since Registry is one of the most important parts of a computer, if you delete the wrong values or entries there, you will bring more damages to your system. Therefore, if you choose to manually remove System Care Antivirus, you'd better take note of items below:
One: First make sure that your registry is completely backed up on either a CD or external hard drive. Then if there are any problems you can always start from the beginning.
Two: Only delete files and folders you know which are definitely associated with the software. If you aren't sure then don't delete in case mistake.
Three: Do not modify Windows registry as you like if you have no knowledge on computers, for it will be damage to your computer if you modify it by mistake.
Four: Restart your system regularly. If you have problems with booting up your computer whilst you are in the process of deleting then you will know exactly where you have gone wrong.
Important Note:
Manual removal refers to key parts of computer system. And the above mentioned System Care Antivirus manual removal process is really risky and cumbersome which should be handled with adequate expertise skills. So, this removal job is only suggested for those advanced PC users, because any mistake of removing critical files and registry entries will lead to your computer crash terribly. If you haven't sufficient PC expertise and don't want to make things worse, to remove the System Care Antivirus infection safely and permanently, contact Vilma Support PC experts online here to clean up the infection in a few minutes without repeating. Hurry up to drag it away from your computer forever!
Conclusion
System Care Antivirus must be a huge threat to the health of computer. Though it make up as regular antivirus software, it is created by cyber criminals who want to scam inexperienced users to pay money for a full license version of System Care Antivirus. In its running window, it shows three major features of scan, protection and privacy but it has no capability of any of them. Users should not trust it and mislead by it unreal results that illustrates a list of Trojan, worms, spyware and other infection, for it has no its own database and cannot protection your computer against a real attacking by malware in deed. Except that, it generates a series of destruction to your computer. The real security programs are ceased by malicious intention. The normal order of running programs is broken by it due to it randomly modifies some important files and tries to block running programs. In this case, computer is under a weak operating system which is likely controlled by hackers. Nevertheless, it keeps showing the annoying pop-ups declaring fake information. It is the real malware itself. To remove the harmful programs is the priority now. Users need to be on an alert to the similar malware in the future since you have make sense of how it enters computer. Do remember the tips that you are able to avoid the fake security programs. Hope this article is helpful for you.

You also can submit System Care Antivirus to VirusTotal and have a detailed report.