Search.qone8.com Browser Hijacker Removal Guides
Search.qone8.com is categorized as a browser hijacker, which causes internet browsers to redirect to the Search.qone8.com search engine. Even visiting the suspicious website can lead to malicious download without consent. Search.qone8.com Browser Hijacker also is known as redirect virus, exploited by hijackers to infiltrate on target computer by malicious traits. Once one user's computer is compromised by the browser hijacker, a plenty of troubles PC performance must happen. For instance, the obvious symptom is the settings of Internet Browser can be distorted. And your default homepage has been changed as http://qone8.com. You will be redirected to the established site Search.qone8.com no matter what you visit. In addition, slowdown, freeze and times out problems about Internet browsers constantly occur. You hardly pass any interface even more its times out. What's more, similar to Diamondata Deals, apart from the Search.qone8.com Browser Hijacker being engaged in degrading online experience and embedding its own add-ons, malicious cookies, and plugins it also focuses on stealing confidential data for unlawful commercial profits. Search.qone8.com Browser Hijacker has ability to collect confidential data like online banking password by tacking remembered data, browsing history and searched interests.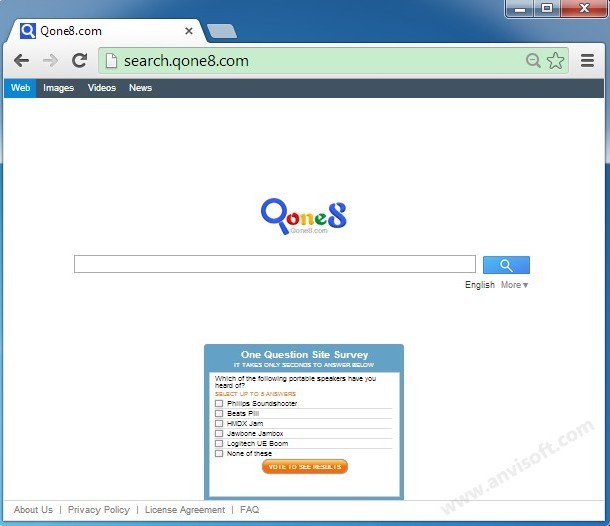 Remove Search.qone8.com Browser Hijacker from Control Panel
1. Click on the start button and click on Control Panel
Click on Add/Remove Programs (Windows XP) or the Uninstall a Program (Windows 7 or Windows Vista). Sweep your mouse from right edge to the middle of light and then click Search box. Type "uninstall" in Search box and then click on Settings. And then click on Uninstall a program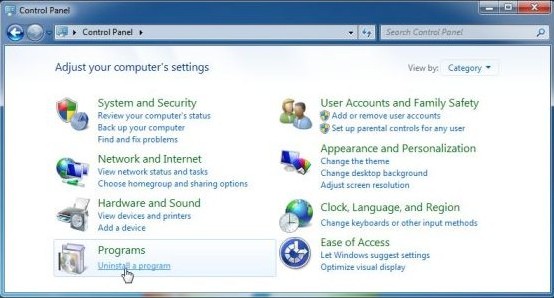 2. In the next window, scroll down and locate at the program referring to the Search.qone8.com redirect virus. And then click on it, click Change\Uninstall button.
3. Select "Complete uninstall". Click on Next button. Next follow the required process to completely uninstall the hijack program from the infected computer.
4. Show Search.qone8.com browser hijacker hidden files: Click Start button->Go to Control Panel->Double click on Files and Folder Option->Select View tab->Check "Show hidden files, folders and drives"->Uncheck "Hide protected operating system files (Recommended)-> Click Ok. Delete Search.qone8.com redirect browser hijacker files by opening Local Disk, find any malicious random files and delete them.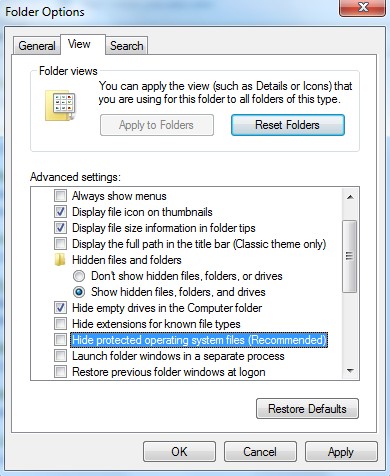 %AllUsersProfile%\random.exe
5. Press Windows + R keys and enter regedit in Run window, click Ok. In Registry Editor, and delete related registry entries.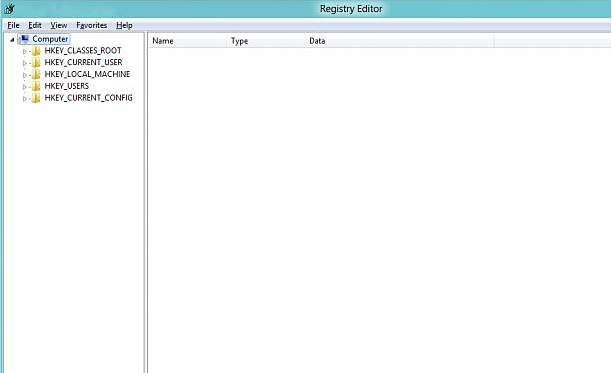 HKEY_CURRENT_USER\Software\Microsoft\Windows\CurrentVersion\Run ".exe"
Note: The virus changes everyday, so does its registry entries on the infected computer. So to completely remove the Search.qone8.com browser hijacker, you should detect all virus files and entries.
Remove the Browser Hijacker from Internet Browsers
For Internet Explorer:
1): Open Internet explorer window->Click the "Tools" button
2): Locate to "safety" and then click "delete browsing history".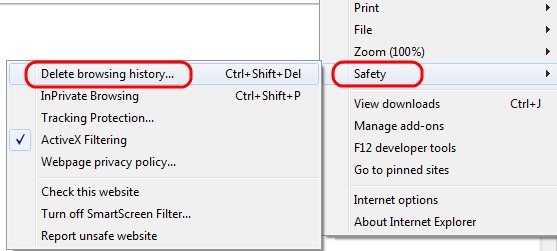 3) To delete all cookies, uncheck the Preserve Favorite Website Data box, check the box next to Cookies, and hit Delete.
4) Delete the malicious toolbar. Click on the Gear on the top right corner of the page. And then click on Internet Options.
For Mozilla Firefox:
1): Open Firefox browser. Click on Tools, then Options, select Privacy.
2): Click "Remove individual cookies."
3) In the Cookies panel, click on "Show Cookies." Remove a single cookie click on the entry in the list and click on the "Remove Cookie button".
4) To remove all cookies click on the "Remove All Cookies button."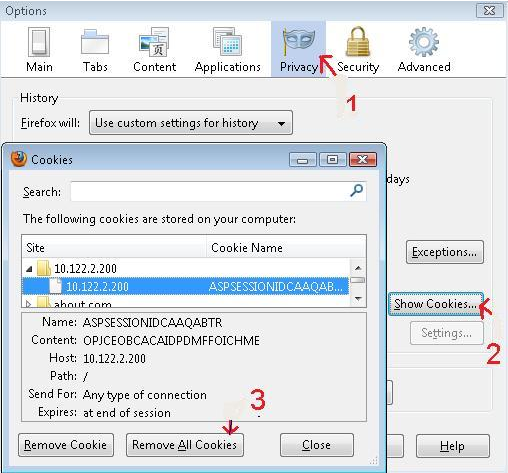 For Google Chrome:
1): Open Google Chrome. Click the Chrome menu on the browser toolbar. Select Settings.
2) Click Show advanced settings.
3) In the "Privacy" section, click the Content settings button.
4) In the "Cookies" section, you can change the following cookies settings. Click all cookies and site data to open the Cookies and Other Data dialog
5) To delete all cookies, click Remove all cookies at the bottom of the dialog.
Remove Search.qone8.com Redirect by System Restore
Windows 7/Windows Vista/ WindowsXP
1. Press Windows+ R key to bring out Run box. Type "cmd" into Run box and hit Enter key.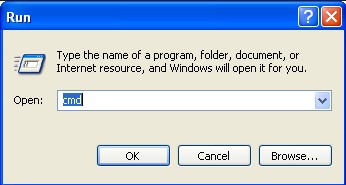 2. The black box where says C:\Windows\System32\cmd.exe pops-up, and then type C:\windows\system32\rstrui.exe (Window 7/Vista) at the end of the blinking cursor, and then press Enter key. If you are using one computer with Windows XP, you need type this one C:\windows\system32\restore\rstrui.exe in stead.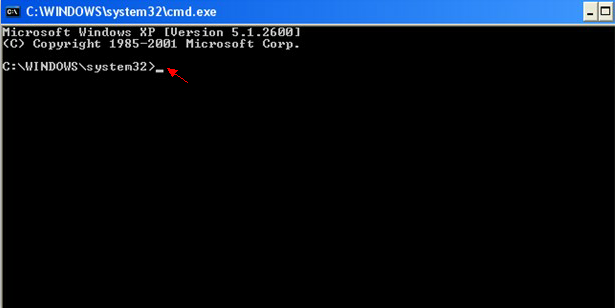 3. In the System Restore window where prompt you that restore your computer to the state it was in before the selected event. And the page will show you with a list of restore points, select on a restore point created just before the date the Search.qone8.com hijacker infected your computer. And then click on Next button to proceed to the restore process.
4. Wait for a minute and you need to restart your computer as the demanding of the wizard once the System Restore has been completed.
For Window 8
1. To restore from a restore point you will first have to navigate to the Systems Protection tab by typing "System Restore" in the Windows 8 Search bar.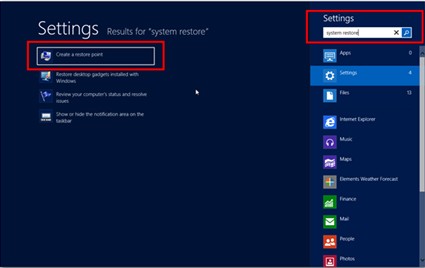 2. Open up the control panel and select "System and Security."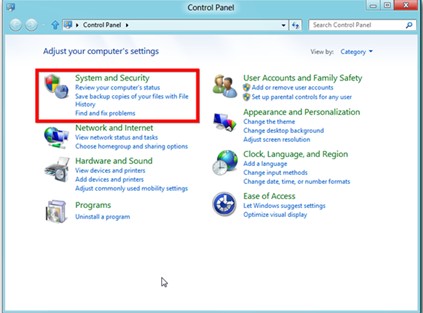 3. Then select "Advanced System Settings."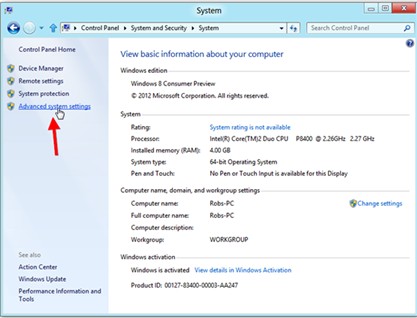 4. In the next window, click on the "System Protection Tab"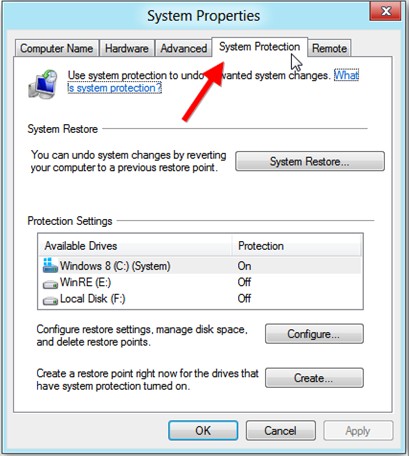 5. In the same window, click on System Restore button.
6. Next it will show you System Restore Wizard. Click on "Next" to continue.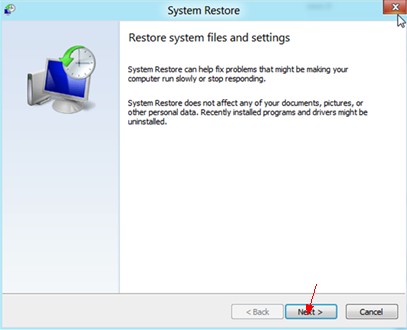 7. In the next window you will be asked that which restore point you would like to take, click on it and click Next button again. Later after that you'll find the following window asking you to confirm your choice. You have to click on Finish button and Windows will automatically complete the restore for you.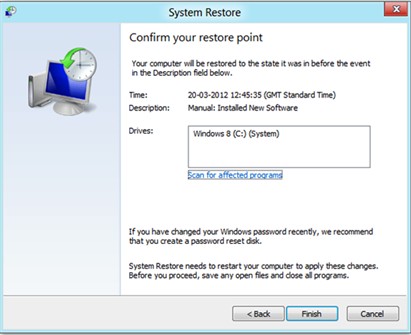 8. Restart the infected computer to make Search.qone8.com browser hijacker removal effect.
Note: System Restore can't be used to back up user's personal files. It only backs up settings and registry values so that it has possible risk to lose some personal files. You can backup your needed files before making system restore.
Conclusion
You are possibly infected with Search.qone8.com browser hijacker when downloading some freeware. Only when users are downloading some freeware and shareware with low-authority the hijack virus can seize chances to embed into the target computers. Also the virus can infect computer when users click on spam email or strange attachments. Thus, to avert from infecting virus you should be cautious about clicking on any strange things. In essence, it is better have an high-authority anti-virus program installed on your computer to guard your computer in real time. And regularly running a scam and clearing out junk files, add-ons and suspicious threats are important. The last one but not the least, if you still have to consult more information on fixing Search.qone8.com browser hijacker, VilmaTech Online Support can helps you.