My Computer Has Been Blocked – FBI, ICE, AFP Virus (Android Tips)
A series of ransomware called PC/Android blocked virus has been overwhelmed inestimable computers worldwide, by triggering a payload demanding a fabricated ransom in order for the restriction of affected computer as well as Android system to be removed. Ransomware has a long destructive history in technical industry; it primordially assaults computer in western countries since 1989. Though ransomware has been propagated all over the world now, victims being located at America and Australia are still severely under the menace by PC/Android blocked virus. The well-known PC/Android blocked ransomware existed in such region contain: FBI Moneypak virus, ICE ransomware, and AFP virus. A list of Computer Blocked virus intends to help users have a better cognition about ransomware and comprehend the way to terminate blocked virus from affected computer and Android platform.
No 1. FBI Moneypak Virus

The FBI virus, also known as FBI Moneypak virus, has been recognized an emblematic ransom malware that equipped with sophisticated experience in technical industry. Serves as senior ransomware, FBI virus has started its destruction since 2010. It initially assault American users, by directly rendering the affected computer inoperable while demanding a ransom fee to release locked computer. Victims originally receive the ransom about $100 that can be paid through Ukash or Moneypak vouchers. But, being updated by fraudsters constantly, the ransom fine required by FBI virus could reach $200, $300 or $500. The FBI infection frequently generates a bogus notification upon its installation, asserting that the users have been violated with the items of local law which result in the restriction of computer. The real FBI organization, formally refers to Federal Bureau of Investigation, is a legitimate U.S.A. governmental agency which has the responsibility for investigating and prosecuting crimes to maintain the social order. Cyber criminals take advantage of the authority FBI agency in order to threaten computer users to pay the non-existent fine for their illegal purpose. The FBI virus has produced numerous transcripts such as FBI Anti-Piracy Warning Moneypak scam, FBI Department of Defense virus, FBI Porn virus, FBI Online Agent malware, FBI Cybercrime Division virus, or FBI System Failure virus.
No 2. ICE Cyber Crime Center Virus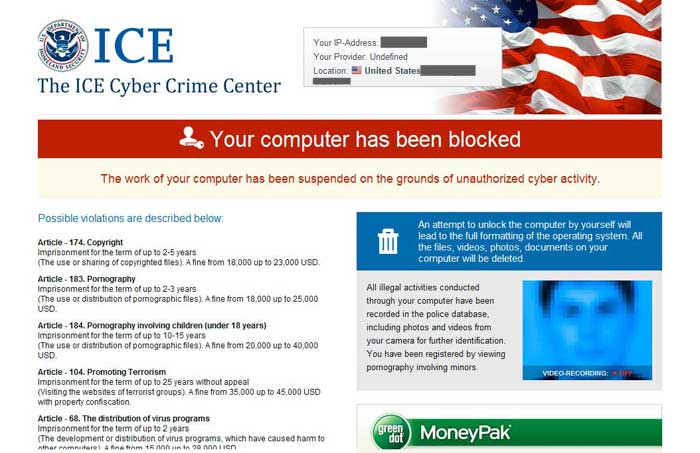 The ICE Cyber Crime Center virus (abbr. ICE virus) is another representative ransom virus, which has been classified as a part of Trojan Reveton ransomware family by some computer experts. Considered as a PC locked virus, the main evident attribute of ICE Cyber Crime Center scam is the locked screen, which supposedly from an enforcing authority in U.S.A. for the purpose of coaxing victims to pay certain ransom on it. The required ransom generally exceeds $ 100 in order to release the blocked computer. The ICE Cyber Crime Center scam commonly threatens victims with the similar strategy, by fraudulently declaring that the locked com pirated software. Nonetheless, the legitimate ICE organization (all called U.S. Immigration a puter has been involved in some illegal activities, which may refer to copyrighted material ornd Customs Enforcement) is an American federal law enforcement agency under the United States Department of Homeland Security (DHS), liable for indentifying and eliminating border, economic, transportation, and infrastructure security. It is evident that the misleading notification from ICE virus has no relevancy with the legitimate government organization. Victims should ignore the misleading alert by ICE Cyber Crime Center ransomware thoroughly and figure out the effective approach to terminate ICE scam to end up its symptoms.
No 3. Australian Federal Police (AFP) Virus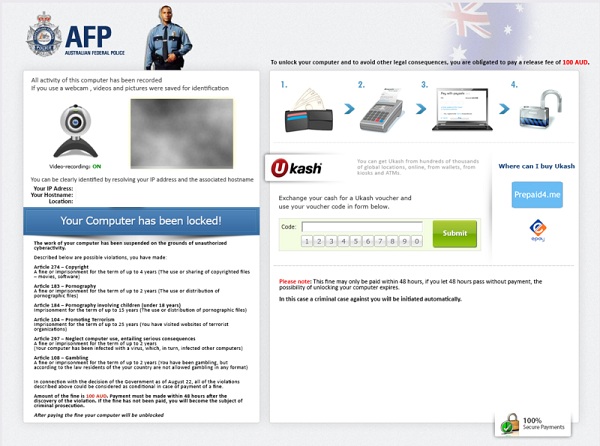 The Australian Federal Police (AFP) virus, in accordance with its title, mainly interferes with the Australian users by locking target computer forcibly, while displaying a misleading alert on the monitor stating that the users have been done some illegal behaviors against law. Developers of malware generally encourage victims to pay the demanded fine AUD $100 or more to avoid from further criminal prosecution. This type version of PC locked virus utilizes the camouflage of Australian Federal Police, which is the legitimate federal police agency of the Commonwealth of Australia, in order to deceive victims to believe in its legitimacy. No matter how veritable it pretends to be, the Australian Federal Police (AFP) is a fraud measure produced by cyber criminals who attempt to gain from victims. The Australian Federal Police (AFP) ransomware has been broadly diffused by exploiting web vulnerabilities and system kits, capable of opening an invasive thoroughfare for malware. Once being activated, the Australian Federal Police (AFP) scam typically modify default system settings such as Windows boot sector, by constantly replicating and inserting its codes and registry files onto system. Thereupon, the Australian Federal Police (AFP) virus can be loaded voluntary whenever Windows starts.
How to Remove PC Locked Virus in Manual Approach
The PC locked virus has the capability to disable the operation of firewall as well as anti-malware tools, so conventional techniques may not be able to handle it alone. No matter which version of ransomware installed on affected computer, almighty manual removal can always help victims out of trouble. However, the manual removal is complex and risky task, as it refers to key parts of computer system, and is recommended only for advanced users. If you haven't sufficient expertise on doing that, it's recommended to ask help from an VilmaTech 24/7 Online Computer Expert to manually remove it.

For Windows users:
1.    Safe Mode with Networking.
If you are using Windows 7, XP & Vista:
Before performing the manual removal of PC locked virus, reboot your computer into "safe mode with networking" by constantly tapping F8 key before Windows is launched.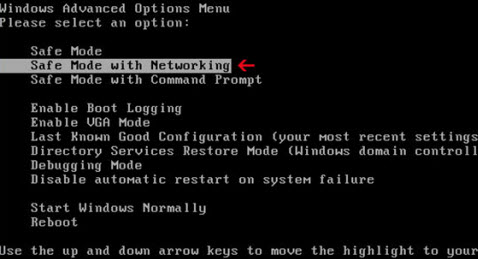 If you are using Windows 8:
a. Press the Ctrl+ Alt+ Del combination key, the Switch User interface will pop-up.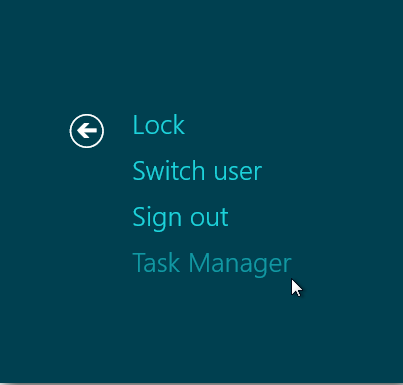 b. Always hold down the "Shift" key on the keyboard and at the same tine click on "Shut down" button once on the bottom right corner of the page.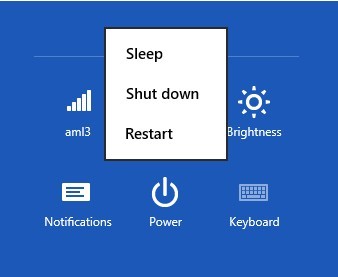 c. You will get three options there: Sleep, Shut down and Restart. Click on Restart option.
d. The next window says 'Choose an Option' screen," then you need select "Troubleshoot."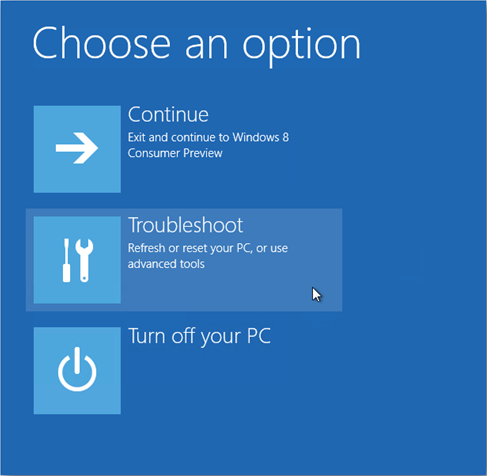 e. On the troubleshoot page click on 'Advanced Options'. In the following window choose 'startup settings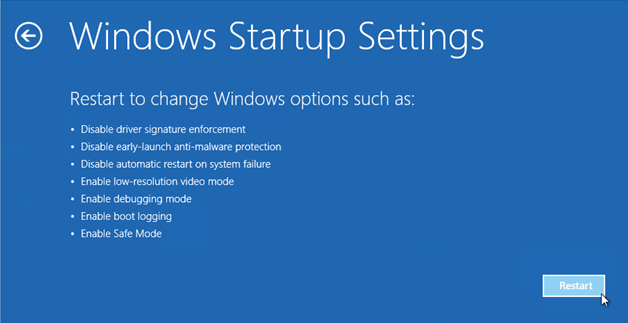 f. Choose 'restart,' and then wait for a minute. Windows will automatically display Safe mode options. At last press F5/5 key to highlight Safe Mode with Networking option, hit enter key as well.
Tips: If you have any problem or question during the whole removal process, please contact VilmaTech Support agents 24/7 online for more detailed instructions.

2.    Show hidden files of PC locked virus.
a. Click on the Start button and then on Control Panel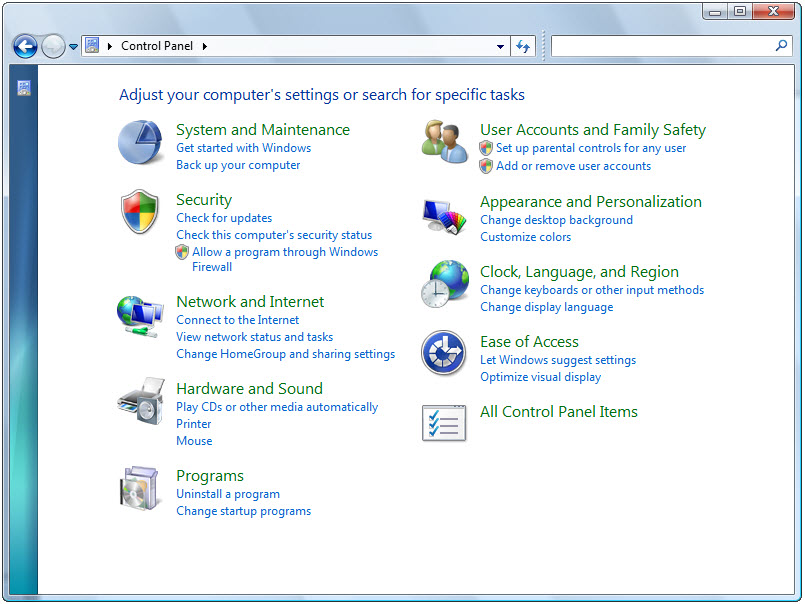 b. Click on the Appearance and Personalization and go to Folder Options.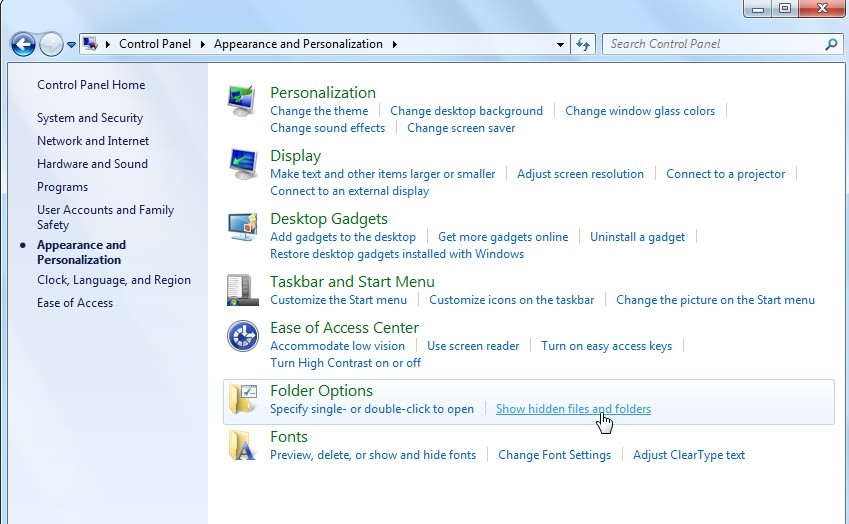 c. Click on the View tab in the Folder Options window.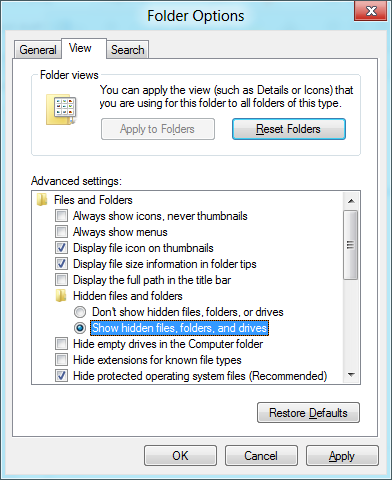 d. Choose the Show hidden files, folders, and drives under the Hidden files and folders category. Select OK at the bottom of the Folder Options window.
3.    Open Task Manager and end all the malicious processes created by the PC locked virus. ( Methods to open Task Manager: Press CTRL+ALT+DEL or CTRL+SHIFT+ESC or Press the Start button->click on the Run option->Type in taskmgr and press OK.)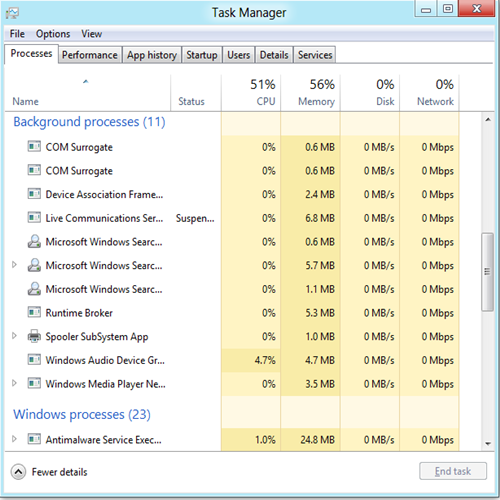 4.    Go to Regitry Editor and delete malicious registry entries related to the ransomware on your computer.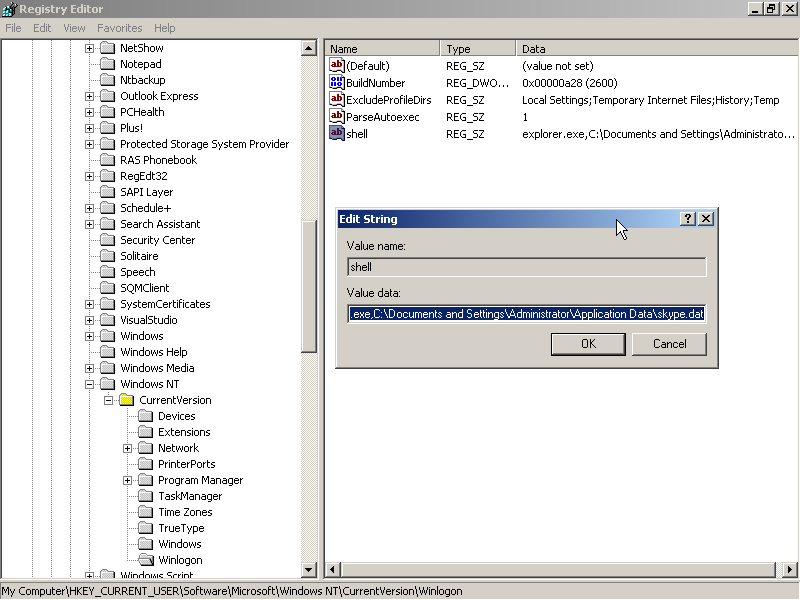 5.    Delete infected files that related to affected virus on hard drive.
Tips: If you meet any trouble, please feel free to contact VilmaTech certified professionals 24/7 online here for the further help.

For Mac users:
The PC locked virus can attack Mac OS X as well, but it may mainly infect and lock the browser such as safari apparently. We can simply reset Safari to the default settings to get rid of the locked ransomware on computer.
1.    On the safari, click on Settings icon and then select reset safari.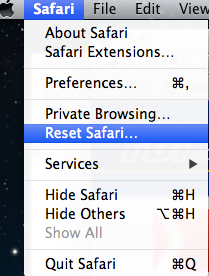 2.    Click Reset button to reset Safari to default settings.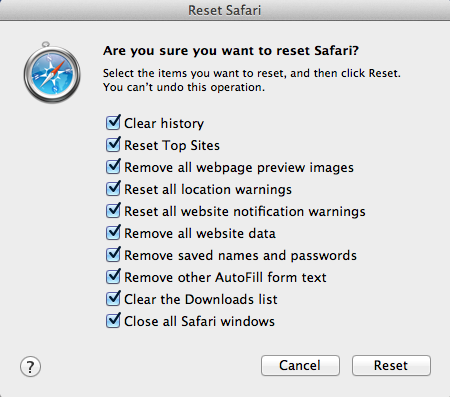 3.    Quit and restart Safari to check effect.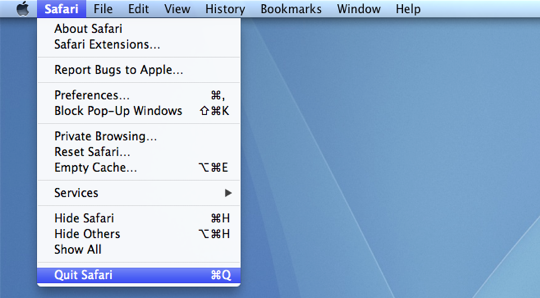 Conclusion:
The FBI, ICE, and AFP virus refer to the category of PC/Android locked ransomware, which should be terminated completely from computer and Android Phones. The main tactic used by those malwares is to restrict the access to an affected computer and Android system until a demanded ransom is paid. The ransom at least surpasses $100 that can be paid through Ukash, Moneypak or other online payment system. Victims suffering from those ransomware should ignore the bogus notification by PC/Android locked virus, which pretends to be from local law enforcement agencies. Nonetheless, the PC/Android locked virus is capable of disable the function of anti-malware tools to avoid auto removal. In this case, the effective manual removal is strongly recommended for users to erase ransomware completely. However, this type of Android malware uses random file names in same system directories or even its mutating versions will use different directories to escape various security tools' detection and add more difficulty to manual removal. If you haven't sufficient expertise in dealing with program files, processes, .dll files and registry entries, VilmaTech 24/7 Online Computer Experts here can help you quickly and safely remove all possible infections from your computer for good.