ICE Cyber Crime Center Virus Asking for $300 – Android Lock Removal Tips
ICE Cyber Crime Center Virus Asking for $300 PC and Android phone malware locks one computer with a plenty of warnings declared you have been violating particular laws. This whole  deisgned idea gives computer users  must grow in order to give the mendacious impression that locking computer with ICE Cyber Crime Center virus Android lock is attributed by high authority government agency and regarded as an urgency alarm to alert. However, the truth is the hackers pretend the scam virus to be on behalf of but actually not as the same with genuine enforcement agency ICE Cyber Crime Center to blackmail money through deceptive alerting. Have a view on ICE Cyber Crime Center Virus Android lock Asking for $300.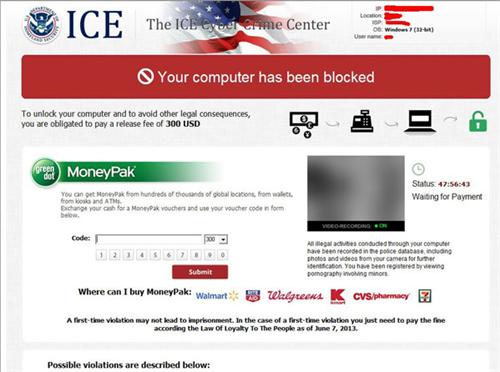 Abstract of ICE Cyber Crime Center Virus Asking for $300
ICE Cyber Crime Center virus $300 scam trick
ICE Cyber Crime Center virus is a malicious ransomware created by hackers to steal money from the victimized computers. Once your computer is preyed by the malicious scam virus, the Windows can't be started and instead there you may always face the malicous virus screen with numerous warnings trick users into thinking the locked computer has done so due to the reasons of possible violations. Like illegally download material (audio, videos or software), spreading malware, pornographic materials or any copyrighted content, etc.
ICE Cyber Crime Center virus $300 properties
1. The scam virus can infiltrate victim's computer without their permission.
2. The virus goes on to state you need to pay a fine in the amount of $300 within 48 hours.
3. Once infected it will disable access to the infected computer desktop and applications.
4. It has ability to change Windows registry and adds its malicious files to run at start-up.
5. The virus also capable of taking a control your web cam and showing you what is happening in your room.
6. ICE Cyber Crime Center virus asking for $300 always shows a fake screen in recording status. Even use webcam to detect your IP address using services available online so that looks authentic.
Note: Want to avoid any mistaken operation during removing scam virus asking for $300? If you aren't confident of in person removing the virus manually, you can chat with VilmaTech 24/7 Online Experts:

Remove ICE Cyber Crime Center Virus  with One by One Step
To avert from those damages you need bring your infected computer to safe mode with networking so that you can reach desktop and fix the virus there. Read on the next part.
Step A
Boot the victimized infectious computer to the safe mode with networking to enable some programs terminated by the ICE Cyber Crime Center virus.
For Windows 7, Windows XP, Windows Vista
1. Shut down the infected computer.
2. Find out F8 key on the keyboard of the infected computer.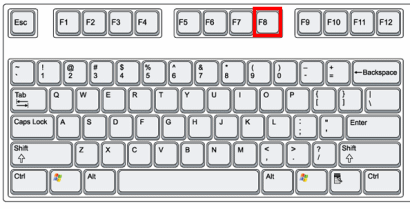 3. Press Power button to boot up the infected computer but before Windows launches (after skipping the first interface), you have to hit F8 key to reveal out Windows Advanced Options.
4. As you can see the page, it says safe mode, safe mode with networking, safe mode with command prompt, etc. Highlight safe mode with networking by pressing Up-Down keys and hit Enter key. Wait for a moment, Windows is loading files to the desktop.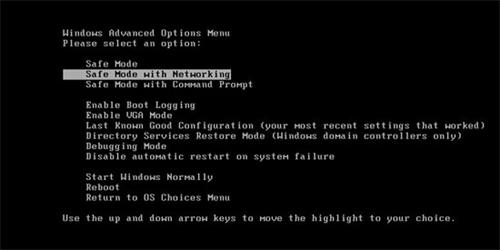 For Window 8 Users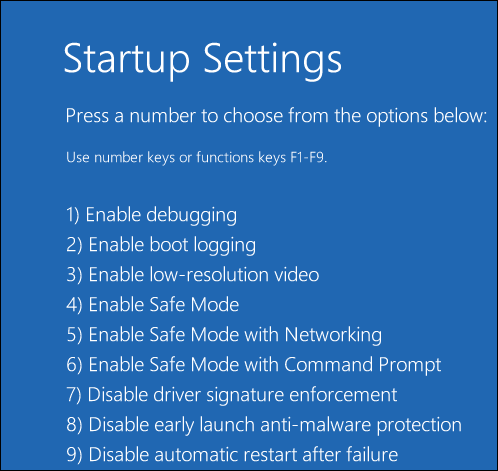 1. Start and login the infected computer until the virus screen shows on.
2. Press the Ctrl+ Alt+ Del key, it will brings you to the Switch User interface.
3. Tap the "Shift" key on the keyboard by your left hand, click on "Shut down" button. Click on Restart option.
4. In the 'Choose an Option' screen, you need select "Troubleshoot."
5. Click on 'Advanced Options', then in the following window choose "startup setting."
6. Choose "restart." Press F5/5 key to highlight Safe Mode with networking option, hit enter key.
Step B
End the ICE Cyber Crime Center virus process. Press Ctrl+ Esc+ Shift (Windows7/vista) or Ctrl+ Alt+ Del (Windows XP/ Windows 8) to open Windows Task Manager. You then locate at random virus file and click on End Process.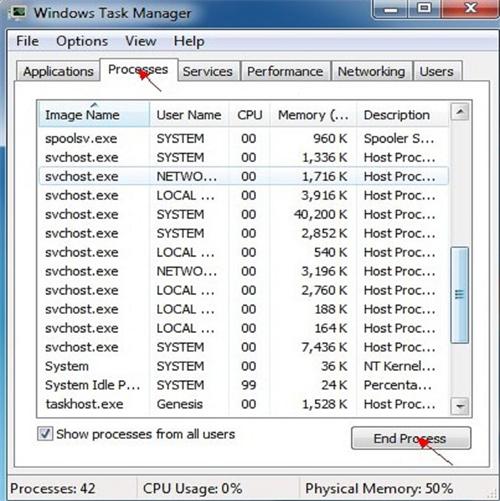 Step C
Delete ICE Cyber Crime Center virus asking for $300 files from Local disk. But you need show hidden files first.
1. Click on Start button. Click "Control Panel." And click on Appearance and Personalization. Double click on Files and Folder Option.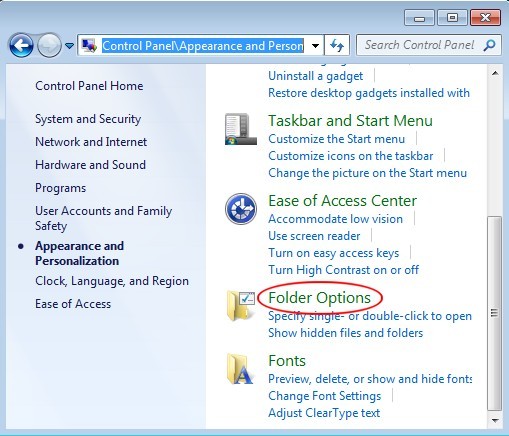 2. Select View tab. Check "Show hidden files, folders and drives."
3. Uncheck "Hide protected operating system files (Recommended). Then click ok to finish the changes.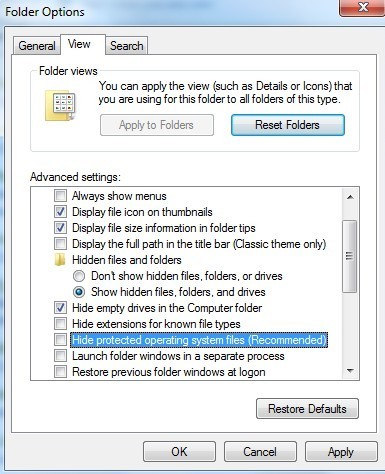 5. Open Local disk, and remove ICE Cyber Crime Center virus files refer to below files. You can click on Start Button and click My Computer or Computer. You then open Local disk there.
%Program Files%\ ICE Cyber Crime Center Virus
%AppData%\Protector-[rnd].exe
%AppData%\Inspector-[rnd].exe
%AppData%\vsdsrv32.exe
Step D
Delete the ransomware registry entries.
1. Press Windows+ R key to reveal out Run box. Type regedit in Run window and click Ok.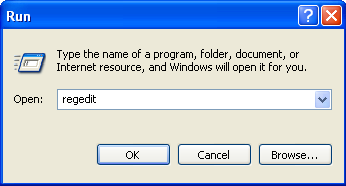 2. In the Registry Editor window, you need navigate to the below path. You then need to find out "Shell" and right click on it. Click on Modify.
3. The default value data is Explorer.exe If you see something else written in this window, remove it and type in Explorer.exe.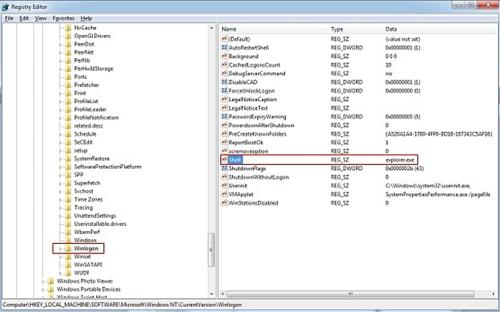 HKEY_LOCAL_MACHINE\SOFTWARE\Microsoft\Windows NT\CurrentVersion\Winlogon\
3. Besides that, you still need delete ICE Cyber Crime Center virus registry entries, you can refer to the below registry entries.
HKEY_CURRENT_USER\SOFTWARE\Microsoft\Windows\CurrentVersion\Run\[random].exe
HKEY_LOCAL_MACHINE\SOFTWARE\ ICE Cyber Crime Center Virus
HKEY_CURRENT_USER \Software\Microsoft\Windows\CurrentVersion\Policies\System 'DisableRegistryTools' = 0
HKEY_LOCAL_MACHINE \SOFTWARE\Microsoft\Windows\CurrentVersion\policies\system 'EnableLUA' = 0
Step E
Reboot the infected computer with regular mode to effect the malicious ICE scam virus removal.
Conclusion
ICE Cyber Crime Center Virus Android malware Asking for $300, malicious virus deceives innocent computer users to pay for hackers. Similar to the congeneric scam virus of FBI Porn Scam (FBI Removal Tips), it can increase the number of wastage the ICE Cyber Crime Center virus Android lock makes during a single destructive task. You have to be cautious about it. The solitary goal of creating the ICE Cyber Crime Center virus asking for $300 is to acquire money from those innocent victims no matter it needs aboveboard blackmail or underground theft. Beside that, the malicious virus hardly stops producing system damages since it has slipped in. The problems like slowdown, freeze down, program disabled/corruptive, files encryption, blue screen of death and even more system total corruptive that happen in an endless stream. Therefore, quickly remove ICE Cyber Crime Center virus Android malware asking for $300 can scarcely wait.
Note: In case safe mode is disabled and you can't pass the Android virus interface, you may ask VilmaTech Online Support Team for help via the below Live Chat.