Tips on Removing Awesomehp.com Virus, Latest Guide of Browser Hijack Virus
Awesomehp.com Virus is a malicious redirect virus, also called browser hijacker. The malicious virus is able to change default settings of infected browser regardless Mozilla Firefox, Internet Explorer, Google Chrome or Safari. Awesomehp.com will substitute for users' default homepage and search engine is modified by awesomehp.com virus.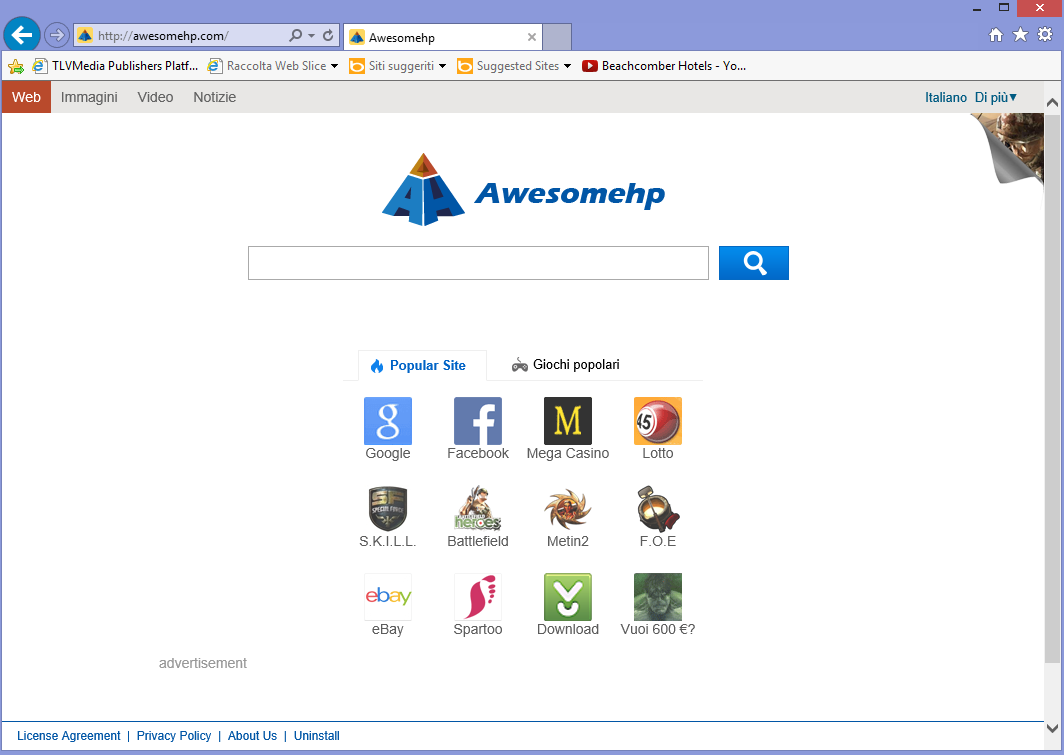 Damages of Awesomehp.com Virus
Target computer infected with Awesomehp.com virus suffer from change of DNS settings without permission. Awesomehp.com results in connection traffic and redirect users to their unsolicited websites. Not merely that, awesomehp.com virus also tries to display plenty of commercial ads and sponsor links. Some of this advertisements and sponsor links are showed as pop-ups and some appears on your search results. This malicious hijack virus can monitor the results ranking by its malicious search which tries to push the commercials at the top. However, search engine of awesomehp.com is not responsible for the security of the links due to it has no detection technology. Malicious websites are mixed among search result that users can't distinguish. What's threatened, awesomehp.com virus can collect your browsing history, your bookmarks, your favorite websites and your search queries to third-party programs which can push the ads to you based on the information they got. The unsafe alter may draw on the attack from cyber criminals in a degree. Thus, removing this malicious virus is priority when you find it.

How can Awesomehp.com Virus Get into Computer
Awesomehp.com virus may be propagated by some suspicious toolbar or plug-ins you install for browser. Since awesomhp.com virus is aimed for profiting by ads, it is distributed via commercial platform. Some so-call money-saving applications offering coupons, deals, discounts and local service are easily embedded this virus. Another possible way it gets into computer is by the means of media plug-ins. You received pop-ups prompting you that you need to install or update a certain media plug-in so as to good viewing experience when you open a video online. This prompting seems suspicious and it may have been infected with awesomehp.com virus. Once it successfully domain your webpage, it prevents change from browser security.
In this case, you need to adopt manual removal to get rid of it. Here are the removal tips for you. If you still have any questions about Awesomehp.com virus, welcome to chat with Vilmatech Online PC Experts.

How to Remove Awesomehp.com Virus Manually
Step A:
Windows 7&vista:
1. Open your Start menu and click on Control Panel.
2. On Control Panel, find out Uninstall a program and click on it.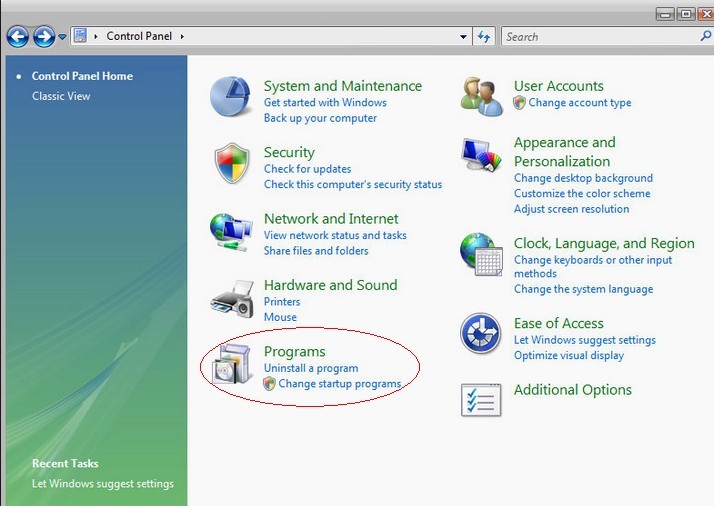 3. Select the related programs and Uninstall them.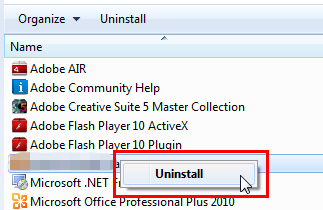 4. Click Yes when the pop-up message appears.
Windows 8:
1. Press Windows + S key together and search for "uninstall a program".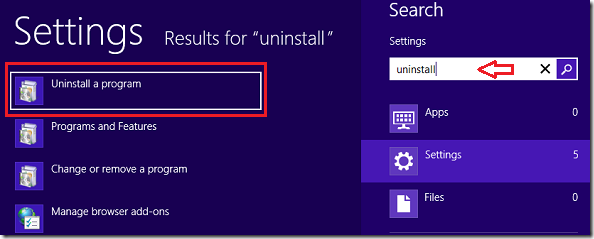 2. Enter uninstall window directly and select relevant programs. Hit Uninstall option.
Step B:
IE:
1. Click on Tool tab and choose Internet options.
2. Choose Advanced tab and click Reset button.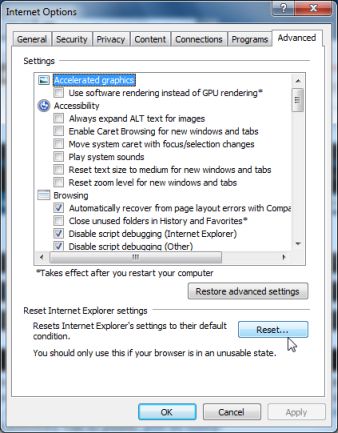 3. Reset button again on the pop-up message.
Chrome:
1. Click on Chrome menu and choose settings.
2. Hit Reset browser settings and click Reset on showing message.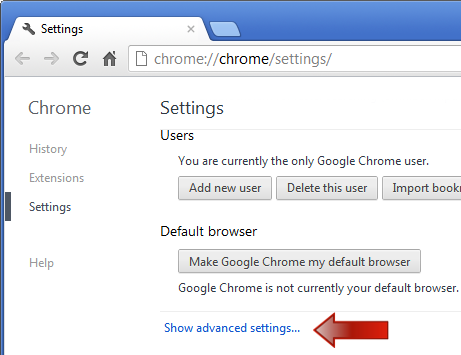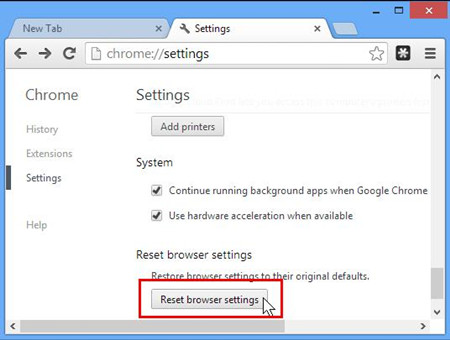 3. Check the items for resetting.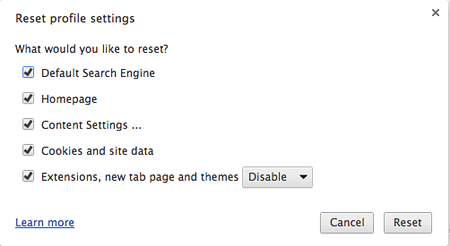 Firefox:
1. Click Firefox icon and choose Help. And then choose Troubleshoot.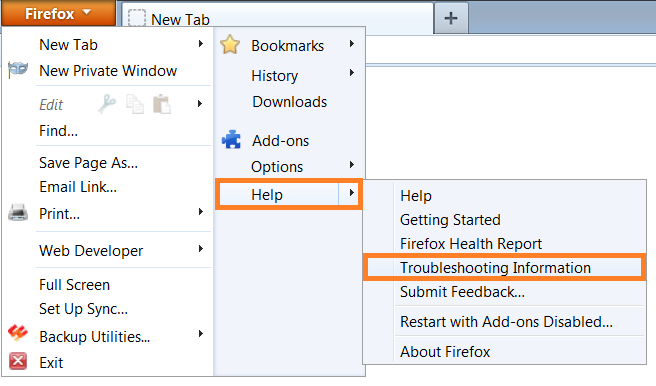 2. Click Reset Firefox at the higher right corner.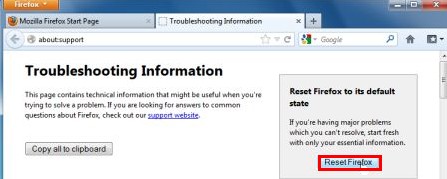 3. Agree to Reset Firefox at the popping window.
Safari:
1. Click on Safari menu and choose Reset Safari option.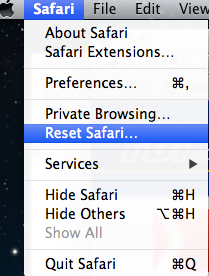 2. In showing window, check the items.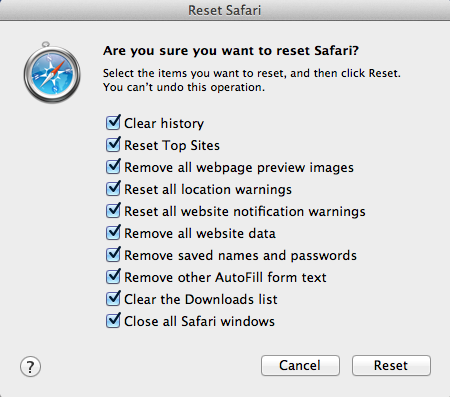 Then open Safari menu again and choose Quit.
Step C:
1. Type "regedit" in Windows search filed and press Enter.



2. Scroll down the entry trees and find the related keys and values.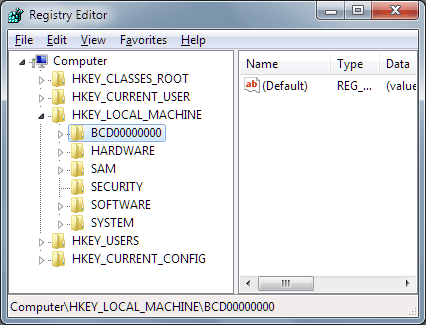 Right click on them and delete.
HKEY_LOCAL_MACHINE\SOFTWARE\Microsoft\Windows\CurrentVersion\Winlogon
HKCU\Software\Microsoft\Windows\CurrentVersion\Run
Summary
Awesomehp.com virus is awesome as the named it calls. Since it is classified as browser hijacker, awesomhp.com virus has the typical symptoms that it turns original home page and default search provider to its own settings sneakily. Being installed by other malware and potential unwanted programs, this virus came onto browser with no consent. Users are likely to facing leakage of personal information like shopping history, search queries and other related financial information in that this virus will use tracing cookies to collect your surfing habit. In this way, victims should remove this cyber threat from computer quickly. Hope the removal tips can help you a lot. If you have any troubles and problems, click here to consult to Vilmatech 24/7 Online Experts, and they will be glad to help you.