Remove XP Protection 2013 – How to Uninstall XP Protection 2013 Properly
XP Protection 2013 is another bogus antispyware program designed to display fake alerts in order to mislead victims to pay for a nonexistent full version of scam, which is similar to Win 8 Protection 2013, Vista Protection 2013. It happens that every fake application will correspond to the operating system you are using. To put it another way, supposed that you are using XP operating system, the virus will come out with the interface named XP Protection 2013 for sure. Nasty as XP Protection 2013 is, it is able to intrude random computers easily, especially for those are short of high PC security protection.
With its advanced techniques, it is hard to remove XP Protection 2013 with simple tricks. Generally, as soon as XP Protection 2013 windows pop ups on your computer, it will start to have a full scan and claim your computer is infected with numerous threats and system risks, which could damage your computer badly. To resolve such problem, you can purchase its licensed to get rid of all safety hazards. Certainly, we should not pay money on such rogue program and we need to figure out the effective way to uninstall XP Protection 2013 instead to avoid any unwanted damage. However, XP Protection 2013 is good at inserting its malicious files and values so that to modify default system settings. In this case, some important functions of system will be disabled including build-in firewall, and it would be able to glue on affected machine stubbornly.

Though you utilize some authoritative malware removers to remove XP Protection 2013, it may still exist and is capable of escaping the detection and auto removal of them. The longer we keep XP Protection 2013 on our PCs, the worse results it would make. For example, it could download and install extra threats like Trojan, worms or keyloggers on compromised machine, and it may even open a backdoor for remote hackers. Thus, with the help of backdoor bug, cyber criminals can easily get into your computer and steal your personal data. Therefore, we need to remove XP Protection 2013 as fast as we can once it is informed.
Message Comes From XP Protection 2013
ALERT! System scan for spyware, adware, trojans and viruses is complete. XP Protection 2013 detected 30 critical system objects. These security breaches may be exploited and lead to the following:Your system becomes a target for spam and bulky, intruding adsBrowser crashes frequently and web access speed decreasesYour personal files, photos, documents and passwords get stolenYour computer is used for criminal activity behind your backBank details and credit card information gets disclosedClick REGISTER to register your copy of XP Protection 2013 and perform threat removal on your system. The list of infections and vulnerabilities detected will become available after registration.
Fast and Effective Way to Eliminate XP Protection 2013 from Your Computer
Even though you have the top antivirus program installed, the XP Protection 2013 virus still gets through without your consent. You may ask why. I should say there is actually no such thing as perfect protection. Virus is created every day. Such virus like the XP Protection 2013 is designed to have been changed the code so antivirus can't keep up. Once executed, XP Protection 2013 virus can disable your security tool. Then how to remove XP Protection 2013 since your security software won't help? You can remove XP Protection 2013 manually so that to clean up all its related files, process and registry files for good.
Remove XP Protection 2013 with Manual Skills
XP Protection 2013 manual removal is your best choice to make your computer safe. Before performing its manual approach, we suggest you back up Windows registry at first for accidental damages or further usage.
1. Safe mode with networking. Before performing the manual removal of XP Protection 2013, reboot your computer into "safe mode with networking" by constantly tapping F8 key before Windows is launched.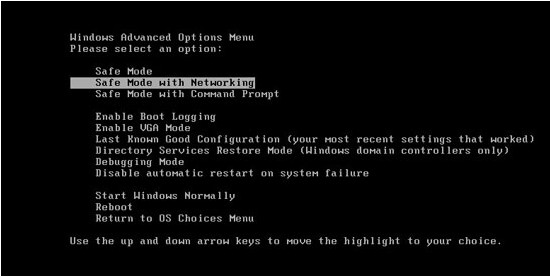 2. Show hidden files of XP Protection 2013
a. Open Folder Options: clicking the Start button> Control Panel> Appearance and Personalization, and then clicking Folder Options. After that, click the View tab.
b. Under Advanced settings, click Show hidden files and folders, uncheck Hide protected operating system files (Recommended) and then click OK.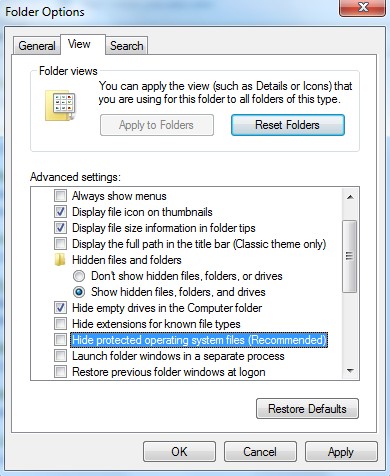 3. Open Task Manager and close all running processes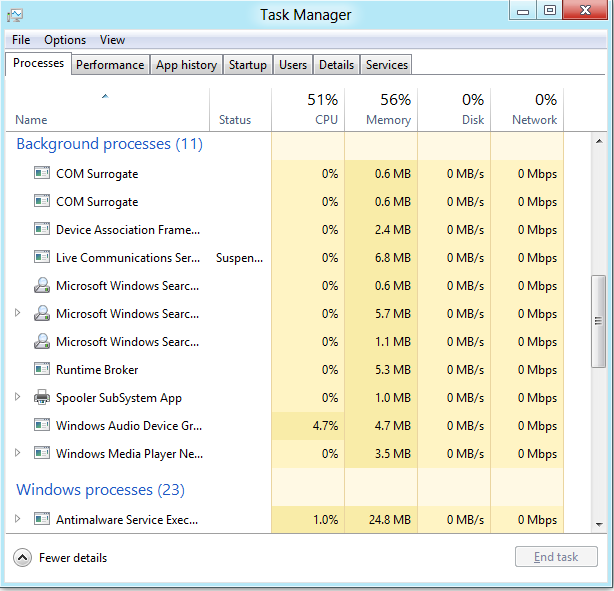 4. Remove these associated Files on your hard drive such as:
%LocalAppData%\.exe%Temp%\%AppData%\Roaming\Microsoft\Windows\Templates\
5. Let's go to Registry Editor and delete the following entries: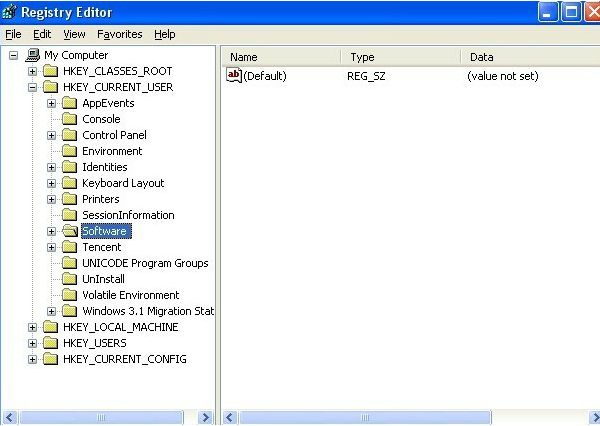 HKEY_CURRENT_USER\Software\Microsoft\Windows\CurrentVersion\Internet Settings "WarnOnHTTPSToHTTPRedirect" = 0HKEY_CURRENT_USER\Software\Microsoft\Windows\CurrentVersion\Policies\System "DisableRegedit" = 0HKEY_CURRENT_USER\Software\Microsoft\Windows\CurrentVersion\Policies\System "DisableRegistryTools" = 0HKEY_CURRENT_USER\Software\Microsoft\Windows\CurrentVersion\Policies\System "DisableTaskMgr" = 0HKEY_LOCAL_MACHINE\SOFTWARE\Clients\StartMenuInternet\IEXPLORE.EXE\shell\open\command "(Default)" = '"%LocalAppData%\kdn.exe" -a "C:\Program Files\Internet Explorer\iexplore.exe"'
Conclusion:
Your antivirus software may be still not bad. There is not any perfect antivirus that can catch all computer infections in the world. Actually, it is the problem not only for your antivirus software, but also for many other even world-leading security applications. New viruses are found daily and although all kinds of security applications have significantly improved the detection of new viruses, technology used by used by virus authors continually changes as they try to avoid detection. The malicious XP Protection 2013 is one of successful viruses that have the ability to escape various types of security software or even block the antivirus software. Certain expert skills will be required during the manual removal procedure to avoid wrong operation which may damage your computer permanently. If you cannot remove XP Protection 2013 completely by yourself, you're welcome to contact vilma online computer experts to help you quickly and safely remove all possible infections from your computer.