CryptoLocker Virus on Computer and Android Phone – Remove CryptoLocker Ransomware Permanently
Information of CryptoLocker Virus
CryptoLocker virus is a hazardous ransomware, which disguises itself as a legitimate attachment to lock target computer/Android phone and encrypt all your personal data on drive. To be specific, CryptoLocker virus encrypts certain files existed on local and mounted network drives through using RSA public-key cryptography. When the CryptoLocker is activated on your PC/Android phone, a private key will be created and stored only on the controlled servers. Usually, CryptoLocker virus will display a notification which states that your personal files are encrypted due to the encryption of a unique public key RSA-2048 generated for your computer/Android phone. In order to decode your personal file, you will be demanded to pay a certain fee through MoneyPak vouchers or Bitcoins. At the beginning, the ransom could be around 400 USD/ 400 EUR to gain the decryption key. In the past, users were able to utilize the main CryptoLocker program to decrypt files by paying 2 Bitcoins. When PC/Android phone users get the required registry key and download the infection as a file called 0388.exe, they can run CryptoLocker again and pay the ransom. However, till now, the 0388.exe files are not available to be downloaded. The new current price of Bitcoins has been significantly increased from 2 Bitcoins to 10 Bitcoins. It is about $400 USD to over $2,100 USD.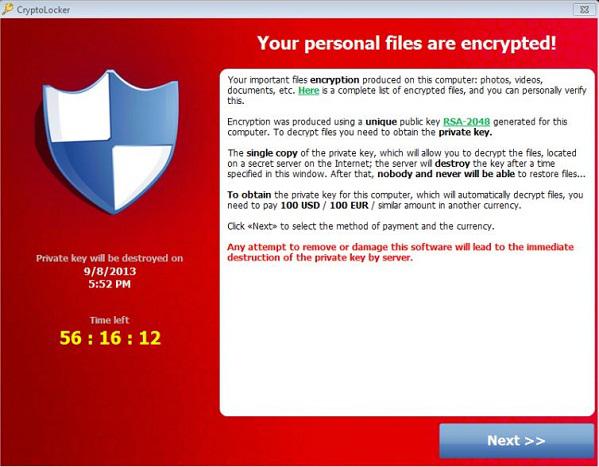 Tips: The following instruction to remove CryptoLocker virus requires computer expertise. Any mistake may lead to worse results and even computer crash. Thus, if you need any help, you may contact VilmaTech Online Experts to resolve your problem properly. If your Android phone is locked down by the CryptoLocker virus, it is advisable to get professional help from the expert here directly instead of trying on your own since the Android technique is so far mastered by technicians.

How does CryptoLocker Virus Work
Basically, the CryptoLocker virus can infiltrates into a PC/Android system without awareness. Once it installs its components on affected PC/Android phone, a threatening alert "Your personal files are encrypted" will pop up on your PC/Android phone apparently, which coaxes victims to pay non-existent fee to release affected PC/Android phone and well as encrypted files. In reality, CryptoLocker alert is only a scam which used by remote hackers who want to make money from innocent computer and Android phone users. Though you pay money to get the "private" key for releasing your personal files, CryptoLocker encryption may still exists on your machine stubbornly. Thus, it is obvious that we need to remove CryptoLocker ransomware from computer and Android phone effectively to prevent unwanted damage.
Meanwhile, similar as the infamous FBI Anti-Piracy Warning Moneypak scam virus, the CryptoLocker virus is designed with advanced techniques, which are capable of permeating its malicious codes and registry files in order to make chaos in system. This could lead to many unexpected symptoms on compromised machine, including slow performance of system, annoying unknown web popups, even Blue Screen and so on. Relying on the vulnerabilities CryptoLocker make, additional threats such as Trojan virus, worms, keyloggers, and rogue virus would be installed on affected machine automatically. Hence, your computer/Android phone will be in worse results due to numerous threats, which compel us to remove CryptoLocker timely to avoid unwanted damage. In some cases, remote hackers would be able to access and even take control of your computer/Android phone in the end. Some victims prefer to clean up CryptoLocker virus with their powerful antivirus programs; however, it may fail after your several attempts. It is common that viruses are always updating their characters so that to escape the detection of antivirus programs and glue on machine stubbornly. So does CryptoLocker virus. If so, you may consider the effective manual removal to remove CryptoLocker virus completely.
Tips: Manual Removal is a process, refers to kernel system files. If any wrong operation or even any deviation from the instructions during the manual removal could result in irreparable system damage. To make sure complete deletion, it is recommended to contact VilmaTech online expert for tech support.

Operation of CryptoLocker Virus
CryptoLocker virus can typically propagates as an attachment such as ZIP files on allowable Email. Taking advantage of Windows' default behavior, the CryptoLocker virus can hide its malicious files or pretend to be a real EXE or DLL extension. When PC/Android phone users click the concoctive files of CryptoLocker, the CryptoLocker ransomware can be lurked into PC/Android system smoothly.
CryptoLocker virus can be spread via Trojan virus. When a certain Trojan attached to CryptoLocker file runs on your PC/Android phone, it will activate and execute the CryptoLocker virus in turn. Generally, the CryptoLocker virus can add a key to the registry so that to allow its components run automatically when PC/Android phone starts.
CryptoLocker virus can be activated by Macro applications such as Microsoft Word, Excel and Outlook on your PC/Android phone. When an infected document is opened within one of these programs, the program itself becomes infected, allowing the CryptoLocker virus to spread to any document opened up inside the program.
CryptoLocker virus can be entered into PC/Android system through a floppy disk and then infects the hard drive. The result is any time a floppy disk is used, it will become infected.
CryptoLocker virus can be lurked into PC/Android system when users download and install unreliable freeware, shareware which contains the activation of CryptoLocker virus.
Antivirus Cannot Help? How to Remove CryptoLocker Effectively?
We can easily to tell that a legit antivirus can protect your computer/Android phone from virus sometime. But if your computer/Android phone is compromised by CryptoLocker, it is difficult to remove the virus thoroughly via antivirus. CryptoLocker is very stubborn that it can escape the antivirus and perform its malicious actions without any prevention. Unfortunately there is not a universal tool that can remove CryptoLocker completely so far. None of antivirus software or anti-spyware program can remove this latest infection alone because it seems that the virus creators has learn all kinds of security software well and they know how to make the virus infections escape the dumb pre-defined security software obviously. So you should not rely on the antivirus when you computer/Android phone is infected with virus. You need to find a more effective way to get rid of the virus completely. Although CryptoLocker removal didn't help, people can still clean this threat completely by following the manual removal guide below, for computer exclusively. For Android phone users, please just get professional assistance from the technicians here who master the related skills.
Tips: Please note, this is a self help manual guide; you need to possess sufficient skills about dealing with registries entries, dll. files and program files, you need to be very careful to move on every step. If you need any questions, please click on VilmaTech 24/7 Online Computer Experts for help.

Guide on Removing CryptoLocker Step by Step
For Windows Users
1. Log into Safe Mode with Networking.
If you are using Windows 7, XP & Vista:
Restart your PC and before windows interface loads, tap "F8" constantly. Choose "Safe Mode with Networking" option, and then press Enter key.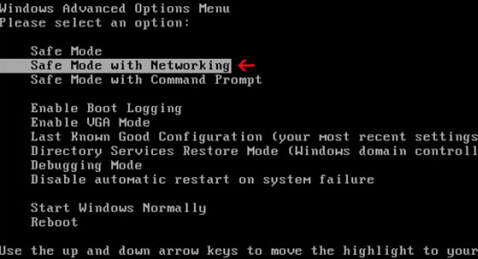 If you are using Windows 8:
a: Start and login the infected computer until you see the desktop, and then press the Ctrl+ Alt+ Del combination key, the Switch User interface will pop-up. Please hold down the "Shift" key on the keyboard and at the same tine click on "Shut down" button once on the bottom right corner of the page.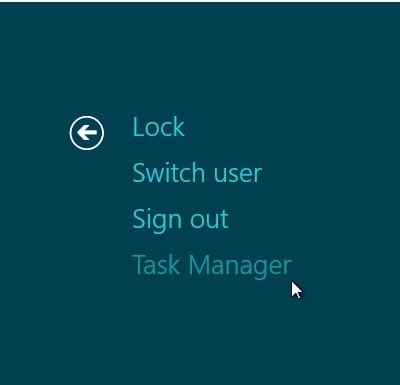 b: You will get three options there: Sleep, Shut down and Restart. Click on Restart option.


c: The next window says 'Choose an Option' screen," then you need select "Troubleshoot."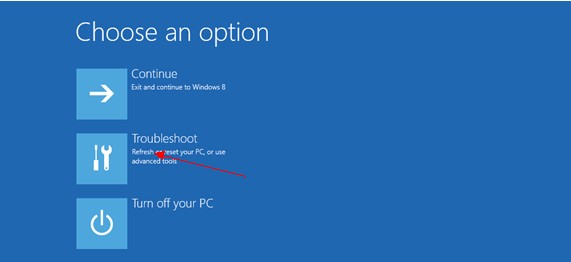 d: On the troubleshoot page click on 'Advanced Options'. In the following window choose 'startup settings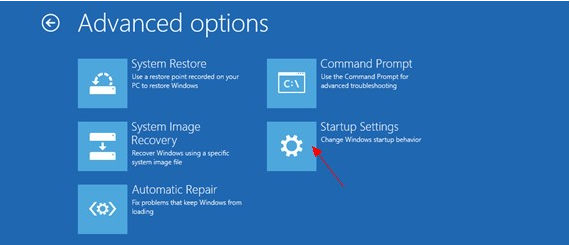 e: Choose 'restart,' and then wait for a minute. Windows will automatically display Safe mode options. At last press F5/5 key to highlight Safe Mode with networking option, hit enter key as well. Later after that, Windows 8 Operating system will be booted up with safe mode with networking.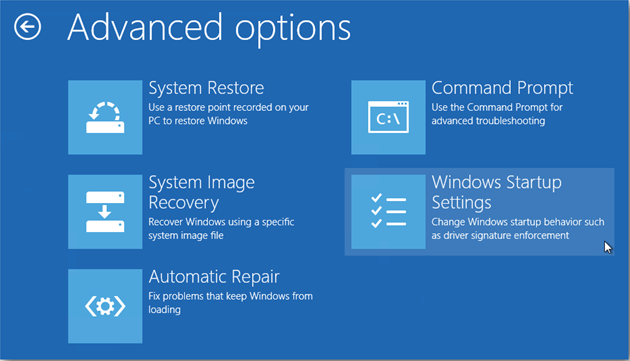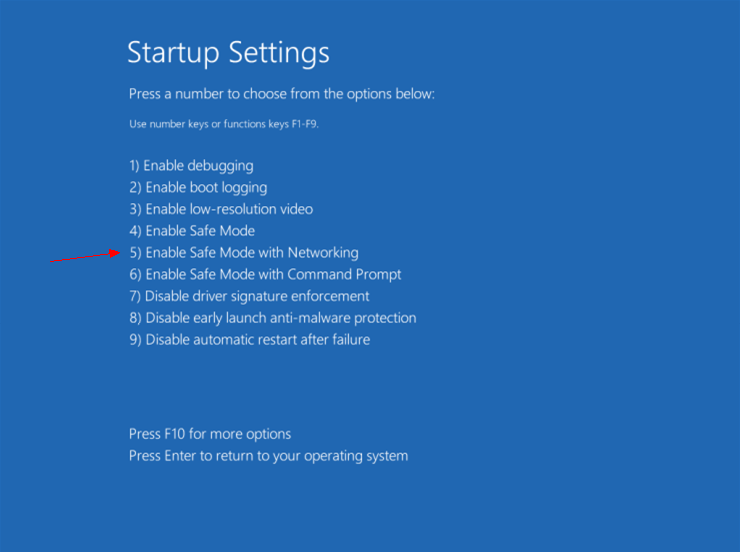 (Note: If you have any trouble during the operation, you can start a live chat with Vilma Online Experts for real-time help to solve your provlem effectively.)

2. Remove all its registry files completely.
To stop all CryptoLocker, press CTRL+ALT+DELETE to open the Windows Task Manager.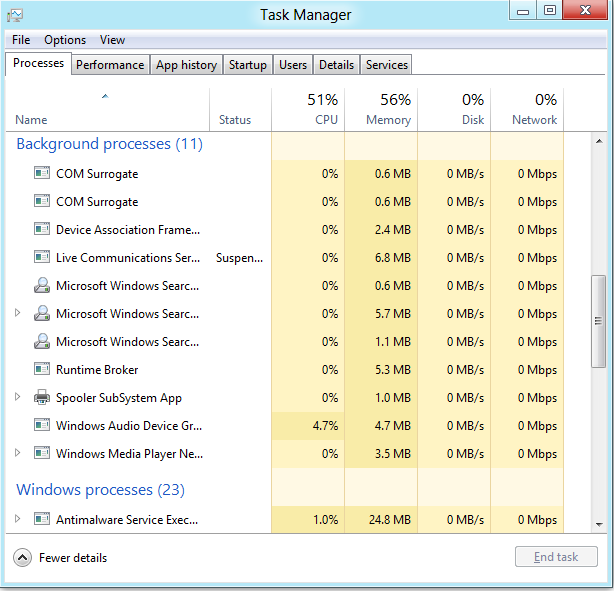 3. Click on the "Processes" tab, search for CryptoLocker, then right-click it and select "End Process" key.
4. Click "Start" button and selecting "Run." Type "regedit" into the box and click "OK."


5. Once the Registry Editor is open, search for the registry key "HKEY_LOCAL_MACHINE\Software\ CryptoLocker." Right-click this registry key and select "Delete."
6. Navigate to directory %PROGRAM_FILES%\ CryptoLocker \ and delete the infected files manually.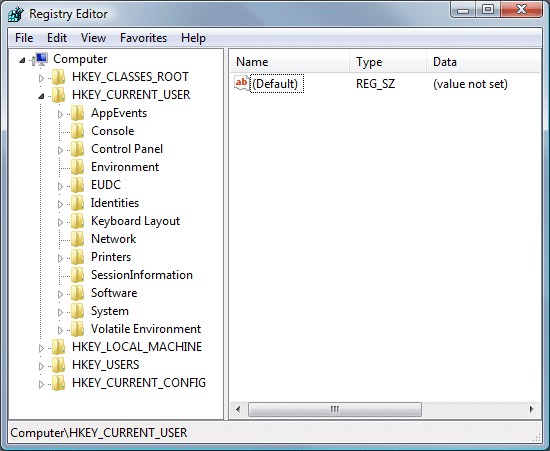 HKEY_CURRENT_USER\Software\Microsoft\Internet Explorer\Download "RunInvalidSignatures" = "1″
HKEY_CURRENT_USER\Software\Microsoft\Windows\CurrentVersion\Internet Settings "ProxyServer" = "http=127.0.0.1″
Tips: Any problems, you are welcome to contact VilmaTech 24/7 Online Experts to help you fix the problems without mistake.

For Mac Users
Different from Windows operating system, the CryptoLocker virus usually appears on Mac as a Safari browser problem. In this case, we can simply remove CryptoLocker virus from Mac by resetting Safari for good.
1.    On the safari, click on Settings icon and then select reset safari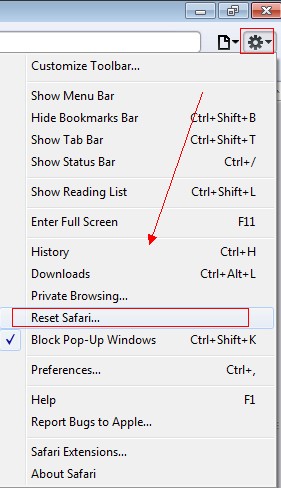 2.    Then, there will open a window shown as below image, click Reset button to reset Safari to default settings.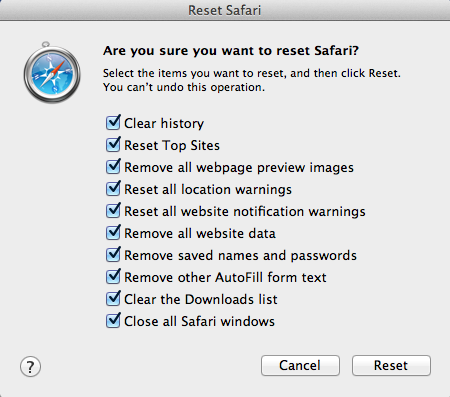 3.     Restart Safari to finish.
However, the CryptoLocker virus may still leave some regsirty files and leftover on your Mac. If so, you will need further operation to clean up the residual files of CryptoLocker virus. You can click here to view and get the real-time to reslove your problem completely.

How to Prevent CryptoLocker Virus
Do a full back up of your system on a regular basis. The best way to clean up an infected file is to replace it with an original non-infected file. Not to mention the grief a current back up will save if a virus takes your system completely down. It's also a good idea to keep more than one set of backup in case the current one is infected before the virus is detected.
Use a firewall to block all incoming connections from the Internet to services that should not be publicly available. By default, PC/Android phone users should deny all incoming connections and only allow services you explicitly want to offer to the outside world.
Always use an anti-virus software program, one with both an on-demand and an on-access scanner. You'll want to look for one that has a fairly complete database of viruses and that is updateable. New viruses are produced daily, so it's important to have software that can detect the latest threat. However, there is not a perfect antivirus program which could resolve all kinds of latest viruses. If so, you may consider the effective manual removal to erase all potential and stubborn threats.
Note: CryptoLocker virus has created a lot of registry entries and files to the system. To completely remove CryptoLocker, you must find out all the malicious things' locations and delete them. But please be aware that manual removal is not an easy job because CryptoLocker encrypts its files using Random names and makes them invisible sometimes. You need to have expert skills dealing with registry editor, program files, dll. files, processes. Otherwise, any mistake occurs could make your situation go from bad to worse. It is highly recommended to contact VilmaTech support online computer and Android system experts for help to remove CryptoLocker safely and quickly.

Other Ransomeware Removal Guides You Might Be Interested In:

How to Remove Den Svenska Polisen IT-Sakerhet Virus
Remove Royal Canadian Mounted Police Virus
Instruction On Removing PCeU Ukash Ransomware