Remove Utorrent.inspsearch.com, Browser Hijacker Removal Guide
When you find your startup page always turns to Utorrent.inspsearch.com and your search engine is changed without your knowledge, your browser must be hijacked by utorrent.inspsearch.com. Utorrent.inspsearch.com has been classified as a partial browser hijacker which is able to modify your default settings of browser. Both target computer operating system of Windows and Mac are likely to be redirected when they try to open IE, Google Chrome or Mozilla Firefox. This browser hijacker should be removed from computer as soon as possible.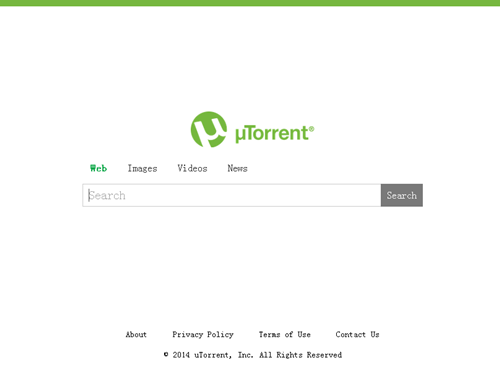 The infiltration way that untorrent.inspsearch.com enters computer is similar to other browser hijackers. In many cases, utorrent.inspsearch.com will not maliciously invade in computers and hijack your browser. However, it doesn't exclude the possibility that it is bundled to download. It means that when you download add-ons, applications from websites providing free download service, you may download the files of untorrent.inspsearch .com. Additionally, it may be normally bundled with uTorrent products like uTorrent bar and uTorrent client. Though the running programs of utorrent.inspsearch.com are downloaded in your computer, it is not easy to hijack browser automatically. In some cases of installation, users can opt to the modification of homepage or not, but users always ignore it and click Next button in most of time. Therefore, it is necessary to pay attention to the installation wizard when you try to install a free program.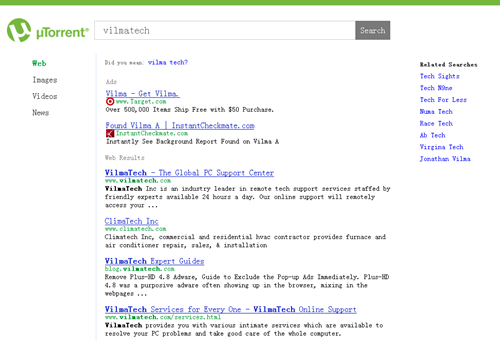 The reason that utorrent.inspsearch.com is supposed to be partially browser hijacker is for the following symptoms it performs. It often displays annoying pops up and commercial ads. Not only so, its will spy on your search history and queries so that it can filter your search result and push some suspicious websites on the top, which is for drawing your attention to click on their but not responsible for if they meet the need of you. The potential risk is that users are probably to infect with malware once they open the doubtful links.
For these reasons, we suggest you to remove utorrent.inspsearch.com, not merely just reset browser settings. If you have any questions about utorrent.inspsearch.com and its removal, please chat with Vilmatech Online Experts.

Manual Removal of Utorrent.inspsearch.com
Step One: Remove Programs from Control Panel
For Windows 7&vista:
1. Open Start menu and go to Control Panel. Choose Uninstall a program under Programs section.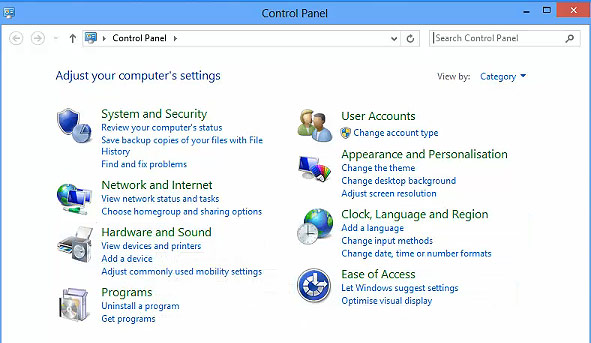 2. In current window, select the suspicious programs bundled with utorrent.inspsearch.com and click Uninstall button.
3. Follow the uninstall wizard till finished.
For Win 8:
1. Press Win+R key to open Run Commend Box. Type "control panel" and press Enter.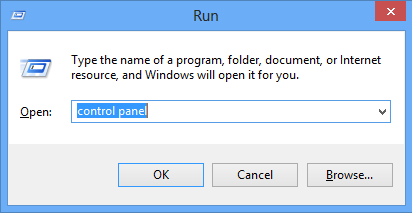 2. When enter Control Panel, choose Uninstall a program.
3. Select the programs related to uttorent.inspsearch.com and uninstall them.
4. Follow the uninstall wizard till finished.
Step Two: Reset Browser Settings
IE:
1. Open Tool menu and choose Manage Add-ons.
2. Click Toolbar and Extensions and select related add-ons. Choose Disable or Remove.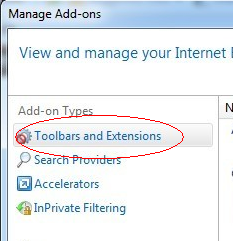 3. Go back to Tool menu again and choose Internet Options.
4. In the current window, choose Advanced tab and hit Reset button.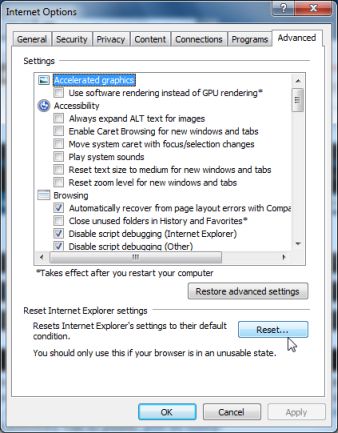 5. In the popping message, hit Reset button again and click OK to finish.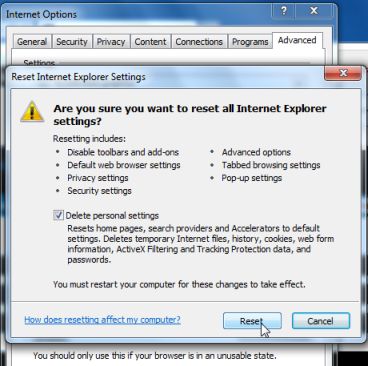 Google Chrome:
1. Click customized menu and choose Tools and then choose Settings.
2. In the current window, choose Extensions. Select related add-ons to utorrent.inspsearch.com and click Bin icon to remove.

3. In the current window, choose Settings. Click on Reset browser settings.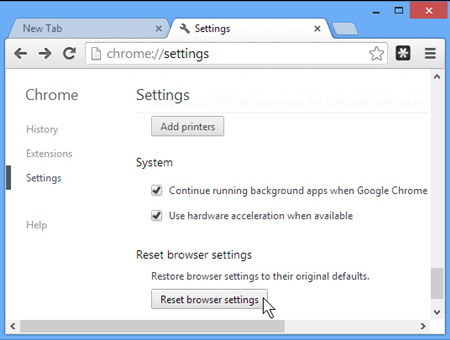 4. Choose Reset in popping message and then check items in next window, then click Reset button again.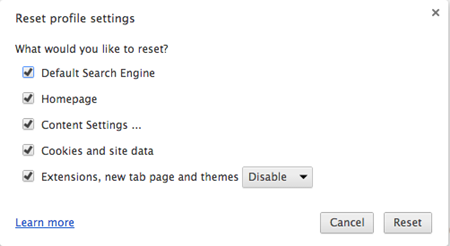 Firefox:
1. Click on Firefox button and choose Add-ons.
2. Choose Extensions section and select unwanted add-ons. Click on Remove button.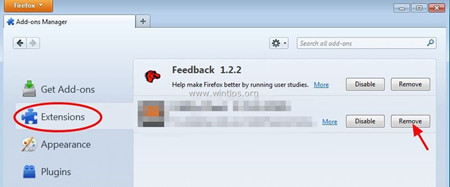 3. Open Firefox menu again, choose Help then select Troubleshooting.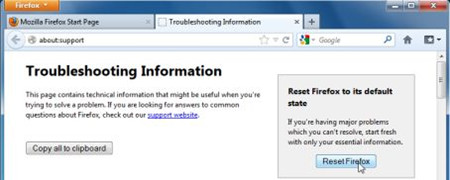 4. Click Reset Firefox button on the right top.
5. In popping message, click Reset Firefox again and wait a while for resetting.
Step Three: Remove Entries from Registry Editor
For Windows 7&vista:
1. Press Window key and R key to open Run Commend Box.
2. Type "regedit" and press Enter.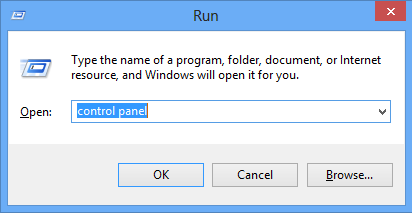 3. In opening window, unfold the entry trees and find out and entries related to utorrent.inspsearch.com.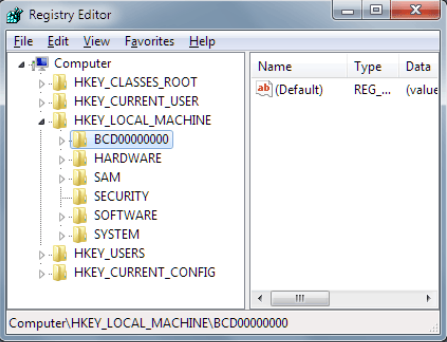 4. Delete all selected registry entries.
For Windows 8:
1. Open Start screen and hit Apps when mouse move at right bottom.
2. Type "regedit" and press Enter.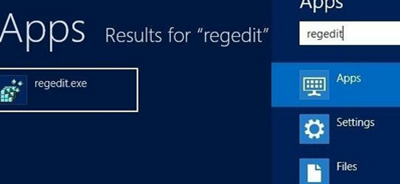 3. In opening window, unfold the entry trees and find out and entries related to utorrent.inspsearch.com.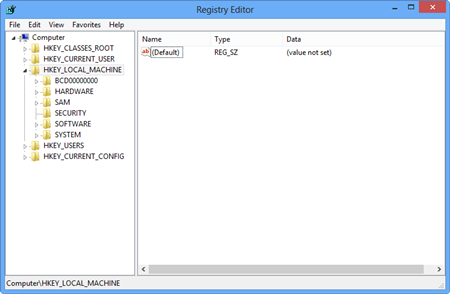 4. Delete all selected registry entries.
Conclusion
Utorrent.inspsearch.com is potential threat to your browser and search activities, so it is not advised to keep it in computer. The best way is using the manual method to remove it as we mentioned above. In terms of computer protection, the browser hijack is one of cyber threats to users that it manages to control your activity and change your browsing habit. Users should pay attention to download files and make a detection to reduce the hidden malware. Even in the install process, users should not take it lightly for it can block many unwanted toolbar, add-ons and applications at that time. A regular detection for your browser is needed to clean redundant applications and improve the connection speed.
Note:
if you need help of utorrent.inspsearch.com removal, you can chat with Vilmatech 24/7 Online Experts immediately.