Remove FBI Child Porn Virus on Android Phone, Removal Tips
FBI Child Porn Virus now widely spreads among the Internet, no matter targeting computer but also smart phone or tablet. It is a type of ransomware, like many others before. They all enter targeted devices illegally without any authorization and permission at all. Then, viruses cause trouble, blocking the screen to limit any setting. At last, they always ask users to pay for some money if users intend to unlock the device. FBI Child Porn Virus, in most cases, sets the pop up message showing in the locking screen, "Your phone has been blocked by safety reasons!". Due to the lack of security vigilance and the increasing number of loopholes online, the mobile phone or tablet are in a high risk to be attacked by FBI Child Porn Virus, especially Android phone. If the phone or tablet is infected by FBI Child Porn Virus or others, the best way to save the device is to remove FBI Child Porn Virus as soon as possible.
Since FBI Child Porn Virus is malicious, it usually gets bundled with a fake app which some innocent users will download in their Android phone or tablet. It has to be mentioned, Android operating system is not so safety, as it is available for people to upload app freely, which is possible to be used to insert malware into those apps. Once the app is installed, FBI Child Porn Virus will be available to be installed at the same time and workable. To start with, it will lock the screen to black. It is so tricky to do so, because frozen the screen is effective to prevent from deleting by existing anti-virus app as users cannot get any settings. With a pop up information showing in that dead screen, most innocent people are frighten to think that if they have some illegal actions before. Actually, people can ignore those fake information and believe that the Android device is infected FBI Child Porn Virus. Therefore, what victims should do is to remove FBI Child Porn Virus on infected phone at once. If there is any trouble in the removal progress, VilmaTech experts are pleased to give professional supports.

Then, inevitably, victims are asked by FBI Child Porn Virus to pay such money which is called as a "fine". It presents a long list of violation, regardless of formal diction and tone, and it is likely to accuse those innocent users of a series of illegal actions, like sending spam email messages to unsolicited email addresses, downloading and sharing copyright files, distributing pornography involving children, and the use of software that is not properly licensed. Of course, this statement is fake and made by hackers. They ask users to pay at a limited timed if people tend to save their devices. In addition, cyber criminals sometimes scare inexperienced users that they get many other files in the phone, which is to keep people to pay lots of money. A large number of people only intend to recover their infected device quickly and they pay the money as request. However, after the payment, there is nothing happened. People just know that they have fallen into the another pitfall of FBI Child Porn Virus.
In case of emergency, Android device users would better know some cyber virus removal instructions.
Step 1. Reboot your Android phone into "safe mode"
Hold the power button until there is a pop-up menu.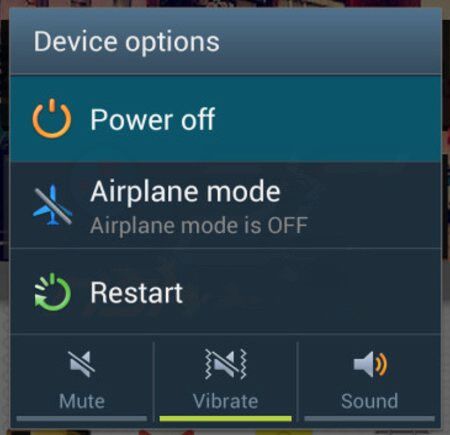 Keep pressing "power off"several seconds until there is a confirmation to ask you if you want your device to reboot into "safe mode".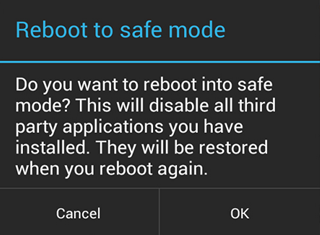 Choose "OK" to continue.
Step 2. Remove FBI Child Porn Virus related application
In the main menu, find "settings", then choose "manage applications".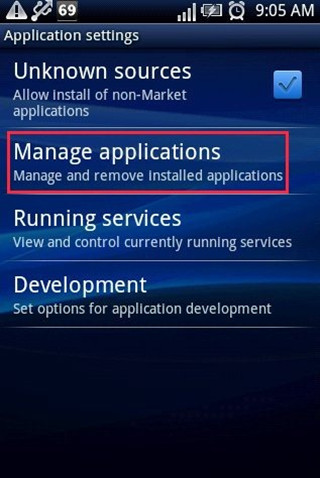 Uninstall the related application.
Step 3. Remove FBI Child Porn Virus related files
Find out files option in the main menu.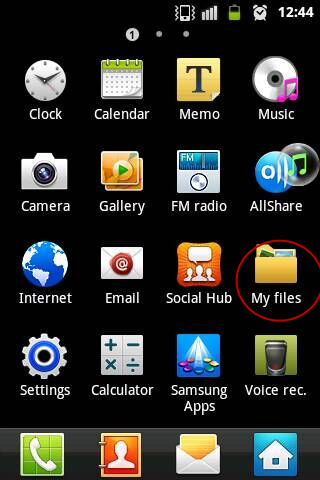 Select all the remaining files in the phone and then delete them.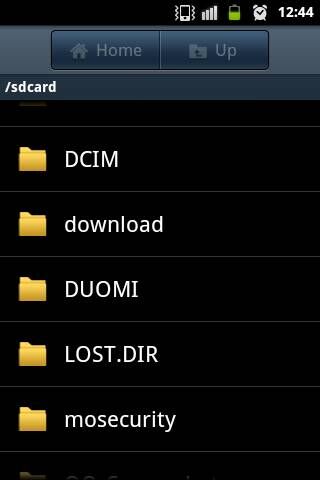 Reboot the phone.
FBI Child Porn Virus is terrible to trouble Android device and users a lot. Unfortunately, it is still in a high risk to be infected by FBI Child Porn Virus today, even though users have not seen child porn video or done other illegal actions. What people should do is to develop a good habit of surfing the Internet in daily life. People should not click any link unknown or get into some strange website to decrease risk. In addition, they should not download app from unknown resource or strange attachment following email. Once the phone is attacked by FBI Child Porn Virus or other viruses, be quick to react and remove it on the device, during the period of locking, the Android phone or tablet are under huge threat of attacking by many other viruses and Trojans. Or if there is any problem, feel free to ask help from VilmaTech professionals.