How to Remove Cyber Crime Unit Scam On Android Phone, Removal Instruction
Cyber Crime Unit Scam, refers to a series of malware that people maybe know them before, such as ICSPA Virus, FBI Virus or many other. They are all pretty scary to cause the Android phone or tablet under a dangerous situation where there is chances to be infected by them accidentally. Taking Cyber Crime Unit Scam as an example, once having it on Android phone or tablet, the device will be frozen. That is to say, the frozen phone will not be operated by users until it is unlocked. In most cases, the blocked Android device will come to a screen which says that device has been blocked by cyber police for security reasons. However, most victims reflect that they just clicked on some link on the website when the phone or tablet got black. In reality, people just clicked some of the links inserted into the cyber virus, like Cyber Crime Unit Scam. What they should do to save their dead Android device it to remove Cyber Crime Unit Scam as soon as possible.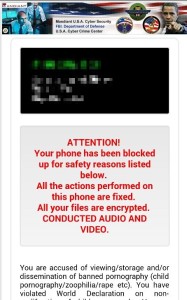 As we all know, Android operating system gets the most users all over the world. So it gradually becomes the target of cyber criminals who always cause troubles online to make profits. Since Android operating system owns loophole which is available for users to upload or download applications freely. Therefore, hackers take advantage of it to attach Cyber Crime Unit Scam to apps. In addition, Cyber Crime Unit Scam is inserted into some ad links on websites. In some cases, virus is found on the attachment on email. Those cases are close to the daily life of the general public, especially happened on Android devices. Cyber Crime Unit Scam can also be called as a malware which is malicious to enter targeted Android device without any authorization and permission. The reason why it locks the device is mainly to prevent from removing by existing anti-virus apps, because users cannot get any settings after Cyber Crime Unit Scam charging the phone. Therefore, at that time, what victims should do is to search the help from expert, VilmaTeach, who is professional to deal with such situation and help people to recover the infected Android phone or tablet.

After infected by Cyber Crime Unit Scam, in the first place, the phone or tablet is locked at once. Here comes to a screen, "Your phone has been blocked by safety reasons!". There are usually many words to trick victims. Regardless of formal diction and tone, it presents a long list of violation. Moreover, it is likely to accuse those innocent users of a series of illegal actions, like sending spam email messages to unsolicited email addresses, downloading and sharing copyright files, distributing pornography involving children, and the use of software that is not properly licensed. Of course, those are made by hackers and they are not real, which is to make innocent victims in addition, there are still pitfalls waiting for Android device users. Why Cyber Crime Unit Scam infect Android device is to defraud money finally. It asks victims to pay such an amount of money, which it calls as fine, if people intend to get the frozen phone back. Under mass state, most people have failed to make out such this lie and they pay the money. Then, there may be nothing changed which is different from what Cyber Crime Unit Scam says. At that time, victims get to realize that they are defrauded and no matter the money or Android phone they cannot get back from cyber criminals.
In case of emergency, people would better know some cyber virus removal instructions. Or searching help from professionals is effective.
Step 1. Reboot your Android phone into "safe mode"
Hold the power button until there is a pop-up menu.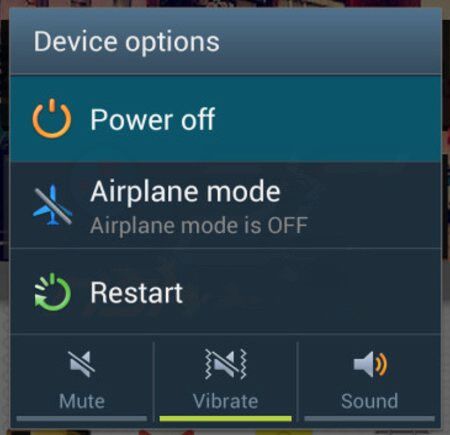 Keep pressing "power off"several seconds until there is a confirmation to ask you if you want your device to reboot into "safe mode".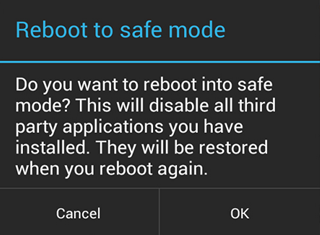 Choose "OK" to continue.
Step 2. Remove Cyber Crime Unit Scam related application
In the main menu, find "settings", then choose "manage applications".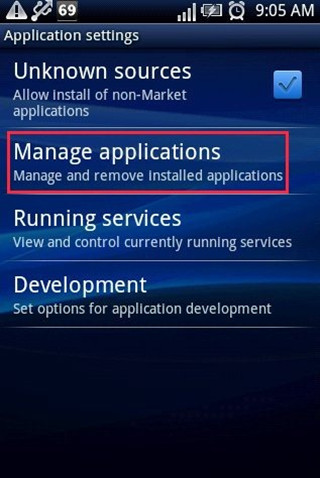 Uninstall the related application.
Step 3. Remove Cyber Crime Unit Scam related files
Find out files option in the main menu.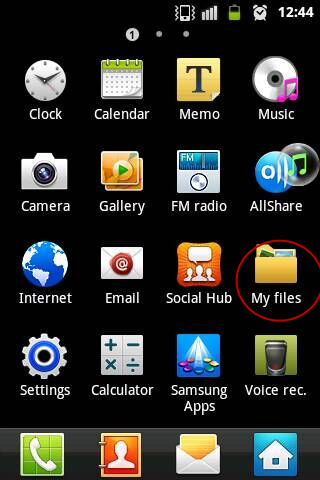 Select all the remaining files in the phone and then delete them.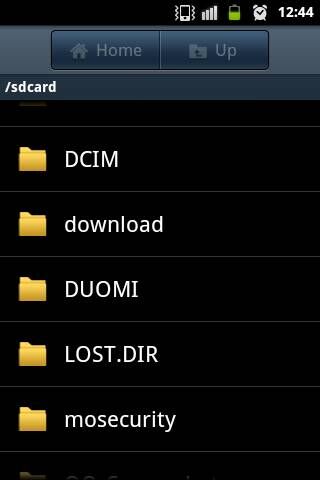 Reboot the phone.
Cyber Crime Unit Scam is seriously horrible to trouble moat Android users through plenty of ways. Since the security issues of Android operating system, it is impossible for Android users to prevent Cyber Crime Unit Scam clearly instead of infection. Most people do not disobey the law and regulation at all but unlucky to be infected. Therefore, it is an alert for people to develop a good habit of surfing the Internet in daily life. There are many risks in Android operating system, like the availability to upload or download applications. People should not click any link unknown or get into some strange website to decrease risk. In addition, they should not download app from unknown resource or strange attachment following email. One has to be mentioned, during the period of locking, the Android phone or tablet are under huge threat of attacking by many other viruses and Trojans. Therefore, learning some easy tips using in the emergency to get first-aid is essential. If ti is so unlucky to be infected, feel free to ask VilmaTeach experts for help.