How to Remove Cyber.Police American National Security Agency Virus Scam From Android
Cyber.Police American National Security Agency Virus is known as a new kind of cyber virus which is in the name of Police to defraud money. Through research, Cyber.Police American National Security Agency Virus always attacks Android phone or tablet from spam email attachments, fake apps on malicious websites, or any legitimate websites that have been compromised. In most cases, it will make up a scam to say that Android users are illegal since they have surfed some adult websites, or "Your phone has been blocked by safety reasons!". It looks pretty real, so few of victims can make out the scam. To be worse, Cyber.Police American scam also blocks the targeted Android devices, which causes users cannot do anything. The reason why so many Android devices are attacked by Cyber.Police American virus is because of the lack of security vigilance and the increasing number of loopholes online. Therefore, cyber criminals take advantage of those security issues, tending to make illegal money from innocent users. If it is unfortunate, it would better to remove Cyber.Police American National Security Agency Virus as soon as possible.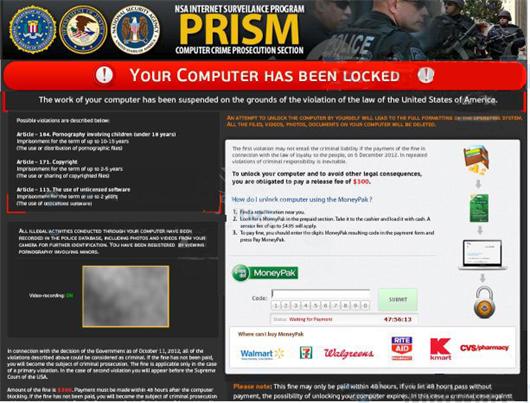 As those hackers are pretty tricky, Cyber.Police American National Security Agency Virus is always distributed through other third party apps. It is inserted into those apps, and installed on targeted Android device without any permission and authorization once that app has been downloaded and installed. At the moment when Cyber.Police American virus successfully install, it starts to work at once, to block that infected Android device. Locking the screen to a dead state is to prevent from deleting by existing anti-virus app. As mentioned before, users can do anything without getting access to settings. They are confused and frightened. Cyber.Police American scam, then, displaying a pop up statement in the blocked screen. As we all know, with formal diction and tone, it accuses victims of some illegal actions. Those are lies made by those illegal designers, which are useless for people to save the infected Android phone. Victims could ask some help from VilmaTech experts, who are professionals to deal with cyber virus like that.

As for Cyber.Police American National Security Agency Virus, what it intends to do is not just to block the Android phone and cause troubles. It tends to defraud users' money through plenty of scams. On the pop up statement, Cyber.Police American scam asks users to pay an amount of money, which it calls as "fine". In addition, it presents a long list of violation, regardless of formal diction and tone, and it is likely to accuse those innocent users of a series of illegal actions, like sending spam email messages to unsolicited email addresses, downloading and sharing copyright files, distributing pornography involving children, and the use of software that is not properly licensed. Of course, many people have not done any of them. However, Cyber.Police American virus claims that payment is the only way to recover the dead device. So some of victims pay it ss requests. But, there is nothing changed. Victims realize that they have fallen into another pitfall of hackers. The most effective way for saving the attacked Android device is to search for technical way to remove the virus, because the phone or tablet is under high risk of infecting by other viruses and Trojans during the blocked period.
There are some easy but effective removal instructions, in case of emergency.
Step 1. Reboot your Android phone into "safe mode"
Hold the power button until there is a pop-up menu.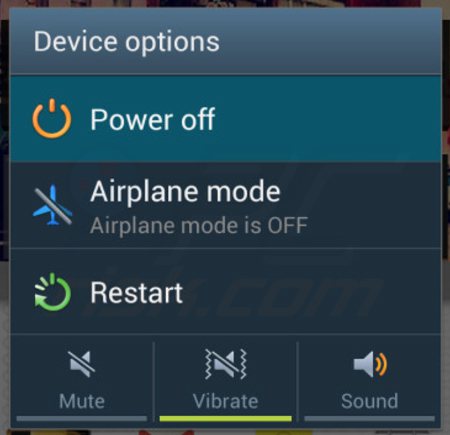 Keep pressing "power off"several seconds until there is a confirmation to ask you if you want your device to reboot into "safe mode".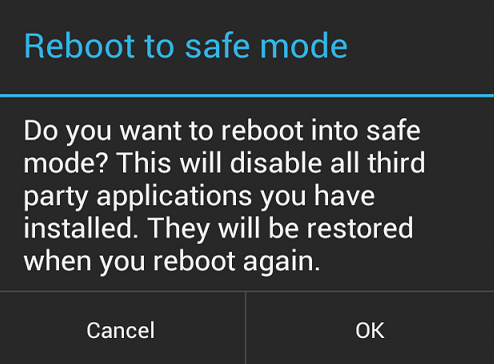 Choose "OK" to continue.
Step 2. Remove Cyber.Police American National Security Agency Virus related application
In the main menu, find "settings", then choose "manage applications".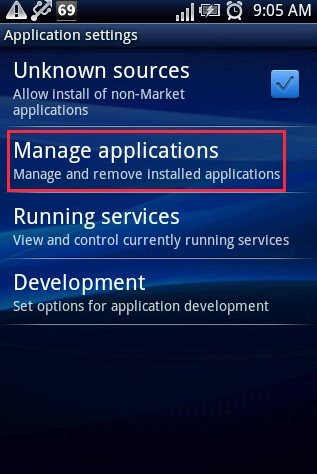 Uninstall the related application.
Step 3. Remove Cyber.Police American National Security Agency Virus related files
Find out files option in the main menu.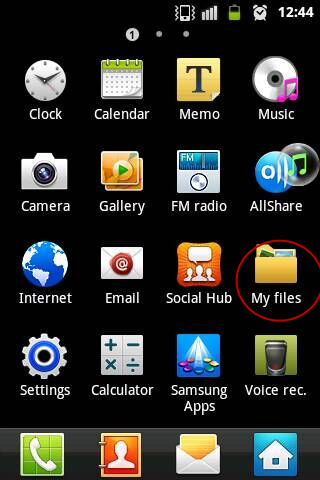 Select all the remaining files in the phone and then delete them.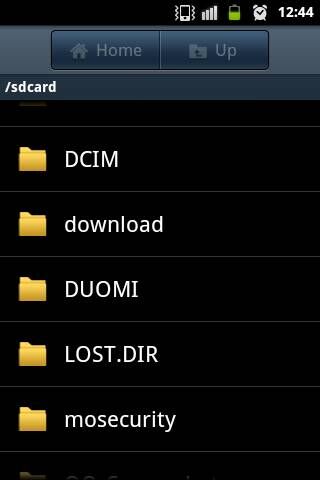 Reboot the phone.
Cyber.Police American National Security Agency Virus, is one of horrible malwares. It is malicious to enter personal phone or tablet illegally, to defraud money, even to steal private information. Unfortunately, those kinds of viruses are almost impossible to keep them out of the Android devices. What users do is to develop good habit of surfing the Internet. For instance, people should not click any link unknown or get into some strange website to decrease risk. They should not download app from unknown resource or strange attachment following email. It is important for them to keep the operating system updating to the newest version, which can be in a better function. In addition, learning some easy tips using in the emergency would be helpful. Or, if there is something wrong, VilmaTech experts can give professional support and feel free to ask them for help.