How to Remove Department of Justice Virus on Android Phone, Easy Tips
Department of Justice Virus, also called DOJ virus, is totally a dangerous virus which is designed by cyber criminals to make some troubles and extort innocent users' money illegally. Now, it does not just attack computer but start to aim at the Android devices, like Android phones and tablets. As Android operating system owning free application auditing standard, it is a huge security loophole for who have illegal mind to seize this opportunity. Android users are in a high risk when they want to download the application from unfamiliar source which may be inserted into DOJ virus. Anyway, regardless of the ways of infection, Android users should know how to remove DOJ virus from the infected device as quickly as they can.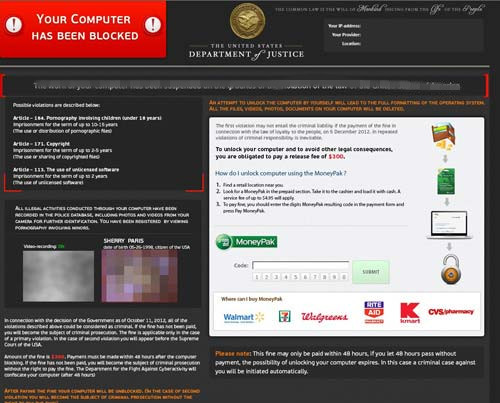 As mentioned above, DOJ virus, firstly, is a lock screen virus. What the initial action it works is to lock users' screen by displaying a warning message. After DOJ virus works, users can not access any setting of the device which is the trick of designers to prevent it from removing by anti-virus application directly. With a locked screen device suddenly, people have no idea what they should do next to confront with DOJ virus in a short time. Users who are at a loss are gradually falling into the trap which is designed by cyber criminals. Once in a mess, those victims intend to follow the wrong direction from criminals without any reflection. Therefore, remember, Android devices users would better search the means to remove DOJ virus than other actions. If there seems be any trouble in the progress of virus removal, VilmaTech experts will be here to help remove DOJ virus on Android devices. Feel free to have a live chat.

DOJ virus is just a lock screen virus? No way. It has a good preparation to make up its scam for grabbing illegal profits. So it can be classified into a defraud virus. Worse still, in many cases, people can not make out its scam and loss money. DOJ virus is so tricky to be in the name of an official organization which many people will be terrified easily at the first sight of seeing it. Then, with formal diction, in the warning message, DOJ virus accuses victims of a list of illegal actions, like: the breach of copyright, the use of unauthorized or prohibited apps and watching child porn videos. In reality, those are the lies from designers to sway the wit mind of infected device users. Last, victims could see a notification with a count down deadline which asks for a fine. It claims that if people can not pay the fine within the deadline, the infected Android device will not be recovered any more. Most people can't keep calm when they see this final notification and pay for it. Unfortunately, the payment, is just another lost, financial lost, which doesn't make any sense of recovering. What is the most advisable action after infected by DOJ virus is find for some technical instructions to remove it instead of paying any money or following the instructions of notification.
Also, DOJ virus is a rogue ware which comes into devices without any authorization. After screen locked, there are many Trojans or other malicious files in the Android devices which may be in a further damage. In the period of locking screen, it is a high risk of users' private information exposure. No matter for recovering or information protection, people should take some actions to remove DOJ virus from Android devices at once. Here is a simple technical removal guide, Android users can try it to remove DOJ virus manually.
Step 1. Reboot your Android phone into "safe mode"
Hold the power button until there is a pop-up menu.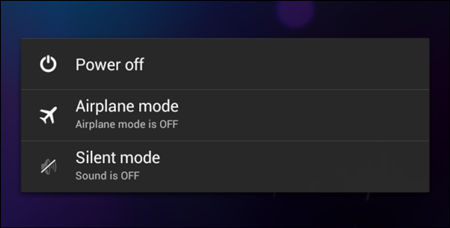 Keep pressing "power off" several seconds until there is a confirmation to ask you if you want your device to reboot into "safe mode".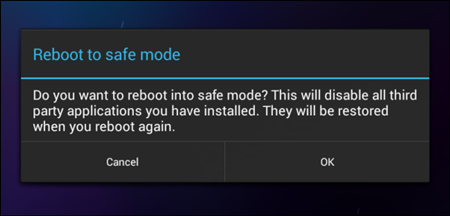 Choose "OK" to continue.
Step 2. Remove DOJ virus related application
In the main menu, find "settings", then choose  "manage applications".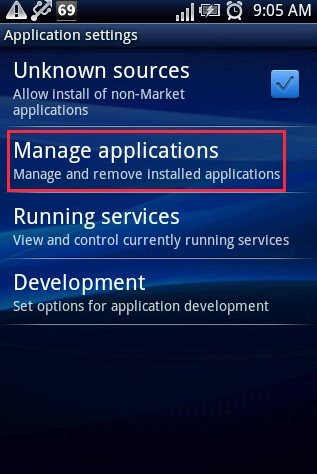 Uninstall the related application.
Step 3. Remove DOJ virus related files
Find out files option in the main menu.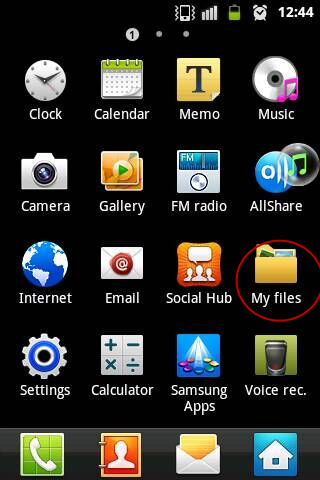 Select all the remaining files in the phone and then delete them.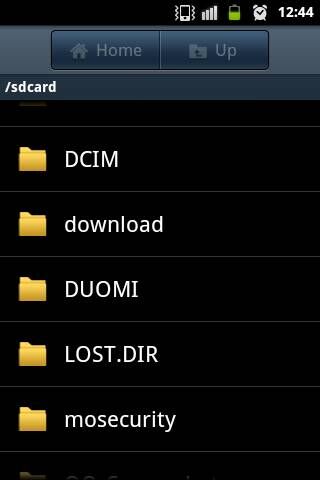 Reboot the phone.
DOJ virus, is not the only one virus to target Android operating system. It is just a general sample. Then, it teaches users a lesson which should be in a high alertness to use smart devices. It is a trend. The Internet and mobile industry is in a highly development, then more and more illegal actions comes along at the same time inevitably. What the general public can do is just to develop good habit to prevent virus attack. Or, sometimes, people can learn a few instructions to recover the devices on the emergency. Don't believe any special step but keep the professional in mind. When come across some troubles, remember VilmaTech experts are here waiting for offering considerate help. Feel free to contact them in a live chat please.