Remove Android/TrojanSlocker.CX Virus from Android Phone
Android/TrojanSlocker.CX virus, is an Android oriented virus which is widely spread in Android phone or tablet. One day, If anybody see a file called android/trojanSlocker.CX on the Android device, it displays a message to alert that I will be prosecuted from the FBI and criminalized if people don' t pay $500 through green dot moneypak within the next 24 hours and it would have address, city, and everything as it said that all files on the infected Android device has been recorded. Most of the people are pretty freaked out because they didn't do anything but have nothing to do with the locking screen. However, according to the fake alert, those Android device owners, only to pay for that $500 fine can they have their Android devices back. In reality, it is easy to see through that it is a series of pitfalls made by cyber criminals. The ultimate target is to earn money illegally from those innocent victims. Once having found that the Android device going wrong with Android/TrojanSlocker.CX virus infection, it is advisable to remove Android/TrojanSlocker.CX virus as soon as possible but not to act any instruction from the virus.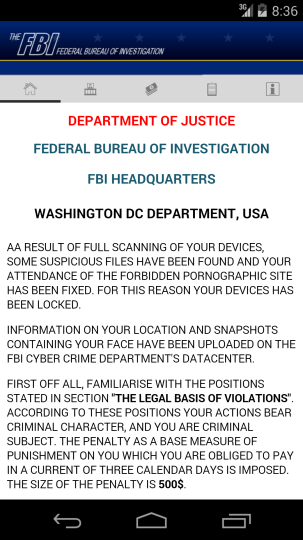 As Android operating system can be called as the most popular smart phone operating system around the world, which also means that the largest number of users base, now it has gradually become the illegal earning tool by more and more hackers. Because of the openness of Android operating system, it is an opportunity for cyber criminal to take advantage of. They make various of Android devices targeted virus, like Android/TrojanSlocker.CX virus, Central Security Service virus, and seek ways to hack those Android innocent users. Usually, they will insert the virus into some applications, when people unknown to download them, and it is sorry to be infected. Android/TrojanSlocker.CX virus, can be classified as a ransomware which is horrible. As mentioned, Android/TrojanSlocker.CX virus takes actions once it enter the Android device, locking the screen. Most of innocent victims fall into a mess at that time. Some of them start to be fearful as the banner "Your phone has been blocked up for safety reason". What's worse, that pop up notice is in the name of some official organization, to accuse Android owner of some illegal actions, like the breach of copyright, the use of unauthorized or prohibited apps and watching child porn videos. Of course, those are lies made by criminals. Therefore, from professionals, it should be take actions quickly to remove Android/TrojanSlocker.CX virus from the infected device. If there is any trouble within removal progress, feel free to ask VilmaTech experts for help.

The reason why Android/TrojanSlocker.CX virus locks the screen first is that it causes Android device user can not access any setting on the infected device which prevents it from removing by existing application. Except screen block, Android/TrojanSlocker.CX virus still have another pitfall waiting for the victims. As mentioned above, to make up the lies to accuse victims of some illegal actions, the ultimate purpose of those criminals is to extort money. It asks victims to pay an amount of money, called fine, if somebody wants to unlock the blocked Android device. In addition, there always is a count-down deadline to press people. Most of innocent victims are worried about the phone so that they choose to pay the fine and look forward to an unlocked phone. Of course, even though owners pay the money, the blocked phone will not be unlocked. At that time, some body just realizes that he meets another financial loss. Meanwhile, when the time the Android device is locked longer and longer, it is under higher and higher risk to be a worse situation. When the screen is locked, there may be many other Trojans and viruses to attack the Android operating system and destroy personal information. In short, the Android devices are under the high risk of information exposure. So, once there is a locked screen, it is advisable to search some professional help from VilmaTech experts.
Here are some technical instructions for people to remove Android/TrojanSlocker.CX virus on infected Android phone manually.
Step 1. Reboot your Android phone into "safe mode"
Hold the power button until there is a pop-up menu.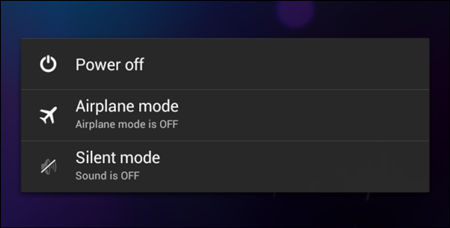 Keep pressing "power off"several seconds until there is a confirmation to ask you if you want your device to reboot into "safe mode".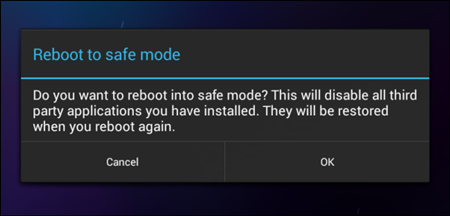 Choose "OK" to continue.
Step 2. Remove Android/TrojanSlocker.CX virus related application
In the main menu, find "settings", then choose "manage applications".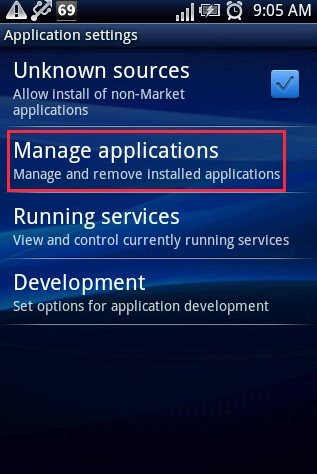 Uninstall the related application.
Step 3. Remove Android/TrojanSlocker.CX virus related files
Find out files option in the main menu.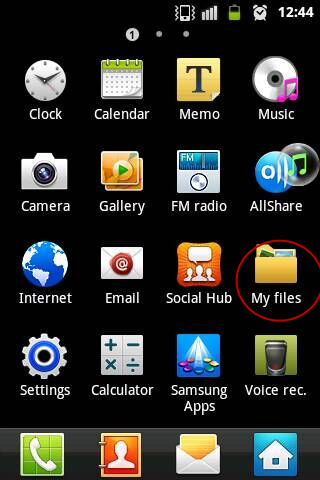 Select all the remaining files in the phone and then delete them.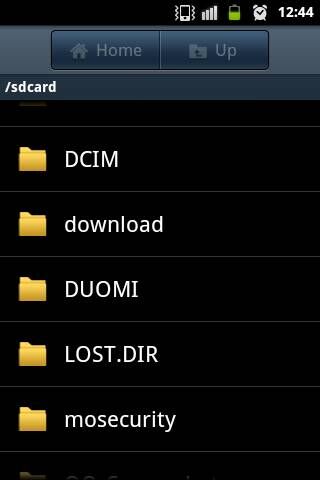 Reboot the phone.
Android/TrojanSlocker.CX virus, a malicious scam virus, will bring a lot of trouble to the victims whose Android devices are infected by it. As large development of the Internet, nowadays, people from all over the world can reach the Internet. One of the reasons is that Android operating system is open related to other operating systems which is available to upload or download applications. It is essential for people to develop a good habit in using smart phone, at the same time, to learn some removal guide in case of emergency. People should not click any link unknown or get into some strange website to decrease risk. In addition, they should not download app from unknown resource or strange attachment following email. That must be the most effective ways to prevent infection. If ti is so unfortunate to be infected, feel free to ask VilmaTeach experts for help. They will try their best to make the infected Android device recovered from Android/TrojanSlocker.CX virus infection.