Remove ACMA Virus on Android Phone, Easy Removal Tips
ACMA Virus, which is the abbreviation of Australian Communications and Media Authority, is new to hack not just PC, but also Android phone and tablet. It has a similar look to AFP virus, because ACMA Virus is the upgrade version of it. Tricky hackers takes full advantage of Android operating system security weakness, and then they attach the virus to some freeware applications, spam email and its attachments, pop-ups and ads, websites and so on. Some people who are not so serious may fall into the pitfall. If somebody clicks unknown links on website, distributes unsafe advertising pop-ups, visits pornographic website or downloads attachment from spam emails, it is in a high risk to be attacked by ACMA Virus. Those cyber criminals intend to make illegal money from people who are not very cautious to browse the Internet with Android devices. Once  ACMA Virus gets the opportunity to get into Android device, it must cause plenty of troubles and make the worst situation. But Android device user should know that if the Android phone or tablet is infected, the best way to save it is to remove ACMA Virus as soon as possible.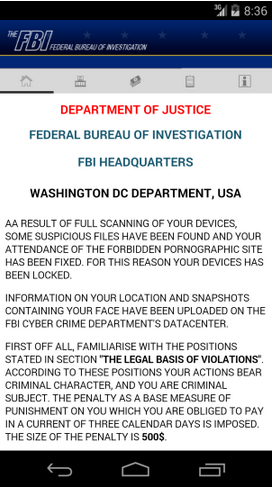 For the reasons why ACMA Virus is called as a dangerous cyber scam, there are mainly two parts. In the first place, it can start to work once at the moment entering into the targeted device. What' s worse, users may not know when it enters because it can be installed on without any authorization and permission. Usually, ACMA Virus will lock the screen at the first step. It is effective to prevent from deleting by existing anti-virus application. At the same time, most of the victims may not understand what it happens and why the screen is blocked suddenly. The dead screen only displays a pop up information which there are words and images with formal diction and tone to make victims believe that it is in the name of some official organization. In that notes, ACMA Virus is likely to accuse those innocent users of a series of illegal actions, like sending spam email messages to unsolicited email addresses, downloading and sharing copyright files, distributing pornography involving children, and the use of software that is not properly licensed. Of course, all of them are made by hackers who are willing to make innocent victims to believe that they have actions disobey the law. One of the most effective measures to confront with it is to remove it clearly and quickly. If there is any question on removal, feel free to search help from our VilmaTech experts.

To lock screen is not the final target of designers. They just want to make profits from victims. Therefore, ACMA Virus must highlight the sentence which asks users to pay for such an amount of fine. In addition, it will display a long list of violation. It is said that people only to pay the money as request, can they recover the locked device. With the deadline time pressure, some of the innocent and inexperienced victims cannot wait but pay for it. However, there is any thing changed on the infected Android device. To push people to believe, they emphasis that it is the only chance for people to save their devices. It usually works to some people, with a counting down deadline. From experts, it is advisable to remove ACMA Virus quickly. At the period of locking, it is very high risky for ACMA Virus to let many other viruses, Trojans get into the Android phone or tablet. To guard more private information and recover the infected device, users should learn how to deal with ACMA Virus urgently.
Step 1. Reboot your Android phone into "safe mode"
Hold the power button until there is a pop-up menu.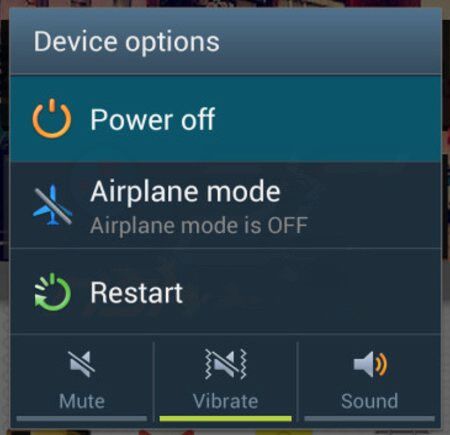 Keep pressing "power off"several seconds until there is a confirmation to ask you if you want your device to reboot into "safe mode".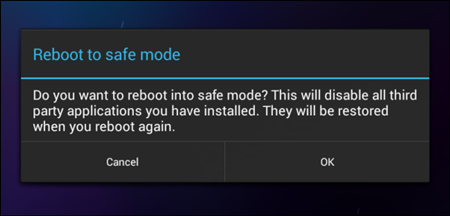 Choose "OK" to continue.
Step 2. Remove ACMA Virus related application
In the main menu, find "settings", then choose "manage applications".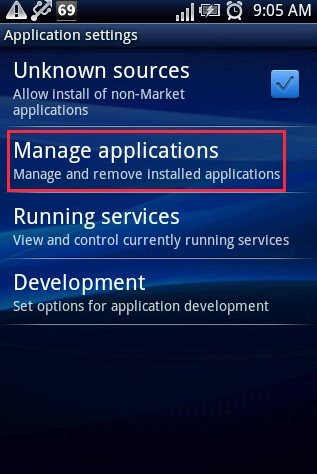 Uninstall the related application.
Step 3. Remove ACMA Virus related files
Find out files option in the main menu.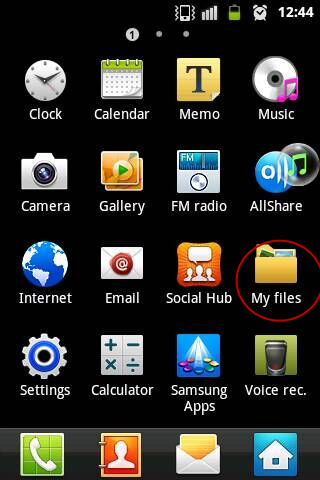 Select all the remaining files in the phone and then delete them.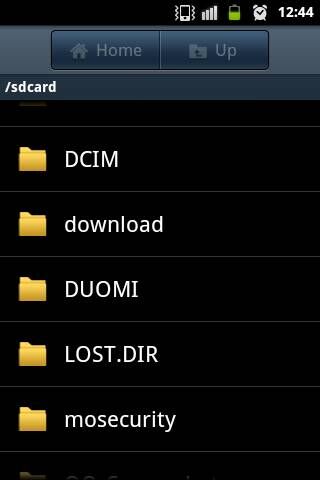 Reboot the phone.
ACMA Virus, in a word, is horrible, not only because it is higher version but it causes many troubles without effective prevention. As Android operating system is highly free which is available for users to upload or download applications, Android device users are in a more dangerous operating situation. It is not mean that there is nothing to do. What should be done in daily life is to develop good habit to surf the Internet and use the phone or other devices. Although Android operating system owns its self-limit, to decrease risk, people should not click any links unknown or get into some strange websites. In addition, they should not download app from unknown resource or strange attachment following email. However, it still be possible to get infected by ACMA Virus unfortunately. Therefore, it is necessary to learn some easy but useful tips in case of some emergencies. If there is any trouble, VilmaTech experts are always here to help to deal with it.