Lockheed Martin Contributes $1.5 Million to New UCF Cyber Innovation Lab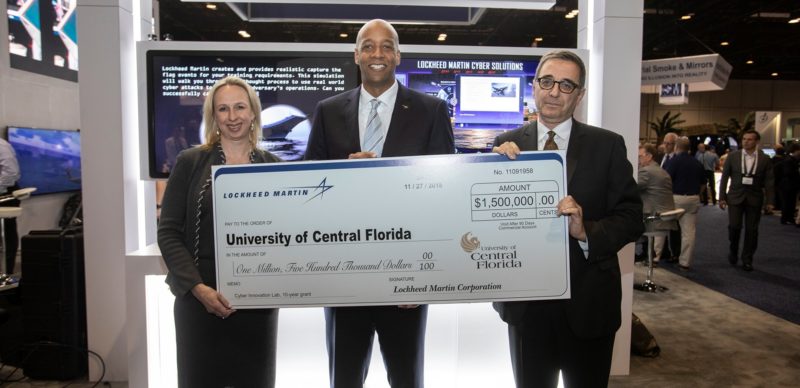 The University of Central Florida (UCF) will develop a new cyber innovation lab for students after receiving a $1.5 million grant from Lockheed Martin to build it. The lab will help meet the growing local and national need for cybersecurity talent.
"This lab will serve as the campus' primary hub for students to develop and expand their information security skills, preparing them to enter this high demand field and take on the cybersecurity threats of the future," said UCF President Dale Whittaker. "We are grateful for Lockheed Martin's longtime partnership and strong commitment to our students'success."
The innovation lab will open its doors in early 2019 to more than 350 students participating in cyber programs at UCF. The 970-foot lab, which will be located in the atrium of UCF's Engineering I building, will serve as a learning hub, classroom, and the practice center for UCF's Cyber Defense Club. A public ribbon cutting ceremony and associated Cyber Security Summit is planned for February 2019.