How to Remove "Windows AntiVirus Booster" Virus, Latest Report
VilmaTech Online Experts top this topic explanation off with detailed steps on how to remove the "Windows AntiVirus Booster" virus and how to protect PCs from such hijacks. Read on, please.
Windows AntiVirus Booster Description
Windows AntiVirus Booster virus is on behalf of a new version for the big rogue family of Windows Advanced Security Center, just the newest update of the Windows AntiVirus Helper rogue security program. This kind of computer infection comes to spread malware threats on the target users' PCs and swindle money from the victims. And the mainly goal for hijackers distributing such malware is in order for profit-making. Till now, quite a few unfortunate online computer users have been suffering from the damage of the Windows AntiVirus Booster virus. Taking this point into consideration, the rogue security virus has to be addressed ASAP to alter from any incredible damage. Refer to the Windows AntiVirus Booster virus' screenshot. Virus similar to the Windows AntiVirus Booster rogueware.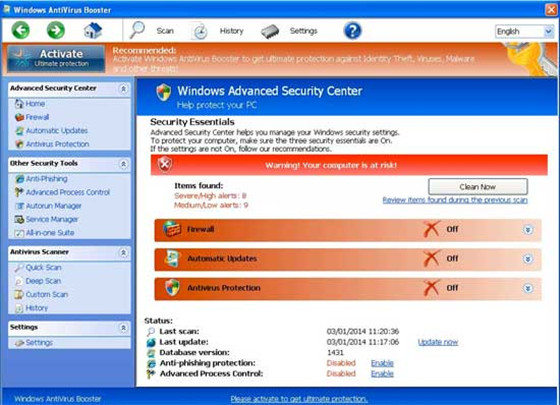 The Windows AntiVirus Booster virus conceals its real identity by disguising as a useful anti-virus program. The virus usually generates a series of bogus frightening warnings readthat user's computer has a lot fatal problems including virus, worms, Trojan virus and more to fraud victims and entice them to participate in fraudulent trading. The malicious Windows AntiVirus Booster virus also is called the rogue anti-malware, is a bogus software that is seemingly to be beneficial from a security perspective, but the truth is not. The Windows AntiVirus Booster virus masquerades as genuine security program, generates erroneous and misleading alerts to frighten target computer users, which aims at scaring victimized users to purchase for a rogue program.
>Windows AntiVirus Booster fake anti-virus program informs victimized users that it can be helpful for detected malware removal. But the precondition needs victimized users follow all recommendations reflected on the Windows AntiVirus Booster page to purchase its full version. In reality, the Windows AntiVirus Booster does the opposite. It not only entices in other malware to users' computer but also steal confidential data located on hard-drives and web browsers. In a word, all information declared by the Windows AntiVirus Booster is fake and non-existent. The hijackers just exploit such malicious trick to fraud money online especially for those inexperienced online computer users. Everybody's computer infected with the Windows AntiVirus Booster virus should remove it without any delay.
Note: If need professional help from the VilmaTech 24/7 Online Experts, you can Live Chat now.

Steps to Remove the Windows AntiVirus Booster Virus
Step 1: Reboot PC in Safe Mode with Networking
For Windows 7, Windows Vista, Windows 8
Remove all external media such as floppy drive, cd, dvd, and USB devices.
Shot down the infectious computer. After that you need reboot it again.
But before Windows launches on, constantly hit F8 key.
Highlight Safe Mode with Networking and Press Enter key.
Reach the Desktop.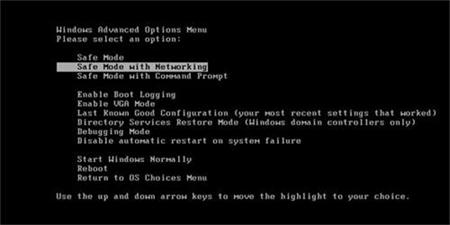 For Windows 8
For Windows 8, reach the desktop and press the Ctrl+ Alt+ Del key.
Reach the Switch User page, type "Shift" key and choose "Shut down" button.
Choose Restart option. Choose Troubleshoot from next page.
Choose 'Advanced Options' and choose Startup setting.
Press F5/5 key to boot into Safe Mode with Networking.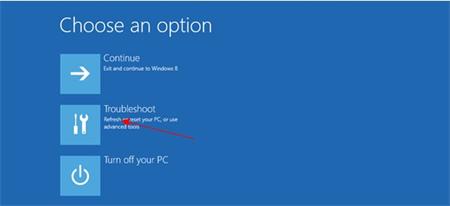 Step 2: End Process
1. Press the Ctrl +Shift + Esc key or Ctrl+ Alt+ Del key together.
2. Reach the Windows Task Manager and locate at Process tab.
3. Scroll down and choose the Windows AntiVirus Booster.
4. Click the End Process button to put in effect.
Step 3: Open Control Panel
Open Control Panel from the Start button.
For Windows 8 user should go to Metro.
And then right click right click anywhere around the applications.
Locate at the All Apps icon and click on it.
Locate at the Applications Menu.
Search Control Panel and open it there.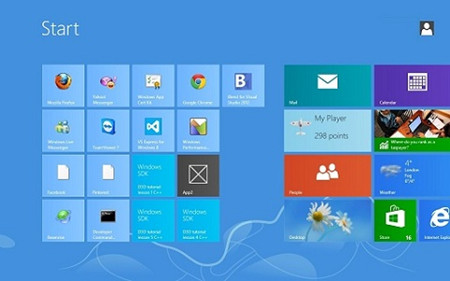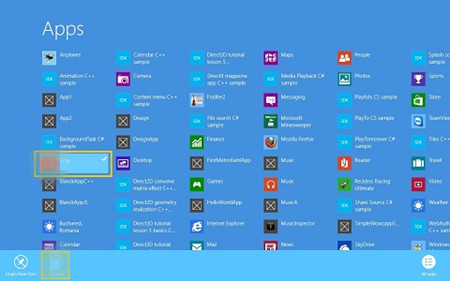 Step 4: Uninstall Windows AntiVirus Booster
1. On the Control Panel Interface, choose Add/Remove option or Uninstall a Program. For Windows XP users, refer to the below screenshot.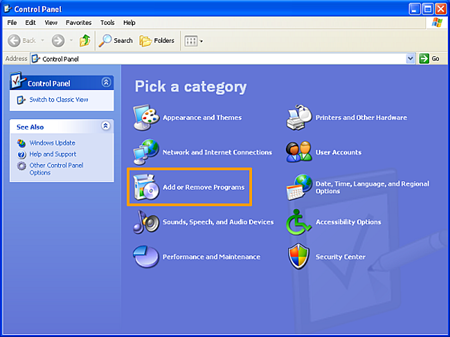 For other Windows versions, click the "Programs and Features" option.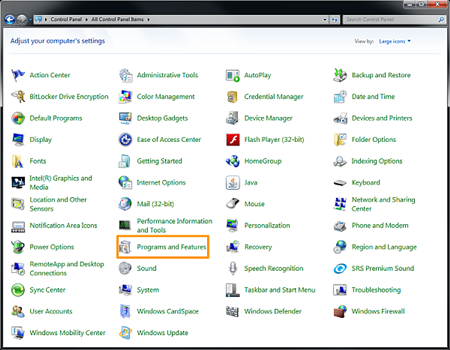 2. Scroll down and locate at the Windows AntiVirus Booster rogue security software.
Click on the target one – Windows AntiVirus Booster virus program. Follow the next pop-up wizard to get the virus uninstalled from Windows.
Step 5: Delete Windows AntiVirus Booster Files

1. Open control panel and click on the Appearance and Personalization link.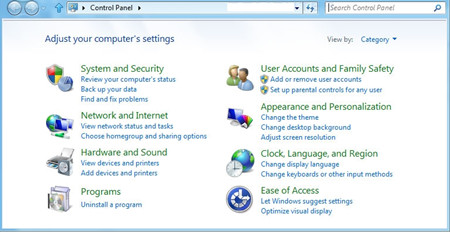 2. Double click on Files and Folder Option. Choose Folder Options category and click on the Show hidden files and folders option.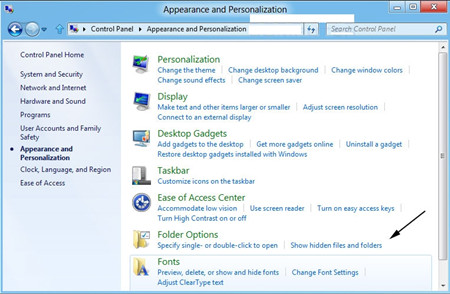 3. Select the "View" tab. Check "Show hidden files, folders and drives." Uncheck "Hide protected operating system files (Recommended). Click Ok.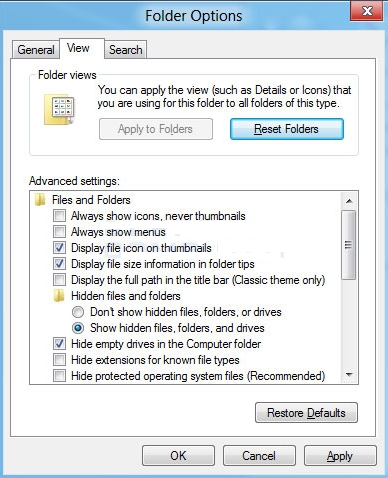 4. Open local drives now. Search and delete all shown files related with the Windows AntiVirus Booster rogue security program.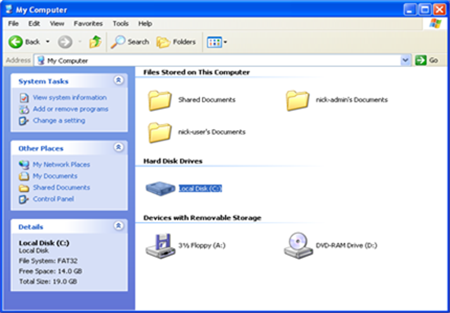 Step 6: Delete Virus Entries
Press Windows + R.
Type regedit in Run box and press Ok.
Reach the Registry Editor.
Now Find Windows AntiVirus Booster virus entries and delete them.
Reboot the Infectious machine in regular mode.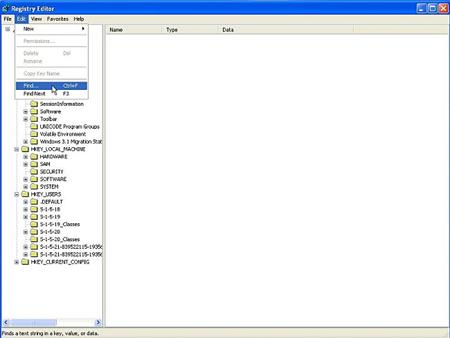 HKEY_CURRENT_USER\Software\Microsoft\Windows\CurrentVersion\Run
MS-SEC = %AppData%\svc-[random].exe
HKEY_LOCAL_MACHINE\software\microsoft\Windows NT\CurrentVersion\Image File Execution Options\MpCmdRun.exe
Debugger = svchost.exe
Windows AntiVirus Booster Blocks Internet Browser, How to Restore
If the Internet browser is blocked, you may try this step.
1. Open the infectious computer and reach the desktop.
2. Reach the Windows AntiVirus Booster virus page and select Settings.


3. Select "All unprotected Startup" and select Windows AntiVirus Booster.
4. Go to the local disk and open the path C:\Users\[YOUR USER NAME]\AppData\Roaming.
5. If you still can detect the he file named at "svc-[random letters].exe", you then need rename it as "fake.exe".


6. Reboot the infectious machine.
How to Protect PC from Windows AntiVirus Booster Virus
Windows AntiVirus Booster rogue security program is malware software that appears to be helpful for potential virus removal. But in fact, the Windows AntiVirus Booster itself is a virus, a kind of fraud tool frequently used by cyber crooks to swindle money online.How to protect your computer from such virus invasion? You may refer to the below information.
1. Regularly backup your data: You can choose an external USB flash drive to always backup your data. So, you can restore the infectious computer in an event of data loss.
2. Be cautious before you click: Refuse to click any anonymous email or spam attachments. If you receive an email from unknown company informing you are involved in illegal online activities, please ignore that emails because it may be an attempt to distribute a virus.
3. Install an anti-virus program: To get an advanced anti-virus program installed on your computer and do a regular scanner is crucial to protect PC in real time.
4. Stay up to date: To secure PC from virus attack, you'd better make sure that all you security programs are not outdated. Make sure automatic updating is turned on.
5. Refuse to pay. If some pop-ups page requires you pay a demanding fine to unlock computer or Internet access, don't pay that. It is probably a virus exploited by hijackers to extort money.
Note: Till now, Still need help to remove the Windows AntiVirus Booster virus, you can live chat with VilmaTech 24/7 Online Experts