How to Remove Central Security Service Virus – NSA Ransmoware (Android Lock Removal)
Central Security Service Virus is a malicious scam virus pretends to be from National Security Agency and Central Security Service in order for scaring and forcing those victimized computer users and  Android phone users into paying. The kind of computer infection is quite malicious and stubborn so that you can't easily get it removed. Once your computer is infected with the Central Security Service virus, you can be totally locked out from Windows or Android  system and you can't bypass the virus locked screen with plenty of fake warnings. By displaying numerous fake warnings purportedly from high –authority enforcement agency, the cybercriminals can have the great possibility of fooling the victimized computer users and acquiring money. Thus, the solitary goal of exploiting the Central Security Service virus  Android  malware to lock your computer is to obtain money. When you see the fake warnings say that you have to pay some random to unlock your computer or Android  system on such scam virus screen as below, don't be treated. You don't need to pay. What first thing you'd better do is to completely remove the Central Security Service virus (Android malware) from your computer.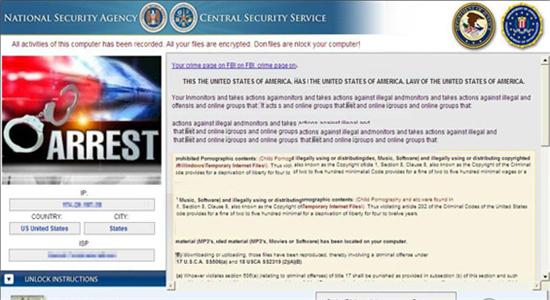 The Central Security Service virus accuses of you having been violating laws of the American of United States of America since you have been associated with child porn sites or other illegal online activities. It demands you have to pay the random fine of $300 in the form of MoneyPak voucher. If you don't pay in the required time, there a criminal case will against you. Many computer users whose computer has been infected with the MoneyPak scam virus are completely scared about this and at nail-biting what to do to resave this. For someone maybe wondering if the virus can be removed and their infectious computer can be unlocked after paying the demanding fine. And suppose it is the only way they can go through with it. But the truth is Central Security Service virus itself is designed by cybercriminals to blackmail money, the infected computer still is locked though you have paid the random. The only way is not to pay the non-existent fine but to remove the Central Security Service virus from the victimized machine.
How the Central Security Service Virus Damages My Infectious Computer
The Central Security Service virus belongs to the sort of the NSA MoneyPak scam viruses. Similar to the NSA Internet Surveillance Program scam virus (Read More), their damages are far beyond our imagination. First, to gain the capability to totally govern the victimized computer for acquiring malicious profits, the Central Security Service virus may constantly exploiting system vulnerability to let the cybercriminals access in so that the infected computer can be entirely compromised. So that the cybercriminals can do anything what they desire. Besides that, the virus is able to encrypt files especially those sensitive files. Once those files are encrypted, you hardly get them back anymore.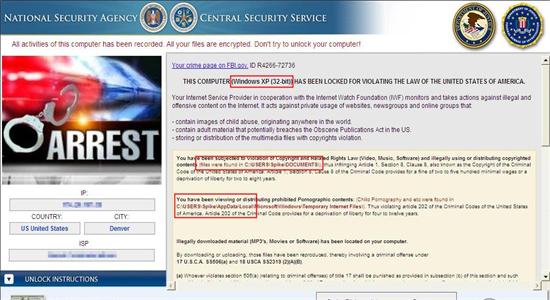 After completely taking over the infectious computer and the cybercriminals have acquired their access to steal what they want, your confidential data must be at high-risk of exposure. It can exploit security vulnerabilities in web browsers and distort your main Internet browser settings by utilizing SEO poisoning technique thereby pushing infected URLs to the top of search engine. Only by tacking the online activities the cybercriminal can collect the confidential information. For example, all cookies, online transaction remembered data and Credit Card data can be theft by those cybercriminals.
Note: To completely remove the Central Security Service virus from the victimized computer, you may Live Chat with VilmaTech 24/7 Online Experts to get awesome help.

How to Remove Central Security Service Virus with One by One Step
Step A
Since the Central Security Service virus has locked you out from Windows Operating System you need bring the victimized infectious computer to the safe mode with networking to active some programs disabled by the Central Security Service virus.
For Windows 7, Windows XP, Windows Vista
1. Totally shut down the infected computer. Find out F8 key on the keyboard from the infectious computer's keyboard. If the keyboard doesn't work, you may plug in an external wired one to have a try again.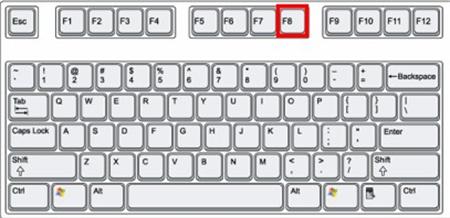 2. Press Power button to boot up the infected computer, but before Windows launches (after skipping the first interface), you have to hit F8 key to reveal out Windows Advanced Options.
3. As you can see the page that it says safe mode, safe mode with networking, safe mode with command prompt, etc. Highlight safe mode with networking by pressing Up-Down keys and hit Enter key. Wait for a moment, Windows is loading files to the desktop.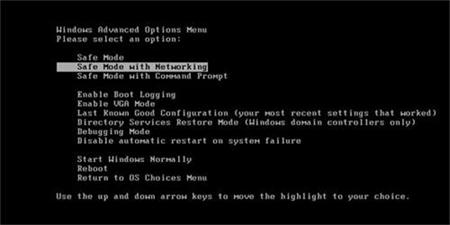 For Window 8 Users
1. Start and login the infected computer until the virus screen shows on.
2. Press the Ctrl+ Alt+ Del key, it will bring you to the Switch User interface.
3. Tap the "Shift" key on the keyboard by your left hand, click on "Shut down" button. Click on Restart option. In the 'Choose an Option' screen, you need select "Troubleshoot."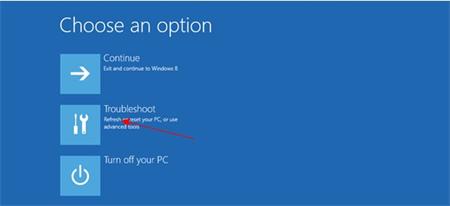 4. Click on 'Advanced Options', and in the following window you need choose "Startup setting."
5. Choose "restart." Press F5/5 key to highlight Safe Mode with networking option, hit enter key.
Step B
End the Central Security Service virus process. Press Ctrl+ Esc+ Shift (Windows7/vista) or Ctrl+ Alt+ Del (Windows XP/ Windows 8) to open Windows Task Manager. Scroll down and locate at random virus file and click on it. You last need click the End Process button.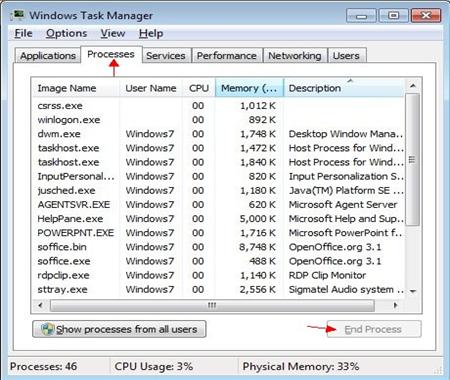 Step C
Delete Central Security Service virus files from Local disk. But you need show hidden files first.
1. Click on Start button. Click "Control Panel." And click on Appearance and Personalization.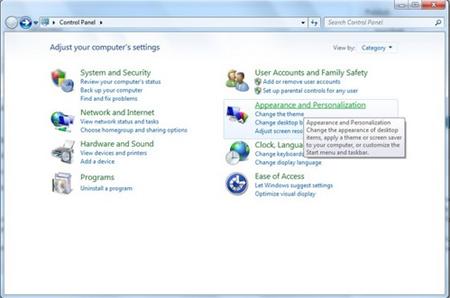 2. Double click on Files and Folder Option.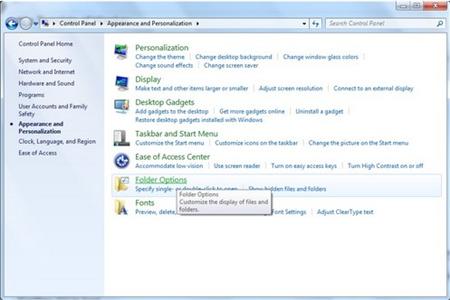 3. Select View tab. Check "Show hidden files, folders and drives." Uncheck "Hide protected operating system files (Recommended). Then click ok to finish the changes.
Step C
Open Local disk, and remove Central Security Service virus files refer to below files. You can click on Start Button and click My Computer or Computer. You then open there.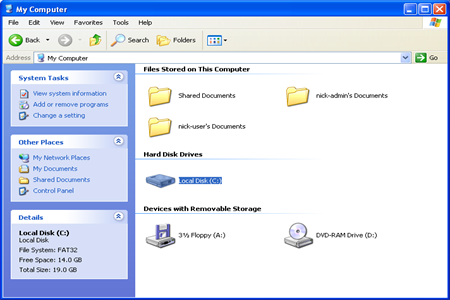 %Program Files%\ Cyber Command of California Virus
%AppData%\Protector-[rnd].exe
%AppData%\Inspector-[rnd].exe
Step D
Delete the Central Security Service scam virus registry entries.
1. Press Windows+ R key to reveal out Run box. Type regedit in Run window and click Ok.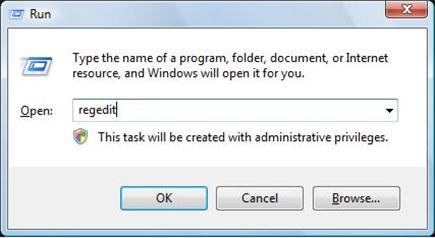 2. In the Registry Editor window, you need navigate to the below path. You then need to find out "Shell" and right click on it. Click on Modify.
3. The default value data is Explorer.exe If you see something else written in this window, remove it and type in Explorer.exe.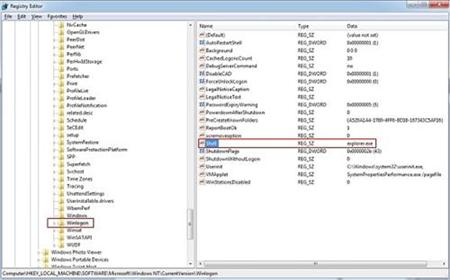 HKEY_LOCAL_MACHINE\SOFTWARE\Microsoft\Windows NT\CurrentVersion\Winlogon\
4.Besides that, you still need delete Central Security Service virus registry entries, you can refer to the below registry entries.
HKEY_CURRENT_USER\SOFTWARE\Microsoft\Windows\CurrentVersion\Run\[random].exe
HKEY_LOCAL_MACHINE\SOFTWARE\ Central Security Service virus
HKEY_CURRENT_USER \Software\Microsoft\Windows\CurrentVersion\Policies\System 'DisableRegistryTools' = 0
HKEY_LOCAL_MACHINE \SOFTWARE\Microsoft\Windows\CurrentVersion\policies\system 'EnableLUA' = 0
Step E
You need reboot the infectious computer with regular mode to active the virus removal.
Note: Still have troubles with completely removing the Central Security Service virus files and registry entries from the infectious computer, you may Live Chat with VilmaTech 24/7 Online Experts to get further help.

Remove Central Security Service Virus with System Restore
For Window 8
1. To restore from a restore point you will first have to navigate to the Systems Protection tab by typing "System Restore" in the Windows 8 Search bar.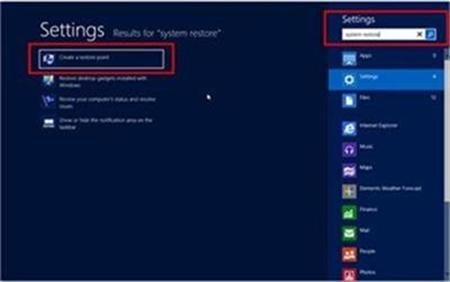 2. Open up the control panel and select "System and Security."
3. Then select "Advanced System Settings."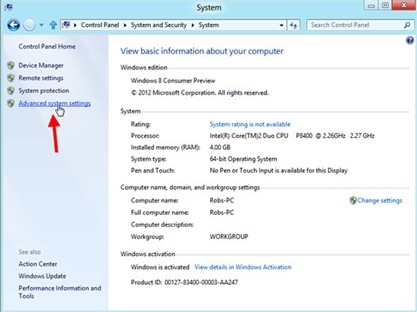 4. In the next window, click on the "System Protection Tab."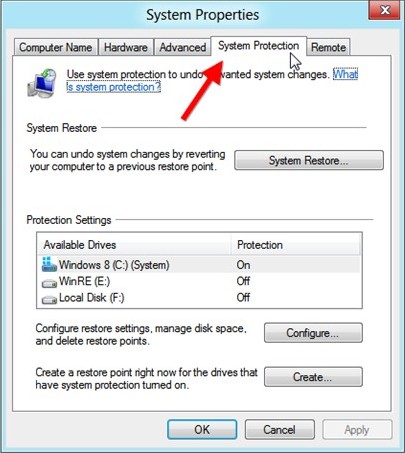 5. In the same window, click on System Restore button.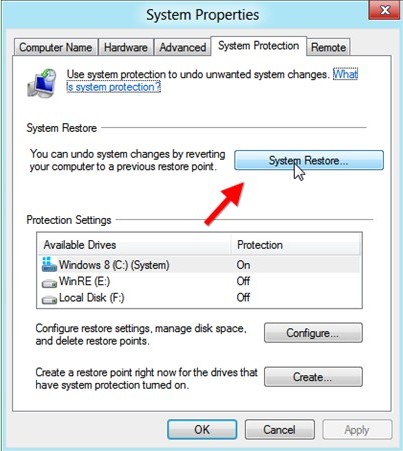 6. Next it will show you System Restore Wizard. Click on "Next" to continue.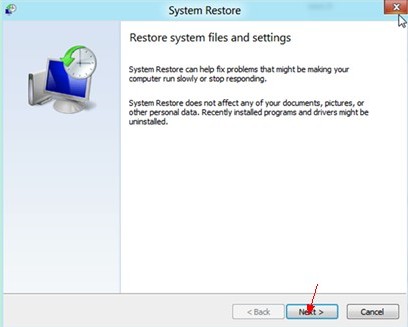 7. In the next window you will be asked that which restore point you would like to take, click on it and click Next button again. Later after that you'll find the following window asking you to confirm your choice. You have to click on Finish button and Windows will automatically complete the restore for you.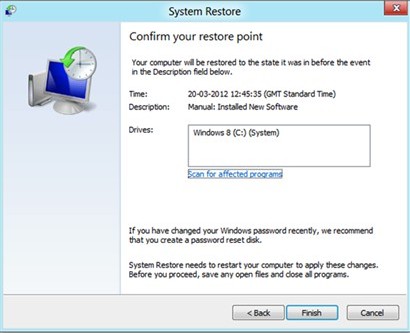 8. Restart the infected computer to effect Central Security Service virus removal.
Windows 7/Windows Vista/ Windows XP
You can click on the Start button and click on All programs/ Programs. You then click on the Accessories and System Toll. Select System Restore there. In the System Restore window where prompt you that restore your computer to the state it was in before the selected event. And the page will show you with a list of restore points, select on a restore point created just before the date the Central Security Service virus locked your computer. And then click on Next button to proceed to the restore process. Wait for a minute and you need to restart your computer as the demanding of the pop-up wizard once the System Restore has been completed. It is similar to the wizard mentioned above just a few of clicks and you can be through.
Conclusion
Central Security Service virus also is called National Security Agency Central Security Service virus Android  lock. The cybercriminals design the virus screen with the similar logo of enforcement agency so that warning message can look like more authority and it can achieve cheating those unsuspected victims into paying. Many unwary computer users may have been treated by this scam virus and lost money. After read this post you should have a clear view of Central Security Service Android virus is a malicious kind of computer infection globally distributed and has infected large numbers of Windows computers all over the world. It can easily spread from one computer to another through network drive infections, malicious downloads and executable code attack. Furthermore, it can be capable of infecting all versions of Windows Operating System and even more the Mac OS X and Android  system. Final note you have to pay is you should remove the Central Security Service virus Android  malwarefrom the infectious computer quickly to in case of further damages. To remove the Central Security Service virus completely, if you have any troubles you can Live Chat with VilmaTech Online Experts.