How to Access Wall Street Journal in China in 2020?
Is Wall Street Journal still working in China? If not, how do i access Wall Street Journal when i am in mainland China? Is there an effective way for us to get it worked?
Can't Access Wall street Journal in China?
When we think of China, the first thing that comes to our mind is The Great Wall of China, which is visible from as far as the moon. Known as the country with the largest population, China is also well known for its technological advancements it has made over the years. Be it handheld mobile industry or wearable technology China is the leader of the world in terms of active cell phone users and also in terms of trading power. According to a 2012 survey, its total international trade value was US$3.87 trillion.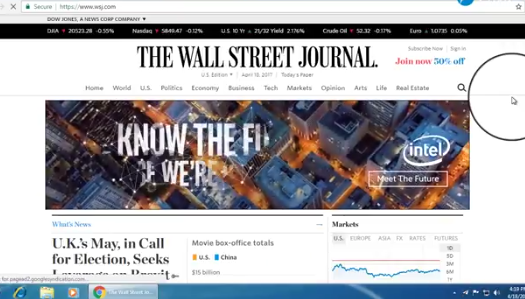 However, today I will tell you a few things about another "Great Thing" which China is rapidly becoming famous for the Great Firewall of China. It was just a firewall like any other until in 1997 when a renowned magazine came up with the term "The Great Firewall of China." Since then the term has been used widely by foreign as well as Chinese media. It's a part of censorship and surveillance project wherein a firewall blocks access to foreign social networking websites, the popular video streaming websites and all the services offered by some well know foreign search engines. The Chinese government has its own in-house search engines, video streaming portals and social media platforms which it aims to popularize inside Mainland China and urges its people to use them. Foreign companies plying their trade in the country are also mandated to cooperate with its Great Firewall efforts.
Included in this list of around 3000 blocked websites, the renowned 40 Pulitzer Prize winning news journal The Wall Street Journal is also blocked from being accessed from within China. The Wall Street Journal is a business focused news journal, published in the English language through broadsheet and online mediums. Starting from its inception on July 8th, 1889 by Charles Dow, Edward Jones, and Charles Bergstresser, The Wall Street Journal has become the largest news daily by circulation in the US today. As of 2013, 2.4 million copies of the journal (out of which 900,000 are digital subscribers), are circulated daily. It launched a worldwide expansion of its website to include major foreign languages in the year 2007. It also has a monthly luxury lifestyle magazine division called WSJ which it launched in 2014. Since The Wall Street Journal is blocked from being accessed in China, people traveling to China from different parts of the world face great difficulty in accessing this website.
Arguably the best way to access any blocked or censored website from anywhere in the world, VPNs, have come as a boon for people seeking anonymity and to bypass almost any firewalls designed to keep internet users away from any particular type of content available on the internet. So today I am going to tell you some paid as well as free VPN service providers through which you will be able to access The Wall Street Journal website and the services offered by them when you are in China.
Virtual Private Networks (VPNs)
Simply put, a VPN is a service which assigns your device an IP (Internet Protocol) address of a location outside the censored zone. It hides your original location, so the firewall does not recognize your device as being used inside of its censored zone. So they can't stop the connection. Different VPN service providers offer different facilities such as some are high-speed peer to peer download ready while some are optimized for basic browsing only. But the basic function remains the same. There are free as well as paid VPN services available which are optimized for laptops as well as mobile devices.
Paid VPN Services Allowed in China
• Express VPN – They are a fast and reliable VPN provider. They provide full support to help you set it up at a nominal cost. You also get a 30 days money back guarantee.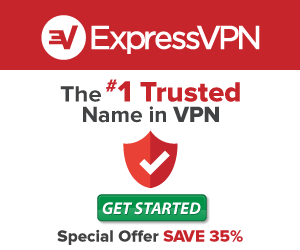 • Vypr VPN – A highly rated extra secured VPN which encrypts your data to let it bypass firewalls and has a firewall called NAT firewall of its own to give you that extra edge you need. You can choose from 70+ locations.
• Nord VPN – A new VPN service provider with a great balance between streaming and privacy and have the option to let you choose your desired location from 60+ countries.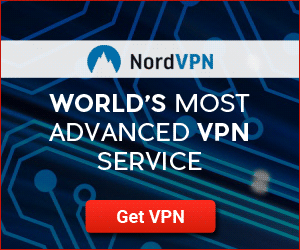 • IP Vanish – The best feature they offer is that they have their own servers and they do not take the help of any 3rd party servers. Ideal for privacy and gives you the liberty to choose from 50+ locations.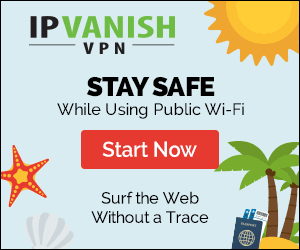 Free VPN Services Allowed in China
• Opera Browser – The only desktop browser in the world which has an embedded VPN service and can be turned on or off when you wish. You get the option to choose your location, and the browser is unnaturally fast along with the VPN service they offer.
• Orbot – This is a mobile application which you need to install on your cell phone. Once started and ready, you can change your location at the touch of your finger. A very pleasant user interface and fast as well. You can actually force all your applications to use Orbot while they use the internet. So total privacy is an absolute guarantee. The desktop counterpart for Orbot is TOR. It uses military-grade encryption to give you some much-needed privacy.
• Hola VPN – When it's for the mobile platform, Hola is what you may choose. Most used mobile VPN which gives full functionality despite being free; sometimes it will make you wonder why it isn't available for desktops.
• Hotspot Shield – It's a fairly popular VPN service. Free Version has limited functionality but still worth a shot. You will have limited option in choosing your location, optimized for desktops, laptops as well as mobile devices.
Video Guide Shows You How to Access Wall Street Journal in China
Top 5 Best VPN Services In The World
| VPN Provider | Servers | Country | # of Connections | Price(USD) | Website |
| --- | --- | --- | --- | --- | --- |
| | 3000+ VPN servers in 94 countries. | British Virgin Islands | 5 Connections | $6.67/Month (Save 49%) | 1 View Deals |
| | 5450+ servers in 62+ countries. | Panama | 6 Connections | $3.49/Month (Save 70%) | 2 View Deals |
| | 200+ servers in 70 countries. | Bulgaria | 6 Connections | $4.18/Month (Save 50%) | 3 View Deals |
| | Premium VPN-servers in 23 countries. | Switzerland | Unlimited | €8.95/Month (Save 31%) | 4 View Deals |
| | 1,300+ VPN servers in 75+ countries. | USA | 10 Connections | $6.49/Month (Save 46%) | 5 View Deals |
There you have it, a guide to help you access The Wall Street Journal when you are in China. Just subscribe to any of the paid services or use one of the free ones and you are ready. Using a VPN is very easy. You just need to remember to set it up before you enter China, as the Chinese Government is well aware of such services and do their part in trying to stop people from using them. ExpressVPN is most popular with high ratings that still work in China.


Warm prompt: If you still don't know which VPN service is the best for you, you're recommended to live chat with an online VPN expert for help!