How to Access Netflix in China in 2020?
Can i watch Netflix in China? If not, how can i watch my Netflix in China? If you go to China, you will find that many popular apps and websites are blocked in this country, including Facebook, Google, Youtube, Instagram, Whatsapp and others. China chooses to maintain distance from these sites due to the security issues of their citizens. The government built a 'Great Firewall of China' which restricts users from visiting foreign websites in China. It is no surprise that Netflix is not available in China, but the case of Netflix is a bit different. The main reason for not being able to watch Netflix in China is that Netflix has not opened its service to China yet. So, is it still possible to watch Netflix in China? Yes, and all you need is a VPN service. Check out the best VPNs for Netflix in China below.
What is Netflix?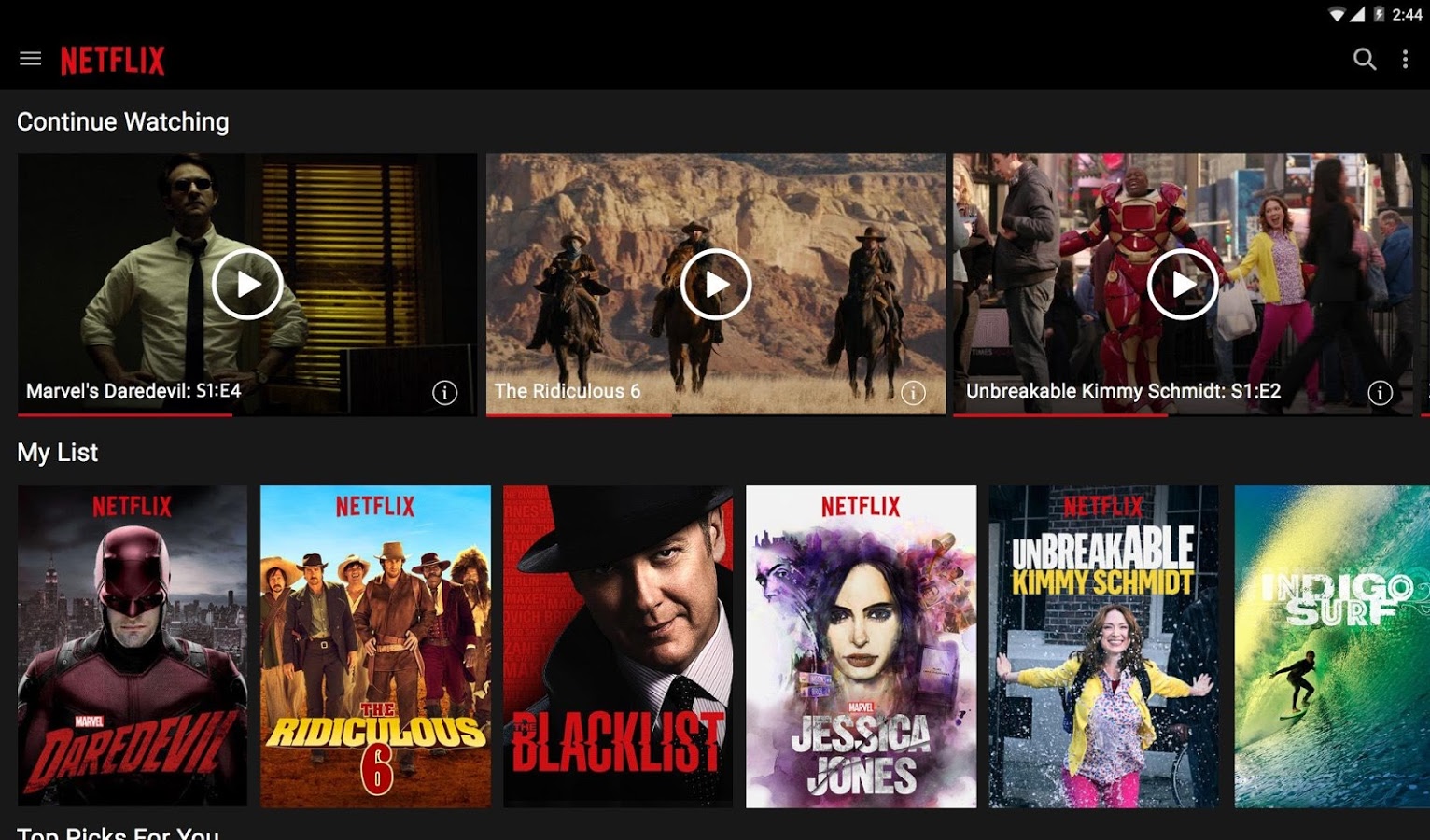 Netflix is the most popular streaming service that gives you great sources to watch different varieties of shows, movies and documentaries, etc on thousands of internet-connected devices. With Netflix, you can enjoy unlimited viewing of video content without having to watch a single commercial. Netflix provides you with the benefit of watching anything, anytime and anywhere. The picture quality of the shows or content is really good. Different choices from different genres are available, and one can pick up from that and enjoy them in full HD. It provides individualized packages where one can see programs of their own choice. As they always update the content, so there is always something new for you to watch. You can also download the Netflix app on your mobile device and watch programs anywhere.
Currently Netflix is available to viewers in many countries and locations, including North America, South America, New Zealand, Australia and a number of countries in Europe. But, China is not in the list. Netflix has not opened its service to China yet. Therefore, if you need to access Netflix in China, you should get a VPN first.
Why Can't You Access Netflix in China?
China had started blocking a lot of sites for a long time. The sites which you can't access from China are Google, Facebook, YouTube, Twitter, etc. But Netflix is not actually banned in China. As Netflix service is not available for China yet, you can't watch Netflix sitting in China. A technology named geo-blocking which tracks your geographical information is used by Netflix to restrict the countries where Netflix is not available as it can detect the place of the user and their IP address. But recent reports shows that near about 22 million users of Netflix is from China. So the question arises how these people are using Netflix? The answer is VPN.
Suggestion: If you don't know how to access Netflix in China, you're welcome to contact Our online technical team by clicking Start Live button bellow:

What is a VPN?
The term VPN or Virtual Private Network is popular nowadays. It is used in many corporate sectors who deal with private networks, and it adds some extra security to the important data of the company. It can connect to a network which is restricted by a firewall. It hides the IP address of the user and replaces it with other IP address and hides the location on the map. It uses the Wide Area Network and helps you to access to a wide range of sites. When you use one your computer has an encrypted connection to a VPN provider. Your internet traffic flows through this connection which means no one locally (your internet service provider for example) can monitor that traffic. To get a VPN you must sign up for a provider. They will provide the necessary software and instructions.
The benefits of a VPN include:
* The ability to bypass geo-blocks and browse the web as if you were anywhere in the world.
* Privacy protection online. Connect to anonymous server and browse with an anonymous IP to prevent online tracking by ISPs, government agencies, and website owners.
* Secure browsing through an encrypted connection.
* Money savings. Bypass online price discrimination to save on flights, rental cars, etc.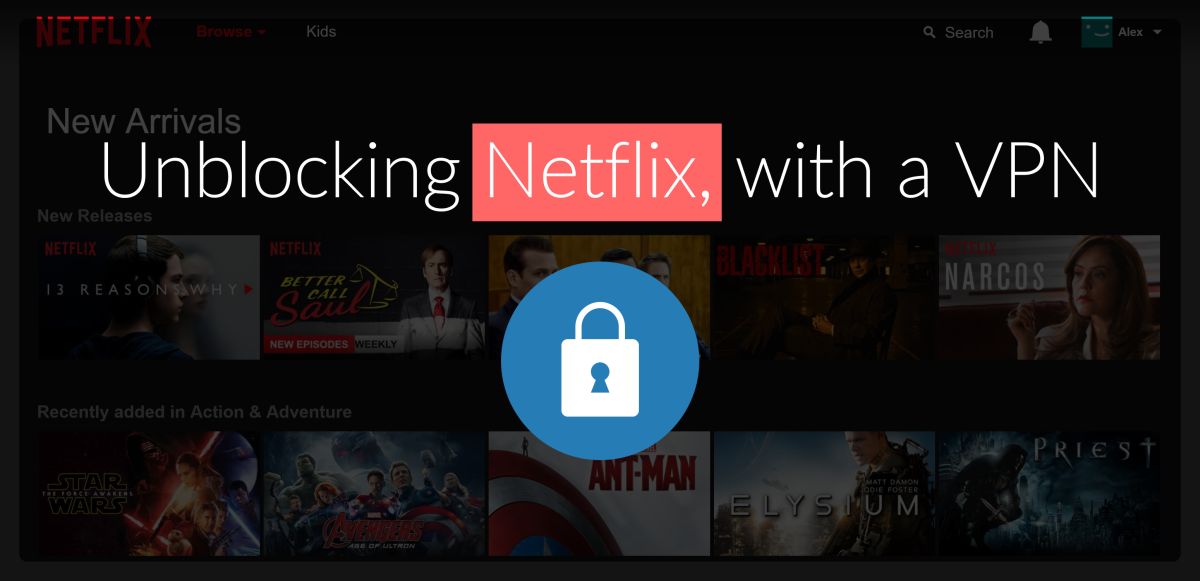 How to Access Netflix in China?
Many people would love to access Netflix services in China but due to the geo-blocking technology they are not being able to use them because Netflix facility is not available in China, and as the geo-blocking technology locates your position as well as IP address it is very easy for them to find out that you are from China and hence restricts you from using Netflix. But with the help of VPN, you can definitely access Netflix. VPN allows you to access Netflix by changing your IP address and imitating them into an IP address of a country where Netflix is available. But it can be risky sometimes so before choosing a VPN to make sure to do a little research so that you won't get caught in any copyright issues. As you can't trust all the VPN that are available in the market and it can lead you to privacy issues. So below there is a guide which you can follow to use Netflix properly without any hindrance.
Step 1: Subscribe to Netflix
At first, you need to buy a subscription to access Netflix. Buying of subscription is valid worldwide. Even if your country has no Netflix facility, still you have to buy one in order to get the access. The catalog may vary for different places as they are from different producers. For the new user, the first month is free. Things you require in order to purchase a subscription are
1. Go to the website of Netflix.
2. Select the subscription according to your choice. There are plenty of packages like basic and premium. Premium is by far considered to be much better.
3.Now you can pay according to your choice and made payment using debit or credit card.
Step 2: Choose the preferred VPN service
When you are done subscribing to Netflix, then you have to choose a VPN provider that will help you by giving a VPN to hide your IP address so that you can access Netflix in the country where its services are not available. So VPN will help you to access Netflix sitting in China. Generally, people change their IP address with US based as they provide a huge number of services. VPN can help you access many more sites other than Netflix. Choose the one that will be better for you. But there is always a chance that China can ban the VPN that you are using. In that case, you will have to switch to another service provider.
Step 3: Purchase subscription to the VPN
When you are ready to select a VPN, then subscribe to it. They give two plans; one is basic the other is premium. There are many providers who give a discount or free trial for the first time users, and some also give money refund if not satisfied in 30 days.
Step 4: Install the VPN software
Then just install the software from the website, and then you can run Netflix on your smartphones, computers, etc. The speed of Netflix depends on the server, in case you cannot access Netflix properly then your VPN is not working properly, and then you have to change them or consult to repair them.
Step 5: Log in
Then after you're done just log into your Netflix account and enjoy online streaming from any place in China.
Video Guide Shows You How to Access Netflix in China
Top 5 Best VPN Services In The World
| VPN Provider | Servers | Country | # of Connections | Price(USD) | Website |
| --- | --- | --- | --- | --- | --- |
| | 3000+ VPN servers in 94 countries. | British Virgin Islands | 5 Connections | $6.67/Month (Save 49%) | 1 View Deals |
| | 5450+ servers in 62+ countries. | Panama | 6 Connections | $3.49/Month (Save 70%) | 2 View Deals |
| | 200+ servers in 70 countries. | Bulgaria | 6 Connections | $4.18/Month (Save 50%) | 3 View Deals |
| | Premium VPN-servers in 23 countries. | Switzerland | Unlimited | €8.95/Month (Save 31%) | 4 View Deals |
| | 1,300+ VPN servers in 75+ countries. | USA | 10 Connections | $6.49/Month (Save 46%) | 5 View Deals |
If someone follows the entire information, then they can easily access Netflix sitting anywhere in China. But make sure that you are choosing the right VPN service provider and not fall into the hands of wrong providers. When installed and connected a VPN creates a separate and encrypted tunnel for your internet data traffic. Whatever you do online is transferred through this secure and encrypted tunnel away from the eyes of snoopers and hackers, however your Internet Service Provider (ISP) can see you are connected to a VPN but can not see what you are doing as your internet data traffic is hidden by VPN Encryption. Using a VPN is absolutely legal, as long as you don't use it for any criminal activities. ExpressVPN is stable and super fast with high ratings. It is also rated as the best VPN in China. Its fast speeds is good for streaming any video in HD quality.


Warm prompt: If you don't know which VPN service is the Best for you or how to set up VPN on Mac, Windows computer, android smartphone, tablet, or iPhone & iPad device, you're recommended to live chat with Online Expert for instant help!