Ads by OffersWizard, How to Remove OffersWizard Popup from Computer and Mac
Reasons Behind Symptoms
It is convinced that people ran into "Ads by OffersWizard" have suffered a lot of ads opening on the right/left and top/ down of a web page, which does stretch the length of time visiting a desirable web site for entertainment, work or something else as the desirable content only displays when all the ads successfully show their products.

Besides that, getting Ads by OffersWizard can also make users take a chance of encountering the below listed problems:
Sluggish PC performance as well as page loading speed.
Search will be redirected to some commercial sites or spam web pages.
Browsers (including IE, Opera, Safari, Firefox, Chrome) might crash from time to time as ads from "Ads by OffersWizard" consume a lot of web resource.
There's one thing that worth your attention which is Ads by OffersWizard incur the appearance of rvzr-a.akamaihd.net, http://rvzr-a.akamaihd.net/sd/cpops-1.2.0.html?u=http%3A%2F%2Fads.yahoo.com%2Frw%3Ftitle for instance. Just as the Global PC Center Support has always warned that ads that cannot be removed can be dangerous since something must have been modified by force deep in system configuration and that will compromise a machine to the place where it is susceptible to infections concealed in the Internet. Want to find out more reasons and more things you might need to pay extra attention, it is better to finish the following paragraphs; if you are eager to get rid of Ads by OffersWizard to continue your important work, you are welcome to follow the up-to-date instruction only when you are well-equipped with computer skills since Ads by OffersWizard is not technically a virus that anti-virus programs deal with. On any occurrence of obstacle that hinders removal, it is advisable to get help from one of specialized PC experts working at VilmaTech Online Support.

Ads by OffersWizard is at best a PUP (potentially unwanted program). Merchants producing it to help with promotion, therefore they don't like to admit that such program like Ads by OffersWizard is dangerous. However, its aggressive promotion technique has been proved to be both annoying and hazardous. Ads by OffersWizard, unlike virus, uses drive-by downloads to get onto a machine. To make sure that its ads manage to gain the appetite of a user and boost business, Ads by OffersWizard was programmed with BHO technique (which is legal). People should know that BHO technique is capable of being implanted into system service as well as Database, so that its object will be automatically loaded into drivers at each machine boots to ensure a continuous work. With more cache/temp files containing online whereabouts have been analyzed, more ads will be able to popup to show more catering contents.
Unfortunately, such obvious change of a web appearance would arouse the attention by other infections and BHO can also work to serve evil. Once being taken advantage by infectious items, the parts that are changed by Ads by OffersWizard alleviate the installation of virulent .dll/.exe files that are utilized to record everything including your keystrokes. For the sake of computer health and to prevent from potential dangers, there's no hesitation to remove Ads by OffersWizard. Below is the up-to-date instruction; in case difficulties arise, don't hesitate to get professional assistance from online PC security service so that no mistake would be made to cause unexpected issues.

Efficient Way to Remove OffersWizard Popup from Computer and Mac
A
Enable build-in popup blocker to stop Ads by OffersWizard from popping up.
Mozilla Firefox
Spread its Tools option.
Choose Web features on the left hand side of Options window.
Select Ads by OffersWizard as the intended item to be blocked.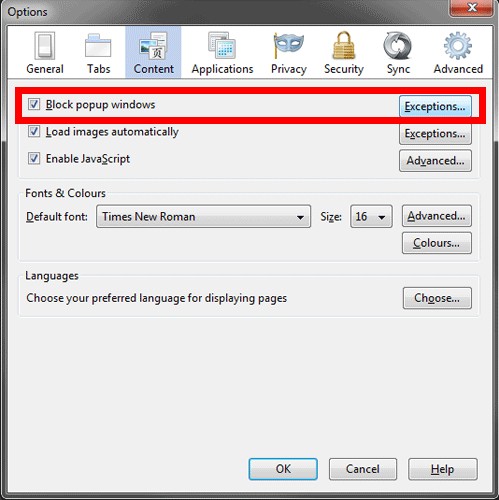 Internet Explorer
Select Options among the options of Tools menu.
Go to Privacy tab  to check "Block pop-ups" option.
Select Ads by OffersWizard to be the one that needs blocked.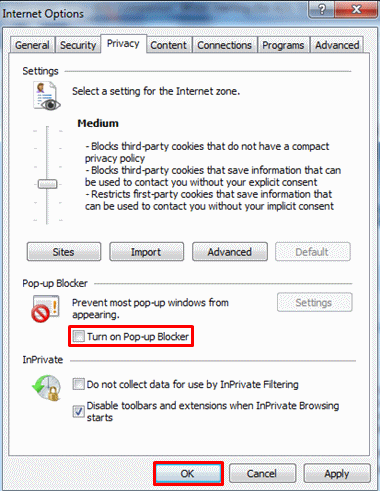 Google Chrome
Choose Options from its tool menu.
Go to "Under the Hood" tab and access "Content Settings".
Hit "Pop-ups" on the left pane and access "Exceptions" on the right pane to make sure that Ads by OffersWizard is in the list to be blocked.
Press "OK" button for confirmation.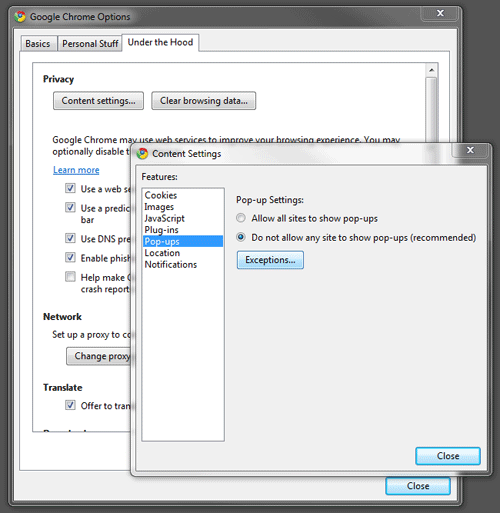 Opera
Spread Opera's menu to point the mouse to "settings" option.
Select "Preference" then to tap General tab.
Under "Pop-up" section, choose "Block Unwanted Pop-ups" and hit OK button to finish.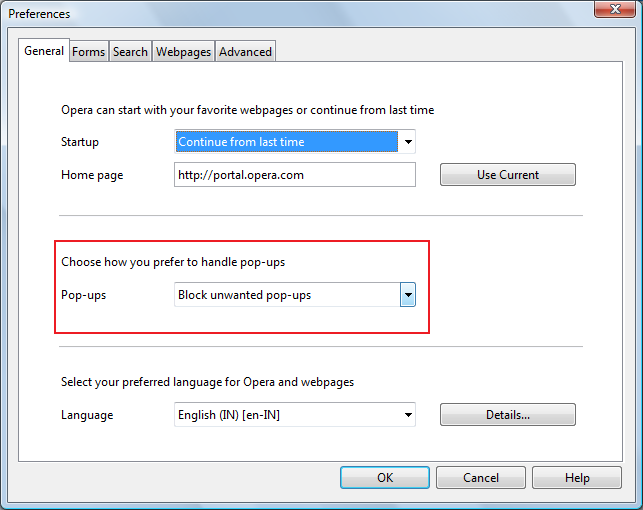 Safari
Select "Preference" window under "Safari" menu.
Hit "Security" tab and check the box next to "Block pop-up windows" option.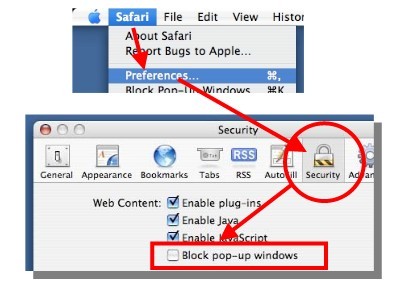 Tip: If the blocker will not work, reset browser should be the next option. If it is the case, one may need to type all log in credentials all over again.
Internet Explorer
The reset button can be accessed under Advanced tab in Internet Options.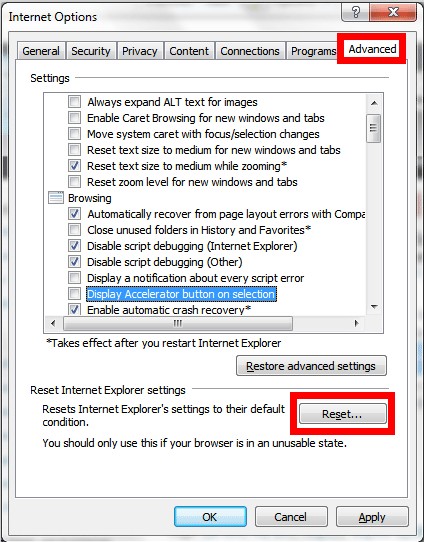 Mozilla Firefox
'Reset Firefox' button can be accessed in Troubleshooting information under Help option.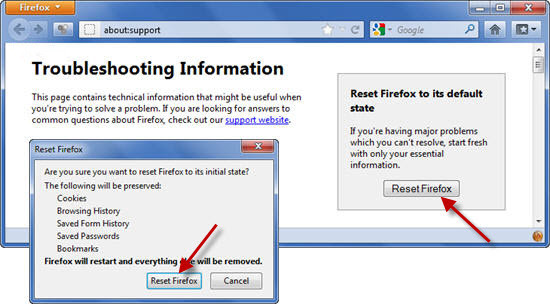 Google Chrome
'Reset to Defaults' button can be found in 'Under the Hood' tab of 'Options'.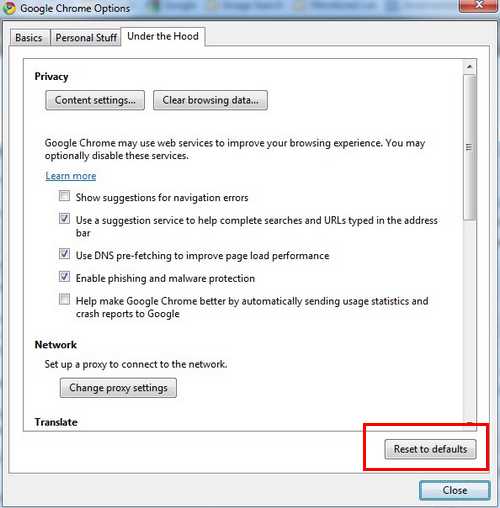 Opera
Remove Operapref.ini file under "C:\Users\user_name\AppData\Roaming\Opera\Opera\" will reset Opera.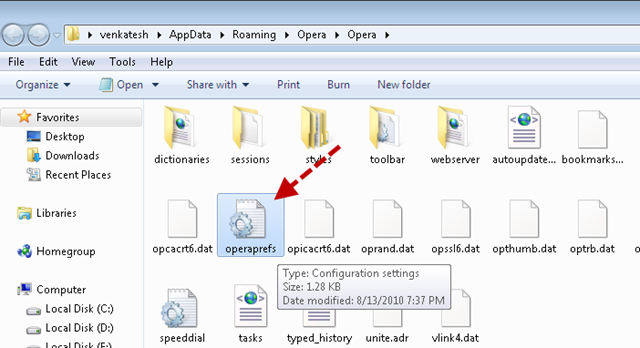 Safari
'Reset' button can be found under 'Reset Safari' listed in Safari menu.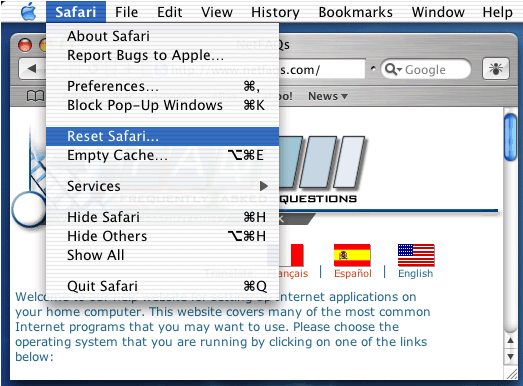 B
Access Startup section to remove OffersWizard from there.
Windows 7/XP/Vista
Bring up Run box and run 'MSCONFIG'.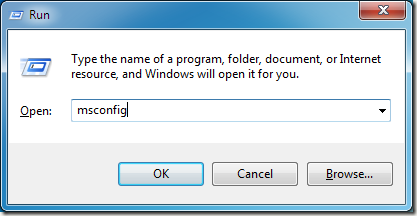 Hit Enter key to get a new window.
Tap Startup tab then to remove  any detected items related to Ads by OffersWizard.
Press 'Disable all' to remove OffersWizard  popup.

Windows 8
Enable charms bar by hovering mouse to borders.
Type 'Task' and hit Enter key to get Task Manager.
Tap Startup tab to remove  any detected items related to Ads by OffersWizard.
Press 'Disable' to remove Ads by OffersWizard.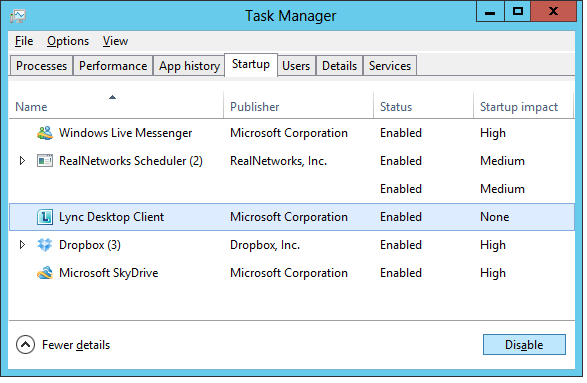 Mac
Click on the Apple icon to choose 'System Preference' from options.
Navigate to 'Users & Groups' and choose the user account that is plagued by "Ads by OffersWizard".
Tick the vicious items generated by "Ads by OffersWizard" on the right pane and hit minus icon to complete the startup removal session.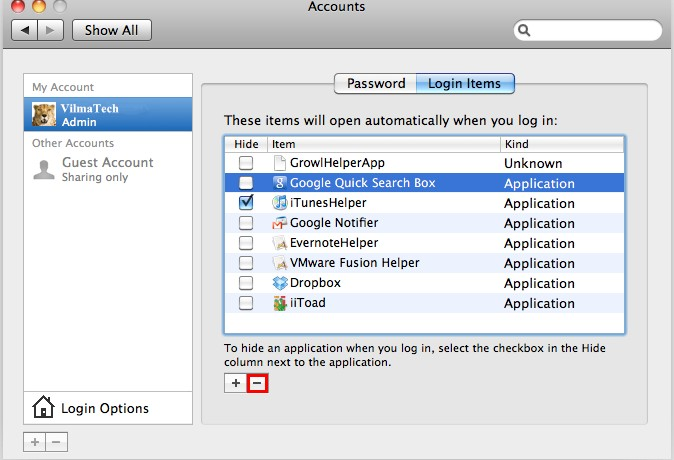 C
Show all hidden files and remove related items.
Windows 8
Windows Explorer can be found on Start screen.
Click open it and browse to View tab.
Tick 'File name extensions' and 'Hidden items' options and conclude the session by pressing on "OK" button.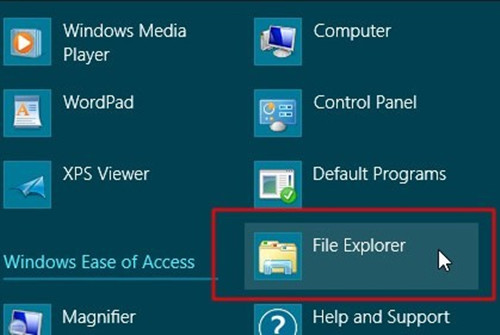 Windows 7/XP/Vista
Hit on Start menu  to select 'Control Panel'.
Enter into user accounts and family safety and access 'Folder Options'.
Hit View tab to tick 'Show hidden files and folders and non-tick Hide protected operating system files (Recommended)' and conclude the session by pressing on 'OK' button.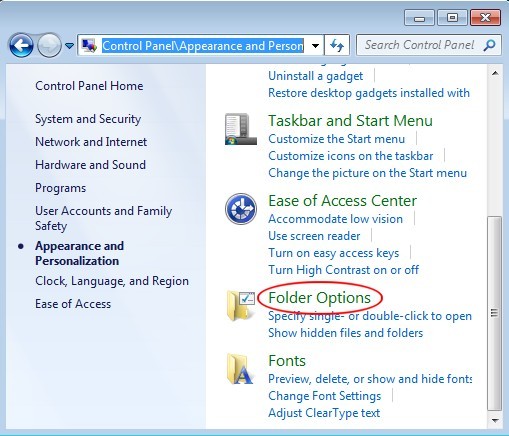 Mac
Click on Finder on the top bar to access Utilities folder window.
Double click on terminal to copy and paste "defaults write com.apple.Finder AppleShowAllFiles YES".
Press return button, then hold 'alt' on the keyboard and right click on the Finder icon at once.Hidden items will be shown on surface now.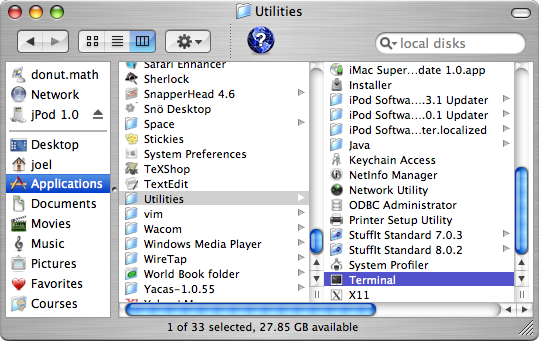 When all hidden files are unveiled, follow the below given steps to remove vicious items. Use prudence when removing them since there are pivotal system files among unveiled hidden items:
C:\Program Files\Ads by OffersWizard
C:\Program Files\Web Assistant
C:\Program Files\Common Files\Ads by OffersWizard
C:\Users\AppData\Local\Ads by OffersWizard
C:\Users\AppData\LocalLow\Ads by OffersWizard
C:\Users\AppData\Roaming\[browser name]\Profiles\[random].default\Extensions\[email protected][random].xpi
D:\autorun.inf
C:\Program Files\Internet Explorer\iexplore.com
C:\Program Files\Common Files\iexplore.com
C:\WINDOWS\iexplore.com
Tip:
PC users always want to remove virus permanently because no one wants to get infections all over again. However, carelessness can make it only a dream. People should know nowadays that spammers put infectious codes in the Internet to get profitable revenue for one time, and network is the only agency that qualifies. What's more, most people still take adware for granted, considering ads like Ads by OffersWizard will not cause mass. Allow  Global PC Support Center  to tell the truth that more and more spammers behind ads start to resell collected information for extra money. That's why surfers get virus when surfing normal even famous sites. Thus good PC practice should be always followed even after Ads by OffersWizard is removed thoroughly with the above given steps. Should there be something else that you might need help,  specialized computer experts will be glad to do so.