Windows AntiBreach Patrol Virus, Help Remove Rogue Anti-Spyware
The latest IT security threat report from VilmaTech Global PC Support Center. Windows AntiBreach Patrol virus, the newest version of rogue anti-spyware has been released by scammers over the cyber world in order for fraud money and confidential data theft. Our online support team has concluded a set of projects regarding how best to do to remove Windows AntiBreach Patrol virus from infected system for protecting your system. Read on about what Windows AntiBreach Patrol is and How to remove it. Refer to the virus screenshot as following first.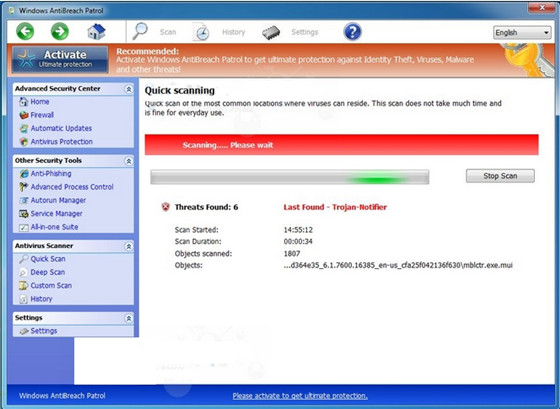 Windows AntiBreach Patrol Introduction
Windows AntiBreach Patrol is regarded as perilous security threat called rogue anti-spyware. This kind of rogueware also is publicly known as the family of FakeVimes. The obvious property for such Windows AntiBreach Patrol virus is that using the disguise of common anti-virus program with similar name and graphics. Besides that, Windows AntiBreach Patrol will self run a bogus scanner like some common antivirus programs do. And then it displays users with a series of fake security alerts that pretend to be true and threatens targeted users their computers have a lot of fatal problems. Most of PC users will be scared once such alerts including worms, Trojan virus (Win32/VB.CP), Spyware, or ransomware displayed on their computers. But in reality, the Windows AntiBreach Patrol is rogue program, all scanning reflected on the rogue program page are fake and non-existent. The Windows AntiBreach Patrol rogue antivirus program done like that just aims at tricking online users into purchasing the fake software.
Once the victimized users put their trusts in such Windows AntiBreach Patrol and purchased it, the fake program will brush away all money and still let the malicious codes left alone on the infectious machine without a fix. Till now, you have to realize that all bogus security alerts are just fake, which is a commonplace online fraud tactic frequently exploited by hijackers to fool online computer users and tricking them into purchasing. Windows AntiBreach Patrol virus always aims at fishing online computer users and stealing money from them. Furthermore, the Windows AntiBreach Patrol malicious fake anti-virus program still can constantly exploit system vulnerabilities to make the infected machine totally vulnerable for more malware threats. And then the infected machine can be completely governed by hijackers. And then, the hijackers can access to the victimized machine via backdoor to collect confidential data with ease. Log-in credentials, banking data, online transaction data and more must be at high-risk of theft.
Note: It is highly recommended you remove Windows AntiBreach Patrol virus from infected system as quick as possible in case of further damage. If need professional help, you can Live Chat with VilmaTech Online Experts now.

How to Remove Windows AntiBreach Patrol Rogue Anti-Syware
Enable all programs

A: How to enable all programs on the infected machine? The main way is to bypass the virus page and get the infected machine booted in safe mode with networking. If you are on Windows XP, Windows 7 and Windows Vista, follow below tips.
Shut down the infected machine first.
And then reboot infected machine again, but need press F8 on keyboard before Windows launches on.
If press correctly, the Windows Advanced Options may pop-up.
Need press up-down key to chose safe mode with networking option.
Press Enter key and Windows is loading files.
Go to desktop now.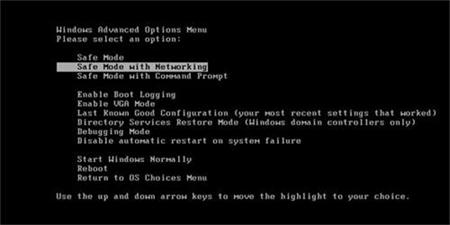 B: But safe mode on Windows 8 may be a little confusing. If you are on Windows 8, follow below tips to boot the infected machine into safe mode with networking.
Start the infected machine and go to desktop first
At desktop, press Ctrl+ Alt+ Del combination key.
Switch User page pops-up, type "Shift" key and choose "Shut down" button.
Choose Restart option. Choose Troubleshoot option.
Choose 'Advanced Options' and choose Startup setting.
Press F5/5 key and choose Safe Mode with Networking.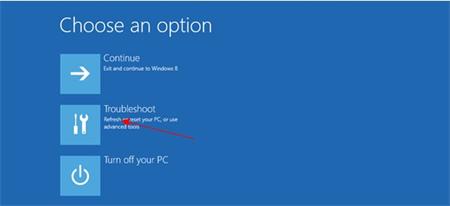 Uninstall Rogueware from Windows
After reboot infected machine in safe mode, you need open start menu.
Choose Control Panel. For Windows 8, move the mouse cursor to the location of applications.
And click there and choose Apps icon
Choose the Applications Menu and get Apps View
Search Control Panel and open it there.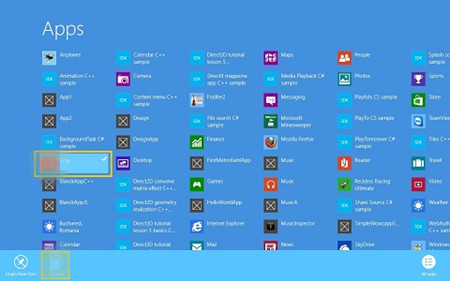 Now you may reach the control panel window
If you are on Windows 7, Windows 8, or Windows Vista, open Uninstall a Program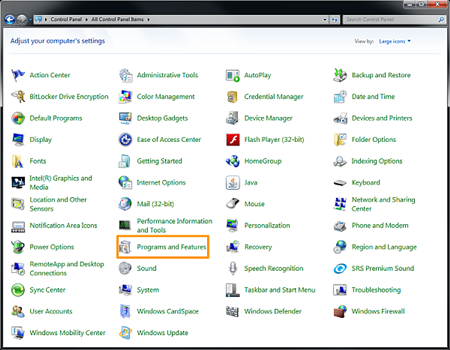 If you are on Windows XP, open Add/Remove Programs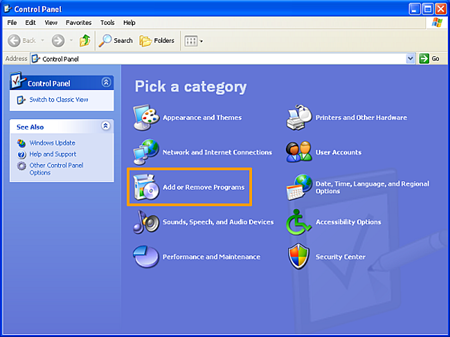 Locate at Windows AntiBreach Patrol from the next window
Click on Remove or Uninstall option
And then the removal process continue, you still need press remove or uninstall again.
Next you should follow pop-up wizard to get the Windows AntiBreach Patrol removed.
Remove Left Files and Entries

A: Show hidden files now. For Windows 7, Windows Vista, and Windows XP
Go to desktop again, and then open Control Panel again.
Confirm view types and open Appearance and Personalization link.
Open Files and Folder Option by double clicking.
Choose Show hidden files and folders option.
Select the "View" tab. "Show hidden files, folders and drives."
Uncheck "Hide protected operating system files. Click OK.
And then close pop-up window.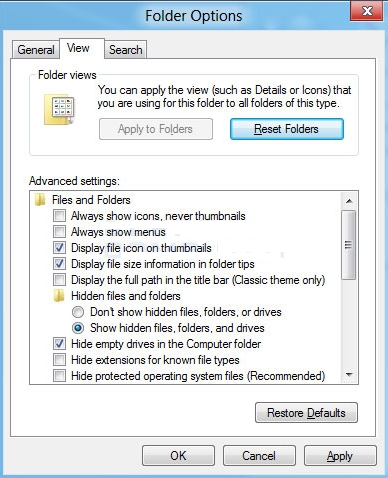 B: For Windows 8, follow the below tips
Right click anyway where around the applications.
Click "All Apps" Double click on Windows Explorer.
Choose File Explorer, click View tab.
Check "File name extensions" and "Hidden items" options.
Press Ok to apply changes.

Double click My Computer icon and open local disks
Search and remove Windows AntiBreach Patrol shown files.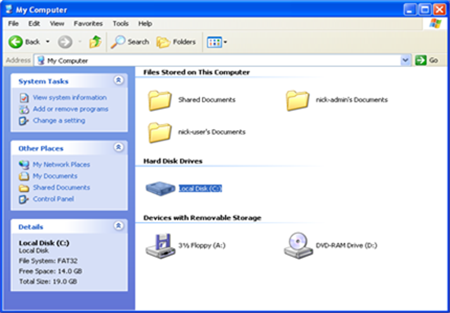 Now, press Windows +R key together
For Windows 8, search regegit from Apps view.
Reach registry editor window and search Windows AntiBreach Patrol
You then need delete all entries related with the Windows AntiBreach Patrol.
Restart the infected computer.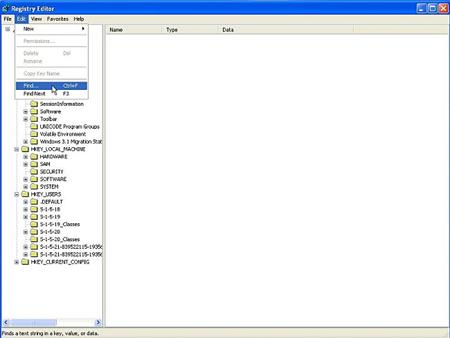 How Windows AntiBreach Patrol Infected System
Windows AntiBreach Patrol rogue antivirus program is well known for its concealing. This implies that such Windows AntiBreach Patrol virus can infect targeted system without any consent and even more allows no one identifying. Why can Windows AntiBreach Patrol rogue anti-spyware infect a computer without any need of permission? The main reason is that hijackers package such virus infections with third-party programs including freeware, shareware, web add-ons and more. And done with that, the Windows AntiBreach Patrol virus can self install on targeted machine just while user is downloading those potentially unwanted programs. How tricky the virus is. Additionally, there are a lot of fishing sites and spam ads popping-up when user opens risky sites. Once users unsuspectingly followed any one of them, the Windows AntiBreach Patrol rogue anti-spyware can infiltrate on their computer automatically. The clear points that expoied by such Windows AntiBreach Patrol virus have been listed as following:
Plug in external infectious devices such as USB flash drive, DVD and more.
Download risky web plugins, add-ons, or following fishing sites.
Open spam emails, junk email attachments.
Go to some compromised sites.
Computer is in high-risk of vulnerability
Visit pornographic web pages.
Peer-to-peer networks and programs.
Free downloads especially those potentially unwanted ones.
So far, are you still confused about the Windows AntiBreach Patrol virus removal? If still need help, you can live chat with VilmaTech 24/7 Online Experts