What is Sticky Password?
Sticky Password is also a trusted and best-in-class password manager. It boasts many different excellent features and technologies. Sticky Password offers the extra security of being able to easily lock and unlock access to your passwords! You'll have the comfort of being able to leave your computer unattended without having to worry about your passwords being misused. The Sticky Password database is encrypted using the military‑grade AES‑256 encryption algorithm. It is much easier for bad guys to hack browser files than it is for them to break into your encrypted database.
Sticky Password helps ensure that your passwords are strong and secure with the built-in password generator and strength gauge! And, Sticky Password can remember multiple passwords for a single account, which is not possible with browser password managers. Sticky Password makes your passwords available when surfing the web on all major browsers (Internet Explorer, Firefox, Google Chrome, Opera and others) and not just the browser you used to create a password account. Sticky Password offers the most affordable price for the service. it just costs $29.99 for 1 year or $149.99 for a Lifetime license. Sticky Password provides Free Trial for new users, and you can test such features as password manager, autofill, form filling, biometrics, super secured data and Two-Factor Authentication. Sticky Password supports all major operating systems and platforms including Windows, Mac, Android, iOS, Chromebook. Its extension works with browsers like Chrome, Firefox, Microsoft Edge, Safari, Opera.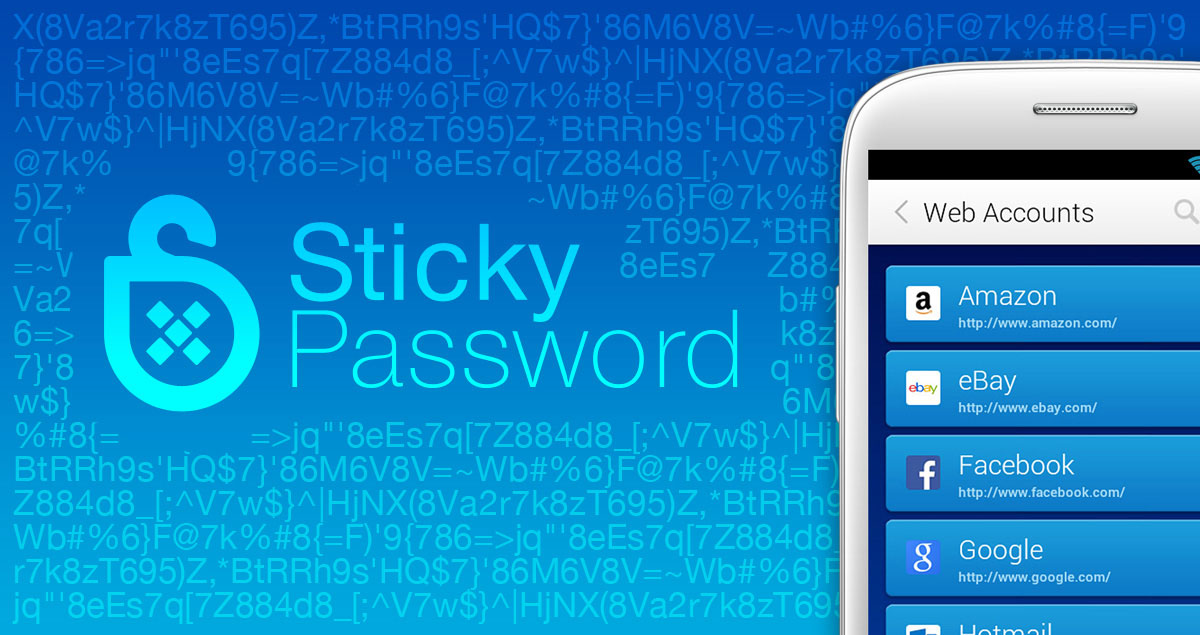 Get this Deal Now