Uninstall PC Defender 360 – How to Remove The PC Defender 360 Fake Virus
To uninstall PC Defender 360 completely, it is extraordinarily important to clean out all leftovers after the basic removal process has been finished. Sometimes, if you are wondering that how wrong things you have done so that cause some errors/slowdown/ freeze problem on your computer. As matter of fact, all these problems would happen if you uninstall the fake program incompletely. Furthermore, you will still get pop-up alert warnings if PC defender 360 including its fragments hasn't been completely removed from your computer. Therefore, it is really essential to remove all leftovers when you uninstall the fake program. Here, VilmaTech is going to introduce some measures to completely accomplish removal of PC Defender 360 and avoid problems mentioned above to make Windows PC well re-run.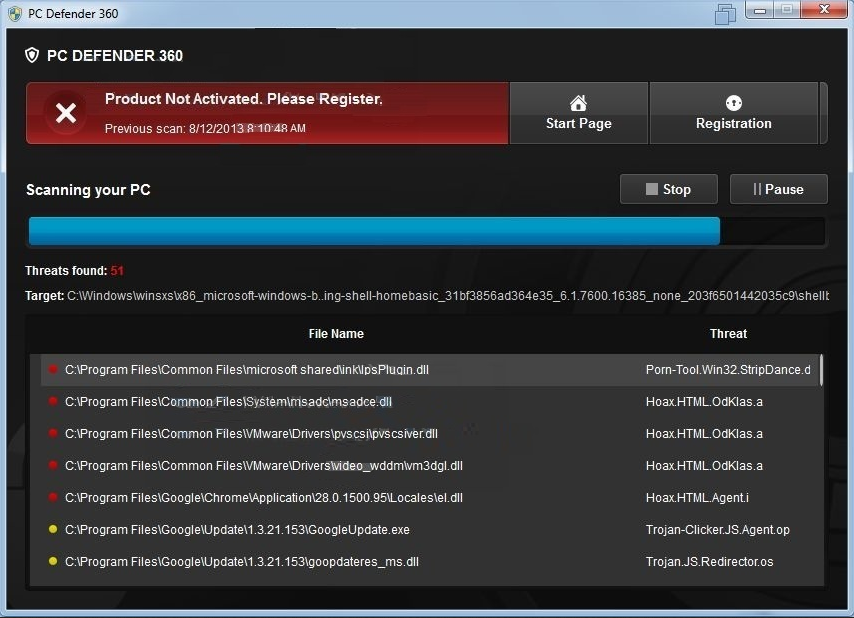 Instruction of Uninstalling PC Defender 360
PC Defender 360 is a fake anti-virus program that is designed as a trick to mislead computer users and force them to buy registration key for gaining illegal profit. The fake program mainly produces various pop-up alerts appearing before your eyes when you are using your computer. And these alerts state that your PC has many detected objects or Trojan viruses so that you have to pay to run a scan to remove it. Isn't it sad that we have to worry about the warnings? Therefore, many unwary computer users were cheated by the fake program. They paid for the required key, but nothing happened except for the fake programs still keeping pop-up. So please be careful when you see PC Defender 360 fake anti-virus program on your computer.
The fake program PC Defender 360 can sneakily install on your computer when you visit malicious websites, open risky email attachments or download hazardous freeware without any caution. As soon as this fake software installs in your system, it will pop-up on your screen every time you launch your system. No matter how you totally boot/ reboot, it is still on every where without any changes. This fake program obtain similar tricky tactics to lure computer victims into purchasing its so-called licensed copy for threat removal in order to help them clean their computers, just as another kind of scam Ukash virus does. The details alerts described on pop-up window are listed as follow:
PC Defender 360 Firewall Alert
iexplore.exe is infected with Trojan-Downloader.JS.Agent.ftu. Private data can be stolen by third parties, including credit card details and passwords.
Security Alert
Unknown program is scanning your system registry right now! Identity theft detected! Threat: Hoax.HTML.OdKlas.a
Security Alert
Vulnerabilities Found
Background scan for security breaches has been finished. Serious problems have been detected. Safeguard your system against exploits, malware and viruses right now by activating Proactive Defence.
Upgrade to full version of PC Defender 360 software package now! Clean your system and ward off new attacks against your system integrity and sensitive data. FREE daily updates and online protection from web-based intrusions are already in the bundle.

Once this fake program pops up on your computer, it may pretend to offer different functions for you to scan your computer such as Internet security, personal security and firewall. While it only offers a message asks you that you have to register and activate the production to proceed for the next step (removal process). In a word, the cybercriminals who produce PC Defender 360 fake anti-virus program cast about getting money from the target victims. Don't be taken in. What you have to do is to remove such fake virus immediately once you find it.
Remove PC Defender 360 Fake Virus with Alternative Ways
First: Automatically kill the virus by your own genuine anti-virus program
Since the fake virus can lock all programs on your computer, in order to enable needed programs you have to boot up the infected computer into safe mode with networking. Once you see the desktop when it has been booted up with safe mode with networking, you can try and see if you try to run a scan to kill the virus by your own genuine anti-virus program.
Step one: Here is how to get safe mode with networking option.
Restart your PC before windows launches, tap "F8" constantly. Highlight "Safe Mode with Networking" option by pressing Up-down keys, and then press Enter key.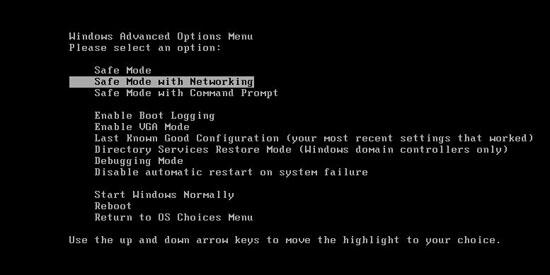 Step two: Run your own real anti-virus program to kill the PC Defender 360 fake virus by tits wizard.
Second: Remove the fake program- PC Defender 360 with manual way
Step one: Boot the infected PC into safe mode with networking immediately. You can follow the same step mentioned above.
Step two: Open Windows Task Manager to end the fake program processes. Together Press Ctrl+ Shift+ Esc or Ctrl+ Alt+ Del, Windows Task Manager may pop-up. Select on Process tab. Scroll down and locate to the virus file (random), then click on End process.
If your PC is running Windows 8, the Task Manager can still be launched in the traditional ways. Press Ctrl-Alt-Delete from anywhere and you'll see a link to launch the Task Manager.You can also right-click on the taskbar in the traditional desktop and choose Task Manager from there. It opens in compact mode, showing a list of running programs.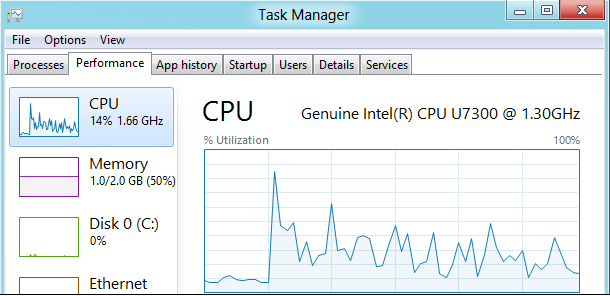 Step three: Open the Registry Editor to find the virus files. Together press Windows + R key->type regedit in the pop-up Run window->click ok. Registry Editor shows up then.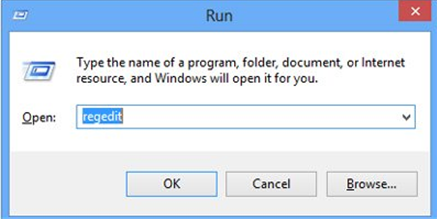 Step four: Delete all virus registry entries.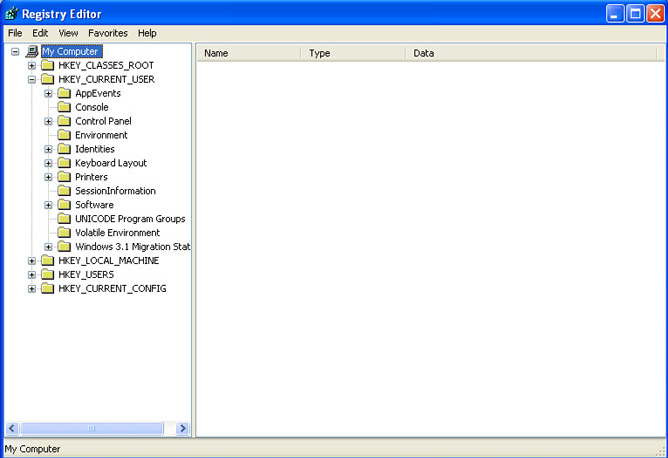 HKEY_CURRENT_USER\Software\Classes\.exe "(Default)" = "4g"
HKEY_CURRENT_USER\Software\Classes\.exe\shell\open\command "(Default)" = ""%CommonAppData%\ifdstore\pcdefender.exe" /ex "%1″ %*"
HKEY_CURRENT_USER\Software\Microsoft\Windows\CurrentVersion\Run "idefsvc" = "%CommonAppData%\ifdstore\pcdefender.exe /min KEY_LOCAL_MACHINE\SOFTWARE\Microsoft\Windows\CurrentVersion\Uninstall\ifdstore
As the above mentioned, the fake PC Defender 360 can't be ignored especially to the damages made by it. The pure goal is not only cheat the victim's money but also make a lot of harm on the infected PC. The virus is able to let criminals generate your web traffics, detect personal confidential privacies. It generates web traffic, collects sales leads for other dubious sites, and tries to fool the victims into paying for useless software, kicking up some threat level by downloading additional malicious or misleading program. In a word, please be careful when you see such thing on your computer. And it is highly recommended you remove PC Defender 360 virus at first time once you find it in case of further damages.