Uninstall Norton 360 – How to Uninstall Norton 360
It would place Windows users in dilemma when they make decision to uninstall Norton 360. There are some computer users have to uninstall Norton 360 for particular reasons though the anti-virus program is well preferred by those people. Taking the pros into consideration, we all know that Norton 360 is an excellent mega-suite with less impact on system performance than its wealth of features might suggest. Just a bit more than Norton Internet Security you get the same security features plus PC tune-up, a powerful online and local backup system." Besides that, By Norton 360 you can easily and safely share your photos, videos and documents from your computer, smatphone and tablet. Plus, it also can protect the data on them by making it easy to automatically back up and restore important files locally or to a secure online storage service.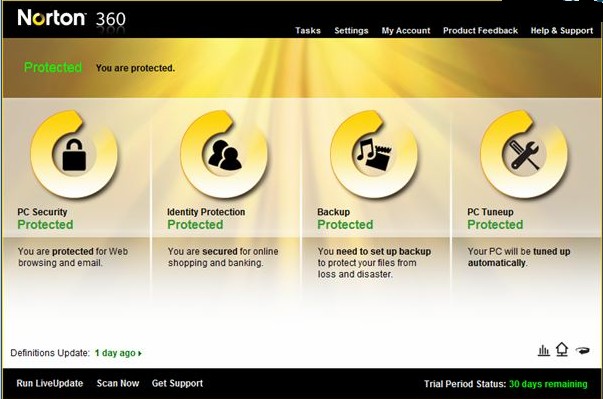 However, taking some PC performance problems into perspective, some users have to uninstall Norton 360 anti-virus program from their computers to secure PC normal running. For one, many duplicated files militated on their computer every updating for latest version of the Norton program, which has been contributed to degrading their PC performance like slowdown and freeze problems. For another one, there must be some compatible problems once two different kinds of anti-virus have been installed on one same computer so that have to uninstall Norton 360 or another one to make either of them well run. If you have same situation you can remove one of the anti-virus programs from your computer. Here I would like to introduce some ways on how best to uninstall an anti-virus program such as uninstall Norton 360 anti-virus program.

Uninstall Norton 360 with Automatic Way
Norton 360 has its own designed uninstaller, and using the Norton Removal tool is easy. You need go to Start Button and access to All Program to access the downloaded free Norton Removal Tool from the vendors' website. Then open the removal tool and uninstall Norton 360. Note: If use this way you need backup files first before removal process incase of files loss. And then you can follow required steps.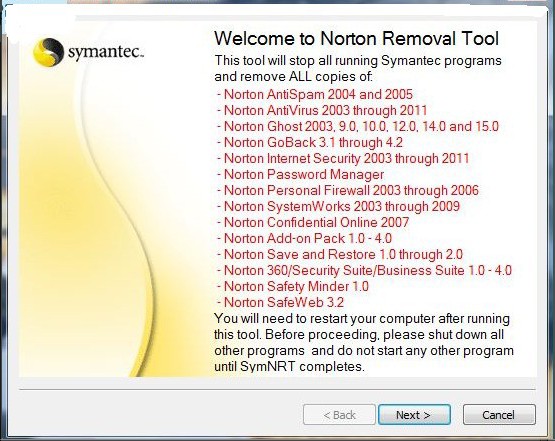 Uninstall Norton 360 from PC with Uninstall a Program
For Windows 8 User
1. Scan your mouse from right edge to the middle of light and then click Search box. Type "uninstall" in Search box and then click on Settings. And then click on Uninstall a program.

2. Click on Norton 360 program. Click Uninstall/Change-> Continue->as needed, type in the required password.
3. Follow the demanding of un-installation process to get the removal finished.
For Window 7/ Vista and Window XP Users
1. Similar to unisntall Avira Antivirus, you need  to click on Start button-> Control Panel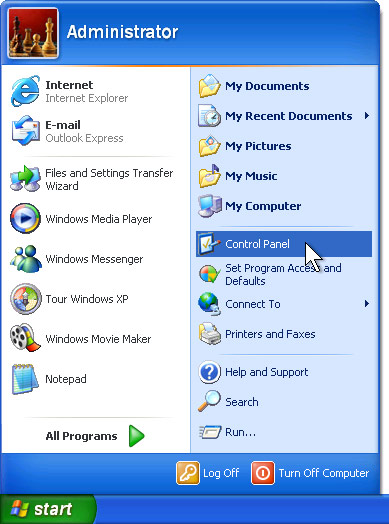 2. Double click on Uninstall a program for Windows 7/Vista; Add/Remove programs for Windows XP, look for and click on the Norton 360program-> Click Change/Remove button.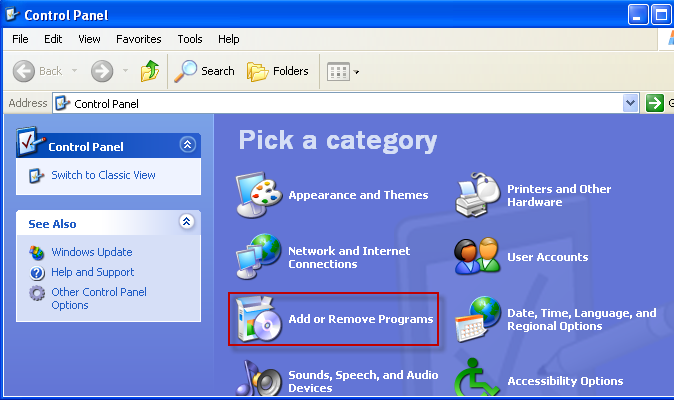 3. In the next window, there are three options Modify, Repair, Remove. It is needed to click on Remove option to proceed.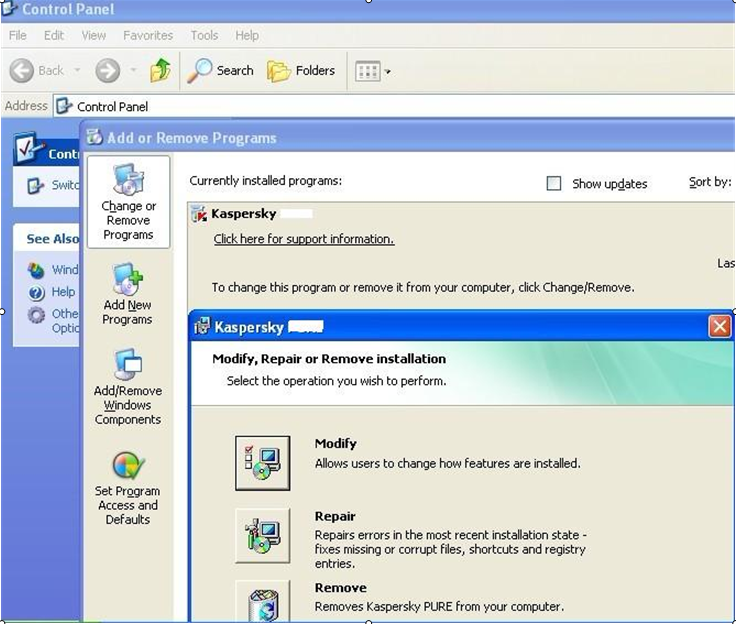 4. Follow required process to uninstall Norton 360 program.
5. The essential step on completely uninstall Norton 360 you have to do is that makes sure all its fragments like left files and registry entries are removed completely. You need to delete all of them. Press Windows +R, type regedit in the pop-up Run window, click Ok.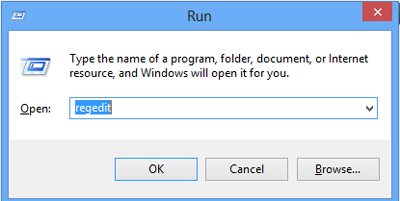 6. In the Registry Editor window, find the registry entries and delete them.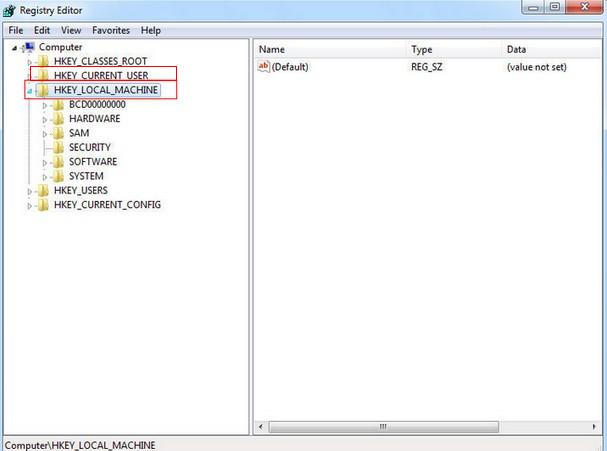 HKEY_LOCAL_MACHINE\SOFTWARE\Microsoft\Winodws\ CurrentVersion\Uninstall
HKEY_CURRENT_USER_CURRENT_\Software
HEKY_LOCAL_MACHINE\SOFTWARE
7. Click on Start button and click on Control Panel. You then need click on Appearance and Personalization.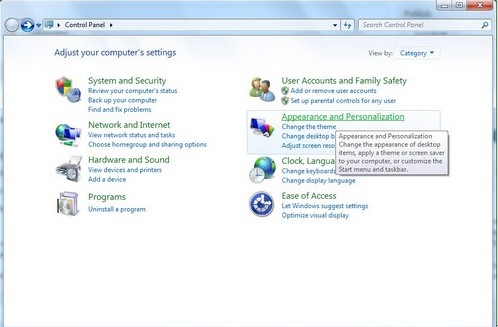 You then double click on Folder Options.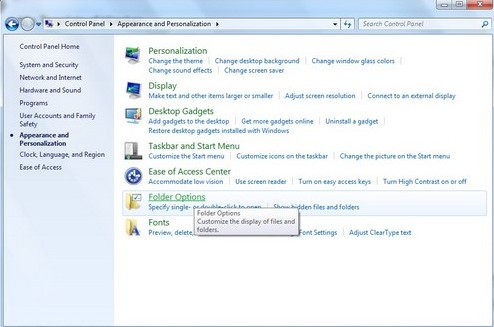 Click View tab-> Check "Show hidden files, folders and drives"->Uncheck "Hide protected operating system files (Recommended) -> Click on Ok to effect all changes. Then uninstall Norton 360 files.
Look for any Norton or Symantec product folders that remain. Right-click on them and choose Delete. Also look in the Program Files\Common Files for the Symantec Shared folder and delete it.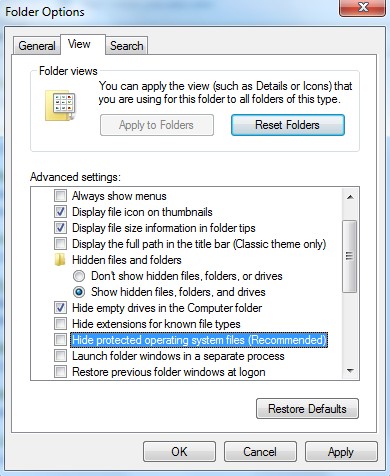 C:\Program Files\UsernamePC Norton 360
(C:\Document and Settings\All Users\Application Data\)
(C:\Documents and Settings\%USER%\Application Data\UsernamePC Norton 360)
Conclusion
To completely uninstall Norton 360 program and its bundled Symantec programs from your computer you have to clear out all its junk files and registry entries to avoid duplicated files, which is really important step to secure and upgrade PC performance. Norton has created an automatic removal uninstaller, but also you still need to detect all leftovers though you want to uninstall Norton 360 by its own uninstaller. And one more thing you have to note is that you should have an anti-virus program installed on your computer to guard computer from infections in real-time before you proceeding to uninstall Norton 360 antivirus program. For once left guarded, it has high possibility of viruses infiltrating on your computer. The hijackers have capacity to seize any chances to prey target computer. Still have another close note, you may contact with VilmaTech Online Support once you are troubled with deleting leftovers when you uninstall Norton 360 antivirus program from your computer.