Uninstall KMPlayer from Windows and Mac – Tips to Follow up
Features of KMPlayer
KMPlayer (KMP), a freeware, is a Korean movie and audio player that supports a wide range of codecs and file formats including VCD, DVD, AVI, MKV, Ogg, OGM, 3GP, MPEG-1/2/4, WMV, RealMedia, FLV and QuickTime. It also handles a wide range of subtitles and allows one to capture audio, video, and screenshots.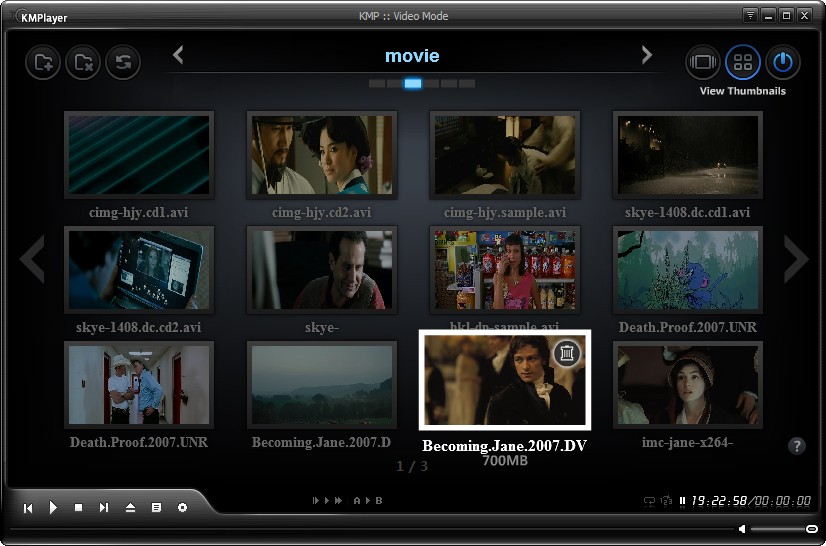 KMPlayer has convinced wide range of PC users that it is superior to VLC and has made them to catch on to it with the following advantages:
Full VCD/DVD playback functionality even when handling high definition formats.
Simple and users-friendly interface.
Excellent audio quality ensures even the smallest of details being heard clearly.
Easy control since brightness, volume, screen-resolution, pause, resume, stop, minimize can be done by keyboard.
Comments from PC Users
KMPlayer can be downloaded from CNET where, however, negative responses from the broad PC users can also be found. Regardless of the reputation it has gained by its lightweight, fast, self contained and enhanced features and functionality not found elsewhere, the latest free version suffers from the difficulty of gaining popularity. Some considered the right side panel is unnecessary. But according to the comments by users, the most dislike about KMPlayer is the advertisement that cannot be covered by full-screen video, nor can it be removed. Only firewall can stop being harassed by the ads that always pop up at the right-hand side.
Other dislikes about KMPlayer including the following:
Failure to install the program, no matter how many times PC users have tried.
Mp4 files and AVCHD file, format for high definition, cannot be played, even be downloaded.
Slowness when exit KMPlayer.
Advice
Freeware as KMPlayer is, advertisement is unavoidable due to the fact that the ads help bring profit for KMPlayer's operation. That's why almost all PC experts don't recommend freewares. However, insist on employing KMPlayer can be fulfilled without being harassed by randomly pop-up advertisements at the same time when reinforcement on the security of browser configurations has been implemented, such as covering up the open resource code of a web site, enabling pop-up blocker, imposing restrictions on Apache, disabling web banner as well as Directory index, turning off request from TRACE HTTP, etc.. Most of the actions can only be achieved through CMD lines with expert skills. If one, lack of requirements to reinforce the web security, wants to keep using KMPlayer without being irritated by ads, professionals from VilmaTech Online Support will do you a favor.
One thing to which attention should be paid is that KMPlayer, like any other programs, installs itself into system disk which is usually C disk through "recommended" installation manner, which is not recommended by PC experts for such installation might incur system failure to give rise to error messages. Though KMPlayer occupies only 30.86MB of the whole system, Softonic's install routine which the payer utilized would install the rest of the files such as Twitube, RegClean Pro and possibly toolbar or search engine that would change the default one. As a consequence, other system operation may become slow as additional running processes take up resource in the system disk.
If reinstallation is intended because of the install failure, another better video payer has been found, or tardy operation happens, uninstall KMPlayer with the following steps. Reinstall can be resumed thereafter. Should there be other questions or unexpected issues, please live chat for instant answers and solutions.

Ways to Uninstall KMPlayer from Windows and Mac
NO.1
Uninstall KMPlayer with its own widget.
Click on Start Menu to find KMPlayer by accessing All Programs.
Point the cursor to KMPlayer.
You'll get a drop-down list by the left-headed triangle.
Click once on "Uninstall KMPlayer" to allow KMPlayer uninstall itself automatically.
NO.2
Uninstall KMPlayer from Windows with "Add or Remove Programs" function.
Go into Control Panel from Start menu to select Programs or Add/ Remove Programs.
Choose KMPlayer.
Hit the 'Uninstall' button on the top of the list or right click on the selected to tap 'Uninstall'.
Follow the uninstall wizard/ on-screen instruction to uninstall KMPlayer.

Uninstall KMPlayer from Mac with"Application" function.
Double click on the "Applications" icon.
Scroll through the list of applications shown there to locate KMPlaye.
Press and hold the "Ctrl" (control) button to bring up a table of options and actions.
Click on the operation "move to trash."
NO.3
Uninstall KMPlayer from Windows by modifying/ deleting its registry keys.

Windows 8
Hover mouse to any border of the Start screen to enable the Search Charm bar.
Type "'regedit'/'regedit.exe'" followed by Enter key.
Navigate to the following keys and remove them.

Windows 7/XP/Vista
Hold Win key and R key together to bring up the Run box.
Type 'regedit' there followed by Enter key.
Navigate to the following keys and remove them:
HKEY_CURRENT_USER\Software\KMPlayer

HKEY_USERS\[letter]+[a series of numbers]\Software\KMPlayer ([letter]+[a series of numbers] might differ from system to system)
Finally remove the folder including its sub-folder, if any, altogether (take C disk as example):
C:\Program Files\The KMPlayer or C:\Program Files (x86)\The KMPlayer

C:\Users\[your username]\Documents\The KMPlayer

C:\Users\[admin/username]\Documents\The KMPlayer (where KMPlayer was installed onto the guest account)
Uninstall KMPlayer from Mac by removing application preferences and support files
Open the Library folder on your hard drive.
Look for and remove any files named after KMPlayer or its developer in the "/Library/", "/Library/Preferences/", and "/Library/Application Support/" folders respectively.
Open the Library folder in your Home folder.                                
Look for and remove any files named after KMPlayer or its developer in the "~/Library/", "~/Library/Preferences/", and the "~/Library/Application Support/" folders respectively.
Tips:
The third-party programs brought in by KMPlayer cannot be determined to be malicious or not. But if additional toolbar being mounted onto the target computer, ads popping up a lot or search engine being replaced without the possibility to modify back, it is advisable to rectify the browser settings back to normal in an attempt to prevent the forming of vulnerability which can be easily exploited by malicious items and infections. Good PC practice including adopting "custom" installation manner is always in desperate need. Keeping the system disk as default, unless one knows how to reinforce the security of system there, is the major key to guarantee a smooth flow of operation. Also only one video payer is sufficient on a machine, while, according to the survey by VilmaTech Research Lab, a lot of PC users would like to install two or more. If one would like to uninstall KMPlayer out of whatever reason but run into troubles, live chat here with computer experts who are always ready to help.