Uninstall Avast! Free Antivirus – Completely Remove Avast! Free Antivirus
Avast! Free Antivirus is one of the powerful and totally free antivirus software. It is a popular version specially designed for home users, you only have to register on Avast official website, then you can use it for a whole year and keep repeating this process if you want to continue to use it for free. However, VilmaTech Support Team do not suggest any PC users uninstall Avast! Free Antivirus because it is really a kind of award-winning PC security software. In the past years, Avast! Free Antivirus has help millions of Windows users detect and remove the viruses successfully. If you insist on removing this program for any specific reasons, please go ahead and read the post.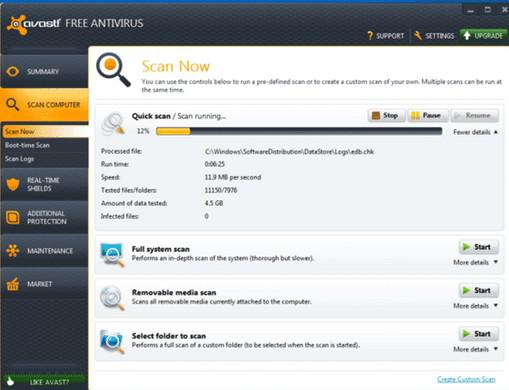 Avast! Free Antivirus could be considered as a selfless devotee, it provides computer users with the most reliable effective protection, its real-time monitoring function is so strong and it barely takes up the system resource, so you don't have to be afraid that it will slow down your computer or the system performance will be reduced. Avast! Free Antivirus is combined with six protection modules, including network firewall protection, standard local file read protection, web protection, instant messaging software protection, mail protection and P2P software protection. With such a comprehensive protection system, you don't have to worry a thing about your internet security, because all the protection modules will hold together to against rogue viruses or any threat of any kind. More than that, Avast! Free Antivirus updates very fast and consumes very little time which will never cause any influence on your normal work.

Although Avast! Free Antivirus has been almost perfect, we still have to admit that there are a few deficiencies in it. For example, to scan the whole system completely and manually with Avast! Free Antivirus, is not so easy and simple for the novice to get started, and for those low configuration computers, it is not a suitable choice, neither. Due to these reasons, many users decide to uninstall Avast! Free Antivirus from their computers. Well, many people complained that it is so troublesome to remove it because there are so many error messages popping out during the removal process, and under normal circumstances, they could not solve those problems themselves. Don't be distressed and desperate, here are some instructions to the rescue. Just follow them till you completely and successfully remove Avast! Free Antivirus.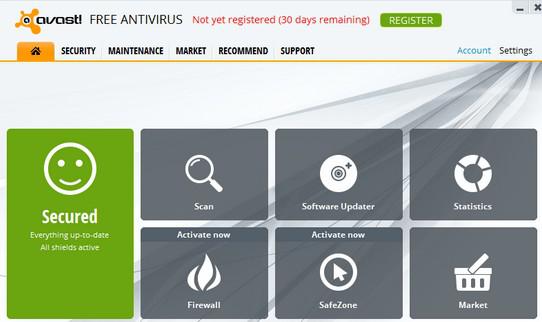 If You Prefer The Common Add or Remove Programs
To remove unwanted program with Add or Remove Programs is one of the most common ways for many computer users, whether the novice or the professional. Here are the steps:
1. Click Start menu and go to the Control Panel.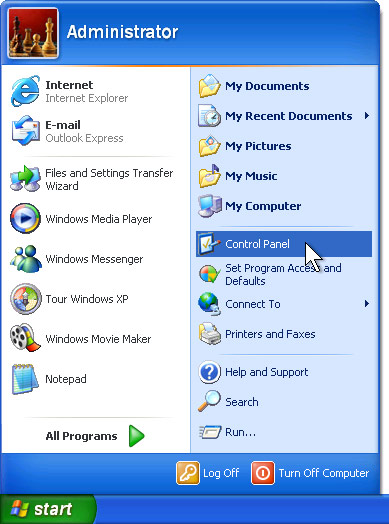 2. Find and Double click on Add or Remove Programs, locate on Avast! Free Antivirus, select the option "Remove".



3. Follow the wizard to complete the removal process.
4. Restart your computer to confirm that Avast! Free Antivirus has been removed successfully.
If You Prefer to Use the Registry Editor for Help
We have to give you a warn here, because it is a little bit risk-involved to remove Avast! Free Antivirus by registry editor, so you have to be very careful.
1. Click the Start and open the Run.
2. Type "regedit" in the dialog box and Registry Editor will show up.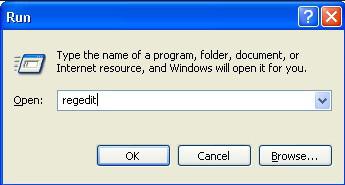 3. Find all the registry entries under the following items and delete them
HKEY_CURRENT_USER/Software/
HKEY_LOCAL_MACHINE/SOFTWARE/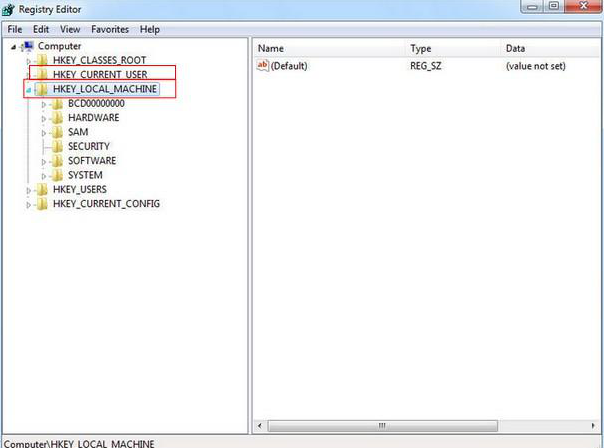 4. Reboot your machine to complete the whole removal.
Actually, it is not recommended to remove Avast! Free Antivirus with Registry Editor, because it is a very common phenomenon for any of you to accidentally delete some important registry files or modify the registry by chance, that could be a terrible mess. In this case, we suggest you to back up the registry first before you do anything about it. And don't be afraid that it may be a complex process to do the registry backup, because it's not. We will provide the below instructions for you to accomplish the registry backup.
1. Click 'Start' in the 'Run', type 'regedit' .Then press Enter to lunch the Registry Editor.
2. Right click 'My Computer', select 'Export', then open the 'Export Registry File' dialog box.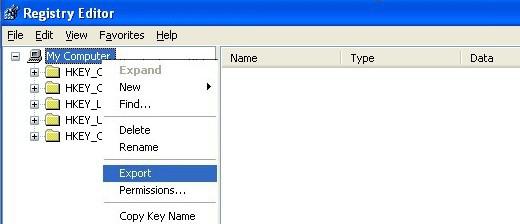 3. Choose them all, and in the 'Save in' drop-down list, select a save location, add a file name in the 'File name', then click 'Save'.
Now, we believe you have already finished the windows registry backup.
Since the Avast! Free Antivirus has been removed from your computer, you'd better install another antivirus to protect your computer before it is too late. Sometimes, to use several antivirus programs is very necessary, because every second will be risky for your computer to be infected by malicious virus or malware, and they never miss a chance to cause serious damage. So you should scan your system frequently and killing the viruses once been found, never underestimate what the virus can do to your computer. Even you have got a few antivirus programs for computer protection, don't be too cocky, because new virus technology always emerges faster than antivirus technology, you have to updates your antivirus constantly, and try to be vigilant at anytime and anywhere.