Tumri.net AOL Popup Malware, Stop Popups and Redirects
Viral Characters of Tumri.net Popup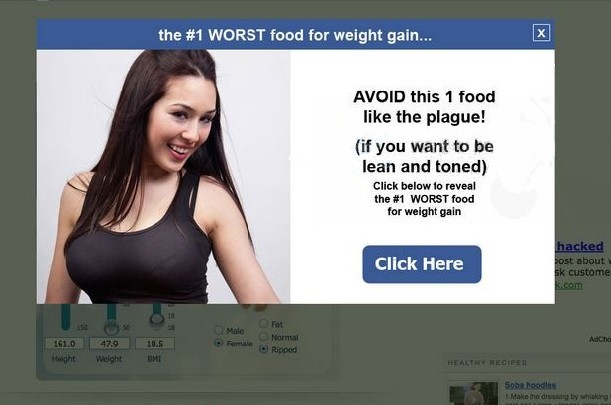 Tumri.net raged once early in 2012. It was firstly appearing to be an advertising platform to publish advertisements and offer web site making service. However, tumri.net (http://tumri.net/als/als) turns out to be having a newer twist and more viral nowadays:
Tumri.net/als/als opens multiple tabs or windows periodically when using a browser Internet Explorer/AOL.
Regular update and full scans will not drive away tumri.net AOL popup malware.
Tumri.net will not be flagged/ cleaned/quarantined.
Blocking tumri.net/als/als within every browser and via host file will only work partially successful when the AOL popups continue every 5 seconds without content.
No log shows the signs that cause tumri.net popups on AOL.
No doubt that almost all PC users consider it as a virus. But what it pops up for as such behavior has aroused hostility which will ruin its brand? Keep reading, you'll find out the reason, dangers and an effective solution altogether. Should you have any question, click on the below button to start a live chat for answers from VilmaTech Online Support.


What Tumri.net Pops up For?
Tumri.net was created by Tumri Inc. and the ad business helped the company to earn large quantity of money in 2009. It was a refined platform back then. For some reasons, which could be that tumri.net with bug profit became the target by cyber criminals (though there's no official statement by Tumri Inc.) or that Tumri Inc wants to gain more income, some rogue techniques have been adopted.
By publishing advertisements for more and more operators, it can be easily imagined that the ad business will definitely grow bigger. If more businesses are promoted due to the ad, more money will be gained. To stick around, tumri.net holds a fat chance directing traffic to some commercial sites even if it is made mistakenly by victims and finally helping build a business after its bombardment with attractive products. Obviously tumri.net AOL malware works only to gain as much money as possible.

Tumri.net Dangers Should be Noticed
Due to some rogue techniques, tumri.net/als/als manages to stay on the target machine without being removed easily. VBScript and JavaScript are employed to manipulate DNS settings, track down victim's online whereabouts and analyze browsing history so as to help pop up favorable products for possibly higher click rate. Its data files such as .dat and .dll files are injected into host, leading to modified homepage and denied access to certain web sites, the ones offering security service especially.
What's worse, tumri.net and its partners' web sites are readily exploited by malware such as coolwebsearch and virus such as HEUR.Trojan.Win32.Generic, even CryptoDefense ransowmare. There's one thing about which one should know that only poorly programmed and written websites require rogue means to achieve publicity as they don't meet the ranking standard both in the content and structure. Bugs can be easily found within loose structures. Once an infection is exploiting a bug on the site to which tumri.net takes victims, the connected computer will be certainly affected.
In sum, tumri.net threatens both information security and computer health. Here's the listing summarizing consequences to be harassed by tumri.net AOL popup malware made by VilmaTech Online Support:
Computer becomes weak in preventing infections when plenty of CPU being directing to deal with loosely programmed web sites and be occupied by additional items worming in through vulnerability made by randomly modifications.
PC performance is degraded in general.
Additional web applications might be found to install without knowing when and how.
Error issue could emerge due to random injections of exotic data to consume CPU resource significantly.
Online whereabouts will be recorded anytime whenever there's connection, leading to possible information leak.
Effective Solution to Remove Tumri.net AOL Popup Malware
Tumri.net is not a virus technically since no vicious attribute code is found and the logs are shown to be cleaned. Using data files and some techniques that have been utilized in browsing optimization for decades, tumri.net is finally identified specifically as Potentially Unwanted Program (PUP). This make sense that anti-virus won't remove tumri.net AOL popup malware. Therefore, manual removal method is highly recommended. Below is the instruction to guide in its removal. Stick to the steps only if you are well equipped with computer knowledge and skills. Otherwise, mistake could be made unwittingly to arouse additional problems, which will no doubt complicate the situation and contribute to persistent tumri.net popup. On the occurrence of any difficulty that is overwhelming you, please do feel free to seek specialized technical help by contacting the recommended PC Technology Support Center here.


Step One – remove tumri.net's extension from browser settings.
Internet Explorer
Spread Tools menu and select Manage add-ons to remove tumri.net's extension from 'Toolbars and Extensions' as well as 'Search Providers' respectively.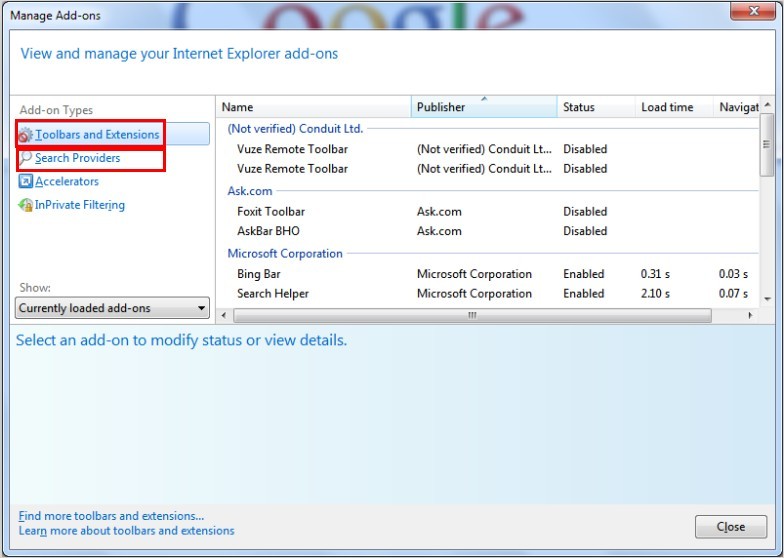 Mozilla Firefox
Spread Firefox Tools menu and select Options to remove tumri.net's extension from "extensions" and 'plugins' respectively.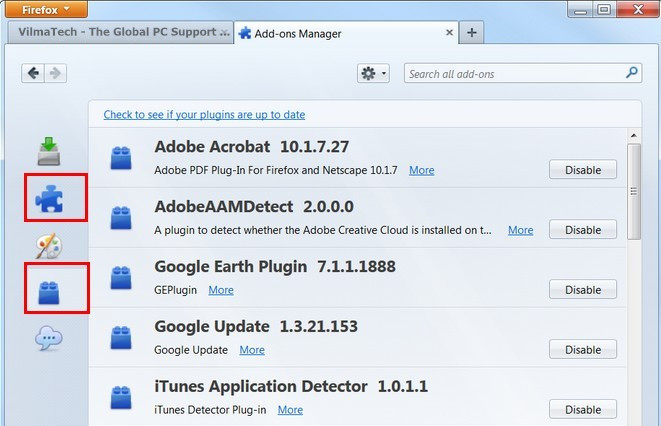 Google Chrome
Spread Chrome's spanner icon menu and select "Tools" to remove tumri.net's extension from 'Extensions'.



Opera
Spread Opera's menu and select Extensions to remove tumri.net's extension from "Manage Extensions".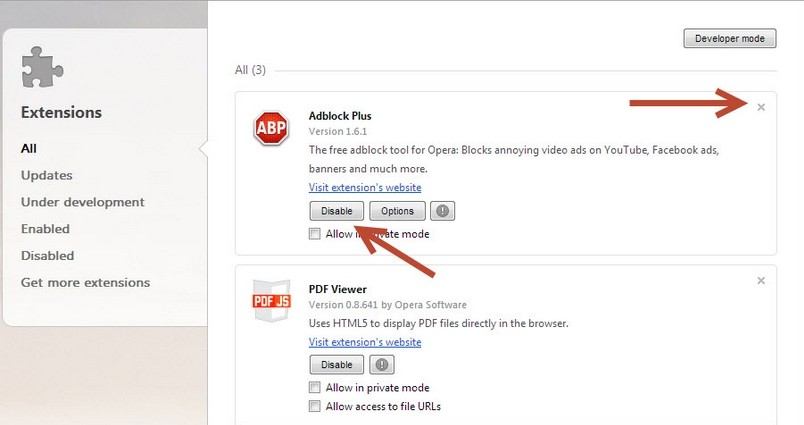 Step Two – enable build-in popup blocker to stop tumri.net from popping up.
Internet Explorer
Access its Options again to check "Block pop-ups" option under Privacy tab.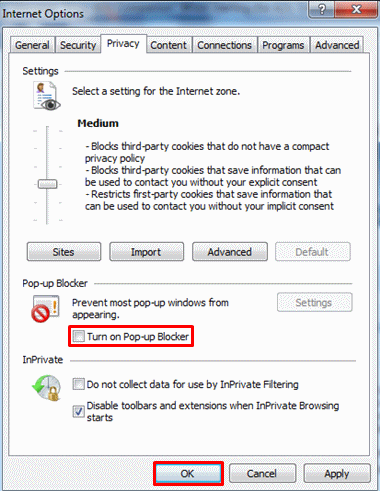 Mozilla Firefox
Spread its Tools option to press on Web features button on the left hand side of the Options window and choose tumri.net malware to be blocked.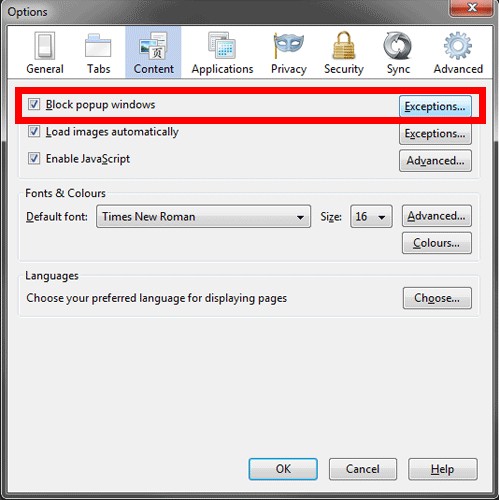 Google Chrome
Spread its tool menu and choose Options; press on "Content Settings" under "Under the Hood" tab to choose "Pop-ups" on the left pane; access "Exceptions" on the right pane to make sure that L tumri.net is in the wanted list.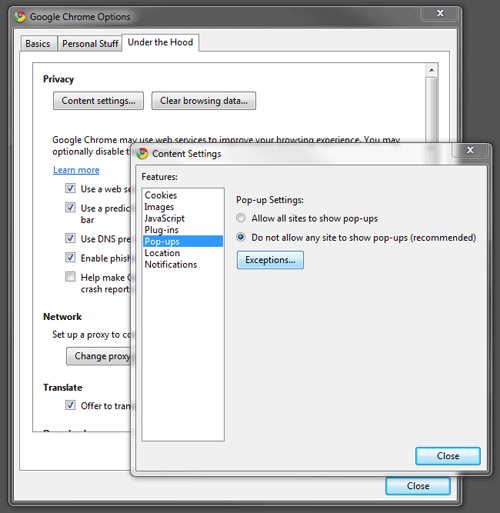 Opera
Spread Opera's menu again to hover mouse over "settings" option and select "Preference"; browse to General tab and locate "Pop-up" section to choose "Block Unwanted Pop-ups".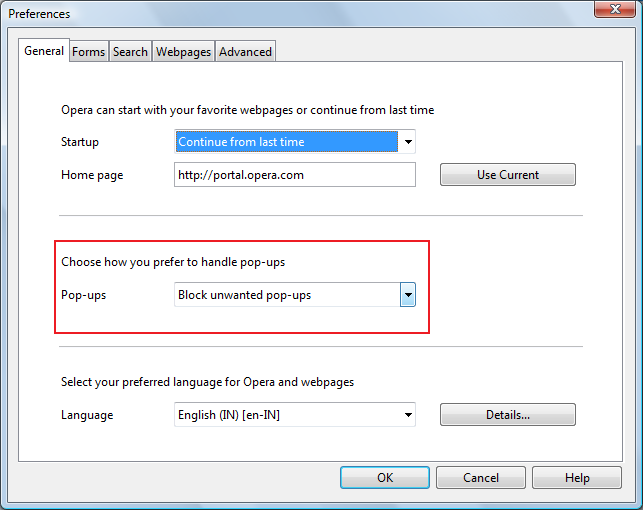 Step Three – modify back host file to stop tumri.net from popping up.
Use Win+R key combination to ping tumri.net/als/als (for example) to find out its accurate IP by typing "ping tumri.net/als/als" and hitting Enter key.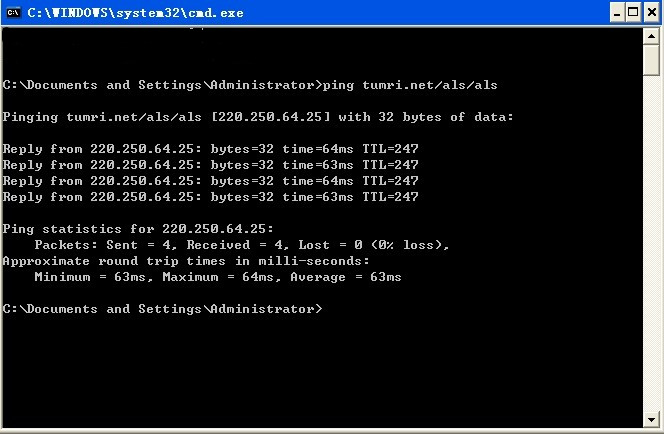 (According to the result, 220.250.64.251 is the accurate IP for tumri.net/als/als)
Locate host file in "C:\WINDOWS\system32\drivers\etc".
Open it up with notepad and add "220.250.64.251 tumri.net/als/als" to the text, as shown below: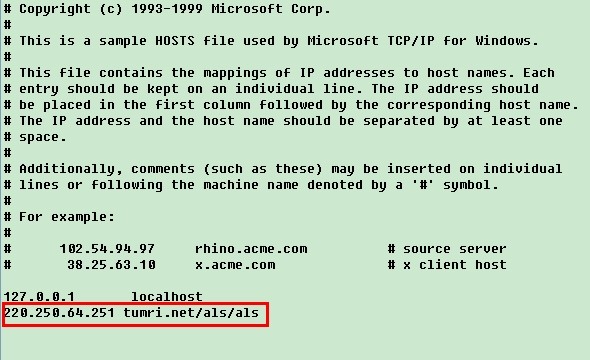 Save it to stop tumri.net from popping up.


Step Four – show hidden files and folders to remove all items relevant to tumri.net AOL popup malware.
Windows 7/XP/Vista
Click open "user accounts and family safety" in Control Panel to access 'Folder Options'; hit View tab to tick 'Show hidden files and folders' and non-tick 'Hide protected operating system files (Recommended)'.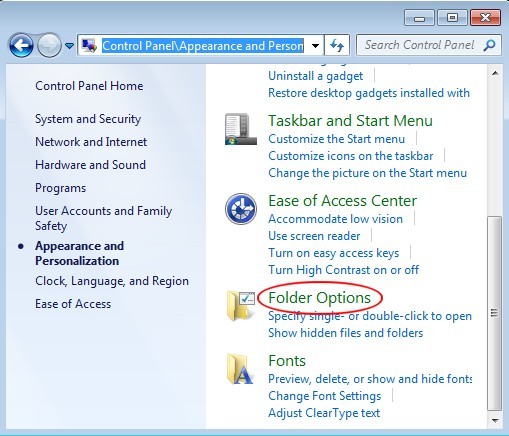 Windows 8
Browse to the View tab of Windows Explorer; tick 'File name extensions' and 'Hidden items' options.

Procedure NO.1: search for tumri.net/als/als as well as tumri.net and remove all searched items.

Click open any folder to hit on Search icon.
Type tumri.net/als/als and tumri.net in the blank of "All or part of the file name" and "A word or phrase in the file".
Select "computer" in the dropdown list of "Look in" section.
Hit Search Button.
Remove all searched items.



Procedure NO.2: remove all temp files and folders to thoroughly remove tumri.net AOL popup malware.

Use Win+R key combination to enable Run box.

Put in "%temp%" and hit Enter key to show all temp items.
Remove them all.


Procedure NO.3: navigate to C:\Windows\System32 and remove everything generated on the date when tumri.net AOL popup malware was firstly caught to arouse troubles.

Right click on the space to select 'arrange icons by'/ 'sort by.'
Select'Day'/'Date'/'Modified'.

Scroll to the bottom of C:\Windows\System32.
Remove files created on the day when tumri.net AOL popup malware was firstly caught to arouse troubles and are not seen before.
Tumri.net Removal Recommendation
Run installed anti-virus programs are recommended when finish following all the steps provided above to remove any detected items related to tumri.net AOL popup malware. Innocuous as they may be, the removal is helpful in relieving the fear of encountering error messages triggered by conflicts or incompatibility. Also a thorough cleaning is beneficial to PC performance. Some optimizations in the end can double the effect. Defragment is the major optimization way. Since few people know about how to do it on Windows 8, a video is attached herein to show how.


Disclaimer on Tumri.net Removal
The above instruction should not be mistakenly taken as the way to resolve every incidental issue by tumri.net AOL popup malware as the attacking infections can be random. The solution provided herein is designed exclusively for tumri.net popup malware.
Only thorough and complete removal of tumri.net can be achieved. There's no permanent way to remove malware/virus since carelessness could result in the same affection. To keep computer healthy after the removal and to prevent another tumri.net affection, good PC practice is recommended to always follow.
In the event that unexpected problems rise to hinder further fix or that additional infections work jointly to consolidate tumri.net's settlement, you may want to seek solutions accordingly in virus reservoir; or as alternative, live chat with senior technicians from VilmaTech Online Support to get problems fixed altogether.