Remove Titan Antivirus 2013 – Assistance on Uninstalling Titan Antivirus 2013
Titan Antivirus 2013 becomes a new nightmare for computer users, which is recognized as a notorious rouge virus or fake antivirus program. As a new member of Rogue.PCDefPlus family, Titan Antivirus 2013 is created as a tool in order to make damage in random machine and gain money from victims. Usually, Titan Antivirus 2013 could invade machine with any permission or knowledge of owner. Many computer users may have no idea how their PCs get infected Titan Antivirus 2013 actually and have a headache on how to remove Titan Antivirus 2013 completely. Commonly that once this fake antivirus program installs in your PC automatically, it will start a full scan of your machine and offer you some alerts:
 Security Alert
Vulnerabilities Found
Background scan for security breaches has been finished. Serious problems have been detected. Safeguard your system against exploits, malware and viruses right now by activating Proactive Defence.
Upgrade to full version of Titan Antivirus 2013 software package now!
Clean your system and ward off new attacks against your system integrity and sensitive data.
FREE daily updates and online protection from web-based intrusions are already in the bundle.

Titan Antivirus 2013 Firewall Alert iexplore.exe is infected with Trojan-Downloader.JS.Agent.ftu. Private data can be stolen by third parties, including credit card details and passwords.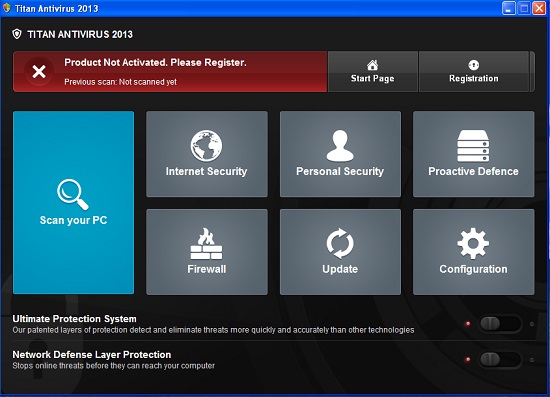 With its fake pure interface, it always pretends as a legitimate antivirus program that is able to help computer users to keep machine clean and safe. Contrary to expectations, it turns up to be the malicious programs which will do harm on PC as well as privacy. After having a fake scan and display alerts on your PC, it would ask computer users to pay for a licensed version of Titan Antivirus 2013 so that to terminate all threats effectively. The very fist thing you need to do is to ignore the message that offered by the fake antivirus program. What's worse, Titan Antivirus 2013 virus could download and install arbitrary files into compromised machine, which could include many other threats like Trojan, Worm, browser hijack virus and ransomware. If we do not remove Titan Antivirus 2013 timely, the virus is able to open a backdoor for remote hacker. Hence, your privacy will be in big danger due to the backdoor it opens. It is urgent to remove Titan Antivirus 2013 rogue virus once it comes up in our PCs to avoid any unwanted damage and data loss.
However, some computer users may get stuck while removing Titan Antivirus 2013 virus because of its stubborn properties. Tricky as Titan Antivirus 2013, it will create new codes and registry files so that to replace the default ones so that to glue on PC deeply and hard to be removed. If this is the case, we may consider the effective manual removal in order to clean up all its related files, processes, and registry files.


Possible Way to Get Infected with Titan Antivirus 2013
1) downloading files/drivers from an unreliable web sites;
2) opening email or downloading media files that contain the activation code of the virus;
3) The virus has successfully hacked some famous social online communicate website such as Facebook, Twitter, Yahoo and sites like that. The web masters are not possible to have enough time to manage all corners of their websites. If you get any suspicious pop-up from a website, you have to be careful since the pop-up may not be from the website, instead, may be from Trojans that can control your PC within a short time if you click the pop-up.
Guide to Remove Titan Antivirus 2013 Step by Step
1)      Boot your computer into Safe Mode with Networking
For Windows XP, Windows Vista & Windows 7
To perform this procedure, please restart your computer. -> As your computer restarts but before Windows launches, tap "F8″ key constantly. -> Use the arrow keys to highlight the "Safe Mode with Networking" option and then press ENTER. -> If you don't get the Safe Mode with Networking option, please restart the computer again and keep tapping "F8″ key immediately.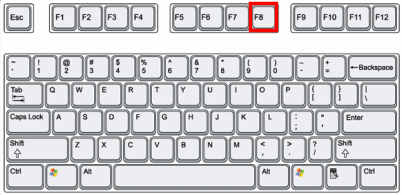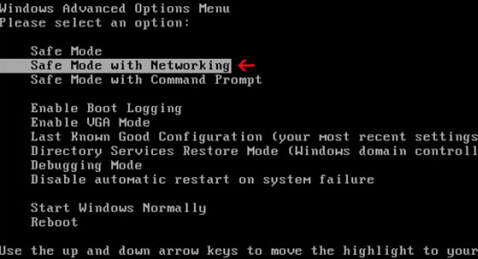 For Windows 8
A: Start and login the infected computer until you see the desktop.
B: Press the Ctrl+ Alt+ Del combination key, the Switch User interface will pop-up.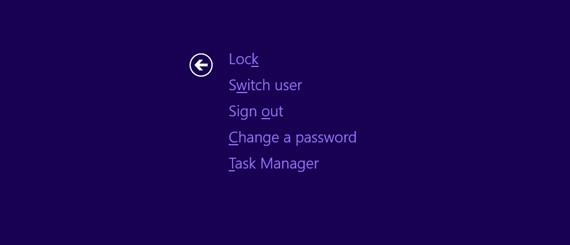 C: Always hold down the "Shift" key on the keyboard and at the same tine click on "Shut down" button once on the bottom right corner of the page.
D: There will be three options there: Sleep, Shut down and Restart. Click on Restart option.

E: The next window says 'Choose an Option' screen," then you need select "Troubleshoot."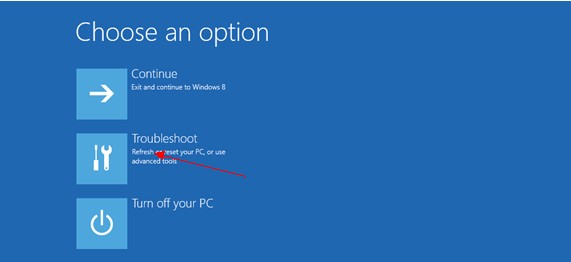 F: On the troubleshoot page click on 'Advanced Options'. In the following window choose 'startup settings
G: Choose 'restart,' and then wait for a minute. Windows will automatically display Safe mode options. At last press F5/5 key to highlight Safe Mode with networking option, hit enter key as well. Later after that, Windows 8 Operating system will be booted up with safe mode with networking.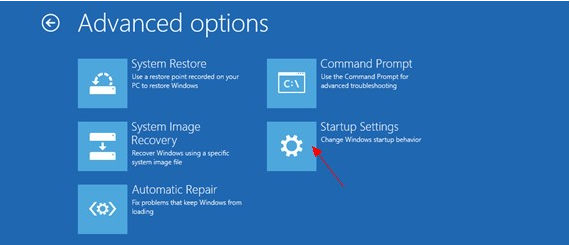 2) Check the following directories and remove Titan Antivirus 2013 associated files:
%commonappdata%\ifdstore\
%commondesktopdir%\Titan Antivirus 2013.lnk
3) Open Registry Editor by navigating to Start Menu, type in Regedit, and then click OK. When you have been in Registry Editor, please remove the following registry entries related with Titan Antivirus 2013: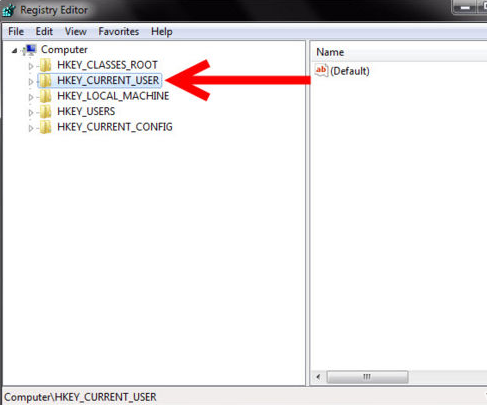 HKLM\SOFTWARE\Microsoft\Windows\CurrentVersion\Uninstall\ifdstore
Note:
The above mentioned Titan Antivirus 2013 manual removal process is really risky and cumbersome which should be handled with adequate expertise skills. So, this removal job is only suggested for those advanced PC users, because any mistake of removing critical files and registry entries will lead to your computer crash terribly. To get your PC problem resolved successfully within only a short period of time, you'd better consult computer experts 24/7 online to help you remove Titan Antivirus 2013 from your PC completely.