How to Remove SW-Booster Malware, Remove Latest Threat from PC
SW-Booster Brief Introduction
SW-Booster is categorized as potentially unwanted program as it is carefully produced by attackers to render perilous programs on Internet users' computers, as doing so can attackers get established perilous malware infiltrated on targeted PC without any consent under the masquerading of an legitimate program. SW-Booster is a tricky unwanted program. It renders the targeted operating system without any need of user's permission and exploits a lot of system vulnerabilities without any notification as well. Usually, most of Internet users are more clinked to believe the SW-Booster is a legitimate and useful program than doubt it. Indeed, SW-Booster is declared to be developed by PremiumSoft and appears to be useful program that can upgrade PC performance. But actually, the SW-Booster program is carefully bundled with malicious payloads aimed at compromising targeted system. During setup, the SW-Booster program registers itself to launch on boot through a Windows Schedule Task so that it can automatically start-up every Windows reboot.
Furthermore, just alike the Coupon Lasso perilous adware, the SW-Booster program can be packaged with a series of affiliated hazardous program such as EZDownloader or Optimizer Pro. All of those potentially program appear to be normal and useful but actually are designed for damage the targeted system. Once Internet users become infected, the SW-Booster program will effort to get he victimized machine totally compromised. The malware can tamper with default Internet settings, alter them with malicious pop-ups, spy on you and collect information about your virtual activity. What is more, they could help third parties use your web browsers as a platform for unreliable online advertising and bout browsing habits and preferences. Unfortunately, the log-in credentials, online transaction data, and even banking data can be stolen by attackers with ease once the SW-Booster program opened the backdoor on the victimized machine. ItsMyApp, Optimizer Pro, EZDownloader, SaveOn and Youtubeadblocker are just a few applications which SW Booster travels bundled with. Therefore, the key to remove the SW-Booster is to removal all its components including those bundled programs.
How to manually remove the SW-Booster malware If need professional help, you can Live Chat with VilmaTech 24/7 Online Experts now.

Step to Remove SW-Booster Malware from Infected System
Step 1: Unlock SW-Booste Pop-up Page
A: For Windows 7, Windows Vista
If the infectious machine turns on, get it shut down first.
Reboot victimized computer but before Windows launches on, hit F8 key.
By this way, you can get Windows Advanced Options popped-up.
Choose Safe Mode with Networking by arrow keys.
Press Enter key. Windows is loading files.
Access to the Desktop on the infectious computer.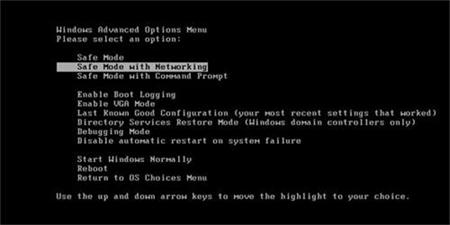 B: For Windows 8
Start computer and go to desktop first fro Windows 8.
Reach desktop, and then press Ctrl+ Alt+ Del combination key.
Switch User page pops-up, type "Shift" key and choose "Shut down" button.
Select Restart option. Choose Troubleshoot option.
Choose 'Advanced Options' and choose Startup setting.
Press F5/5 key to choose Safe Mode with Networking.
Windows is loading files and reach the desktop.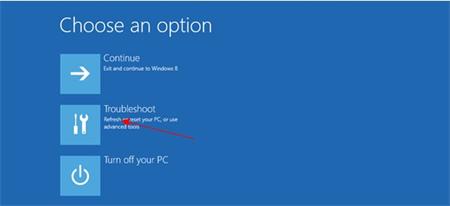 Step 2: Open Control Panel
Click the Start button and choose Control Panel there.
Windows 8, move the mouse cursor to the location of applications.
And then right click anywhere around the applications.
Get All Apps icon and click on it.
Locate at the Applications Menu.
Search Control Panel and open it there.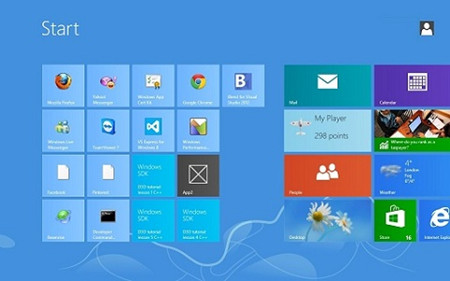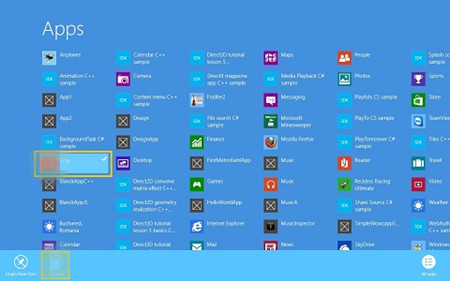 Step 3: Locate at Uninstall a Program
Open Control Panel Page.
Confirm the View type as big icons or small icons.
Choose the Uninstall a Program option and open it.
For Windows XP users, click Add/Remove option.(See below screenshot)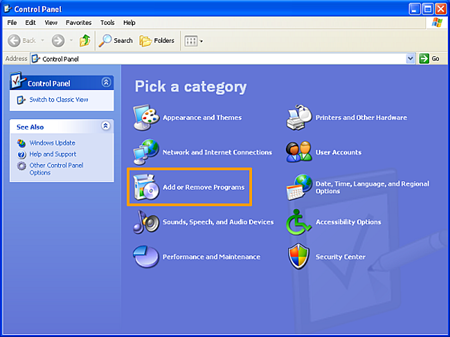 According the view types, you also can choose "Programs and Features" option.
And then just need open Uninstall a program option.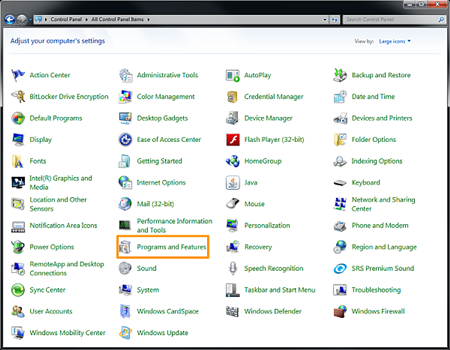 Next step, you need choose program related with SW-Booster.
And then click Remove or Uninstall option.
And then choose remove or Uninstall button again
After confirmation, the Windows will pop-up wizard to guide.
You just follow wizard to get the SW-Booster malware removed.
Step 4: Delete Virus Files

After the steps mentioned above, you still need to remove all left files about the SW-Booster malware. To accomplish this step, you have to show hidden files first, follow the below tips please.
A: Windows 7, Windows Vista,
Open Start button and open Control Panel.
Open Appearance and Personalization link.
Double click on Files and Folder Option.
Click on the Show hidden files and folders option.
Select the "View" tab. "Show hidden files, folders and drives."
Uncheck "Hide protected operating system files. Click OK.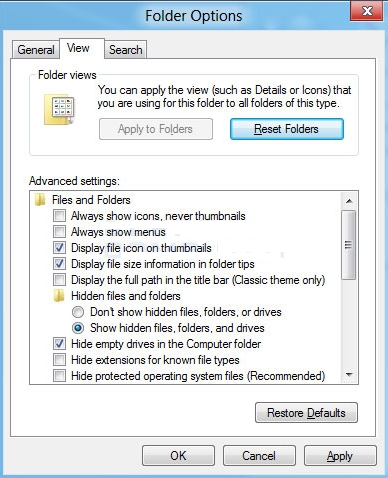 B: For Windows 8, Locate at the Metro.
Right click anyway where around the applications.
Click "All Apps" Double click on Windows Explorer.
Choose File Explorer, click View tab.
Check "File name extensions" and "Hidden items" options.
Press Ok to apply changes.


C: Delete shown files about the SW-Booster.
Click the Start button.
Choose My Computer or Computer.
For Windows 8, just reveal out Apps View and search my computer.
Access to local disks and open them.
Detect and delete all files related with SW-Booster.
After that close all pop-up windows.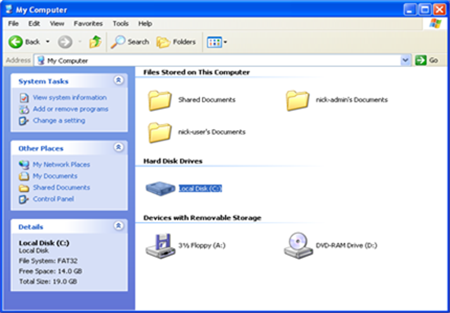 Step 5: Delete Virus Entries
Press Windows + R.
Type regedit in Run box and press Ok.
Reach the Registry Editor.
Search the SW-Booster.
Delete all detected entries.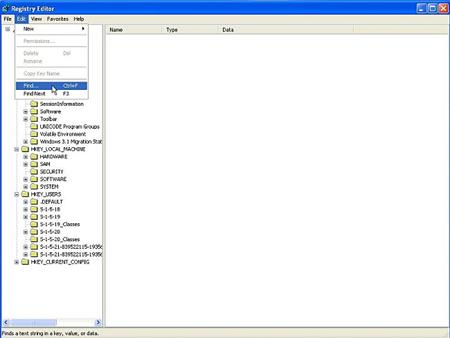 Step 6: Check Windows Firewall
Try below steps to get the Windows Firewall worked abnormally as usual.
Click the Start button and choose Control Panel again.
For Windows 8, still need access to the Apps View first.
And then search control panel from the search box.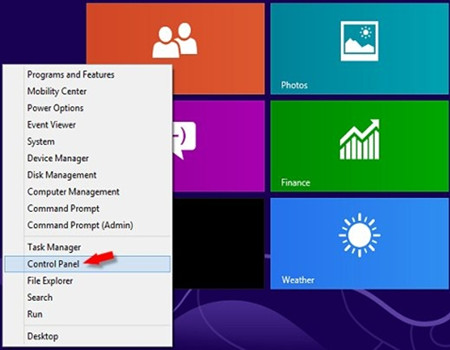 You then need choose security applet. (System and Security)
Choose System and Security link.
Open the Restore defaults link.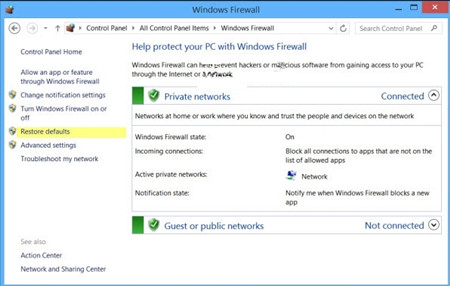 Choose the restore the defaults firewall settings.
Choose the Restore Defaults button now.
Confirm and click Yes to continue.
Windows Firewall then will be restored to the default values.
After that, reboot infectious computer.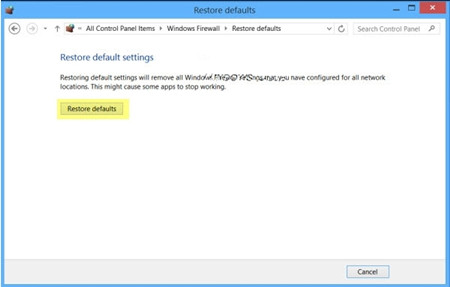 Create a System Restore Point to Fix SW-Booster
Conclusion
SW-Booster pop-up malware is categorized as malicious browser add-on that is not merely worth nothing but also carrying out abundance damage to the victimized machine. SW-Booster malware efforts to convince online users into downloading the potentially unwanted program and then accomplishes its malicious infiltration. It uses the disguise of genuine Windows program to trick online users and get them been trapped.. Actually, the SW-Booster just takes this pretense to propagate malicious payloads to the targeted system. Once users unsuspectingly installed, the SW-Booster malware then can be quickly added to the targeted Internet browsers. OpenSSL containing vulnerabilities is widely used to exploit to read the memory of the infectious system so that hijackers can gain access to the memory and impersonate service providers. And then data in memory also containing sensitive information can be stolen as well. Therefore, the SW-Booster malware should be removed from the infectious computer as quick as possible. If still need more information, you can live chat with VilmaTech 24/7 Online Experts