Remove SmartPCFix 3.09, Help to Unisntall SmartPCFix Malware
Overview of SmartPCFix 3.09
SmartPCFix 3.09 developed at www.smartpcfix.com/, claims to be a system utility program which devotes itself to provide superior computer services for its users, including clean up unnecessary registry/junk files and optimize the performance of system via freezing up valuable disk space. It seems that SmartPCFix 3.09 is a benignant application completely that can be used to safeguard computer from potential threats and maintain system to the optimum state. Nonetheless, it has been popularly recognized as a new type of Rogue security software or malware which has the capability to make chaos in system according to the user's feedback as well as recent security researches. Most commonly SmartPCFix 3.09 may propagate onto a victim's computer without user's awareness through using a variety of social engineering tactics. To be specific, the infection is being spread using system exploits such as BlackHole that is capable of permeating user's PC by technically excavating system vulnerabilities.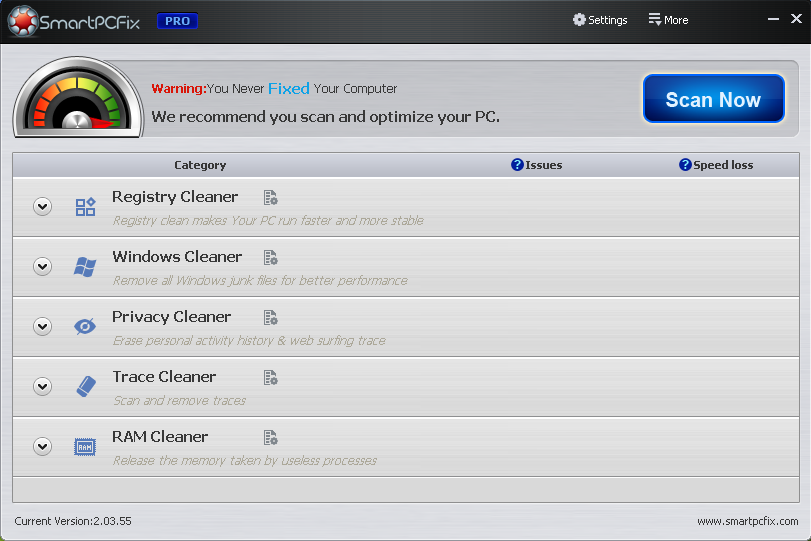 Meanwhile, SmartPCFix 3.09 is often packed with pirated or illegally acquired software that can be downloaded manually onto computer. When the specific program is lurked onto targeted machine, SmartPCFix 3.09 can be directly installed and initialized in system. Except that, this type of rogue virus is also prevent on malign websites or other legitimate web pages that have been compromised such as certain peer-to-peer file sharing websites. This way the drive-by-download of SmartPCFix can happen surreptitiously on targeted computer. Similar as other rogue virus like Windows AntiBreach Suite, the SmartPCFix 3.09 program generally uses fake automated scan function to allegedly check the affected operating system for potential threats. It frequently asserts that the computer condition is at high risk due to the existed PC malware or other system loophole. To resolve such issue, SmartPCFix 3.09 will commonly recommend users to clean up and optimize computer with the aid of its paid full version. Except the basic symptoms, SmartPCFix 3.09 is often bundled with numerous computer viruses that could do further harm on affected computer. This may include Trojan, worm, keylogger or other unclear subjects.
Note: If you cannot remove SmartPCFix 3.09 completely by yourself, you're welcome to contact VilmaTech 24/7 Online Computer Experts here to help you promptly and safely remove it from your computer.

Other Screenshots of SmartPCFix 3.09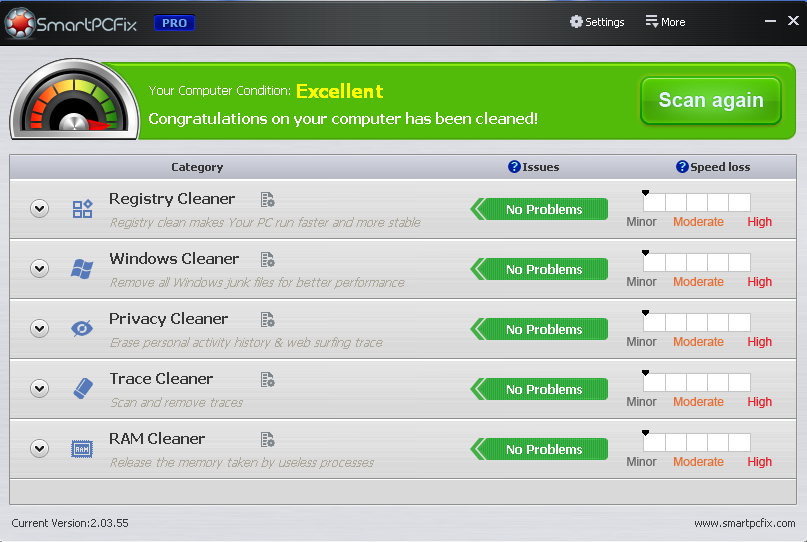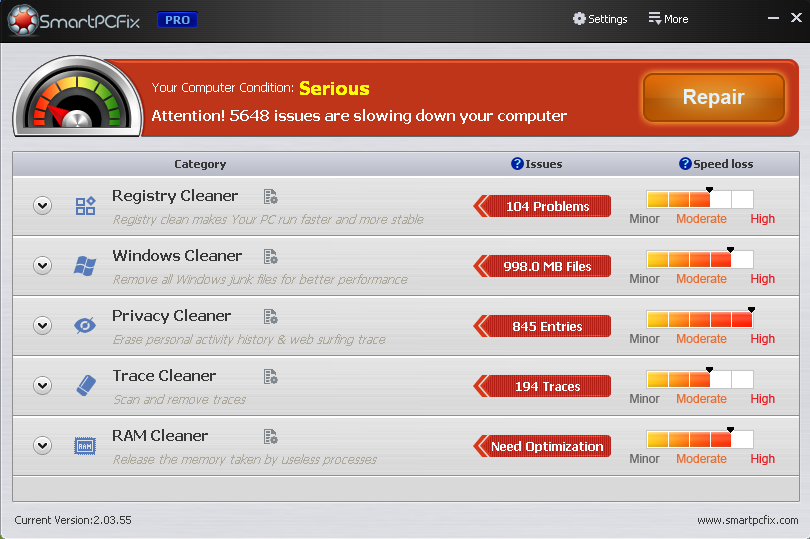 Why do I need to Remove SmartPCFix 3.09
Acting as a Rogue security program, SmartPCFix 3.09 can be invasive and destructive for affected operating system. Basically, it may be lurked into system without user's permission or knowledge, which is quite bothersome for computer users. When executed, this type of malware may perform an auto scan for affected PC, claiming that numerous dangerous threats existed in system. The main purpose is to mislead users to purchase its services or full version for alleged PC protection. Except that, this type of infection may block users from connecting to security websites regardless of browser they are using (such as IE/Firefox/Chrome). In addition, though victims may uninstall SmartPCFix 3.09 from computer at once, it may still come back over and over again after Windows boots up profiting from its advanced techniques. To avoid unexpected mess or damage, it is necessary to remove SmartPCFix 3.09 from computer for good.
How to Remove SmartPCFix 3.09 Manually
Different from other common threat, SmartPCFix 3.09 may even block standard antivirus program from running to avoid its auto removal. Besides, SmartPCFix 3.09 may be uninstalled from the system built-in Add/Remove Programs. Anyhow, the pop-up alert of SmartPCFix 3.09 may be still existed. The original reason is the full components of virus are not removed completely. In this case, you can follow the further steps to permanently get rid of SmartPCFix 3.09. Any problems, you can ask help from VilmaTech Online Agnets here for real-time support.

1.    Safe Mode with Networking
For Windows XP, 7 and Vista:
Restart infected computer. When the machine restarts but before Windows launches, hit F8 key constantly. In the Advanced Boot Options window, highlight Safe Mode with Networking and Enter.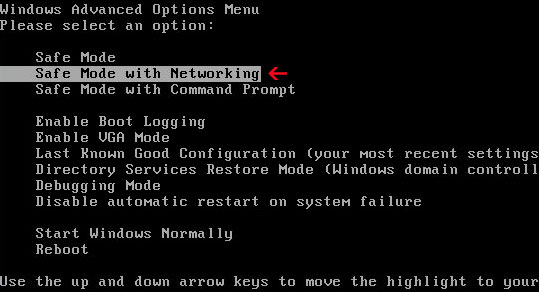 For Windows 8:
a.    Hold down the Shift key and F8 key together when computer restarts but before launches.
b.    In the pop up "Recovery Mode" window, click on See advanced repair options button.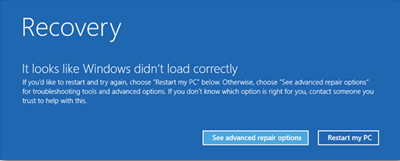 c.    In Choose an Option screen, click and go to Troubleshoot window.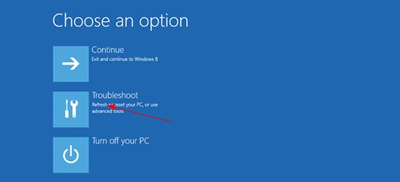 d.    Select Advanced Options tab.
e.    When you are at Windows Startup Settings option, click on Restart button.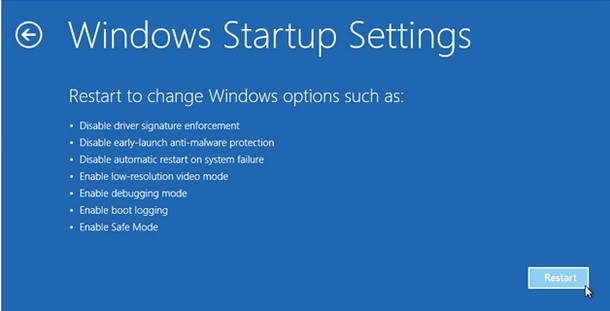 f.    Use the arrow keys to highlight the "Safe Mode with Networking" option, and then press ENTER. Later, the computer will be loaded up into Safe Mode with Networking automatically.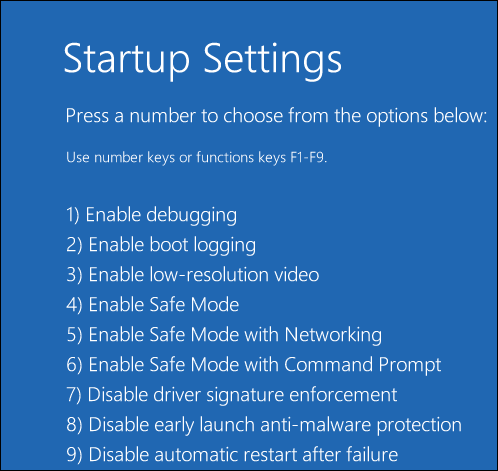 Note: If you have any problem or question during the whole removal process, please contact VilmaTech Support agents 24/7 online for more detailed instructions.

2.    Show hidden files of SmartPCFix 3.09.
a.    Start> Control Panel.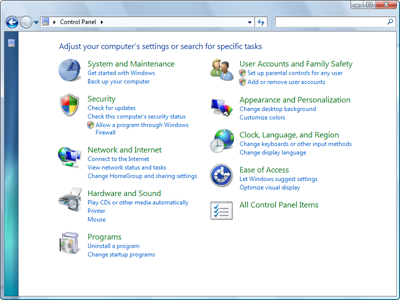 b.    Appearance and Personalization> Folder Options.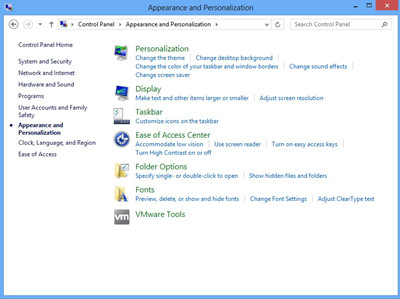 c.    Click View tab.
d.    Choose the Show hidden files, folders, and drives under the Hidden files and folders category.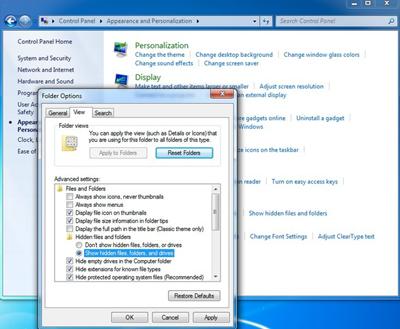 e.    Apply Ok.
3.    Stop the process of SmartPCFix 3.09.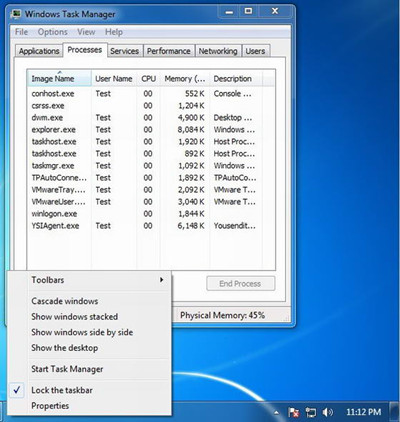 4.    Remove all files of SmartPCFix 3.09 stored on hard drive.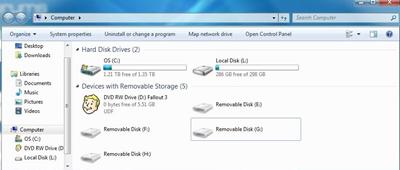 %AppData%\Protector-[random].exe
%AppData%\result.db
%UserProfile%\Desktop\ SmartPCFix 3.09.lnk
%AllUsersProfile%\Start Menu\Programs\ SmartPCFix 3.09.lnk
5.    Remove the registry files of SmartPCFix 3.09.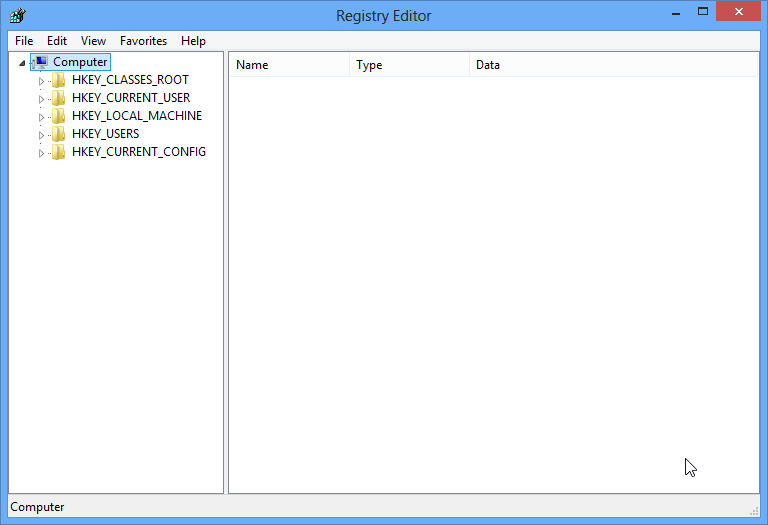 HKEY_CURRENT_USER\Software\Microsoft\Windows\CurrentVersion\Run\
Inspector = %AppData%\Protector-[random].exe
HKEY_LOCAL_MACHINE\software\microsoft\Windows NT\CurrentVersion\Image File Execution Options\a.exe\
Debugger = svchost.exe
HKEY_LOCAL_MACHINE\software\microsoft\Windows NT\CurrentVersion\Image File Execution Options\aAvgApi.exe\
Why does Antivirus Cannot Help
Most of the time, to deal with stubborn PC threats, computer users would like to utilize their installed antivirus software program. Without any doubts, a standard antivirus application has the capability to safeguard computer against potential threats and various system issues. However, different from other simple threat, SmartPCFix 3.09 is capable of blocking security tools from running or accessing Internet to avoid auto removal with the aid of its advanced hack techniques. Though users have updated their antivirus applications to the latest versions, they may still fail to catch and remove SmartPCFix 3.09 effectively. In reality, it is not the problem of those standard antivirus programs. Tricky as SmartPCFix 3.09 is, it is endowed with changeable characteristics to protect itself from various system removals. In this case, the auto removal may have a very low chance to get rid of SmartPCFix 3.09 completely. Victims need to figure out other helpful method to erase it from system ASAP.
Conclusion:
According to users' feedback and analysis from computer experts, SmartPCFix 3.09 has been universally recognized as a new type of Rogue security software program or malware that is capable of making unexpected hazards and loss on affected computer. It is certain that SmartPCFix 3.09 should be removed from computer as long as being informed of its symptoms. However, being endowed with advanced hiding techniques, SmartPCFix 3.09 is able to escape the full detection and auto removal from security tools. Thereupon users are obliged to figure out other effective approach to completely terminate SmartPCFix 3.09, such as almighty manual removal. Manual approach is known as the most practical way to clean up stubborn PC threats from computer. Anyhow, the process is related to kernel parts of system including DLL.files and registry files, which do not allow any mis-operation. If you cannot remove SmartPCFix 3.09 on your own and afraid of making mistake, you can start a live chat with the recommended VilmaTch Online Tech Agents to help you remove it permanently.