How to Remove iStartSurf.com, Latest Removal Guide of Browser Hijacker
What Is iStartSurf.com
Istartsurf.com is a website offering search service for images, videos, news and games. The website also seem friendly that it will add some quick button to enter popular sites like Facebook, Twitter, YouTube, shopping sites and games. However, some users may not know that istartsurf.com is actually browser hijacker that can threat to security of your browser. Istartsurf.com is able to get into your computer and modify the default settings without users' permission. According to most of cases, istartsurf.com is compatible with most of common browser including Internet Explorer, Mozilla Firefox even Google Chrome. Victims may get no notification when istartsurf.com attack their browser, and users don't know how their browser get this infection.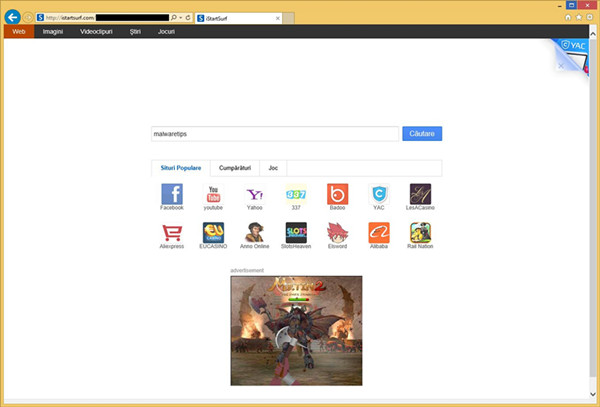 The fact is that istartsurf.com can be distributed in many ways. Most of victim computers are attributed to users' drive-by-download. Usually, users may be careless when they try to download freeware and shareware from program websites or forum. Even if you download programs from those high reputation program websites, there is risk that your computer get istartsurf.com browser hijacker because cyber crooks may embed istartsurf.com process into adware, BHO, extensions and more. Then istartsurf.com's files can access to computer and create its malicious code in related folders when the download program is installed. Beyond that, istartsurf.com browser hijacker may hide in compromised or illegal sites that contain banners and other viruses. Computers and browsers that is under poor protection or have vulnerabilities are easy to be infected with it, for it can be bundled with malware or sneak into computer with the aid of hack tools.

Infected with istartsurf.com, the victim browser may be opened with istartsurf.com as homepage and search engine is changed to Yahoo or others. Despite Yahoo is not a suspicious search engine, some users dislike the unauthorized modification. In addition, istartsurf.com may try to control DNS setting and cause unwanted redirection. So, never click on its pop-ups and sponsored links without consideration. Not only modification, istartsurf.com also add potentially useless browser extension without users' consent that the browser is likely to get other malware. However, a completely removing is not an easy job for some users. Follow the manual removal guide from VilmaTech Online Experts or chat with the professional technicians 24/7 online.
Removal Instruction of istartsurf.com Browser Hijacker
Step One: Reset Browser
IE:
Open Tools menu and choose Manage Add-ons. Choose Toolbars and Extensions, and select unwanted extensions. Right clicks to choose Disable All option.



Tools menu again and choose Internet Options, and then choose Advanced tab. Then click on Reset button and choose Reset in pop-up window.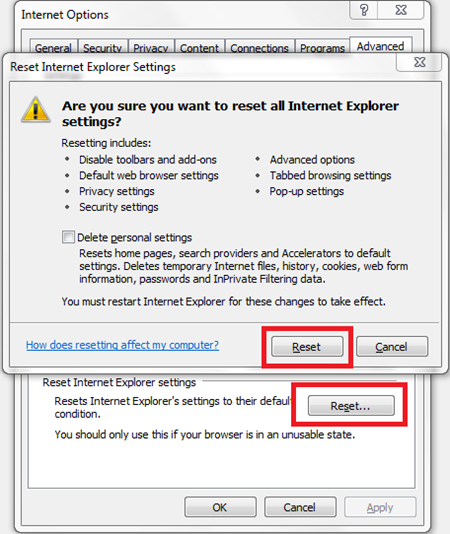 Mozilla Firefox:
Open Firefox menu and choose Add-on and then select unwanted extensions, and click Remove button.



Then choose Help in the menu and then Troubleshooting Information. Click on Reset Firefox on the right top and click on Reset Firefox in pop-up window.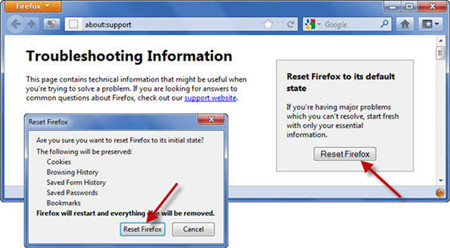 Chrome:
Open Chrome menu and choose Extensions, and then select unwanted extensions and click can image to remove.



Choose Settings tab in current window and click on Reset Browser Settings. Check related items in showing window and click Reset button.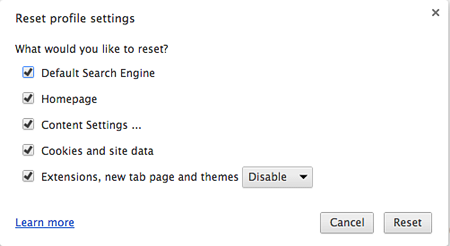 Step Two: Remove Related Files
Open COntrol Panel and choose "personality and appearance", and then choose Folder Options. Select View tab and highlight "show hidden files and folders", and click OK. Next, go to local disk and remove infected files about Istartsurf.com under Temp and AppData folder.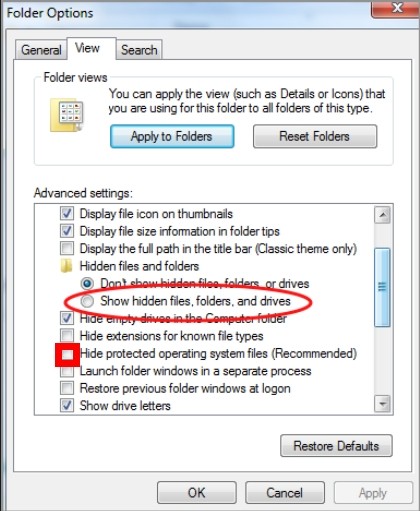 Step Three: Clean Registry
Open Start menu and type "regedit" in search blank. After entering Registry Editor, unfold the entry trees and navigate the subkeys. Delete all the keys and values related to Istartsurf.com.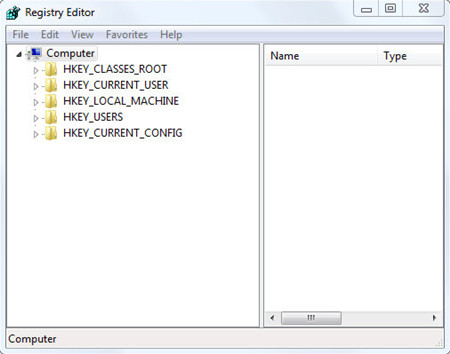 Conclusion
Istartsurf.com is not a safe site that can help you to search what you want. On the contrary, istartsurf.com is considered as browser hijacker which lead to lots of trouble to infected browser. Istartsurf.com is able to enter browser without any permission and modify home page, search engine, pop-up blocker and other settings in order to cause redirection to its sponsored links and promotion commercial ads. Nonetheless, removing it seems not easy. Follow our removal instruction above or chat with VilmaTech 24/7 Online Experts for help. What's more important, users need to pay more attention to the potential cyber threats and develop good surfing habit.