How to Remove Ghost Push Trojan on Android Phone, Effective Removal Tips
Ghost Push Trojan, a new virus discovered recently, has gradually become a hot topic among Android phones or tablets. Ghost Push Trojan is the main source of virus which is always showed as "Money test" or "Time service" to attack Android devices. It is widely reported that the Ghost Push Trojan virus is nearly impossible to delete from infected Android device. Therefore, people are too annoyed to tolerate those unwanted installations. Under the more risky situation of surfing the Internet, there are still many people do not have enough security vigilance. The increasing number of criminals tend to earn money illegally but quickly. So they take full advantage of the loopholes of Android Operating System, which is available for users upload or download applications freely. Without any doubt, it is pretty dangerous to be attacked by unknown source apps. In addition, hackers are experienced to insert Ghost Push Trojan virus into many other ways victims can easily get, such as some freeware applications, spam email and its attachments, pop-ups and ads, websites. The best way to confront with Ghost Push Trojan is that once the Android phone is infected by it, user should find technical ways to remove Ghost Push Trojan as soon as possible.
It is not any exaggeration at all to say that Ghost Push Trojan is horrible. To begin with, we can see a data that Ghost Push Trojan spreads in a very high speed and large scale which makes 900,000 Android devices get infected. Moreover, Ghost Push Trojan is able to obtain full root and control the targeted phone or tablet, which those Android users are most worried about. After Android phone getting fully controlled by Ghost Push Trojan, the designed operation will work at once. It starts to down many applications without user's authorization and permission. In other words, illegal designers can make profits from those application, with an considerable amount. As mentioned above, this is a very nasty virus that sticks to Android phones internals. Since it works in a very short time and get full control by rooting, most anti-virus software cannot have adequate time to reflect that they are unavailable to delete Ghost Push Trojan from the device. However, if users need to be assisted, feel free to ask VilmaTech experts for help. They are all professional to deal with cyber virus like Ghost Push Trojan.

In addition, no only does the Android devices download plenty of unwanted applications, if that is attacked by Ghost Push Trojan, but also the private information is high possible to be stole. The moment Ghost Push Trojan gets fully control of Android phone, it will install lots of other viruses that are very hard to remove from your phone, and will do things like leak your mobile data, send SMS messages to premium numbers, steal your private information, or even damage your device. Some of cyber criminals will use those private information to defraud money or even steal money directly. Innocent Android device users, therefore, should react at once if the phone is infected by Ghost Push Trojan to recover it by effective ways.
There are some of easy and useful tips to remove Ghost Push Trojan on Android phone or tablet.
Step 1. Reboot your Android phone into "safe mode"
Hold the power button until there is a pop-up menu.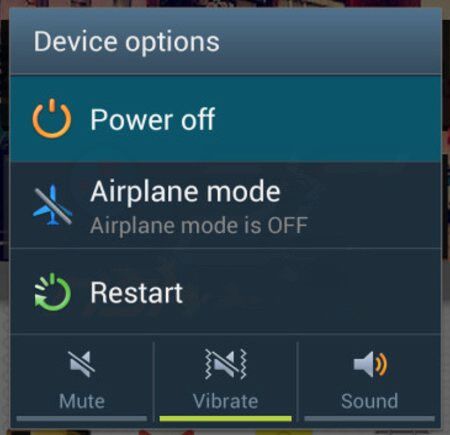 Keep pressing "power off"several seconds until there is a confirmation to ask you if you want your device to reboot into "safe mode".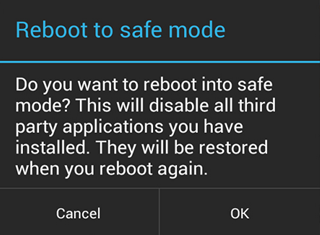 Choose "OK" to continue.
Step 2. Remove Ghost Push Trojan Virus related application
In the main menu, find "settings", then choose "manage applications".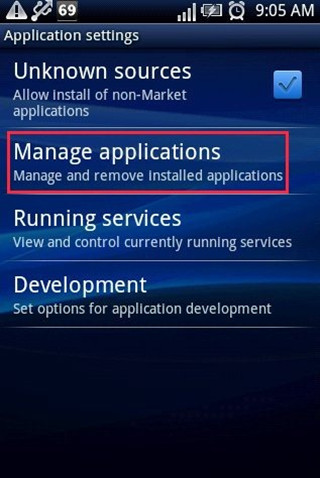 Uninstall the related application.
Step 3. Remove Ghost Push Trojan Virus related files
Find out files option in the main menu.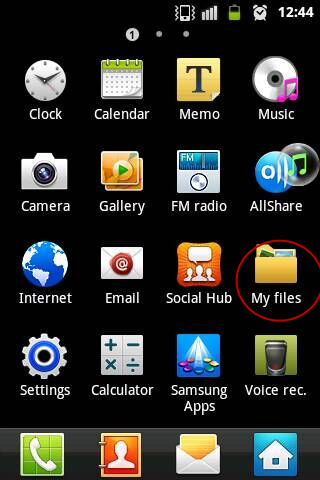 Select all the remaining files in the phone and then delete them.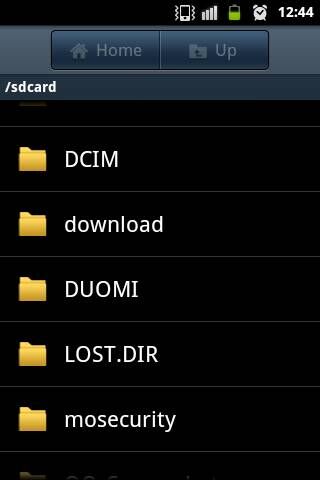 Reboot the phone.
Ghost Push Trojan, in conclusion, is a malware which will make series of troubles and malicious to enter Android devices without any permission and authorization. As Android Operating System is in a self limit issue, devices equipped with the system are under bigger risk than others. However, it is not mean that there is nothing to do. It is essential for people to develop good habit to surf the Internet and use the phone or other devices. To protect Android phone or tablet, users should not click any links unknown or get into some strange websites. In addition, they should not download third-parties' app from unknown resource or strange attachment following email. Unfortunately, it is still possible for Android device to get infected by Ghost Push Trojan Virus. Besides, mobile phone users can learn some useful removal tips in case of emergencies. If there is still any trouble, VilmaTech experts are always here to help to deal with it.