Remove Encryptor RaaS Ransomware, Remove Ransomware-as-a-Service on the Block
Encryptor RaaS Ransomware Description
A new version of encrypted ransomware called Encryptor RaaS dedicates to attacking PCs, encrypting files as a service on the block, allowing attackers to remotely execute code for a complete compromise. Unlike all previous encrypted ransomware, Encryptor RaaS performs its fraud tactic as a service (RaaS) operation, every victimized user needs to use a new bitcoin address and become a new maker of the Encryptor RaaS Ransomware as a service. This sort of encrypted ransomware is quite harmful due to its goals of blackmailing money and the very despicable means of confidential files encryption. For those unsuspecting online computer users, the Encryptor RaaS ransomware as service website seems to be no problem. Attackers carefully carefully crafted such ransomware and have set up a procedure to allow those thirty parties to purchase for a service. As doing so can those third parties invisibly distribute ransomware on their botnets. This also is the cunning that attackers can spread the Encryptor RaaS ransomware with ease and even kep 20% of the profits from those attacks.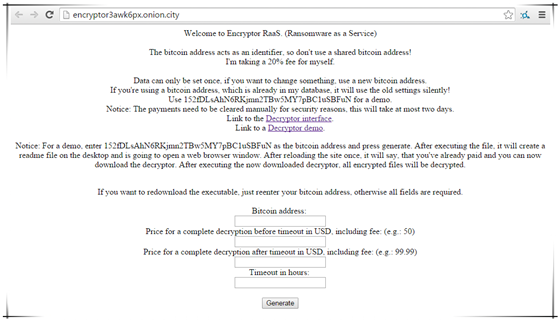 Encryptor RaaS ransomware is able to encrypt all files stored on the infectious PC, including videos, phones, musics, and a lot of other personal files. All files can be encrypted with specific extensions. On the Encryptor RaaS ransomware block interface, a series of messages page declares victimized users that they have to pay a fine in time for obtaining a decryption key, and only done like that they can recover all encrypted files. If victimized users don't pay the demanding fine in time, they have to face a risk of losing all files and even pay a higher ransom. If you are one of the victimized users of the Encryptor RaaS ransomware, don't believe it. The true nature of the encrypted ransomware comes designed by attackers or cyber gangs, the main goal is to blackmail money from those innocent online computer users. And it won't help to recover all encrypted files though the demanding fine is paid in time. Attackers never have the conscience, so don't be taken in. Bare in mind, the Encryptor RaaS ransomware service page is a trick exploited by attackers to make more money. Don't be the accomplice of the Encryptor RaaS ransomware.
Encryptor RaaS ransomware is able to carries out incredible damage on the targeted PC, it not merely blocks the infectious system and encrypts all files, but also constantly exploits system vulnerabilities to open backdoor. Once the backdoor is opened, attackers can access to the infectious PC via backdoor for collecting confidential information. Online transaction data, log-in credentials, banking data, and more other financial details must be at high risk of exposure. Therefore, the best way to avert from further damage by the Encryptor RaaS ransomware is to remove it from the infectious computer as quick as possible. Don't believe all tricking messages on the Encryptor RaaS ransomware as a service on the block page. Hurry up, seizing the best time to remove such virus quickly can effectively help you reduce the damage to the minimum. If you are not familiar with the Encryptor RaaS ransomware removal, you can ask for professional help from IT experts.
It's highly recommended of you quickly removing Encryptor RaaS ransomware as a service on the block, if need professional help, you can Live Chat with VilmaTech Online Services now.

How to Remove Encryptor RaaS Ransomware As A Service on Block
Step 1: Safe Mode
If the Encryptor RaaSransomware makes the victimized machine abnormally worked and you can't enable programs there, you can reboot the victimized machine with safe mode with networking.
For Windows 7, Windows XP, Windows Vista
1. Totally shut down the infected computer.
2. Press Power button to boot up the infected computer, but before Windows launches (after skipping the first interface), you have to hit F8 key to reveal out Windows Advanced Options.
3. Next Window says safe mode, safe mode with networking, safe mode with command prompt, etc. Highlight safe mode with networking by pressing Up-Down keys and hit Enter key. Wait for a moment, Windows is loading files to the desktop.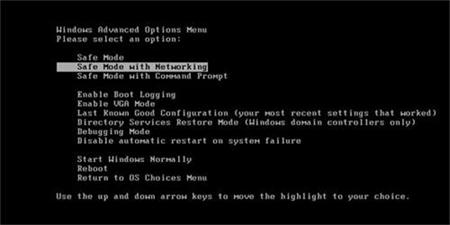 For Window 8 Users
1. Reach the desktop
2. Press the Ctrl+ Alt+ Del key, it will bring you to the Switch User interface.
3. Tap the "Shift" key on the keyboard by your left hand, click on "Shut down" button. Click on Restart option. In the 'Choose an Option' screen, you need select "Troubleshoot."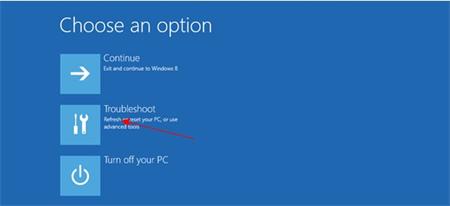 4. Click on 'Advanced Options', and in the following window you need choose "Startup setting."
5. Choose "restart." Press F5/5 key to highlight Safe Mode with networking option, hit enter key.
Step 2: Windows Task Manager
End the Encryptor RaaS ransomware process. Press Ctrl+ Esc+ Shift or Ctrl+ Alt+ Del to open Windows Task Manager. Scroll down and locate at random Encryptor RaaS virus file and click on it. You last need click the End Process button.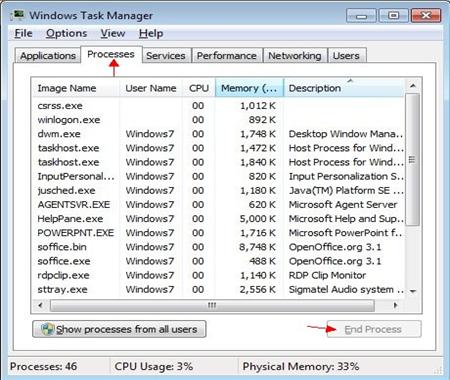 Step 3: Show hidden virus files
Delete Encryptor RaaS virus files from Local disk.
1. Click on Start button. Click "Control Panel." And click on Appearance and Personalization.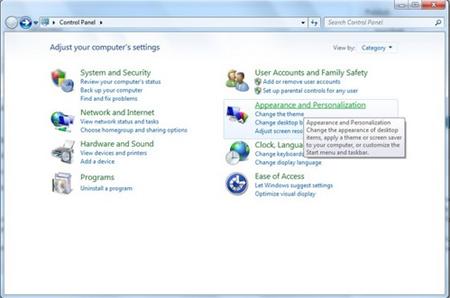 2. Double click on Files and Folder Option.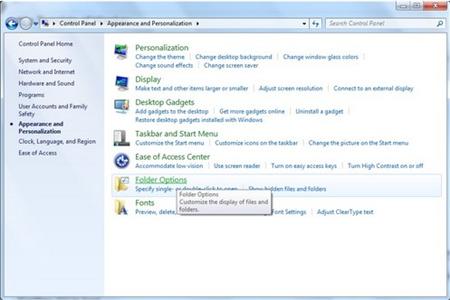 3. Select View tab. Check "Show hidden files, folders and drives." Uncheck "Hide protected operating system files (Recommended). Then click ok to finish the changes.
4. Open Local disk, and remove Encryptor RaaS virus files.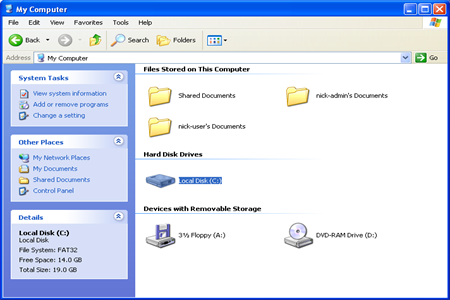 %AppData%\Protector-[rnd].exe
%AppData%\Inspector-[rnd].exe
Step 3: Delete virus registry entries
Delete the Encryptor RaaS virus registry entries.
1. Press Windows+ R key to reveal out Run box. Type regedit in Run window and click Ok.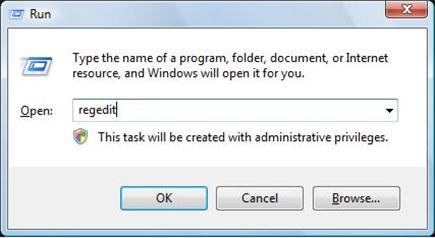 2. In the Registry Editor window, you need navigate to the below path. You then need to find out "Shell" and right click on it. Click on Modify.
3. The default value data is Explorer.exe If you see something else written in this window, remove it and type in Explorer.exe.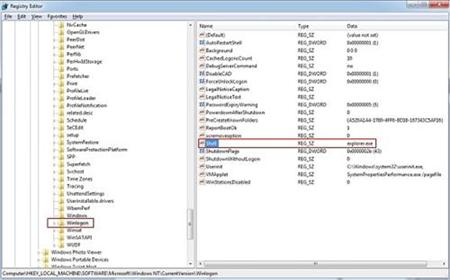 HKEY_LOCAL_MACHINE\SOFTWARE\Microsoft\Windows NT\CurrentVersion\Winlogon\
4. Now delete Encryptor RaaS ransomware registry entries, you can refer to the below registry entries.
HKEY_CURRENT_USER\SOFTWARE\Microsoft\Windows\CurrentVersion\Run\[random].exe
HKEY_LOCAL_MACHINE\SOFTWARE\ Encryptor RaaS
HKEY_CURRENT_USER \Software\Microsoft\Windows\CurrentVersion\Policies\System 'DisableRegistryTools' = 0
HKEY_LOCAL_MACHINE \SOFTWARE\Microsoft\Windows\CurrentVersion\policies\system 'EnableLUA' = 0
Step E: Reboot with regular mode
You need reboot the infectious computer with regular mode to active the virus removal.
In Conclusion
A number of newly discovered encrypted ransomware affecting users' PCs could allow attackers encrypt all files to blackmail money from victims and even to steal confidential information for illegal benefit-making online. For the new version called Encryptor RaaS, which ransomware is able to entice targeting users into installing malicious codes on their computers without any consent, the main way is through drive-by download or spam email. Encryptor RaaS ransomware is able to bypass security controls only when it is can be bundled with those freeware, shareware, web plugin, or a lot of other third-party programs. By installing those potentially unwanted programs on PCs, the Encryptor RaaS ransomware within them can be installed simultaneously without any need of permission. Once Internet users become compromised, the Encryptor RaaS ransomware as a service block page will pop-up to inform victims. If see, it is better to remove it immediately. If need more help to remove Encryptor RaaS ransomware, you can live chat with VilmaTech 24/7 Online Experts