Remove Caribarena Virus on Android Phone,Mobile Virus Removal Guides
Caribarena Ransomware, or Caribarena Virus, is known as a tricky ransomware which is able to lock victim Android phone to cause innocent users' losses. Caribarena Ransomware is designed by online criminals, aiming at extorting victims' money finally. It is as dangerous as a rogue application because Caribarena Ransomware block infected Android phone to force users to pay such bogus fine to unlock the phone. What's worse, it still claims that it belongs to the official agency. So there are many users trust it easily and firmly. That's why Caribarena Ransomware could have plenty of opportunities to have its illegal behaviors successfully. On one hand, it makes up some fake accuses to frighten victims, through banners or warming notes, which may threaten users to pay that $200 bogus fine without thinking carefully. On the other hand, Caribarena Ransomware continues to claim that if users can not pay the money within the deadline, the phone would be blocked forever, to increase users' tension. Confront with the situation, what users' would do is to calm down and keep clear-minded to avoid struggling in the scam. Then, look for some professional way to remove Caribarena Ransomware from infected phone as soon as possible.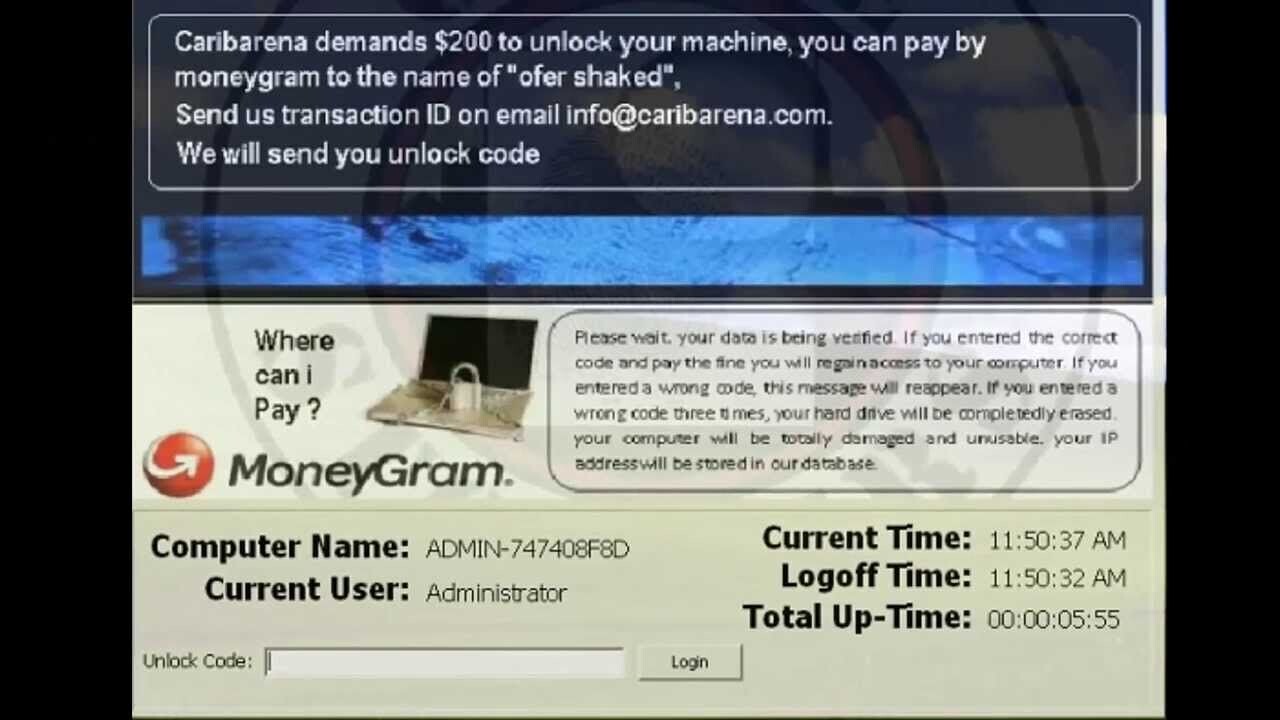 With Caribarena Ransomware infected, one more to be mentioned, do not trust any word in its note or warming. Do not pay any money, because it is so tricky that it will not help you to unlock your phone but just want to reap without sowing. Users should know it clearly that Caribarena Ransomware is a scam which is used to make illegal profits from victims or financial fraud. Once victims pay the money as those fake information required, not only will they find that the phone is still locked, but also money is lost. So, after infection, what an urgent affair is to find professional way to remove Caribarena Ransomware as quickly as you can and protect significant information. No matter what trouble does your device meets in the progress of removal, feel free to have a live chat with our VilmaTech online experts and they will try their best to do some favors for you.

In addition, Caribarena Ransomware is so horrible to not just cause victims' financial loss. Once the phone is locked, operating system will expose to serious danger. As users loss control of the phone, Caribarena Ransomware would take full advantage of chance to damage system and poor security settings. Then , the infected phone is much easier to be attacked by other malware or virus. At the same time, Caribarena Ransomware installs lots of unwanted application on the infected phone for further interests. With such a terrible situation, let alone users' private information, cyber criminals would collect those personal information for other illegal uses. Under the attacks of Caribarena Ransomware and other malware, the infected operating system will be worse and worse, even too weak to collapse.
Caribarena Ransomware is widely inserted into many kinds of unsafe websites and downloads. It is so threatening because it can spread via malicious codes and Trojan virus. When it access to target device, there is not any notice to allow users to know it. Due to its high risk and horrible results, users should remain on alert when surfing the Internet or downloading application. What's more, it is essential to develop a good habit to use mobile phone to avoid virus infected. If it is unfortunately to be the target of cyber virus, just keep calm and find the professional help. Never trust any instruction from that application.
If somebody want to work out the trouble by himself, now, here are some professional instructions to remove Caribarena Ransomware from the infected Android phone:
Step 1. Reboot your Android phone into "safe mode"
Hold the power button until there is a pop-up menu.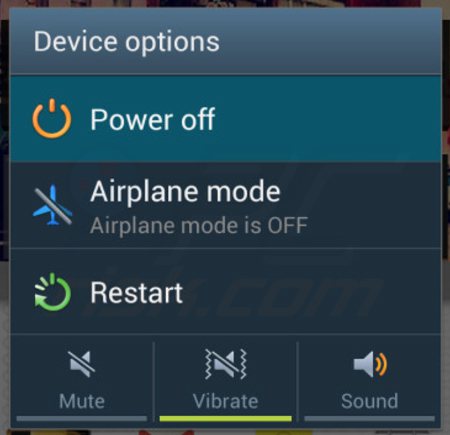 Keep pressing "power off" several seconds until there is a confirmation to ask you if you want your device to reboot into "safe mode".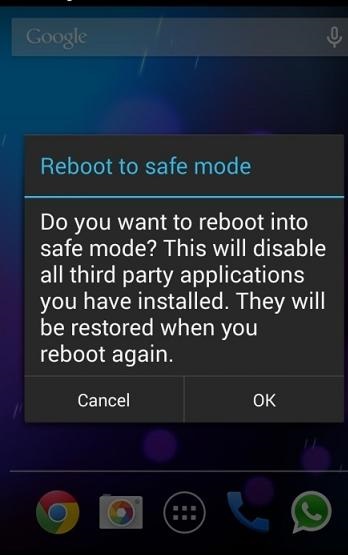 Choose "OK" to continue.
Step 2. Uninstall Caribarena Ransomware related application
In the main menu, find "settings", then choose "manage applications".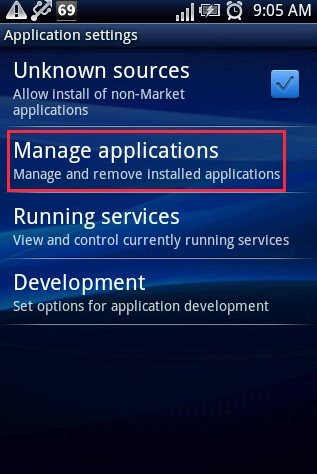 Uninstall the related application.
Step 3. Remove Caribarena Ransomware related files
In the main menu, find out files option.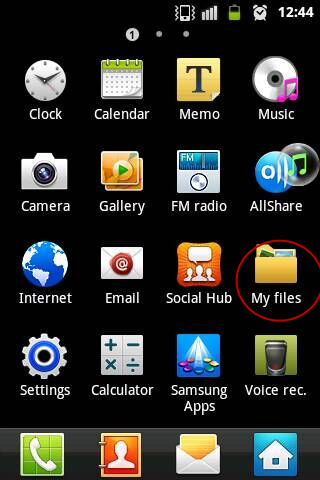 Select all the remaining files in the phone and then delete them.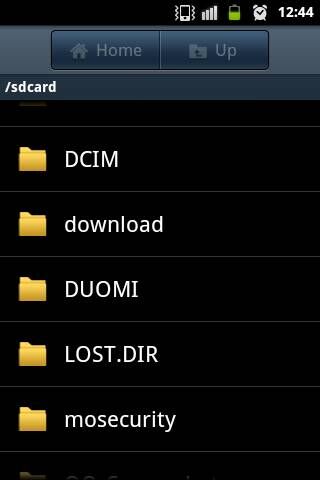 Reboot the phone and make all above changes work.
Caribarena Ransomware is so cunning that it would take advantage of every loophole to invade targeted Android phone. Device owners should be much cautious to use the phone and learn how to use it properly. Do not clink any unsafe or unknown links with unfamiliar resources. Just choose official applications to install on device. The phone/tablet must be equipped with some anti-virus software to safeguard your device. Also, it is significant to update those software in time to keep good operation. In addition, users would better to learn some easy instructions to remove ransomware in a sudden situation. If there is still any question in using Android phone or to remove Caribarena Ransomware, you can contact us and have a live chat with our VilmaTech experts for some help.