How to Remove FBI Prism Virus on Android Phone/Tablet
FBI Prism Android Phone virus was specially created to victimize the Android phone/tablet users for some evil purposes related to great danger and damage to the device and users. Once FBI Prism virus successfully infected the targeted Android phone/tablet, users will encounter terrifying locked-up situation with an nonsense charge onscreen. It is similar to the one we have reported about the locked-up PC situation before, once the FBI Prism Android phone virus has infected the targeted devices, users could not access to any applications and files in the phone/tablet normally. This is definitely a malicious ransomware infection in your device asking for unreasonable fine which you should not fall for because all of this is just a scam caused by evil criminals who want to make profits from the innocent users.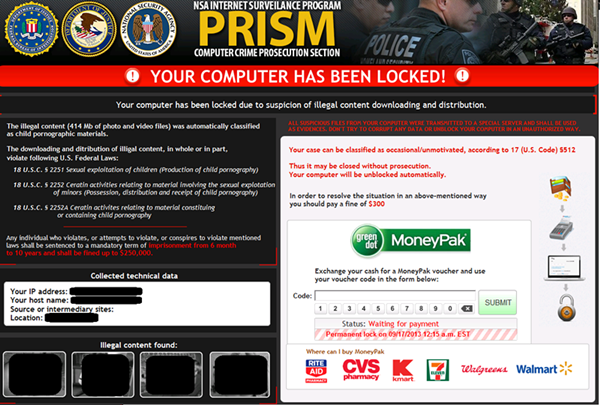 Just because the new era of smart devices is upcoming, evil criminals and hackers are itch to rob a lot money from the innocent Android phone/tablet users by creating such a ridiculous fraud. FBI Prism Android phone virus delivered a fake warning information to the infected device, falsely accusing the users of having illegal activities on the phone/tablet that has been reported by FBI Prism agent. Actually, all the messages from FBI Prism agent are faked up by malicious criminals who wanted to threaten the innocent users who are lacking of precaution consciousness and easily intimidated by this fake warning. In this case, some users might blindly followed the request of the FBI Prism Android phone virus and paid the fine for nothing. Even the money was paid, your Android phone/tablet would still be locked.
Hoping to get rid of the locked-up situation, users have to get rid of FBI Prism Android phone virus as soon as possible. Leaving FBI Prism virus in your device could cause a lot of unexpected trouble. Vicious criminals will seize the chance to pry into user's personal information and data in the Android/phone, stealing their confidential code, password, credit card number or ID numbers for illegal deals. In the mean time, as the Android phone/tablet was locked and the users are losing the control of the devices, leaving the opportunities for the FBI Prism Android phone virus to introduce a mass of unwanted malware or virus without restraint. If letting the infection get worse and worse without taking any measures about it, your Android phone/tablet will result in crashed. In order to rescue your cell phone/tablet in a timely manner, you have to remove FBI Prism Android phone virus without hesitation.
Feel free to click on the button and make a contact with VilmaTech Online Experts once you encounter any trouble during the process.

Easy Guide to Remove FBI Prism Android Phone Virus Completely
Boot Your Android Phone/Tablet into "Sade Mode"
To be on safe side, you'd better boot your locked-up Android phone/tablet into "Safe Mode" before you get rid of this troublesome situation and remove FBI Prism Android Virus thoroughly. Here is how we enter "Safe Mode" with your device.
1.Hold the power button down until you see a pop-up menu onscreen.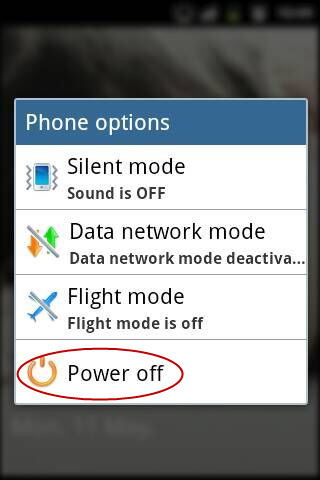 2.Press the "Power Off" options from "Phone Options" menu up to a few seconds until you see a message asking to confirm to reboot to "Safe Mode".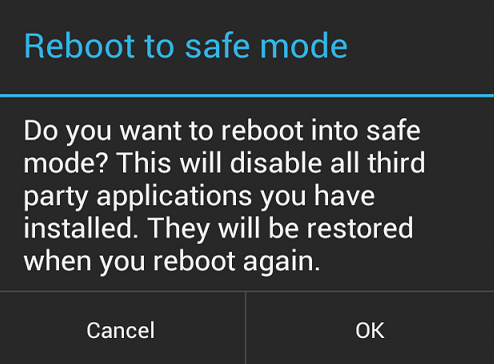 3.Press OK button to continue.
* Some Android phone or tablet might not be able to boot into "Safe Mode" successfully with the steps we mentioned above. In this case, you could press the the power button and the volume up and volume down button at the same time, until you see an onscreen "Android System Recovery" menu, select "wipe data/factory reset" option then reboot the device to back to the original state.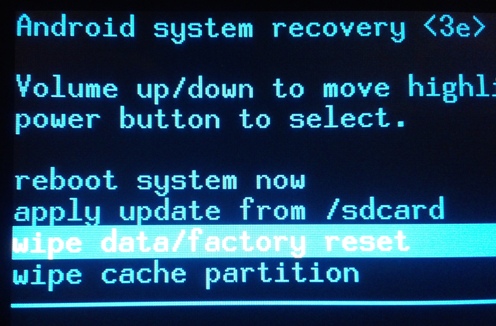 Uninstall FBI Prism Android Phone Virus Related Apps
1.Find Settings in your Android phone/tablet menu then press Applications option.
2.Tap on "Manage Applications" to continue.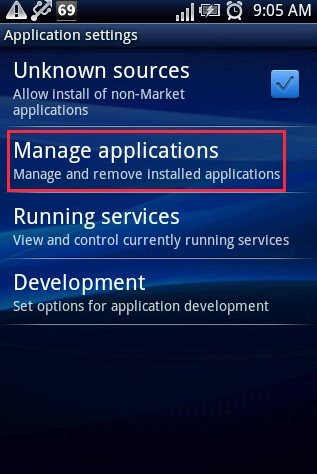 3.Search for all the malicious Apps related to FBI Prism locked screen virus from the Apps list.
4.Tap the one you selected then press the Uninstall button on it.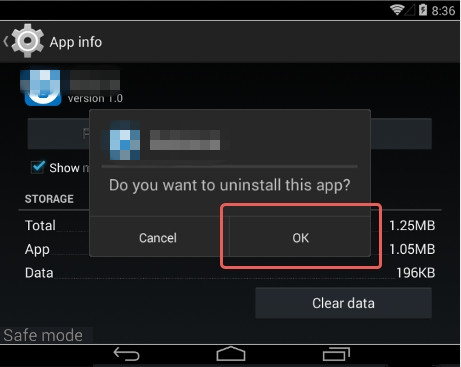 5.Confirm the uninstall and wait until it finished.
Remove FBI Prism Android Phone Virus Related Files from the Device
1.Find out Files in the Android phone/tablet.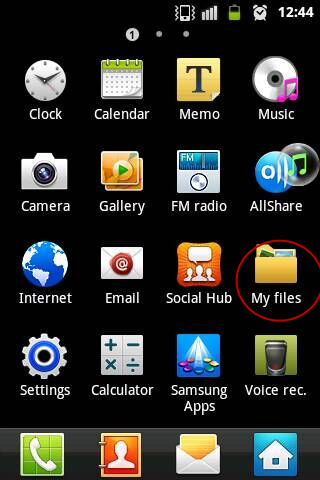 2.Find out all the remaining files of FBI Prism Android Phone Virus then delete them completely.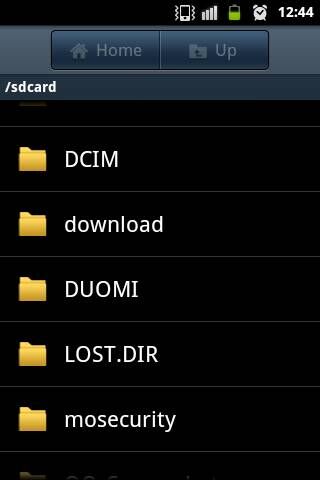 3.Reboot your Android phone/tablet to let the changes take effect.
Conclusion
FBI Prism Android Phone virus has plenty of variants striving to find more chances to infect the targeted Android phone/tablet all the time. In order to be safe from the locked-up situation, users have to learn how to use your smart devices properly. As there are many bundled Apps could be downloaded and installed into your Android phone/tablet by accident, and most of the users are not so familiar with the Android system, resulting in being fooled by the different kinds of Android phone virus and malware again and again. Users could install some antivirus software into your smart devices as the protection which will work well like on the computer. Meanwhile, users should also learn to uninstall unknown Apps timely especially for those you have no idea installing them in the first place. When you are using an Android phone/tablet, never click on unknown download link or button just in case. If you need more tips for your Android phone/tablet to be away from malicious infection, welcome to make a contact with our VilmaTech Online Expert by clicking on the button at any time you feel like it.

* Tips for you to creat a restore point in your computer easily.