Remove Browser-updater.co Redirect from IE/FF/Chrome, Latest Removal
Browser-updater.co Description
Browser-updater.co recently broke in the worldwide web informs Internet users "Outdated Browser Detected" on their PCs. And forcefully replace users preferred defaults regarding homepage, search engine, startup, etc with the established one http://browser-updater.co/. The reason why does like that is the Browser-updater.co attempts to convince Internet users of believing that the Internet browsers installed on PCs have been outdated and coaxes them into updating. Once Internet users followed all tips reflected on the Browser-updater.co site, there other malware would infiltrate on the same computer to make more damage. In other word, the Browser-updater.co self is malicious site although it looks legitimate. Declaring "Outdated Browser Detected" is just to trick online computer users into being trapped.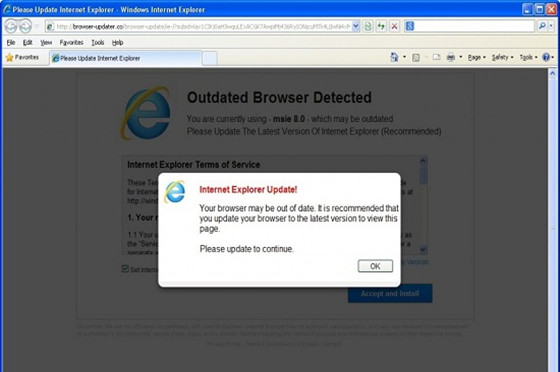 Browser-updater.co is regarded as the new version of browser hijacker regarding to the family of Internet browser update like "Internet Explorer Update!" Similar to the previous version called Ads.adsrvmedia.com ( Click here for reference), Browser-updater.co browser hijacker also can compromise the Internet browser including Internet Explorer, Mozilla Firefox, Google Chrome, etc to without any consent. Browser-updater.co would tamper with the default Internet setting once enticed in. Moreover, all defaults must be altered, and all search results that users desired would be redirect to the Browser-updater.co. Those victimized users couldn't dodge Browser-updater.co and any related pop-ups. Therefore, don't discriminate against or belittle the Browser-updater.co, the troubles and damage produced by it are beyond out imagination.
How does Browser-updater.co damage the target computer? Obviously, Browser-updater.co is capable of stopping you from getting any will search result. And it can completely govern the infectious web browser and make you been at loss what to do. Furthermore, the redirect virus will offers target computer users with s series of pop-up ads, coupons, or pop-under to lure them into clicking or purchasing. And then with that, the Browser-updater.co can boost traffic and obtain beneficial from per-click-pay revenue. Even more, Browser-updater.co attempts to entice in other malware by this way. Just like ransomware, it can lock users out from Windows and distribute frightening warnings to extort money. And the victimized machine has to suffer from serious system corruption. Therefore, removing the Browser-updater.co redirect ASAP from infectious PCs is needed.
Note: The best way to eliminate the Browser-updater.co redirect is manual removal. If you are not confident of removing it in person, you can ask for professional help by Live Chat with VilmaTech 24/7 Online Experts.

Steps to Remove Browser-updater.co Browser Hijacker Definitely
Step 1: Uninstall Virus from Control Panel

1. Click Start menu and lick on the control panel option.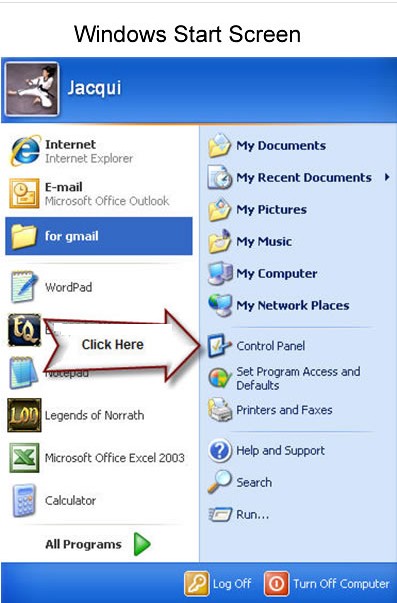 2. When reach the Control Panel Window you need click on Add or Remove Programs. (Refer to images as below).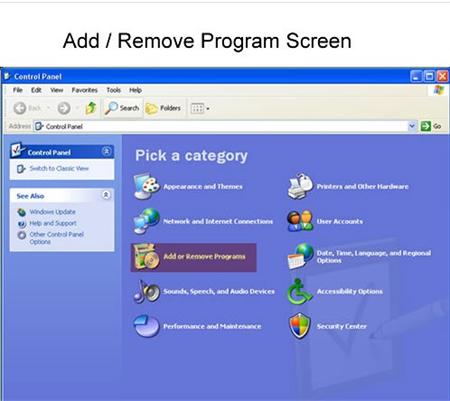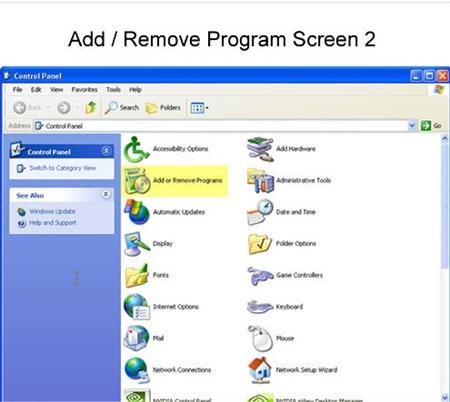 3. Scroll down and click on the malicious program related with the Browser-updater.co browser hijacker. And then click Remove.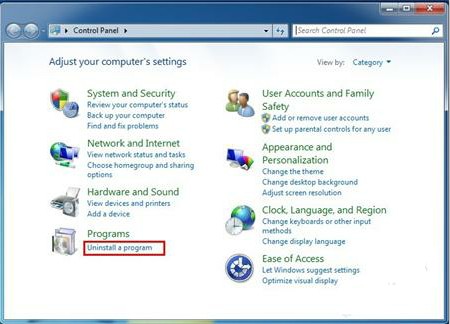 4 Click on Remove button again to continue the Browser-updater.co virus removal. You need completely finish the malicious program un-installation as pop-upwisard.
For Windows 8, Windows Vista, Windows 7

1. For Windows 7 and Vista, just open control panel from the start button. For Windows 8, you can you need reach the desktop and move the mouse cursor around on the Start screen to reveal a new Apps button. Click on the Apps button, Type the control panel in the search box and open it.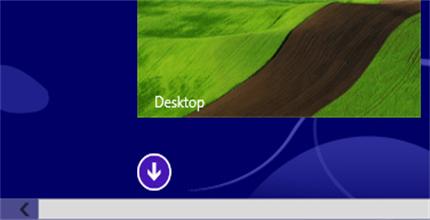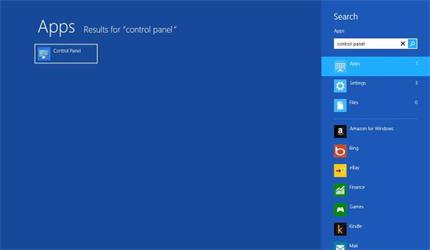 2. On control panel interface, you need locate at Uninstall a program and open it. From next page, click on malicious program related with the Browser-updater.co virus and click Uninstall.
3. Just follow the pop-up wizard to uninstall the Browser-updater.co virus from Windows.
Note: Need any help about the steps of removing Browser-updater.co mentioned above? You can Live Chat with VilmaTech 24/7 Online Experts now.

Step 2: Restore Internet Browsers
For Internet Explorer
1. Start Internet Explorer. Open Tools on the top and choose Internet Options.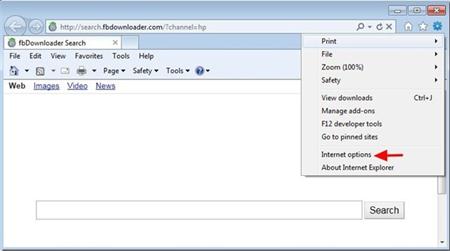 2. Locate at the "General" tab, and you need remove the Browser-updater.co site under the Home page box.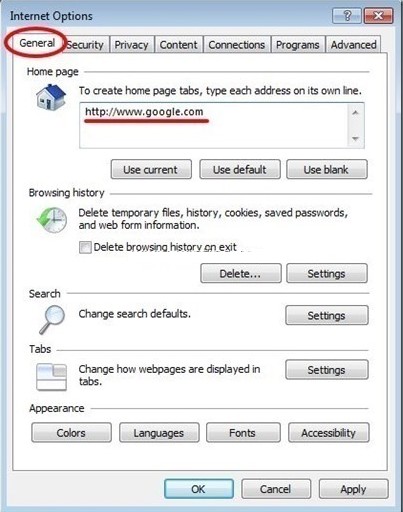 3. Open Tools again and open Manage add-ons. Click Toolbars and Extensions, and remove all extensions related with the Browser-updater.co browser hijackers.
4. You then come back Manage add-ons interface and choose Search Providers, choose and "Set as default" a search provider. You need fulfill in preferred site there instead of malicious one.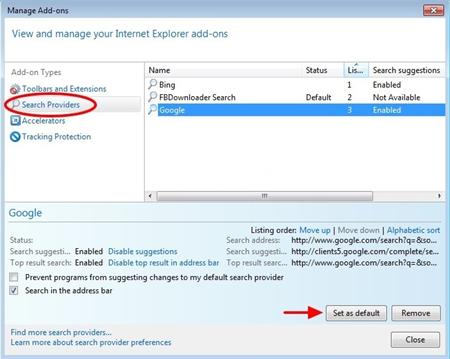 5. Come back Tools and select on Safety and then click delete browsing history. Uncheck the Preserve Favorite Website Data box, check the box next to Cookies, and hit Delete.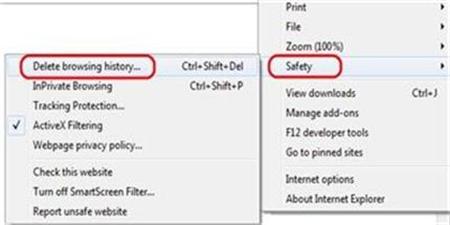 6. Close all windows and reboot the Internet Explorer.
For Google Chrome

1. Start Google Chrome and click the Chrome menu on the browser toolbar. Select Settings.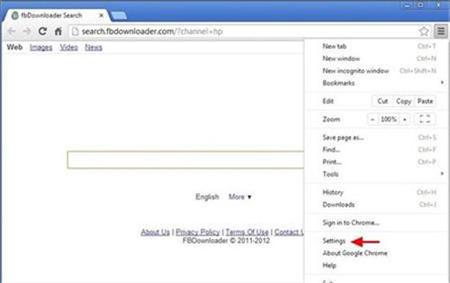 2. Find the "On startup" section and choose "Set Pages".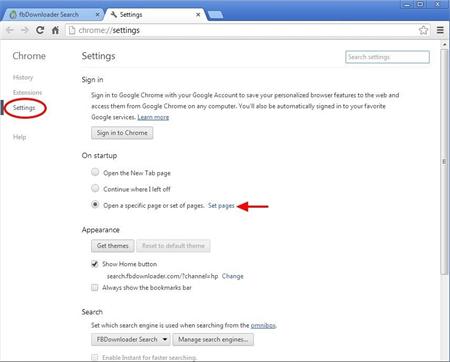 3. Locate at the startup page and remove Browser-updater.co there by pressing the "X" symbol on the right. Set your preferred startup page and press "OK."


4. Under "Appearance" section, check to enable the "Show Home button" option and choose "Change".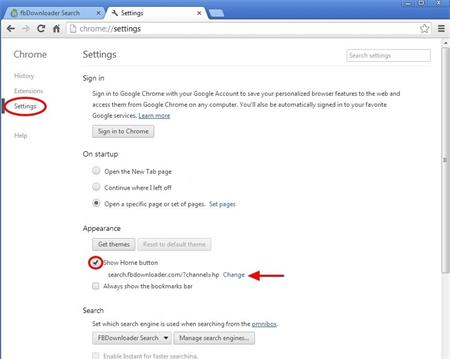 5. Locate at the "Open this page" box and remove virus entries there. And click Ok.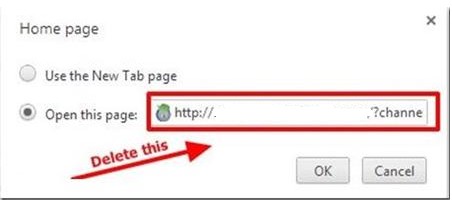 7. Next go to "Search" section and choose "Manage search engines". Choose your preferred default search engine and press "Make default".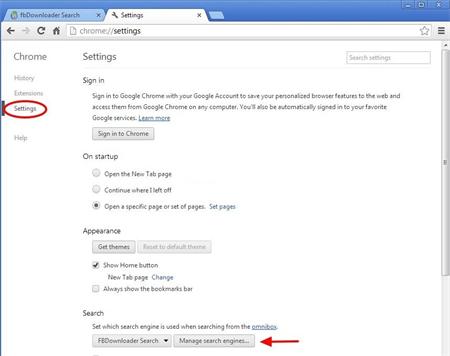 8. Open Tools and Manage Add-ons. In the Extensions tab, remove the malicious Browser-updater.co toolbar or other useless toolbars by clicking on the Recycle Bin of the same row.
9. Reboot the Google Chrome
For Mozilla Firefox

1. Start Firefox browse and click on "Firefox" menu button on the top left. Choose "Help" and "Troubleshooting Information".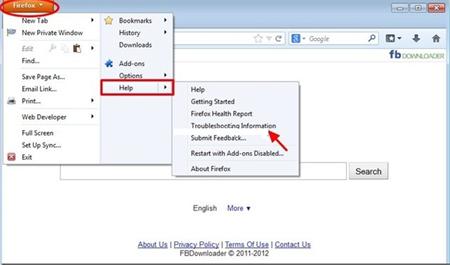 2. From the next window, choose "Reset Firefox" button.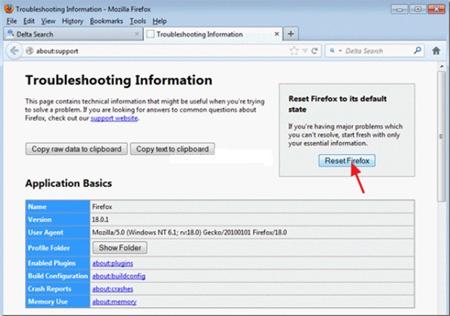 3. You then need click on Tools, then Options, select Privacy. Click "Remove individual cookies" and click on "Show Cookies" from next interface. To remove all cookies click on the "Remove All Cookies button.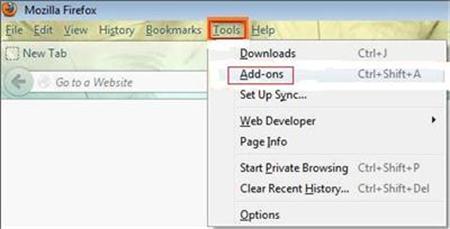 4. Reboot Firefox.
Step 3: Delete Leftovers of Browser-updater.co Virus

1. Click on Start button.
Click "Control Panel."
Click Appearance and Personalization.
Double click on Files and Folder Option.
Select View tab. Check "Show hidden files, folders and drives."
Uncheck "Hide protected operating system files (Recommended).
Then click Ok to finish the changes.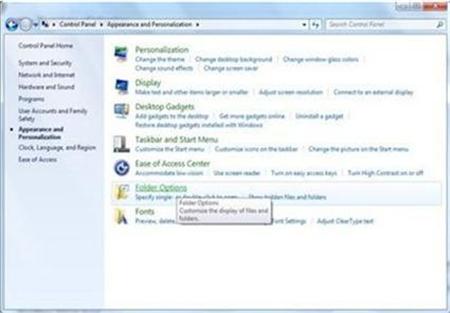 2. Click the Start button and open hard-drives. Search and delete all shown files related with the Browser-updater.co virus there. The files mentioned as following are for reference only.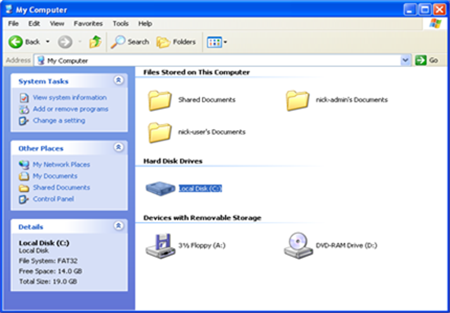 %AppData%\Protector-[rnd].exe
%AppData%\Inspector-[rnd].exe
3. Press Window + R key together.
Type the "regedit" in the pop-up Run window and hit Enter key.
Next Click File> Find from Registry Editor.
Search Browser-updater.co and remove all detected entries there.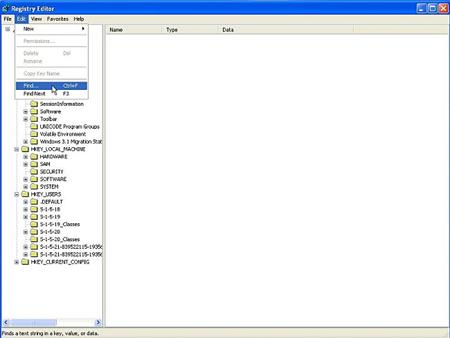 HKEY_CURRENT_USER\SOFTWARE\Microsoft\Windows\CurrentVersion\Run\[random].exe
HKEY_LOCAL_MACHINE\SOFTWARE\ ransom virus name
4. Restart the infectious computer.
Conclusion
Browser-updater.co redirect virus is known as browser hijacker that is produced to trick money or steal sensitive information from Internet users. This virus comes out to hijack Internet browsers by packaging with third-party program such as freeware, shareware, web toolbar, etc. Just while Internet users are downloading potentially aggressive software or following spam emails, simultaneously, such browser hijackers can self add on web browser without any need of users' permission. Browser-updater.co redirect is just exploited by hijackers or cybercriminal to make profits. So that hijackers disguise Browser-updater.co as a useful site. However, although it looks like a legitimate webpage and provided with a series of interesting pop-ups, we should recognize Browser-updater.co is a virus. The main goal is to acquire illegal profits. Of course, the hijack virus will collect confidential data stored on hard-drives or web browser to hijackers for participating illegal commercial activities. Again, the best way to incase of further damage is to completely remove Browser-updater.co redirect virus without any delay. If you need help, you can live chat with VilmaTech 24/7 Online Experts