Mandiant USA Cyber Security – How to Remove Mandiant USA Cyber Security Android Virus
Mandiant USA Cyber Security is categorized as PC ransomware and Android lock malware, new variant of scam virus created by cybercriminals to more easily attack PCs particularly those are unprotected or has high risk vulnerabilities. The ransomware itself is deliberately designed to be quite cunning and persuasive via the trick – illegally on behalf of legitimate department FBI Department of Defense from U.S.A to lock computers  and Android phone by full screen message. The message on the Mandiant USA Cyber Security locked screen blames that you have been involved in illegal cyber activities and you have to pay for the fine $300 via MoneyPak or MoneyGram xpress Packet vouchers within 48 hours to avoid criminal prosecution and unlock the infected computer or resolve Android security issues. Many computer user really don't recognize it is just a virus but scare when you get the Mandiant USA Cyber Security virus screen before accessing to the Windows desktop.
Moreover, it can list the details law articles such as "You are accused of viewing/storage and/or dissemination of banned pornography (child pornography/zoophilia/rape etc). You have violated World Declaration on non-proliferation of child pornography. You are accused of committing the crime envisaged by Article 161 of United States of America criminal law". Therefore, many computer users suppose they have to pay the demanding fee to avert from the punishment of deprivation of liberty for terms from 5 to 11 years. Pay close attentions: don't be taken in when you see the Mandiant USA Cyber Security ransomeware lock screen when you start Windows. It is exactly a scam virus.

How to Terminate the Cyber Security Ransomware
1. Boot up the infected machine into Safe mode with networking first to make Windows accessed to the desktop. To put the computer in Safe mode with networking, please hit F8 key while system is booting up (Skipping the first interface) before it launches on. Windows Advanced options then will come up. There are a few of boot options are listed there. Use up-down keys to highlight Safe Mode with Networking Option and hit Enter key, Windows will be loading file.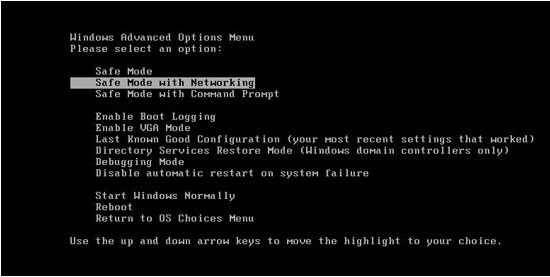 Note: Safe mode is a diagnostic startup mode in Windows operating systems. Safe mode with networking is used as a way to gain limited access to Windows when the operating system won't start normally. Especially to temporarily unlock infected screen and enable computers access to the desktop into later after that you can seize the chances to Remove Mandiant USA Cyber Security virus or other ransomwares.
If your computer Operating system is Windows 8, you can follow this step: Start and login the infected computer>Press the Ctrl+ Alt+ Del keys, it will brings you to the Switch User interface>Tap the "Shift" key on the keyboard by your left hand, click on "Shut down" button>Click on Restart option>In the 'Choose an Option' screen, you need select "Troubleshoot." >Click on 'Advanced Options', then in the following window choose 'startup settings> Choose 'restart,'> Press F5/5 key to highlight Safe Mode with networking option, hit enter key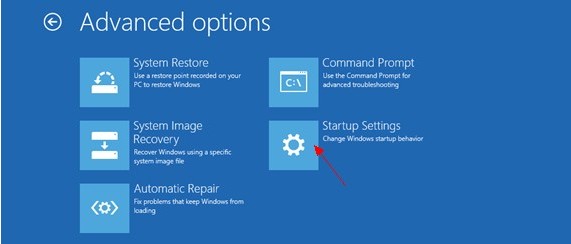 2. Open Windows Task Manager to end the Mandiant USA Cyber Security virus processes. Together Press Ctrl+ Shift+ Esc or Ctrl+ Alt+ Del, Windows Task Manager may pop-up. Select on Process tab. Scroll down and locate to the virus file (random), then click on End process.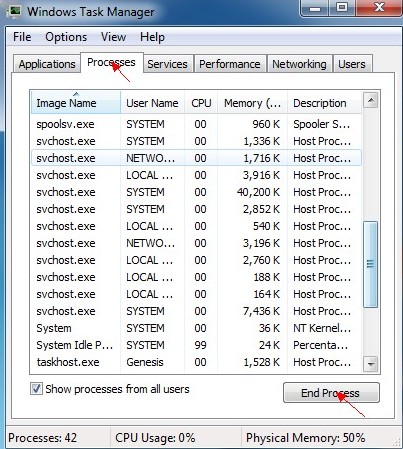 3. You should show the hidden files at first to easily find the Mandiant USA Cyber Security virus files. By click on Start button-> Click on Control Panel->Double click on Files and Folder Option->Select View tab->Check "Show hidden files, folders and drives"->Uncheck "Hide protected operating system files (Recommended). Then click ok to finish the changes.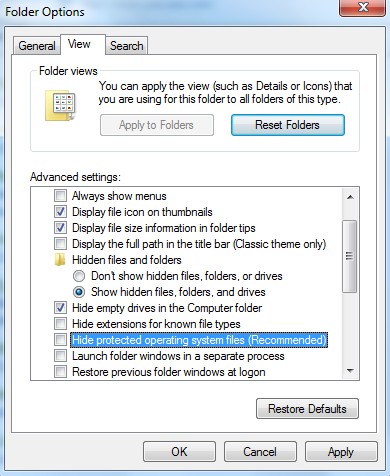 4. Open Local system disk, delete ransomware files.
%AppData%\random
%CommonStartMenu%\Programs\*.lnk
5. Press Windows +R key> Type regedit into Run window> Click ok> Registry Editor pops-up.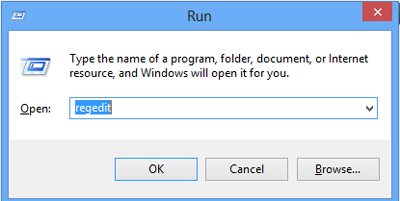 6. Delete the scam Mandiant USA Cyber Security virus registry entries.
HKCU\SOFTWARE\Microsoft\Windows\CurrentVersion\Run Regedit32
HKEY_CURRENT_USER\Software\Microsoft\Windows\CurrentVersion\Run ""rnd
Note: The scam virus is variant every time, so no particular virus registry entries associated with the virus can be listed here clearly. If you come across troubles with dealing with registry entries, you can contact with VilmaTech Online Support for suggestions.
Fix the Malicious Cyber Ransomware by System Restore
1. Boot the infected computer into safe mode with networking like the steps mentioned above.
2. Press Windows+ R key to reveal Run box.
3. Type "cmd" into Run box and hit Enter key.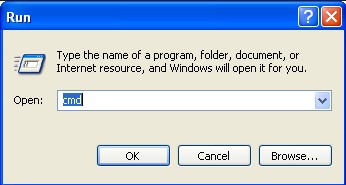 4. In the pop-up black window where says C:\Windows\System32\cmd.exe, type rstrui.exe at the end of the blinking cursor, and then press Enter key.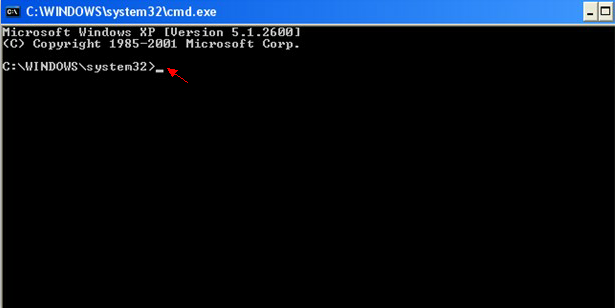 Note: Windows Vista, Windows 7/8- Type C:\windows\system32\rstrui.exe and press Enter. Windows XP- Type C:\windows\system32\restore\rstrui.exe, then press Enter
5. Next in the System Restore window with a list of restore points, through a restore point created just before the date the Mandiant USA Cyber Security virus locked your computer screen.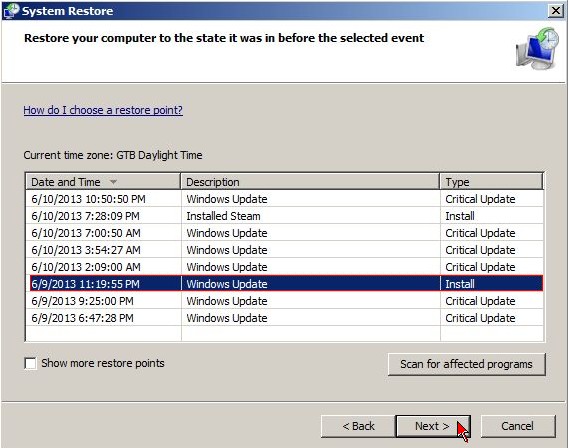 6. You need to restart your computer in regular mode once the System Restore has been completed,
Note: System Restore helps you restore your computer's system files to an earlier point in time. It's a way to undo system changes to your computer. If you use System Restore method to remove Mandiant USA Cyber Security scam virus, you will lose some files and data due to the restore point date.
Conclusion
Mandiant USA Cyber Security ransomware or Mandiant USA Cyber Security Android lock is quite malicious virus that it's not real at all! It's a product of the cyber criminals and a way of them benefiting from the fines they can receive from innocent computer users. And as usual, the scam virus can change or update into another version of scam and continuously scam computer users. The truth is that there isn't such thing as computer being locked by police because of watching child porn and stuff. This behavior is totally nasty trick from the cyber criminals. One won't need to worry about any criminal cases initiating against self. And don't need to pay for the required fine since the Android  ransomware does be not removed from your computer at all though you have paid. More importantly, you have to remove the Android lock Mandiant USA Cyber Security scam virus quickly in case of further destructive on the infected computer as soon as you see it. If you have tried each step above but with failure, you may consult more information by contacting with VilmaTech Online Support.