Latest Tech News
The following tech news is a collection of stories that happened in January.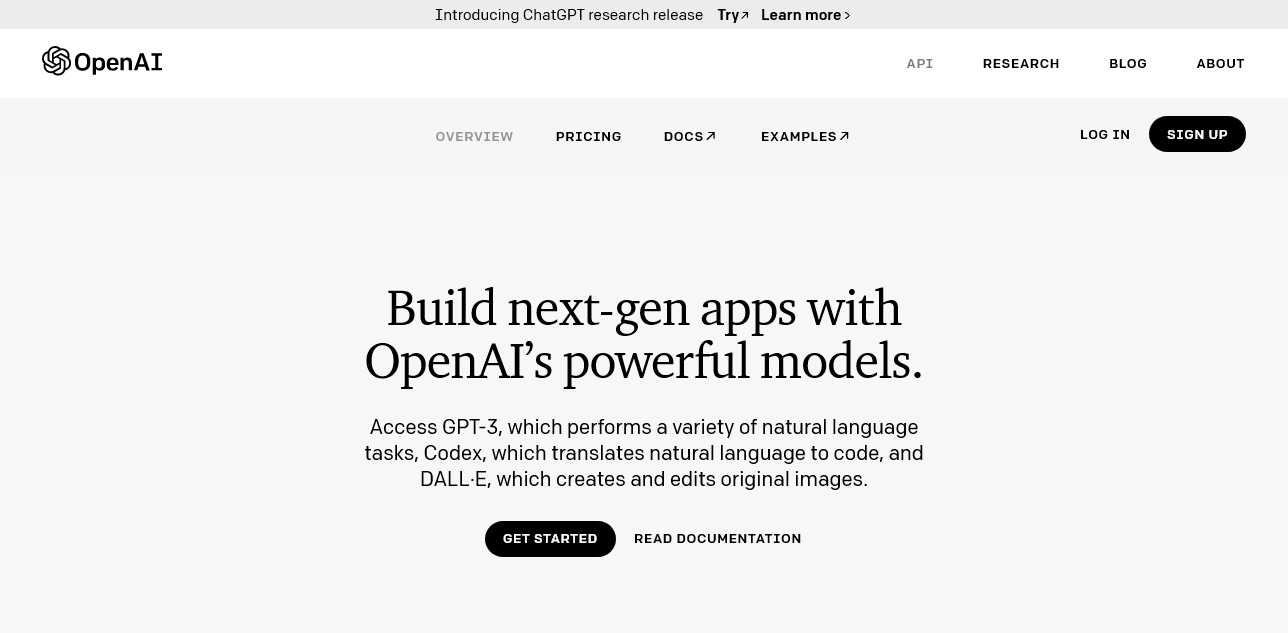 On January 20, Alphabet announced plans to lay off about 12,000 people, or more than 6 percent of its global workforce. This includes 16% of the Fuchsia OS team, less focused areas of the research division, some operational positions in cloud services, and most of the Area 120 incubator team. On the same day, Microsoft announced it was laying off its entire virtual reality and mixed reality program teams; AltSpaceVR, a social virtual reality platform acquired in 2017, will shut down on March 10.
On January 20, the Indian Supreme Court upheld the antitrust regulator's antitrust demands against Google last year, including a series of changes requiring the Play Store to allow hosting of third-party app stores. On January 26, the European Commission announced that Google had agreed to update a number of its services in the near future to provide clear and accurate information in compliance with EU regulations. Among other things, the Play Store will further liberalize browsing and purchasing by allowing consumers to use payment methods from any EU member, rather than just once a year.
On Jan. 20, League of Legends developer Riot Games tweeted that it was under attack and would suspend patch updates. 24, the company said the source code for League of Legends and its anti-cheat system had been stolen and that it had received a blackmail letter from hackers demanding $10 million, but said it would not go soft and that players' data was not affected. The code was then auctioned off on hacker forums starting at $1 million.
On January 23, Microsoft and OpenAI announced an expanded partnership in which Microsoft will invest "billions of dollars" in OpenAI over the next few years, on top of the previously announced $1 billion investment.
On 23 January, Apple released iOS 16.3, iPadOS 16.3 and macOS Ventura 13.2, with major updates including FIDO key support for Apple IDs, advanced data protection, security fixes and more. apple also pushed a security update iOS 12.5.7 for the iPhone 5S.
On 24 January, the US Department of Justice joined eight states, including California, in filing an antitrust lawsuit against Google for allegedly monopolising the US advertising market and demanding the splitting up of its ad technology business, Google Ad Manager, after Google had offered to split up an advertising division in return for not being sued. The EU and the UK are also investigating Google's ad technology business.
On January 24, some new Mac models with M2 Series processors, including the 256GB Mac mini and 512GB 14-inch MacBook Pro, saw a drop in SSD performance from previous years' models of the same capacity, according to teardowns by YouTube teardown channel Brandon Geekabit, Mac hosting provider MacStadium and others. These models use only one and two NAND chips respectively, half the size of the SSDs used in previous models, resulting in read and write speeds of 1,500 MB/s, 30 to 50 percent slower than the previous generation.
On 24 January, another former Twitter employee filed a report with the US FTC and Congress alleging that Twitter had left a 'God Mode' backdoor that allowed engineers to tweet under the name of any account. This corroborates a report made last year by former Twitter security chief Peiter Zatko about violations of Twitter's privacy protections.
According to Counterpoint, total smartphone sales in China fell by 14% year-on-year in 2022, reaching the lowest level in a decade. In particular, smartphone sales fell by 15% in the most recent fourth quarter, the fourth consecutive quarter of double-digit declines. On an individual basis, Vivo maintained its number one position with a market share of 19.2%, followed by Apple (18%), Oppo (17.5%), Honor (16.7%) and Xiaomi (13.9%). Compared to the market as a whole, Apple saw a smaller drop in sales (3%); Honor achieved the only positive sales growth in the country (38%).
Counterpoint believes that it will take longer for Chinese consumer confidence to return than for the economy to recover; smartphone sales are not expected to grow significantly this year. And competition for high-end models is set to intensify this year as manufacturers have identified the premium segment as key to boosting sales.
Earlier last week, IDC reported that global smartphone shipments would fall by 11.3% to 1.21 billion units in 2022, the lowest since 2013, and IDC ranked global smartphone vendors in 2022 as Samsung, Apple, Xiaomi, Oppo and Vivo.
IGN caught up with Xbox CEO Phil Spencer after the Xbox Developer Direct event on January 28, during which Spencer admitted that he was responsible for Xbox's game releases in 2022 not meeting expectations. Responding to a 12 percent decline in services and content revenue last quarter, Spencer explained that one reason for the year-over-year decline was the launch of games such as Age of Empires, Age of Limitless: Forza Horizon 5 and Halo: Infinite in the same quarter last year, which pushed up the numbers.
On the impact of the layoffs on Halo development team 343 Industries, Spencer promised that Halo remains vital to the development of Xbox, but did not definitively answer whether the 10-year update plan for Halo: Infinite will still be adhered to. Regarding the progress of the Activision Blizzard acquisition, Spencer said he was confident that it would pass antitrust scrutiny and that talking to regulators around the world was a rewarding experience that would allow regulation to understand the gaming industry. Spencer also confirmed that a new Extreme Racing game will still be released in 2023, among other things, and that Xbox will continue to attend E3.
On 26 January, Mercedes-Benz announced that it had become the first manufacturer to introduce SAE Level 3 autonomous driving to the US, with its Drive Pilot system meeting the requirements of Nevada regulations and becoming the only standard passenger car L3 autonomous driving system currently approved for use on US public highways. The company has submitted an application to the State of California and plans to receive approval later this year. SAE Level 3 requires that the autonomous driving system can take over driving on suitable highway stretches and in high vehicle density situations, and that the driver does not need to keep his hands on the wheel, but still needs to maintain attention and take over the car if necessary; this level also supports automatic lane changes and overtaking.
In addition to Mercedes-Benz, Audi and Volvo have both said they are developing Level 3 systems, while Ford has announced that it is abandoning fully autonomous driving in favour of L2+/L3 technology developed in-house. However, self-driving car providers such as Waymo and Cruise say that L3 systems are still too dangerous and are only prepared to use L4 systems.
On 26 January, Microsoft, GitHub and OpenAI filed a motion in San Francisco federal court to dismiss a class action lawsuit against GitHub's Copilot feature. The document claims that GitHub Copilot's AI-based code generation is a "fair use" of open source code hosted on GitHub, i.e., a use that does not legally require permission from the rights holder; in this regard, the document cites the 2021 US Supreme Court ruling in favour of Google, in which Google's use of Oracle's Java source code to build an Android API was found to be fair use. The document cites the 2021 US Supreme Court decision upholding Google's use of Oracle's Java source code to build the Android API, which was found to be fair use.
Microsoft and other defendants also argued that the plaintiffs, while claiming that the Copilot feature violated the open source licence, failed to identify the infringing work and the terms of the violation. (The complaint asserts that Copilot directly "regurgitates" learned code snippets as is, which violates the requirements of common licenses such as the MIT, GPL and Apache to retain attribution and license information.) In addition, the plaintiff failed to specify how it was harmed and therefore did not have standing to sue.
According to The Information, Apple is developing a software feature for the rumoured AR/VR headset that will allow users to build AR applications autonomously from scratch with Siri voice commands. For example, users could thus display animals superimposed on realistic scenes without having to design models of the animals and how they move from scratch. The feature is based on technology developed by a startup Apple acquired in 2017. Apple is also producing its own AR content, but with a focus on education and multimedia narratives, rather than games.
On 27 January, design renderings of what is rumoured to be the Xiaomi car MS11 were leaked on social networks, and are basically the same shape as the previously revealed engineering drawings. The design rendering shows a one-piece canopy, a closed front grille, through-headlights, environment-aware radar and camera, and dual five-spoke wheels. Previously on the 24th, Xiaomi Group's General Manager of Public Relations Wang Hua responded to earlier rumoured partial design drawings of the MS11 front and rear bumpers, confirming that they came from a confidential design document leak from a secondary supplier, but saying that it was a design draft from a very early tender process and not a final document.