Latest Headphones Review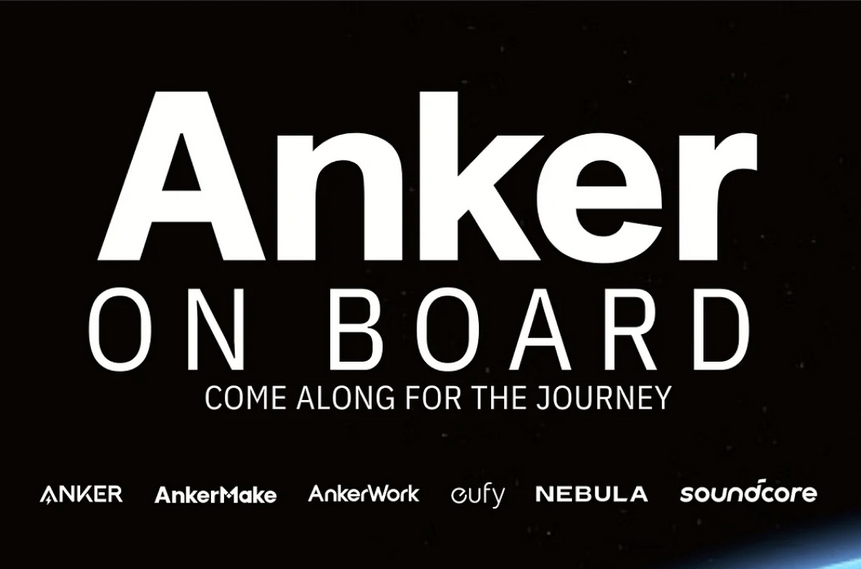 Liberty 4
I received a gift box from Anker in the office in the New Year, and I didn't expect that in addition to the cute SpongeBob SquarePants co-branded charging set, the gift box also contained the recently released Liberty 4, the second generation of Sound Wide Noise Cancellation Pods. In a word, Liberty 4 has been upgraded in all aspects compared to the previous generation of noise cancellation cabin, focusing on improving the appearance, wearing and control, and adding new features such as health detection and spatial audio, because there is a lot of content, we have to come up with a single nag later.

After getting my hands on the Liberty 4, the first improvement that made me feel that "this headset can be everywhere" came from the control method of pressing the headphone handle. The original generation of noise-canceling pods, like many TWS headphones, were controlled by "tapping in the direction of the ear canal," which gave a "deafening" sensation on in-ear headphones, as if someone was tapping their own ears. It also provides feedback by simulating the sound of pressing.
Next is the tuning aspect, sound broad should have put a lot of effort, can clearly feel the "more vivid" rhythm, very listening to music feeling, after all, the original destiny of music headphones is to make people happy listening to songs. Thanks to the spatial audio, when playing the same song, Liberty 4 compared to the previous generation of noise cancellation cabin can give me a sense of space and the separation of instruments. I personally prefer the Liberty 4 to the AirPods Pro after I get used to it, and I can understand where the public's assessment of the so-called "white water" comes from. It is worth mentioning that Liberty 4 supports LDAC codec format like its predecessor, and the higher transmission bandwidth can theoretically bring better sound quality.
In terms of health detection, the heart rate detection and HRV-based pressure detection are both relatively accurate, almost identical to the Apple Watch I have, with only a margin of error of less than 3 due to the refresh rate. What is more interesting is the head and neck posture health monitoring, if the head is lowered for a long time, it will give an alert sound, which feels more practical. For more details on the specific experience, let me sell the details to follow.
Pros
Pressure-sensitive controls.
Wonderful tuning, also customizable via HearID.
Personally, I think it's pretty good looking.
Cons
No significant improvement in noise cancellation compared to the previous generation.
Ideal for.
Users who demand sound quality.
Android users.
Users who have certain needs for health detection.
OnePlus Buds Pro 2
I've used almost every generation of OnePlus phones, but as a big TWS headphone user, I've never tried any of OnePlus' headphone products. Just before I went home for New Year's Eve, I used the new Buds Pro 2 from OnePlus. Overall, the experience with the Buds Pro 2 was everything that the non-Apple TWS flagship headphones have to offer.
Sound quality has always been a key feature of OnePlus audio products, and the OnePlus Buds Pro 2 continues this tradition with support for the LHDC 5.0 transmission protocol, which provides up to 1Mbps wireless audio transfer rate. The headphones actually sounded great, especially when I put on the Buds Pro 2 while I was playing a subtle music, so I was impressed with the surging low end of the Buds Pro 2. At the same time, OnePlus headphones have always preferred to strengthen the mid and high frequencies to make the vocals bright and light, and the OnePlus Buds Pro 2 is no exception. In short, among TWS headphones, One Plus Buds Pro 2 belongs to the category of "can clearly hear the good sound quality".
However, good sound quality comes at a price. When the headphones are in high quality mode, the sound delay is extremely high, and if you watch a movie or play a game in this mode, there will be about half a second of misalignment between audio and picture. This means that the OnePlus Buds Pro 2 will only be able to fully exploit its vocal capabilities when listening to a song, and in other modes it won't be able to close the gap with its peers.
Another feature that impressed me about the OnePlus Buds Pro 2 is the battery life. I had an amazing test scenario to judge the battery life of the headphones – I would listen to a podcast or music with the headphones on at night before going to bed, and before I lost consciousness, I would voluntarily stop playing and take them off to sleep. The headphones are then left connected to the phone on standby for the entire night. There are also times when I forget or am too lazy to stop playing what amounts to an entire night of continuous programming. During my time with the OnePlus Buds Pro 2, I had both of these situations, usually with over 70% battery left after a full night of standby, and about 10% left even after a full night of playback. While this is not a rigorous endurance test, the Buds Pro 2 still has the best "overnight battery life" of any headphones I've worn to bed – most headphones I've used don't even last a full night on standby, let alone play content all night long.
As for the biggest selling point of this generation of OnePlus Buds Pro – spatial audio, but the actual experience I think the most "no-show" – the current Android platform is so little spatial audio content that the headset built-in The spatial audio experience is the most perceptible scenario for this feature. However, considering that friends who buy flagship headphones may use them for two or three years, the corresponding content resources may also increase as spatial audio products become more popular by then.
Pros
Very good sound quality.
Very good noise cancellation and good wind noise suppression.
Long battery life.
Cons
Skin-like shell plus black color, wear the headset will be oily, need frequent cleaning.
Suitable for the crowd.
Want to get the flagship TWS headset experience within a thousand dollars.
Already using the Ouga system of cell phones, want to match a headset with the same ecology.
Want to buy a serious headphones with a different appearance and AirPods.
Honor MOECEN Earbuds X3
When I first got this product, I actually couldn't see it in any way – it looked like Huawei FreeBuds Pro, the workmanship was mediocre, all sorts of molded lines were exposed, and the features were not different from mainstream TWS. But when I used it for a few days and learned that its price was only about two hundred dollars, the evaluation was reversed.
MOECEN Earbuds X3 has active noise cancellation, and the noise reduction effect is quite good, which is the main reason for my evaluation of its not low. Earbuds X3 active noise cancellation is divided into three grades: light, medium and heavy, in heavy mode, its noise reduction effect is roughly equivalent to the flagship TWS headphones, but the extreme scenes of the noise reduction ability can still hear the gap. During the use of Earbuds X3, my place is about thirty meters away from the high-speed railroad, and there are often trains passing by. Due to the close proximity, I could still faintly hear the roar of the high-speed rail when wearing the headphones.
I attribute the Earbuds X3's noise-cancelling ability to two things, one is that its noise cancellation is not perfect, and the frequency of "the roar of the high speed train from not far away" is at a location where the Earbuds X3 is not good at, so it does not achieve the best noise cancellation effect; the second is that although the Earbuds X3 is an in-ear design, the in-ear part is round and bulbous, and my ear canal does not fit perfectly, causing some degree of sound leakage.
Except for this special case, the Earbuds X3's noise cancellation is reliable in daily use, especially indoors as office headphones, and can be very good at blocking all kinds of fragmented noisy disturbances. The headphones are not too heavy, so you can wear them for a long time without getting tired. Not only that, but the Earbuds X3 is equipped with press-to-touch, aptX encoding and even IP54 level splash resistance, making it very versatile in terms of features.
However, there's nothing special about the Earbuds X3 in terms of sound quality, with clear, full vocals that can barely be considered a feature, but you can't expect much more. Considering that friends who buy headphones at this price point should not expect much from the sound quality, I will not be too harsh.
Pros
Complete and highly usable functionality at a modest price.
The noise reduction capability is basically reliable, and it can be used as a primary and a backup.
Cons
Workmanship is very general, not poor quality, but also wandering in the edge of not very good.
Suitable for the crowd.
Not yet pit TWS active noise cancellation headphones, want to spend less money to find the feeling first.
already have the main TWS headphones, but still need a backup headphones with active noise cancellation capabilities.
Buy a headset that is not expensive, put in the company calls and office.
FW5 HiFi
Fei Ao as HiFi old label, in the field of true wireless headphones also keep exploring, before the launch of a separate wireless ear hook, can replace a variety of their own headphones, although the idea is unique, but also gained a lot of users like. This time the FW5 is directly integrated design, the use of experience closer to the daily TWS headphones. Since it is a major HiFi manufacturer, is naturally the king of the material, each headset is a coil of two iron, and Lou's moving iron unit. Equivalent to each ear with three speakers, the feeling is ordinary TWS headphones can not be compared.
Do a good job of decoding, but also to take care of the transmission, with high-end QCC 5141, access to Qualcomm's Snapdragon listening certification, which is the concept of full-link high quality. So there is a clear difference in the listening experience, which is obviously particularly open and layered. I was using iPhone 13 and Apple Music for a simple comparison, can feel the obvious difference, if you change a better support for Qualcomm chip Android machine, it is estimated to be more outstanding. The decoding is done, but also to handle the transmission, with high-end QCC 5141, Qualcomm's Snapdragon listening certification, which is the concept of full-link high quality. So there is a clear difference in the listening experience, which is obviously particularly open and layered. I was using iPhone 13 and Apple Music for a simple comparison, can feel the obvious difference, if you change a better support for Qualcomm chip Android machine, I think it can be more outstanding.
There are gains and losses, because the heap of material is too full, so the appearance and size of the headset must be compromised, the headset hides the Bluetooth and DAC chip, although the weight is very light, but seems very large. Charging box is also thicker than the average TWS headset thirty percent, especially the appearance is too real, in fact, can be designed completely and then Seiberpunk a little bit, and headset shape unified, try to convince the boss next year, with my pie together with the co-branded custom try.
Headset appearance inherited the design of wired headphones, itself or traditional in-ear type, with many kinds of subsidized material and size of the earcups, completely service original high quality, very targeted, not necessarily applicable to all. Therefore, if you care very much about the sound quality, the ear is also relatively picky, you can consider getting it, the sound quality will definitely not disappoint. But if you usually just use the headset to watch videos and chat, the ordinary TWS is indeed enough.
Pros
Good sound quality, wide and layered soundstage.
The headphone body shape design is very special.
Cons
Headset body with physical buttons, easy to accidentally touch when wearing.
Suitable for the crowd.
The user group with higher requirements for sound quality.
Cell phones support high quality transmission protocol users.
Get this Deal Now