How to Use DaVinci Resolve to Edit Videos on iPad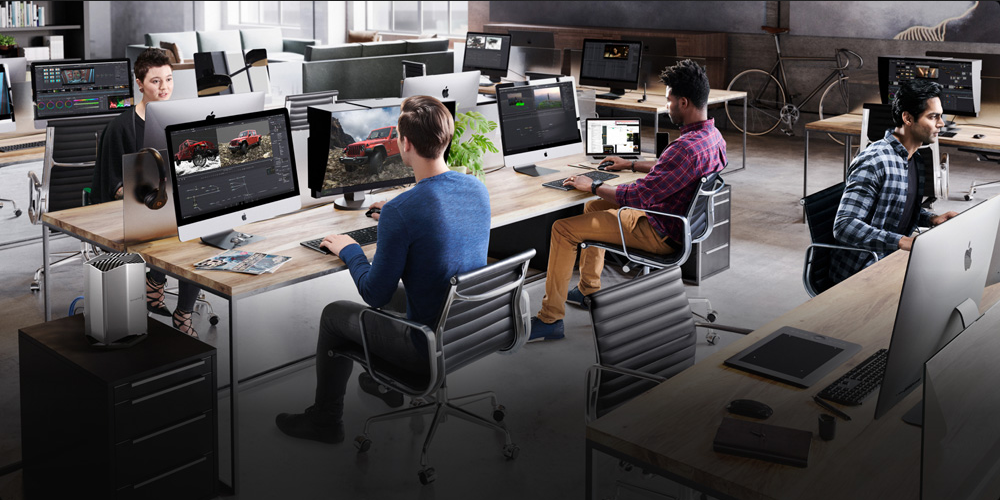 What's your first thought when it comes to editing video on the iPad?
Perhaps iMovie, Apple's video editing software for iPadOS, which allows you to get a good video with a lot of templates by simply stitching it together, or video editing tools such as Cutscene and Must Cut, which offer many more grounded sound effects and templates. However, a while ago Blackmagic Design launched DaVinci Resolve for iPad to raise the "professionalism" of iPad video editing tools – a professional video editing tool that offers everything from editing to advanced color adjustments and video effects on both PC and Mac. How will this professional video tool, which offers everything from editing to advanced color adjustments and video effects on both PC and Mac, perform on the iPad?
More professional video editing experience
Detailed Project Settings
DaVinci Resolve for iPad retains a richer and more detailed video file manager, inspector, and the ability to view very detailed video information. For each project, DaVinci Resolve also offers global project settings, including timeline resolution, frame rate, and more, all of which can be customized.
The local Project Database is stored in the DaVinci Resolve folder under My iPad by default and can be accessed using the File app; however, project file management (including importing and exporting projects, connecting to remote servers to access projects, etc.) is done in the DaVinci Resolve app. However, project file management (including importing, exporting, connecting to remote servers to access projects, etc.) needs to be done in the DaVinci Resolve app and cannot be done directly from the file manager. Officially, the iPad version of DaVinci Resolve is also compatible with project files created from DaVinci Resolve 18 on the desktop.
Clip Management
DaVinci Resolve for iPad also offers powerful clip management features, including clip import, file link management, clip organization, clip timeline synchronization, and more. For importing footage, you can use video files from your iPad storage, import footage from iCloud, third-party cloud drives, and photo galleries, and import files from USB-C external drives. You can quickly find video clips shot at different times by switching between clip views, and select clips to compile into a video track in the timeline.
If you need to use multiple cameras in your editing and want them to sync during the video editing process, DaVinci Resolve also offers the ability to sync video footage by using the Sync button at the top of the page to begin the sync process.
Timeline
In addition, the timeline, which is important for video editing, is a great experience in DaVinci Resolve – it's easy to drag video, photos and other footage from the media library directly into the timeline, and common transitions, effects and more can be overlaid onto the video track using drag-and-drop. DaVinci Resolve also offers convenient ways to manage the timeline, such as truncating video at specific frames, turning magnetic clips on/off, creating markers, and more. In addition, timeline video manipulation is somewhat adapted to iPadOS cursor manipulation – if you move the cursor to the beginning and end of a video clip, the cursor will automatically morph, prompting you to drag to change the length of the video clip.
In the timeline, audio and video tracks can be created directly. It doesn't appear to be possible to create pure audio tracks or video tracks on the iPad at this time — you can disable video or sound for a track by tapping the appropriate button in the track.
Keyframes and effects
Similar to video editing software on the PC, DaVinci Resolve for iPad comes with a number of highly customizable animated effects, transitions and titles pre-built. But unlike most simple video editing software on the iPad, DaVinci Resolve for iPad allows you to customize keyframes to change effects, titles, and other detailed attributes over time; simply enable "keyframes" for an attribute of an effect in the effects inspector to adjust the value and preview the effect in the video pane in real time. in the video pane.
For example, if I add a Gaussian blur to a video and want it to become clearer over time, DaVinci Resolve makes it relatively easy to do this on the iPad and control the level of blur; you can also add keyframe animations such as zoom, shift, image compositing, and more to get more advanced video effects.
Color Adjustment
Another of DaVinci Resolve's stronger features is video color grading — a feature that hasn't been left behind in this iPad release, allowing advanced tools such as curves to be used to adjust color for video. DaVinci Resolve currently offers tools for color adjustment, including curves and a color correction wheel, as well as the ability to preview the results of color processing in real time using an oscilloscope and video pane. The effect of video color correction can also be presented and restored step by step in the form of a flow chart.
The primary color wheel adjusts color balance and brightness in dark, mid-gray, and bright overlapping tone areas; the offset color wheel adjusts the entire image, all consistent with the PC; and there are options for more subtle color adjustments using color bars, logarithmic color grading, and more. Secondary color grading tools such as the limiter can also be used on iPad to adjust colors in limited areas such as background colors.
All of the above color adjustments to images can also be integrated through the Node feature.
Video Export
When exporting video, DaVinci Resolve offers a number of presets, including H.264, H.265, Apple ProRes, and more. The export resolution and other default settings match the resolution and frame rate in the project settings, and no custom settings are available at this time.
Adaptation issues on iPad
DaVinci Resolve for iPad supports iPadOS 16 or above, and many of these features, such as 4K export, are limited to iPad Air or iPad Pro with an M1 processor or above; it is also noted that DaVinci Resolve is specifically adapted for the 12.9-inch iPad Pro (specifically DaVinci Resolve looks a bit cramped on the 11-inch iPad, as it has adapted screen layouts, material displays, and more for the 12.9-inch iPad Pro (especially the 12.9-inch iPad Pro 5th and 6th generation with the Liquid Retina XDR display).
(DaVinci Resolve does not run full screen on Stage Manager external monitors)
Many reports indicate that DaVinci Resolve for iPad and Mac versions use basically the same code, so the similarity is very high. In use, it is clear that, apart from a few details about the iPad adaptation, there are still a number of issues to be addressed in terms of the overall iPad adaptation. For example, in Stage Manager, DaVinci Resolve does not adapt to the window resolution of the external monitor, but only runs at a fixed iPad resolution; there are no on-screen prompts for the buttons inside the app, etc. — which leads me, as a user who has never used As a user who has never used DaVinci Resolve before, it's hard to understand what each button is for right off the bat, causing some misunderstanding; much of the content is not fully Chineseized.
In addition, there are only two tabs on the iPad, "Edit" and "Color", and you can actually unlock various other workspaces by using keyboard shortcuts. However, when I opened DaVinci Resolve for the second time after unlocking it, these workspaces disappeared; the contents were not fully debugged, and there were many errors.
Do you need Studio?
DaVinci Resolve for iPad itself is free to download from the App Store, but many of the advanced features, such as some video animation effects, sound and color effects, and more (object removal, background replacement, masks, etc.) need to be unlocked by paying for the Studio version, which costs $94.99. Considering the current level of completion of the iPad version and the overall stability of the software, it is prudent to consider whether to purchase the Studio version and use the iPad as your main machine for normal video editing.
In conclusion
DaVinci Resolve for iPad has really shown us the potential of iPadOS to run professional software. However, as far as app adaptation is concerned, iPadOS itself still has a lot of hurdles to overcome, and the app itself needs more optimization to run more consistently and smoothly on iPad.
So DaVinci Resolve for iPad may not be the professional tool it should be, but if you need a more sophisticated video editing tool than iMovie on iPad, the free version of DaVinci Resolve is more than adequate. Perhaps we need to look forward to future updates to make it easier to use, more stable, follow up with more professional features, Stage Manager for iPadOS 16, and more.