How to Uninstall Skype from Windows 8, XP, Vista & Win 7
What is Skype?
Skype is a popular application which is developed by Microsoft Skype Division. Skype serves as a voice-over-IP service and instant messaging client that allows users to make free or low cost calls across the Internet to other Skype users, cell phones, VoIP and PSTN lines. For standard telephone calls, Skype also provides the services of transfers, texting, video chat and group videoconferencing. The group video call by Skype allows groups of 3 to 10 people to connect in real-time. At the same time, mobile phone users can also join the group video call. Skype was first released in 2003; registered users will get a unique Skype name and be able to communicate through both instant messaging and voice chat. Along with the continuously perfection, the Skype service is available for desktop computers, notebook, tablet computers and other mobile devices now. In addition, according to the demanding needs of users, Skype also designs a top-tier offering service called Skype Permium. It will cost $4.99 per month and allows subscribers to enjoy unlimited calls to any countries, group video chats and live customer service support. We can easy to tell that Skype is a great online service program which can help users to keep in touch with their friends, family and colleagues easily. However, some Skype users may still need to uninstall Skype due to various reasons. Some may only attempt to uninstall the old version of Skype and install a new one.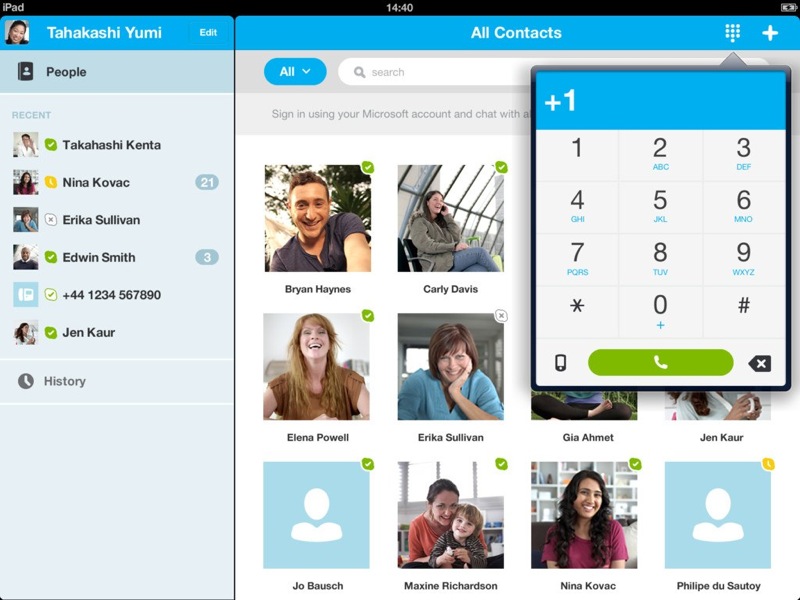 What Can Skype Do for You
Skype offers a great chance for users to communicate with anyone they want to talk. Skype is famous for its IP Internet call. Except that, we can enjoy more services from skype.
Send and receive instant messages and Faxes.
Search your Outlook contacts and call them within Skype.
Conduct live video calls and initiate a group chat.
Transmit secure and encrypted voice conversations, text, file transfers, and video.
Hold a Skypecast for as many as 100 people at a time.
If you want to use Skype on your PC, you will need three basic things:
A computer with a good Internet connection. A good Internet connection will directly decide the fluency of your dial-ups as well as videoconferencing. It's better to use a high-speed broadband connection cable to keep it run perfectly.
Download and install Skype application on your PC. Once your install and run Skype on your PC, you need to register a unique account first. And then you can log in your account and use Skype service.
A microphone and headset. They can help you to communicate with others in hearing.
Tips: If you are not familiar with the following steps and afraid of making mistakes, you can contact VilmaTech Online Experts for real-time help.

How to Uninstall Skype for Your Windows
Method one: Add / Remove Program
Generally, we can use Add / Remove Program to remove the programs we choose, for it is a built-in program which helps Windows users to manage their PC. Also, with the help of it, you are able to add or delete program as you want.
1. Go to the "Start Menu"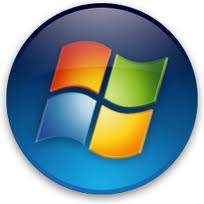 on the bottom left of your computer's screen.
2. Locate and click on "Control Panel".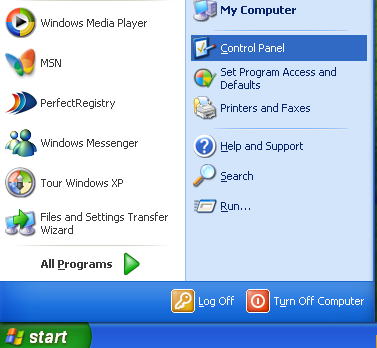 3. Find the "Add or Remove Programs" icon and double-click it.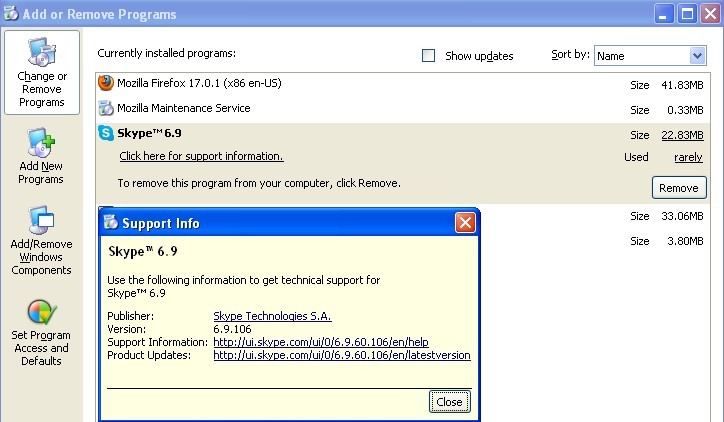 4. Here you'll see a whole list of programs & applications that are installed on your computer. Find and select Skype and click "Uninstall".
5. Confirm that you want to uninstall the program by clicking on "Remove" to uninstall Skype.
6. When it is done, you can reboot your computer to take effect.
Method two:Detailed Manual Removal
If you cannot uninstall Skype with the method above, then you can consider the following detailed instruction:
If you are using Windows XP, 7 & Vista:
1. Uninstall Skype:
a. On Windows Vista or Windows 7: Click Start, type run and press Enter.
On Windows XP: Click Start and then Run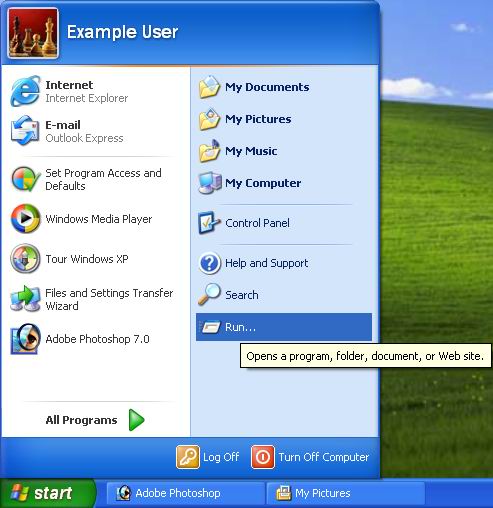 b.    Type appwiz.cpl and click OK.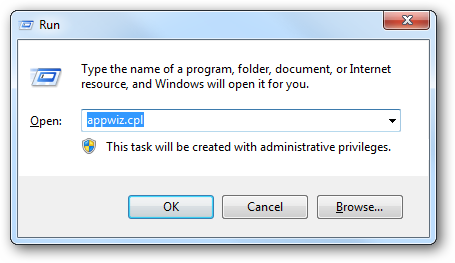 c.    Right-click Skype in the list that appears and select Remove or Uninstall.
2. Delete the Skype application folder:
a.    On Windows Vista and Windows 7: Click Start, type run and press Enter.
On Windows XP: Click Start and then Run
b.    Type %appdata% and click OK.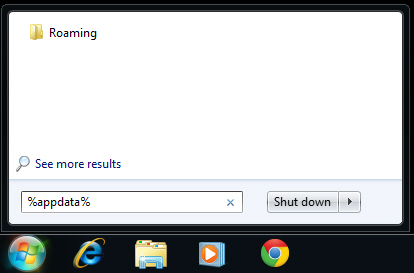 c.    Delete the Skype folder.
Tips: Want to easily uninstall Skype without any mistakes? If so, you are welcome to contact VilmaTech 24/7 Online Experts for help.

3.  Delete any Skype entries from the Registry:
a.    On Windows Vista and Windows 7: Click Start, type run and press Enter.
On Windows XP: Click Start and then Run
b.    Type regedit and click OK.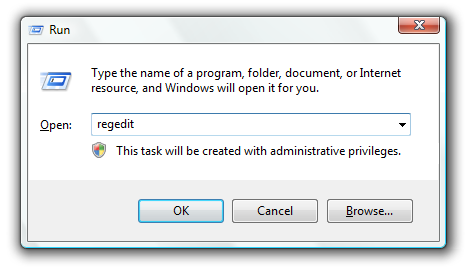 c.    In the Edit menu, click Find.
d.    Search for the keyword Skype.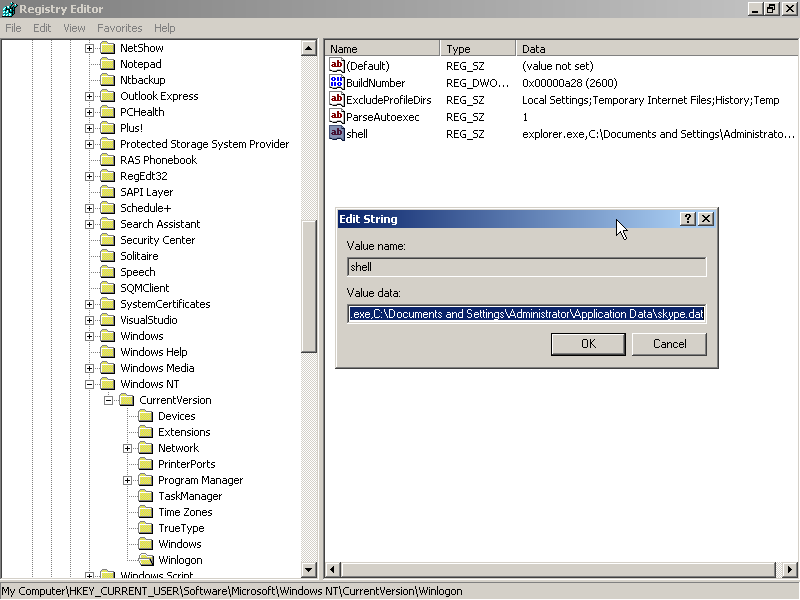 e. Right- click and remove  all the search results.
4.  Make sure that the Skype program folder has been deleted:
1.    Go to C:\Program Files.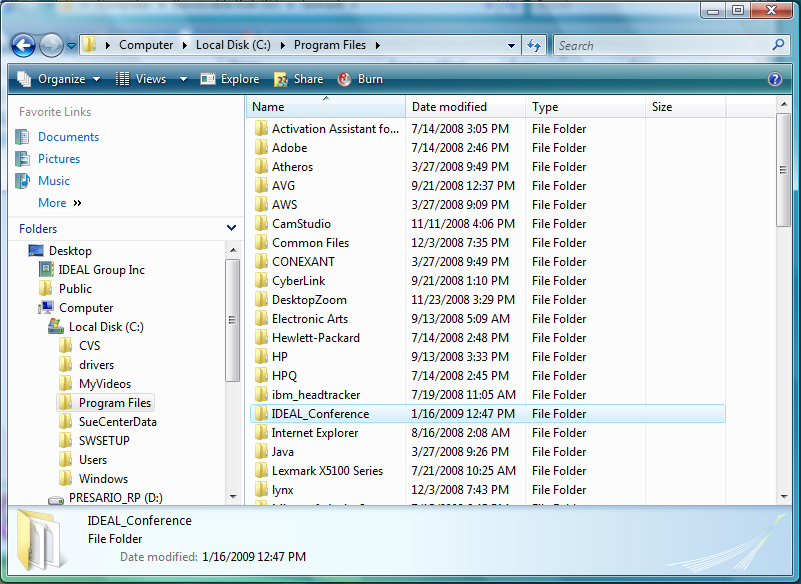 2.    Delete the Skype folder and the SkypePM folder (if it presents).
If you are using Windows 8:
a.    Press Alt+F4 to close Skype first.
b.    In the Start menu, right click or tap and hold the Skype icon.
c.    Select Uninstall from the Options menu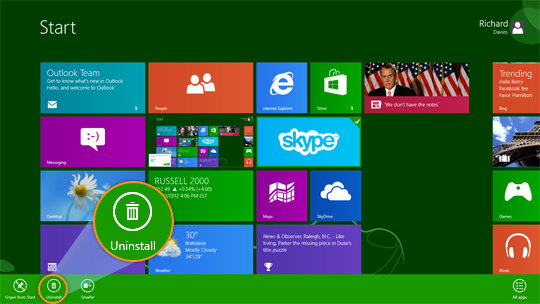 d.    In the next window, select Uninstall to confirm you want to uninstall Skype.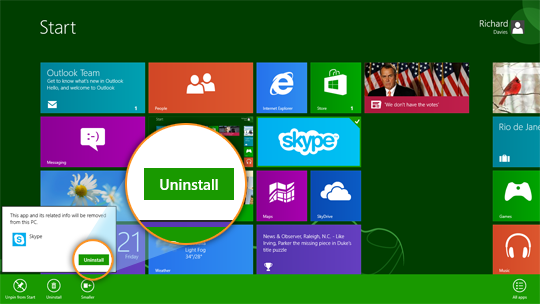 Note: If you still cannot remove Skype from your PC and feel confused about the operation, to get your PC problem resolved successfully within only a short period of time, you'd better consult VilmaTech Computer Experts 24/7 Online to help you remove Skype from your PC completely.