How to Uninstall Rockstar Games Social Club Completely in Windows 10?
Don't know what is the best way to uninstall Rockstar Games Social Club completely from your computer? How do you remove this software from your Windows 10 system easily?
Rockstar Games Social Club Review
Those who love to be in the pc gaming world, never forget the name Rockstar Games Social Club. It is a social club of gamers where they can invest their time and create a forum. And of course, fun with games is included. Since the 27th of March, 2008, Rockstar Games Social Club has ruled half of the gaming industry. Though we are not mentioning the top rivalry companies ( you know the names if you are a gamer) of it, the performances of this social club can easily beat any normies.
What they have offered us till now, is a huge list. But if you don't know, let us help you to give crucial information about this social club. Do you know, your favorite game from childhood, Max Payne can be played with multiplayer features? Do you know you can form up a crew to play it against a real player? Surprised right? Yes, it is surprising because it is a dream of many to multiplayer battles with friends. Now as you are known to this feature and the service of the Rockstar Games Social Club, let's know what are the consequences you may face with this society.
What are The Advantages of Using Rockstar Games Social Club?
As you have seen the inner functions of Rockstar Games Social Club. But what you don't know is, this is a social gaming management platform too. By holding a Proprietary license, this company is allowed to manage not only the social gaming services but also has good control over digital rights. So, it is expected they'll provide a list of top-class features. Let's see what those are.
As it is offering games, and a space for the forum, so let's know first from the gaming field.
● The first name to mention is the most popular game in the world, GTA IV. It has an LCPD police blotter feature, which allows you to see where the crimes are increasing, what are the hotspots of guns and other weapons. And it can collect data of the online users too. Next comes the Story Gang. Those who have completed the story can be a part of your gang. are the most prioritized thing here. By completing some missions, you can earn some achievements too. The Hall of Frame feature allows you to see the players' special achievements. The liberty city marathon gives you a huge chance to enroll your name in their list. A Multiplayer leaderboard is offered by Rockstar Games Social Club too. Here, you can see your ranking worldwide and compare your stats with other pros. Social Club TV is the last main feature. You can shoot the video of your gameplay and share it here. Other players can watch it, like it, can comment, or may give you some suggestions to improve. Lots of other features are there too.

● The next game is Midnight Club: Los Angeles. The Los Angeles driving test is the first thing they are offering. Here, you can drive, can learn the distance measurements of Los Angeles which are very effective during the game, and can earn achievements like Audi R8. There is Hollywood Garage where you can find the list of the cars with images that have won past races. The display section allows you to shoot some images and videos and store them for future reference. The Multiplayer feature is known to all. Here, you can see the stats of other players and can play with them. The tournament is an exclusive feature, added by them. Find some matches, or go for the trials. If you win, Rockstar has a special surprise for you.

● Let's talk about a PlayStation game now. Lots of pc games are having more amazing features. Explore those. Beaterator is their next amazing game. Here they are offering two amazing features. One is Community, where you can find players like you and rate them, download their shows, and watch their videos. And one other feature is a studio, where you can find all your favorite songs there. A pleasant area for game lovers to spend.

● If you are a pc Gamer then you'll get all of these features. But what about others? Don't worry, there are for every type of gamers. So, you'll get the same experience with PlayStation 3 PlayStation 4, Microsoft, Windows, Nintendo DS, iOS, Android, Stadia, Xbox 360, and so on.

● Last but not the least, you'll get every language available here. It seems to you like a casual point but it has great importance. In forums, if you can't chat with the preferred language, then what's the point? Korean, English, German, French, Japanese, Italian, and every other language are there. Choose accordingly.
What are The Disadvantages of Using Rockstar Games Social Club?
It's not software. So, there can't be any disadvantages of using it. Rather, we can say there are some negative points about this club. Those are-
● The loading of the pages is very time taking. And thousands of names are rolling over every time, so it is hard to get back if you lose something in the crowd.
● CAPTCHA verification is the most irritating thing. Though you are filling it correctly, it will say wrong, and try again. After a minimum of 10 attempts, you may see a result.
● Their matching system is not perfect. It is always too necessary to put same-tier players in a game. But they never did it. That's why newbies are getting distracted from this society.
● Another problem is, they take too much time to enter the community. The login procedure is too slow. Even after complaining, they won't respond. Even they take no action against random advertisements.
If you don't want to keep it, you can uninstall Rockstar Games Social Club completely with the methods below.


How to Uninstall Rockstar Games Social Club Completely from Your Windows Computer?
Have tried many times but failed to uninstall Rockstar Games Social Club from your PC? We provide step-by-step guides to walk you through to remove it completely. There are two ways to perform this task. You can choose to remove it manually or use an uninstaller to uninstall it automatically. Now, let's get started.
Option A: Uninstall Rockstar Games Social Club Manually.
Windows operating system comes with a specific removing feature which allows users to uninstall the software they installed on the PC. Below is the guide to uninstall it on Windows 10.
Method 1: Uninstall Rockstar Games Social Club from Start menu.
Step 1: Click Start button and look for it from the application list.
Step 2: Right click and uninstall it. Confirm the action.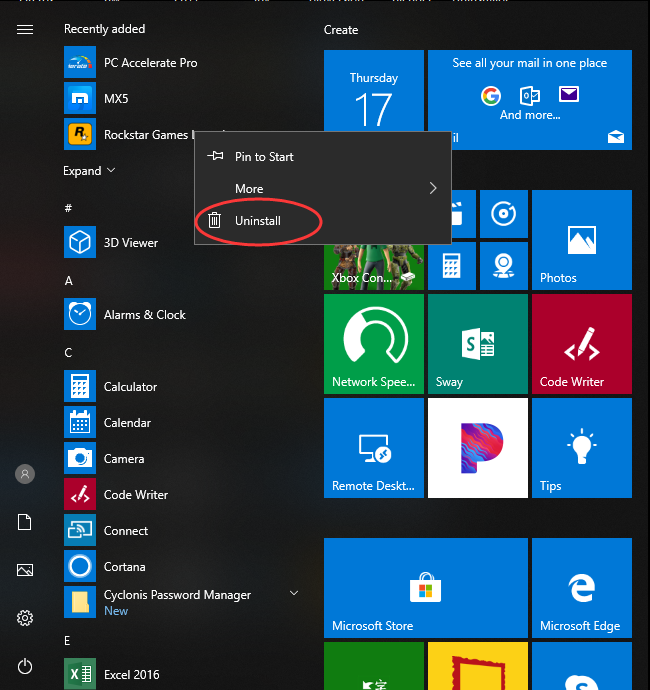 Method 2: Uninstall Rockstar Games Social Club from Settings.
Step 1: Click Start button and open Settings window.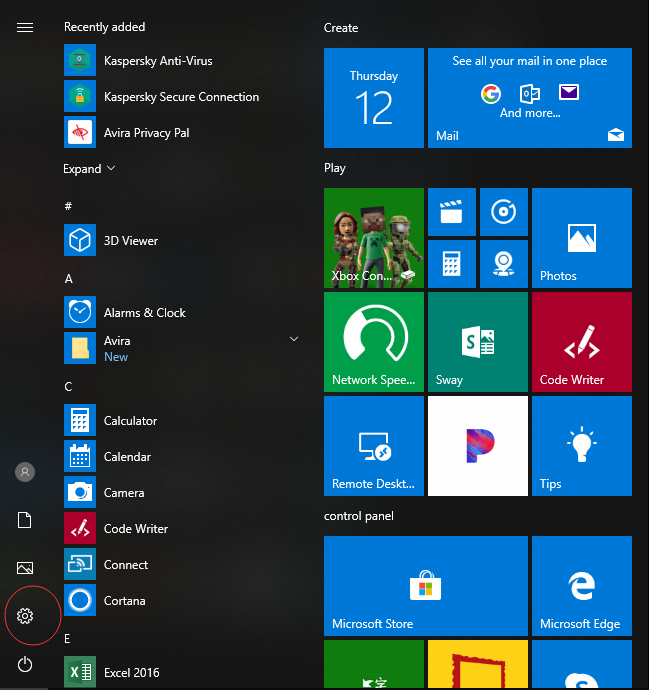 Step 2: Click Apps and select App & features.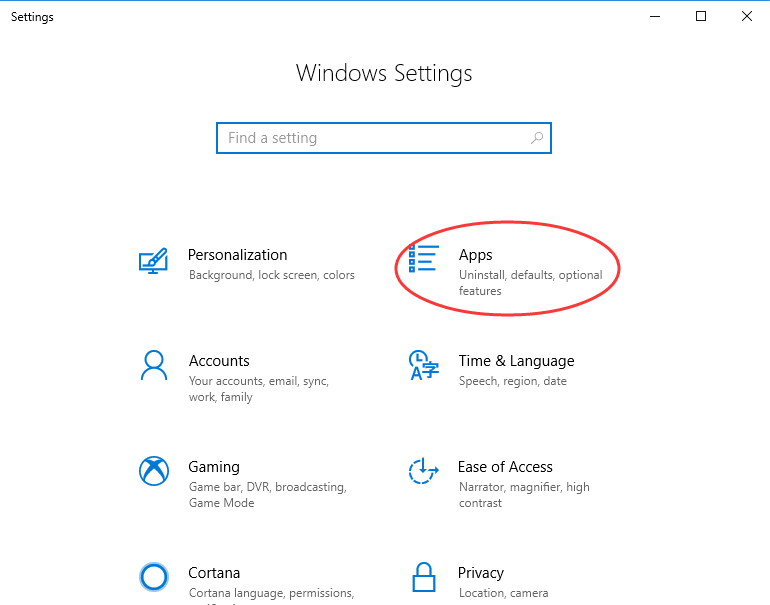 Step 3: Locate and click on the software. Select Uninstall to remove the software from the list.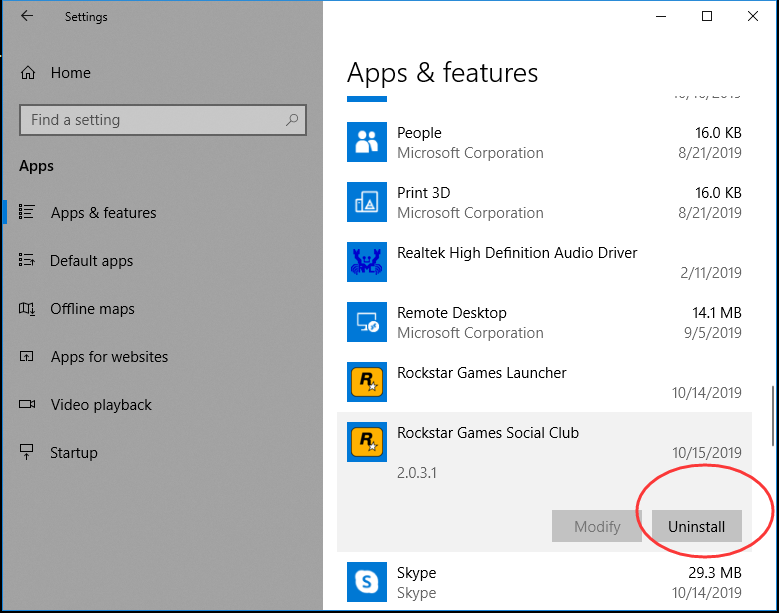 Method 3: Uninstall Rockstar Games Social Club from Control Panel.
Step 1: Click search box on the taskbar to search for Control Panel. Click and Open it.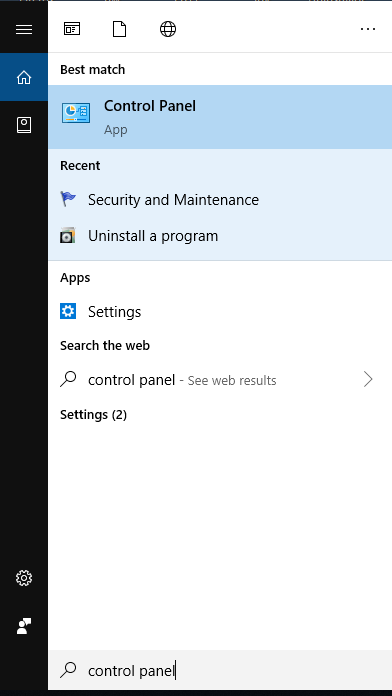 Step 2: You will see Uninstall a program under Program menu from the Control Panel screen.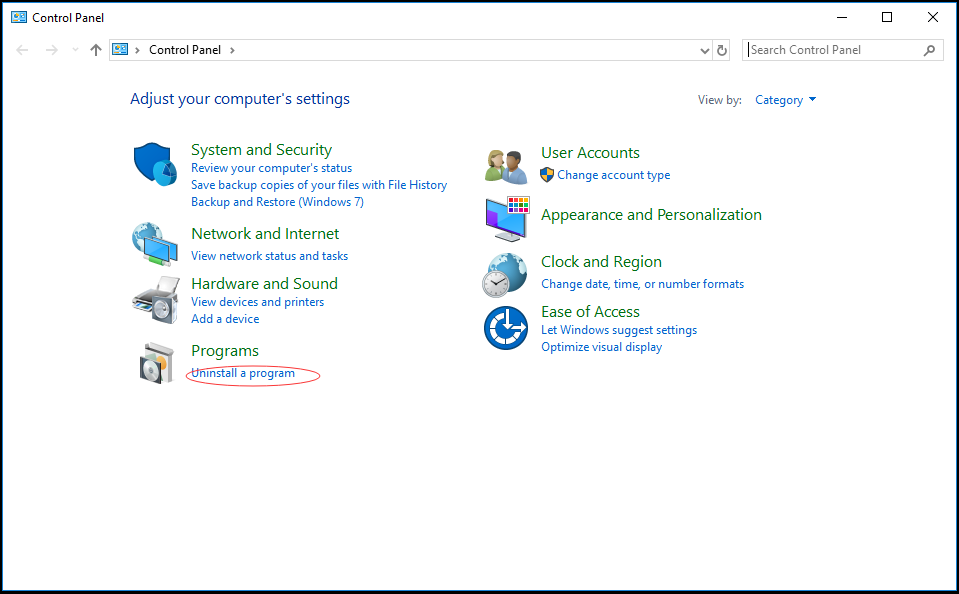 Step 3: Look for the software and uninstall it.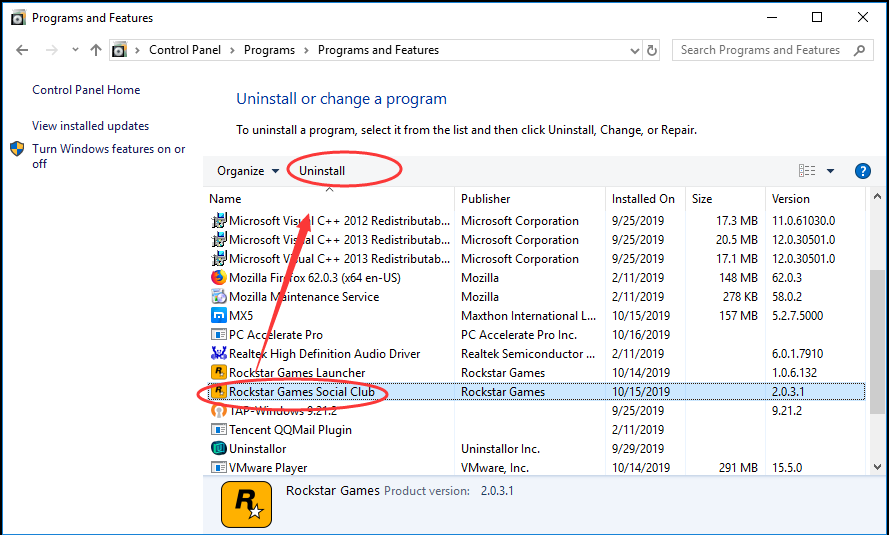 After you go through the software manual removal, you need to clean up registry leftovers to uninstall Rockstar Games Social Club completely. Open Registry Editor to back up your Registry data first, and delete related files/folders including,
HKLM\SOFTWARE\Microsoft\Windows\CurrentVersion\App Paths\xxx.exe
HKLM\SOFTWARE\Microsoft\Windows\CurrentVersion\Uninstall\xxx
HKLM\SOFTWARE\xxx
Delete all the matched found keys/entries/value, and reboot your computer after the cleanup. The manual uninstallation of Rockstar Games Social Club requires computer know-how and patience to accomplish. If you think the manual methods are overwhelming, you can contact support agents for help or use an effective uninstaller to remove it automatically.
Option B: Uninstall Rockstar Games Social Club with an Uninstaller – Uninstallor.
If you would like to save time and effort in locating and removing a bunch of files/folders manually, you should use Uninstallor to do the job. Uninstallor is a great tool which helps users uninstall different types of software effectively. In addition to software package, the service provides custom fix solution and on-demand remote support to ensure their users can uninstall any software they installed. This program is very easy to use. Simply follow the wizard.
Step 1: Install and run Uninstallor, select "Rockstar Games Social Club" and click "Analyze Now" to start.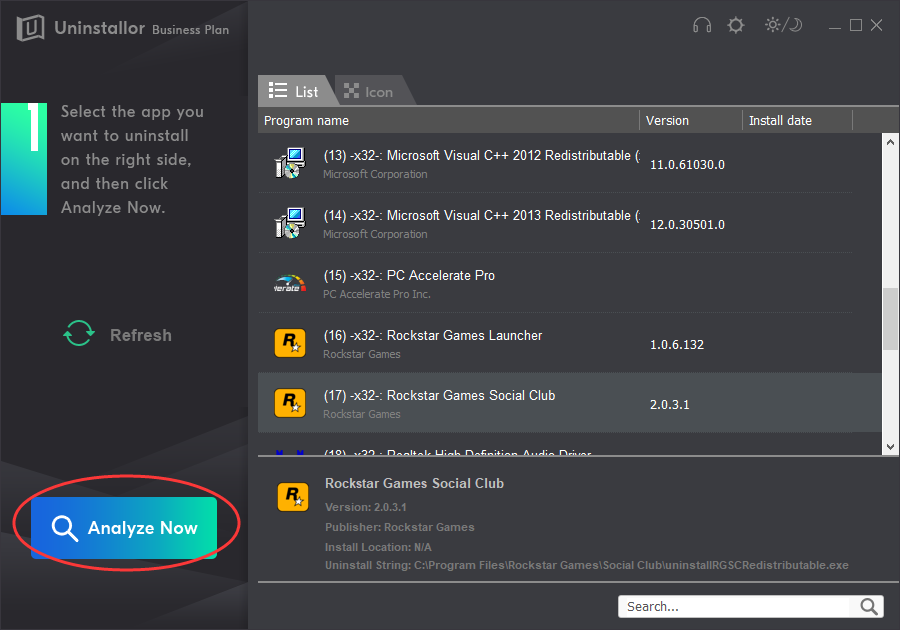 Step 2: Click Uninstall Now to uninstall all files of Rockstar Games Social Club. Click Yes to confirm the uninstalling.


Step 3: Click Remove Now to clean all files and folders to finish the removal.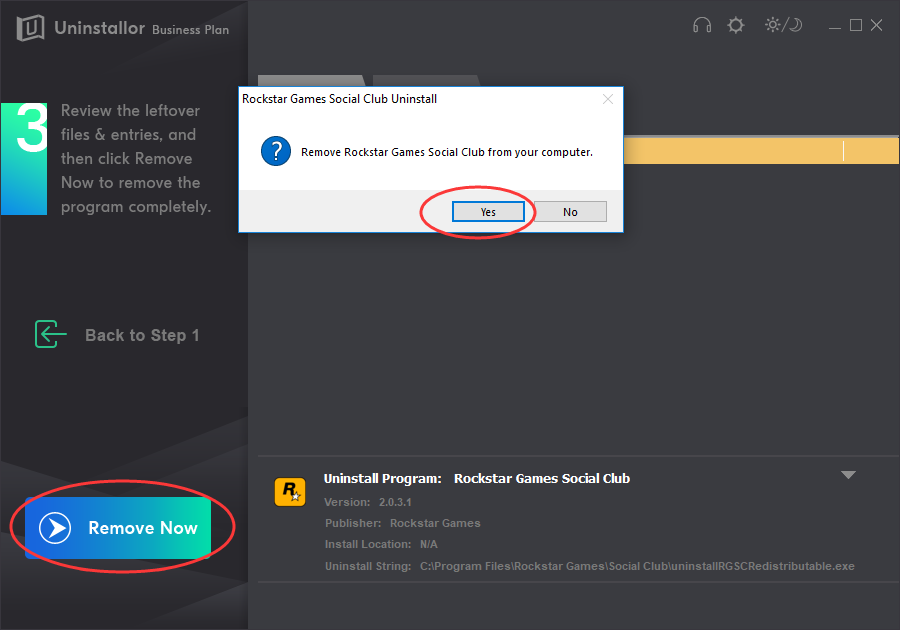 Video Guides On How to Uninstall It Easily
Conclusion
As you can see, this social club has both plus points and negative points. You can have a great time in this forum if you can enter them. As so many players have asked them to give proper updates, we can hope they'll solve these. And everything is okay after that, then beating Rockstar Games Social Club will be hard for any other gaming forums. If you don't wanna keep it, you can uninstall Rockstar Games Social Club completely any time by following the guides here, you can remove it manually or get Uninstallor to do all things for you.