How to Uninstall Format Factory Completely in Windows 10?
Can not uninstall Format Factory completely from your Dell computer in Windows 10? What is Format Factory? Format Factory is one of the most successful multimedia converters. This ad-supported freeware can convert audio, video, and picture files. This tool is capable of ripping CDs and DVDs to other file formats. This tool creates iso images and joins several video files together. You can explore everything about the audio formats, video formats, and picture formats as comprehensively as possible.
Explore everything about the Format Factory
Format Factory software lets users convert the media into different file formats. PC Free Time is a well-known Chinese software development company. This company has designed the software Format Factory which supports users to be successful in the media file conversion. Not every audio and video file format is created in an equal way. The best features of this software assist every user to use it as efficiently as possible and recommend it to others.
The first-class features of this software let users make file type conversions based on their overall requirements. This software lets users convert video files to the SWF, FLV, WMV, AVI, MPG, 3GP, and MP4 file formats with no delay and complexity.
Everyone with an interest to use the media files in the best possible ways is advised to know about the best file converter. The Format Factory is a good option for everyone who uses video, music, or image files and requires a hassle-free method to convert file formats. Every user of this software can convert music files to or from WAV, AAC, OGG, WMA, and more, convert images to or from BMP, JPG, TIF, and video or from 3GP, AVI, MP4, and SWF. They rip the music directly to the audio file and unprotected DVDs to video. You may have decided to convert any file to run on mobile devices with the complete support of various mobile video formats. You can prefer and use the Format Factory as per requirements.
Focus on the main attractions
Format Factory is comprehensive and free multimedia file converter software for commercial or personal use. This software lets every user change the file format or file extension of the image, text, video, or audio file for it and run on so many applications and operating systems. Individuals who read honest reviews of the Format Factory are confident and eager to immediately download and install it on their computer. They will be prompted for installing the Chromium Browser and the Search Manager extension associated with the Chrome at the time of installation of the Format Factory.
If you won't need it, you can uninstall Format Factory completely with the methods below.


Advantages
Batch conversion with the Format Factory is one of the most successful and convenient things. You can pick the format and use the buttons on the left-hand side. You can make an informed decision to convert the file format. The first-class elements of this software assist all users to convert image, audio, video, and ebook files, rip media from Blu-ray discs, CDs, and DVDs as per requirements. The overall output settings of this tool assist users to access a large collection of modern tools which you can alter and create a personalized profile for future use.
There are different present choices associated with the Format Factory. All beginners to this tool can focus on how to be successful in their way to convert a video for their mobile. The option button in the Format Factory includes a mini editor designed to assists its users to select start and endpoints and crop the video after it is converted. Every user of this thoughtful little addition can get different benefits as it shows how much care has gone into successfully making this tool useful and practical at the same time.
In the utility section, Format Factory provides a set of tools in particular audio and video file joiners and batch file renamer. A mixed tool is available for successfully combining several audio files. A mux utility in this tool is designed to add new audio streams to videos and recommended for everyone who has decided to apply the background music to the clip. Format Factory is helpful for wrangling files of different types. The context menu support of this software is accessible with a single click. Format Factory provides the video downloader, screen recorder, audio and video converter, mixer, crop and delogo, spliter, joiner, and video player. This software gets very good recognition and makes every user happy in all aspects. The main advantages of the Format Factory are as follows.
• Quick batch file conversion
• Disc-ripping tools for Blu-rays, DVDs, and CDs
• File mixing and joining utilities
Disadvantages
All beginners to the Format Factory wish to know how to use it as per their requirements. They are willing to know about the main disadvantages of this software. Format Factory contains only the Windows version. Users of the Mac operating system cannot use the Format Factory. They search for the Format Factory alternatives and like to use this system based on overall requirements.
The Format Factory nowadays does not support the file. Every user of this software is unable to convert the file to the desired format. This well-known software does not support multiple files at once especially when such files are stored in the media directory of the system. This software does not support some of the YouTube files and convert such files on any required or given format. This software is not designed to edit YouTube videos.
Format Factory has a nature that does not show the entire information of the converted videos instead of only showing the existing information regarding the videos and other files. Once the data is successfully converted, then it is not feasible for converting the file back to the real version because of no pause or restart button in this program. The context menu options nowadays seem to have completely compatible issues with Windows 8.1. The main disadvantage of the Format Factory is an Installer includes potentially unwanted programs.
If you think it is of no use, you can uninstall Format Factory completely with the methods below.


How to Uninstall Format Factory Completely from Your Windows Computer?
Have tried many times but failed to uninstall it from your computer? We provide step-by-step guides to walk you through to remove it completely. There are two ways to perform this task. You can choose to remove it manually or use an uninstaller to uninstall it automatically. Now, let's get started.
Option A: Uninstall Format Factory Manually.
Windows operating system comes with a specific removing feature which allows users to uninstall the software they installed on the PC. Below is the guide to uninstall it on Windows 10.
Method 1: Uninstall Format Factory from Start menu.
Step 1: Click Start button and look for it from the application list.
Step 2: Right click and uninstall it. Confirm the action.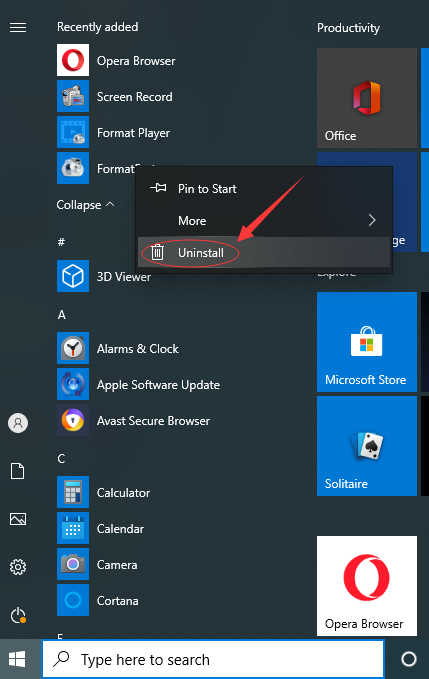 Method 2: Uninstall Format Factory from Settings.
Step 1: Click Start button and open Settings window.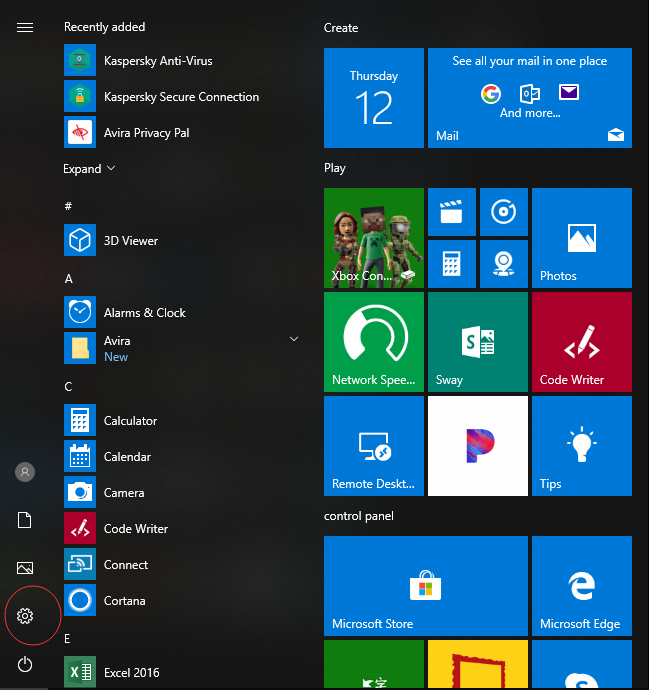 Step 2: Click Apps and select App & features.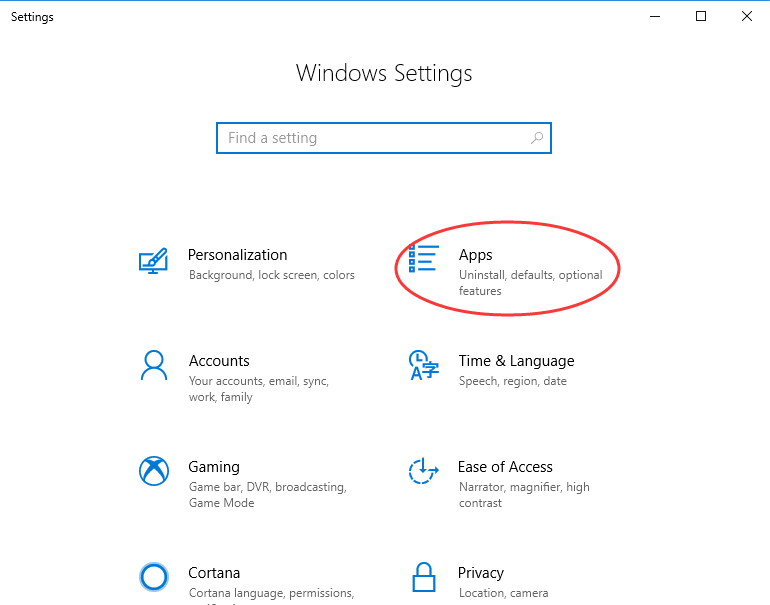 Step 3: Locate and click on the software. Select Uninstall to remove the software from the list.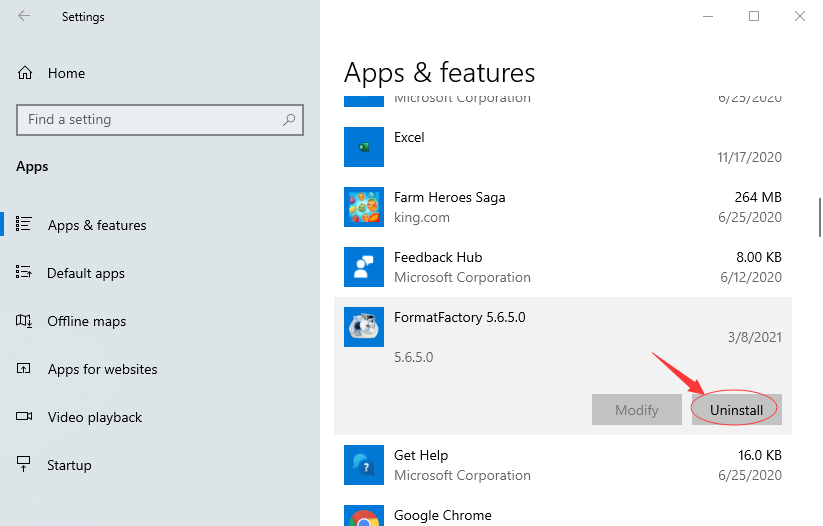 Method 3: Uninstall Format Factory from Control Panel.
Step 1: Click search box on the taskbar to search for Control Panel. Click and Open it.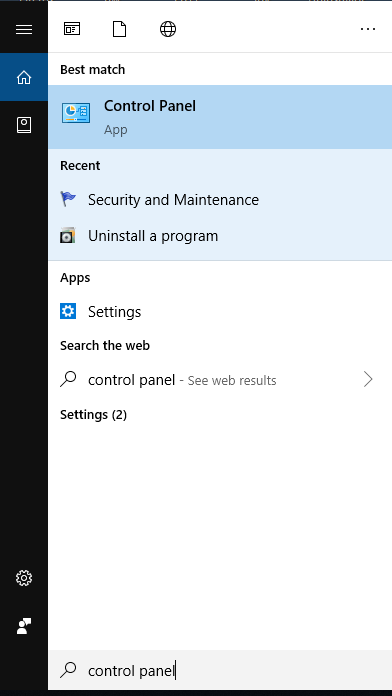 Step 2: You will see Uninstall a program under Program menu from the Control Panel screen.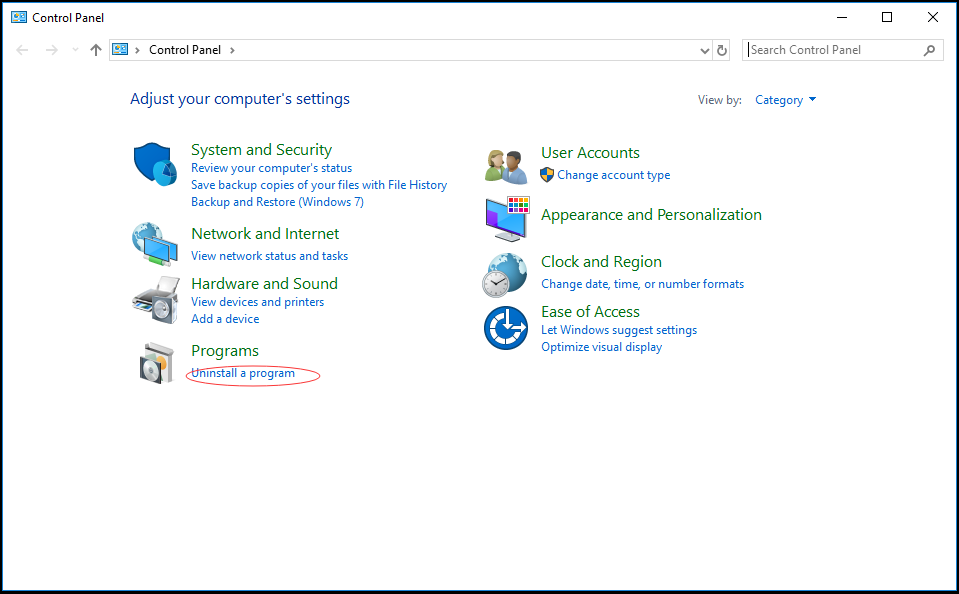 Step 3: Look for the software and uninstall it.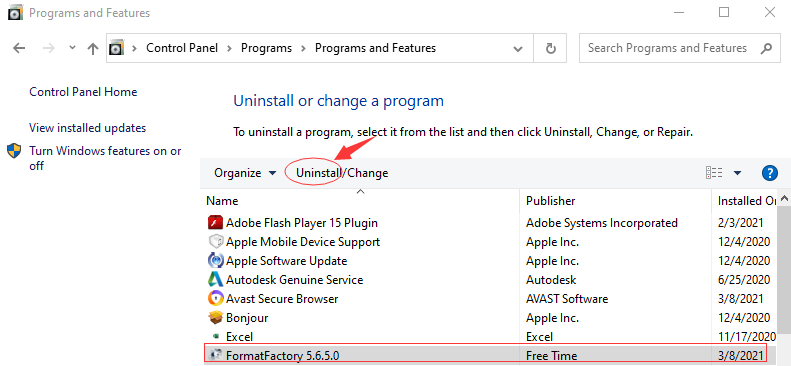 After you go through the software manual removal, you need to clean up registry leftovers to uninstall Format Factory thoroughly. Open Registry Editor to back up your Registry data first, and delete related files/folders including,
HKLM\SOFTWARE\Microsoft\Windows\CurrentVersion\App Paths\xxx.exe
HKLM\SOFTWARE\Microsoft\Windows\CurrentVersion\Uninstall\xxx
HKLM\SOFTWARE\xxx
Delete all the matched found keys/entries/value, and reboot your computer after the cleanup. The manual uninstallation of Format Factory requires computer know-how and patience to accomplish. If you think the manual methods are overwhelming, you can contact support agents for help or use an effective uninstaller to remove it automatically.
Option B: Uninstall Format Factory with an Uninstaller – Uninstallor.
If you would like to save time and effort in locating and removing a bunch of files/folders manually, you should use Uninstallor to do the job. Uninstallor is a great tool which helps users uninstall different types of software effectively. Simply follow the wizard below.
Step 1: Install and run Uninstallor, select "Format Factory" and click "Analyze Now" to start.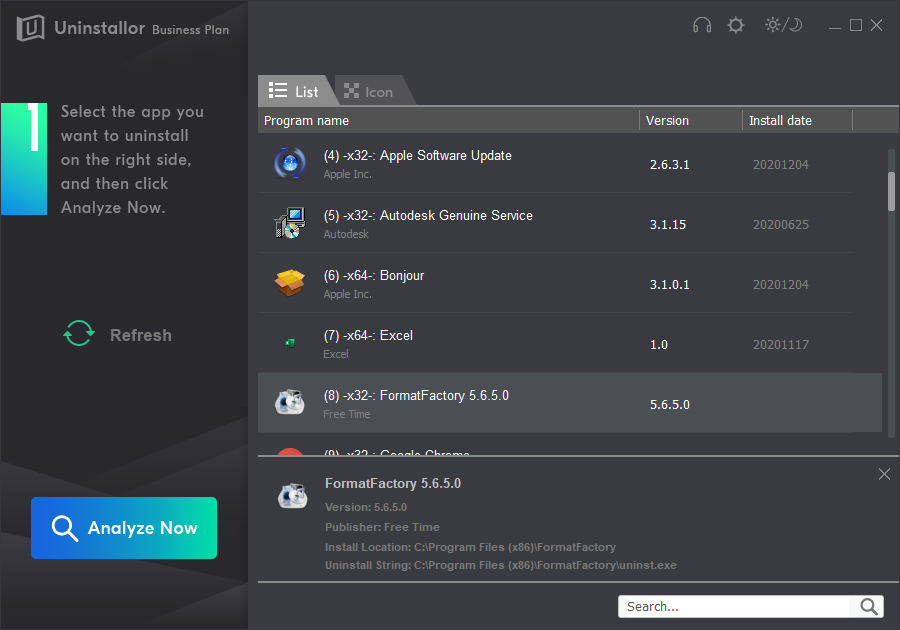 Step 2: Click Uninstall Now to uninstall all files and folders. Click Yes to confirm the uninstalling.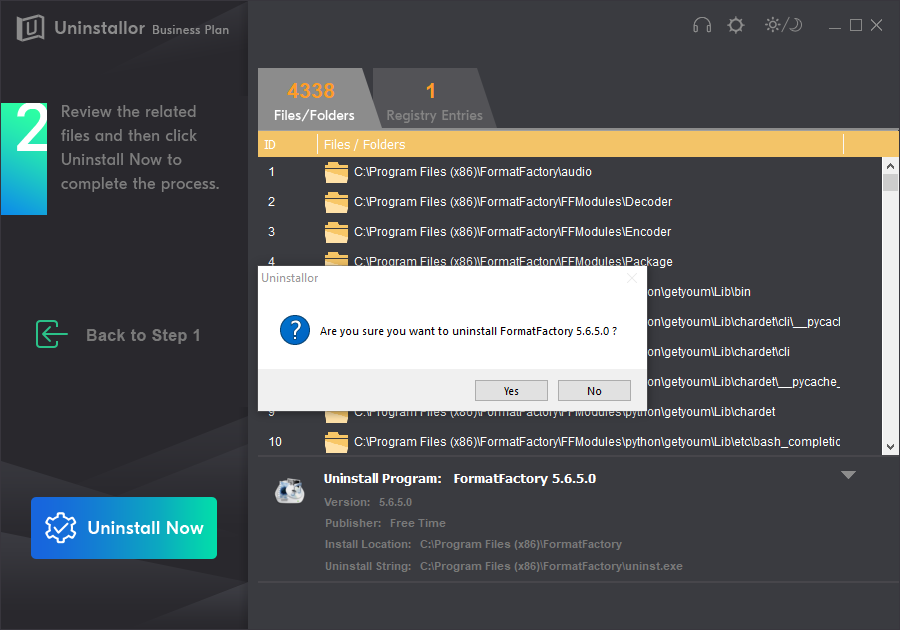 Step 3: Click Remove Now to clean all leftover files and registry entries.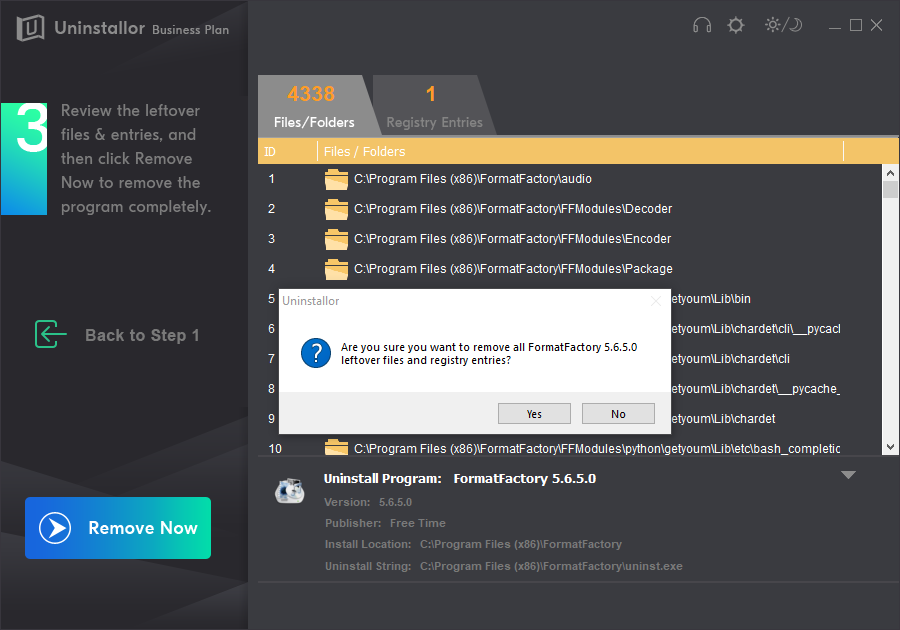 Uninstall Completed!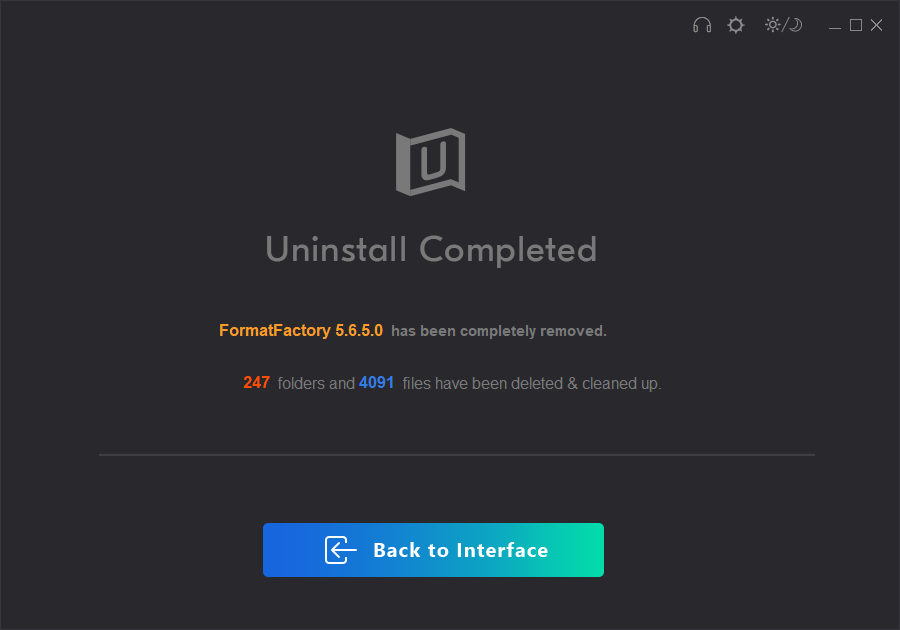 Video Guides On How to Uninstall It Easily
Conclusion
Format Factory is the fast and user-friendly media conversion tool designed for the Windows operating system. Anyone with a desire to make use of the free video converter can prefer and use it hereafter. Enhanced features of this software assist all users to get absolute assistance and encourage them to immediately use it. If you don't wanna keep it, you can uninstall Format Factory completely any time by following the guides here, you can remove it manually or get Uninstallor to do all things for you.