How to Uninstall Blender Completely from Windows 10
What is Blender and is Blender a great software for video editing? Why you want to uninstall Blender completely from your computer in Windows 10? Do you know how to remove it away?
About Blender
Blender is a software, which people use to make 3D animation. Besides this, the software also has a video editor, which can be used for editing videos. The software is a freeware but its video editor has many features in comparison to other free video editors. The software was developed long back as a 2D animation tool Later many features were added to the software and it was converted into 3D animation developer and video editor.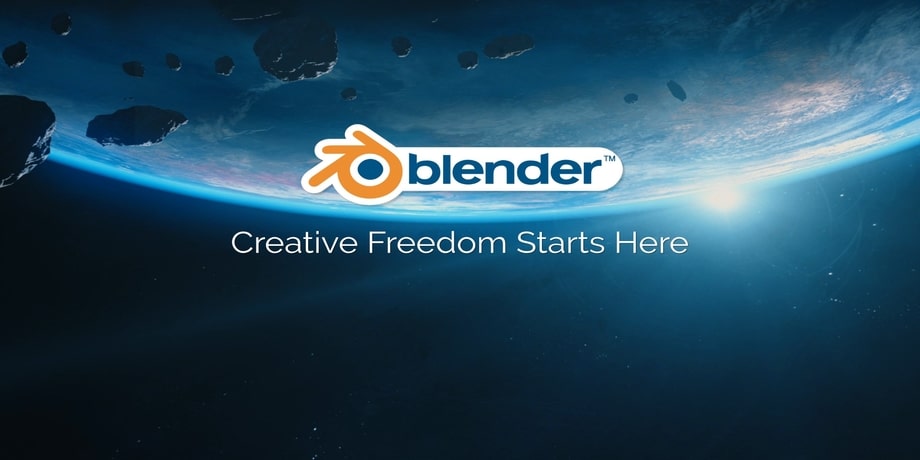 Advantages of Using the Software
There are many advantages of using this software and some of them have been discussed here.
• Editing videos
The video editor present in this software helps to perform basic video editing. Other tasks related to thevideos can also be done like cutting unnecessary parts, adjusting colors, applying effects, and many more.
• Video clips and audio can be organized
Users can cut the strips of the clip and place it somewhere else where it is needed. Texting and filtering can also be done in the videos. The software also has the ability to overlay the images and text over the video but users have to set the blend mode to Alpha Over. Another ability of the software is that it can separate the audio and video tracks. Other audio files can be added to a single audio file and people can listen songs one by one from the group.
• Effects addition to video clips
Slots are present in video editor, whichconsists of 32 strips. People can add an audio, a video, an animation, effects, and other things to these strips. This helps to enhance the videos. There are many effects available in blender and some of them include fade in, fade out, filters, transitions, and many more. Users can also separate the audio from the video. People can also create 3D animations and add them to the videos.
• Editing visualizations
Users can see the preview of the video before finalizing it. The software consists of sequencer where users can see strips and timelines and edit the video by removing the strips and adding more effects. In sequencer, user can find Luma waveform where contrast and brightness of the video can be edited. Chroma vectorscope is available to adjust hue and saturation.
• VFX
People like to make 3D animations in such a way that they look as real-worldobjects. The combination of 3D animation and 3D objects can look fake. In such a case, people can use Blender motion tracking. The objects or camera are in motion and all this is recorded by the Blender motion tracking. This tracked data is then applied to the 3D objects. The tools included in the Blender motion tracking are camera and object tracking.
• Camera and object tracking
Another feature of the software is camera tracking. Camera tracking is used for recreating the frame, which has been shot by the real camera. Object tracking is used to track the object used in the animation. If there is any problem, user can use object tracking to create that object again. An example can be making a hand and then showing it on a waterfall. People can replace the screens with different types of images and videos.
• Manual and automatic tracking
Blender software has an advantage that users can perform manual as well as automatic tracking. In order to learn both of them, users need to go through the tutorials, which will let them know the method of doing manual tracking. The tracker has the capability of removing those tracks that seem to be bad.
• Scene stabilization and scene stabilization
Users cannot shoot smooth footage though they may try their best. This problem occurs due to optical lenses of the camera. In such a case, the straight lines get curved. If the lens is large then it will distort the image. Blender helps the users to draw straight lines and remove or reducethe distortion from the image. The straight line can be drawn with the help of polyline brush. This brush can be found on the Annotation tool. Users can change the distortion values and this helps the frame lines to match with the annotations. Since you understand the advantages of the software, do you still plan to uninstall Blender completely from your computer? Or may be you need to go further for more information?
Disadvantages of using Blender
There are many advantages of using Blender software but there are some disadvantages too and now will discuss them here.
• Learning is difficult
The interface of the Blender software is very complicated and newcomers do not lie to use it because of such difficulties. People need to learn the software thoroughly and get familiar with all the operations and tools so that they can edit the videos and audios perfectly. Users can learn the software with the tutorials available online. If people opt for courses in order to learn the software, these courses are very expensive. Due to such difficulties, people like to have other video editors, as they are easy to learn and implement.
• Issues in audio processing
If people want to work on Blender, they need to know that the software is based on 3D animation and people have to be expert in it. Surveys have shown that people have faced many kinds of issues in processing the audios. Users can face various kinds of issues and some of them are listed here
o Videos are uploaded without audio
o The frame rate of the videos get disturbed
o Problems occur in audios when the offsets are adjusted
If people love to have quality video then they need to go for some other video editor rather than Blender.
• Rendering is slow
Another disadvantage of Blender is that the rendering is very slow. It takes four to five hours in rendering a footage, which is a great disadvantage and wastage of time. Blender does not use all the resources of the processor and this results in slow rendering.

How to Completely Uninstall Blender from Your Computer?
As it is not easy to uninstall Blender, we decide to provide step-by-step guides to walk you through to uninstall it completely. There are two ways to perform this task. You can choose to remove it manually or use an uninstaller to uninstall it automatically. Now, let's get started.
Option A: Uninstall Blender Manually.
Windows operating system comes with a specific removing feature which allows users to uninstall the software they installed on the PC. Below is the guide to uninstall it on Windows 10.
Method 1: Uninstall from Start menu.
Step 1: Click Start button and look for Blender from the application list.
Step 2: Right click and uninstall it. Confirm the action.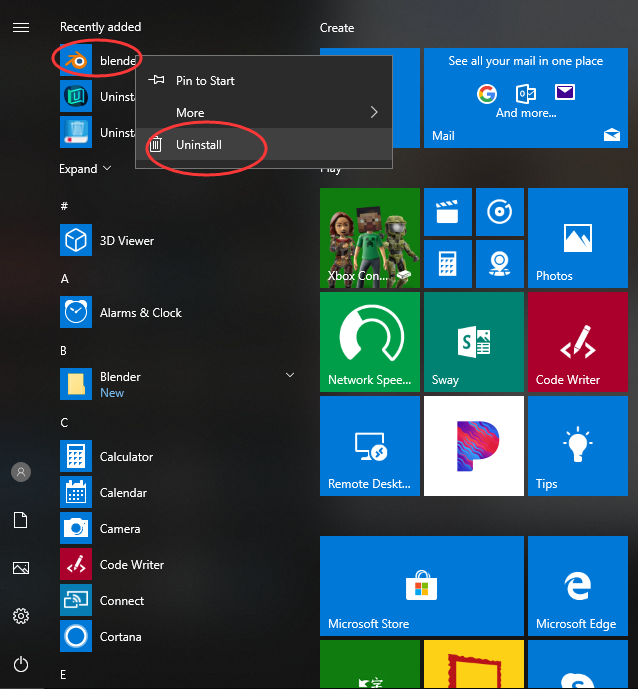 Method 2: Uninstall from Settings.
Step 1: Click Start button and open Settings window.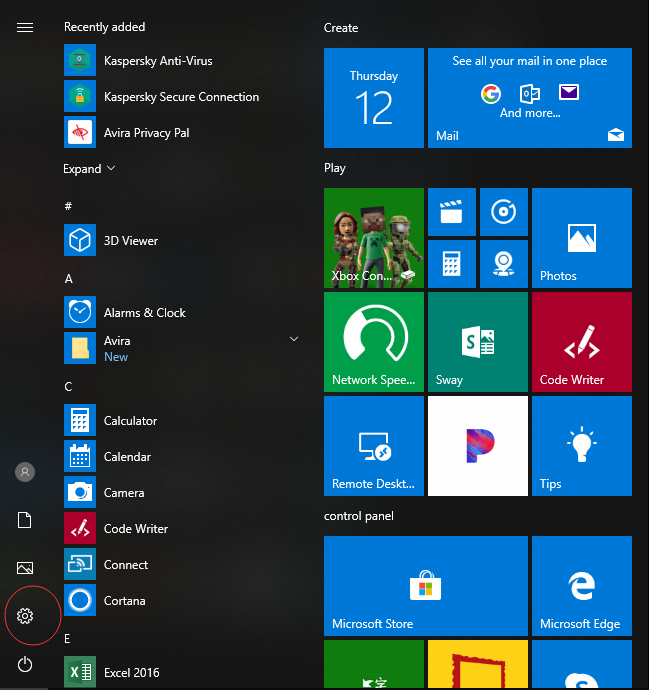 Step 2: Click Apps and select App & features.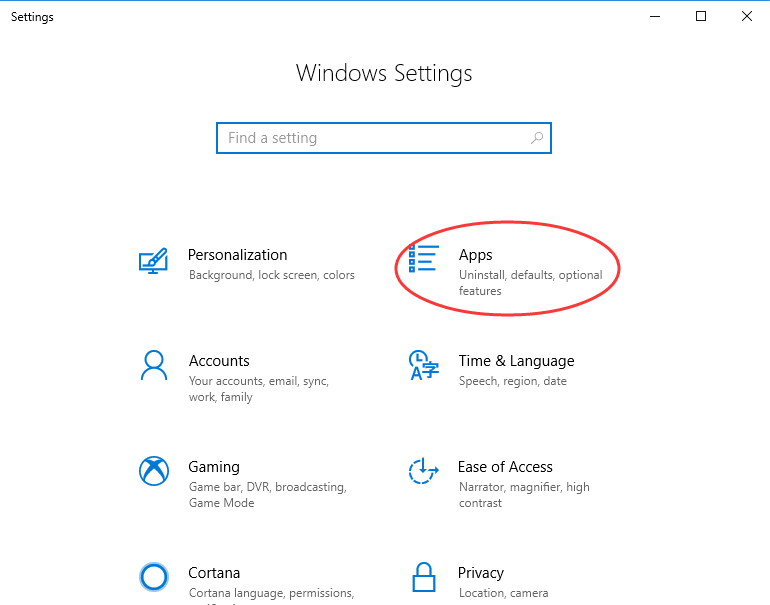 Step 3: Locate and click Blender. Select Uninstall to remove the software from the list.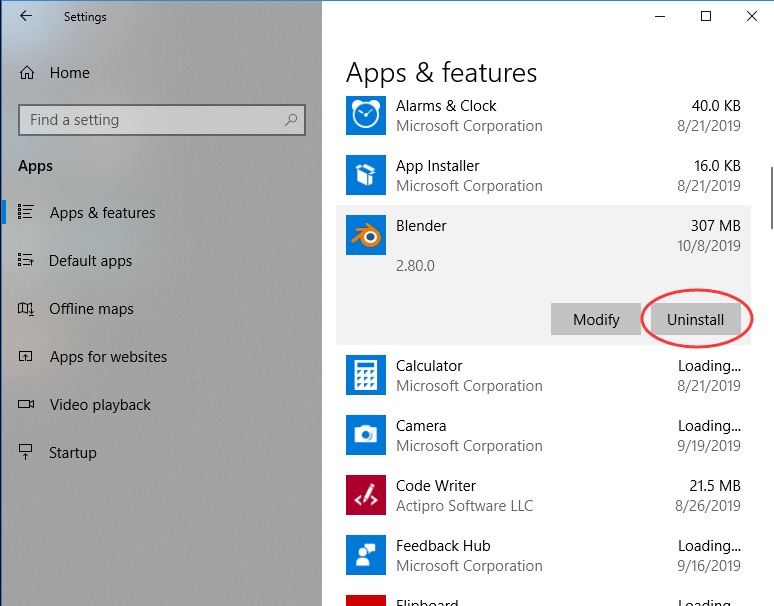 Method 3: Uninstall from Control Panel.
Step 1: Click search box on the taskbar to search for Control Panel. Click and Open it.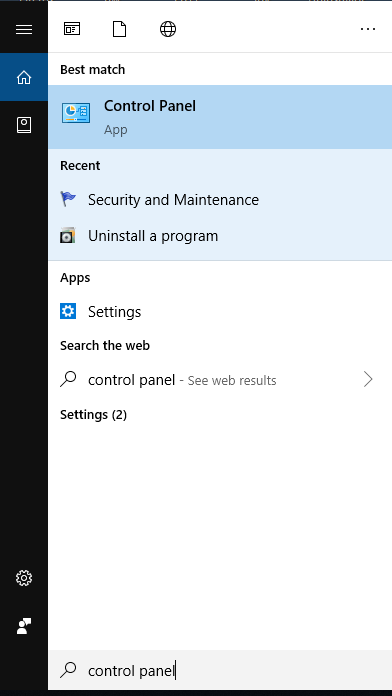 Step 2: You will see Uninstall a program under Program menu from the Control Panel screen.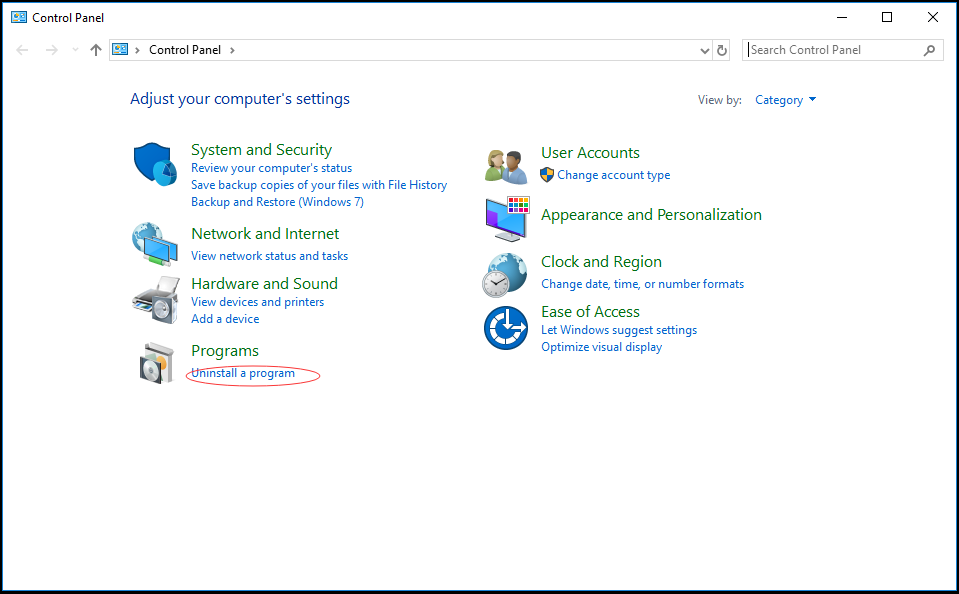 Step 3: Look for Blender and uninstall it.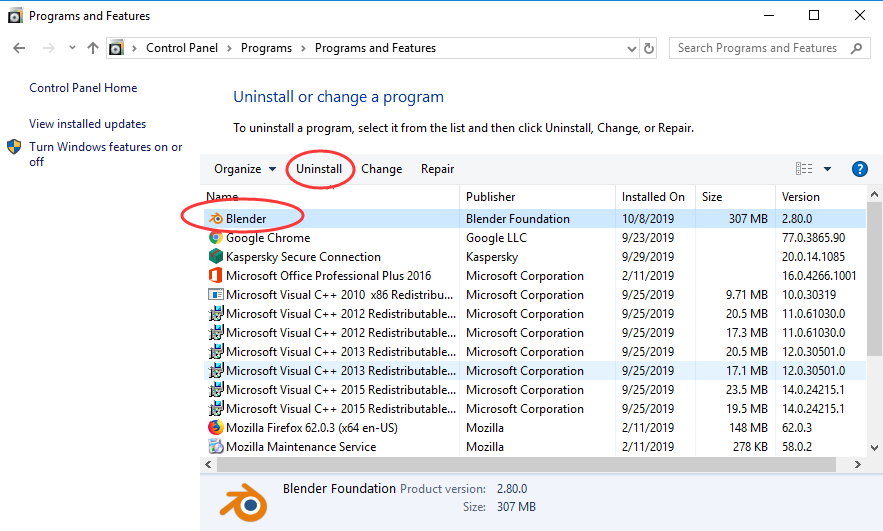 After you go through the software manual removal, you need to clean up registry leftovers to uninstall Blender completely. Open Registry Editor to back up your Registry data first, and delete related files/folders including,
HKLM\SOFTWARE\Microsoft\Windows\CurrentVersion\App Paths\xxx.exe
HKLM\SOFTWARE\Microsoft\Windows\CurrentVersion\Uninstall\xxx
HKLM\SOFTWARE\Microsoft\Windows NT\CurrentVersion\SystemRestore\Volatile
HKLM\SOFTWARE\xxx
Delete all the matched found keys/entries/value, and reboot your computer after the cleanup. The manual uninstallation of Blender requires computer know-how and patience to accomplish. If you think the manual methods are overwhelming, you can contact support agents for help or use an effective uninstaller to remove it automatically.
Option B: Uninstall Blender with an Uninstaller – Uninstallor.
If you would like to save time and effort in locating and removing a bunch of files/folders manually, you should use Uninstallor to do the job. Uninstallor is a great tool which helps users uninstall different types of software effectively. In addition to software package, the service provides custom fix solution and on-demand remote support to ensure their users can uninstall any software they installed. This program is very easy to use. Simply follow the wizard.
Step 1: Install and run Uninstallor, select Blender and click "Analyze Now" to go.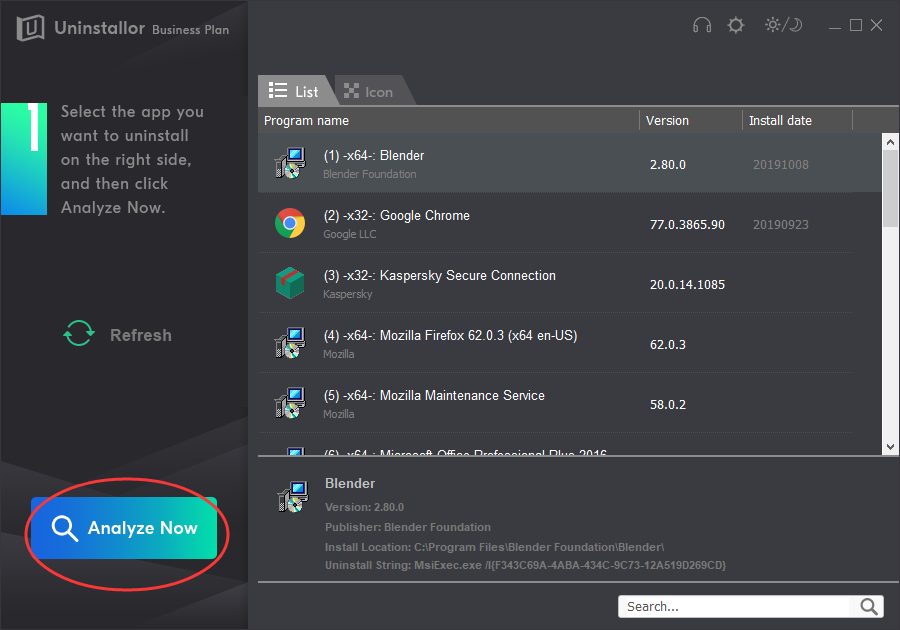 Step 2: Click Uninstall Now after it finishes analyzing and locating all files of Blender. Click Yes to confirm the uninstalling.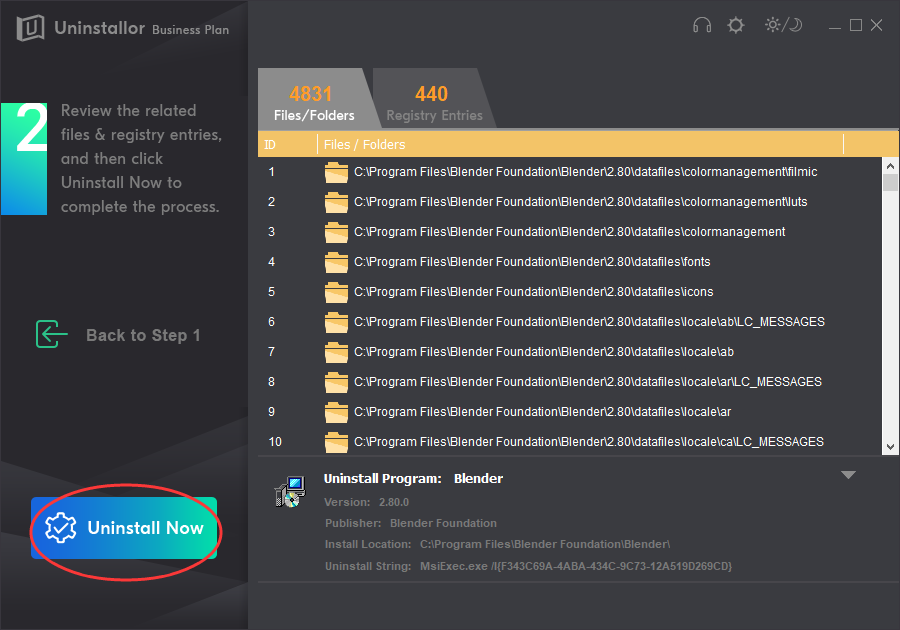 Step 3: Click Remove Now to finish the removal. The software and registry entries will be deleted once for all.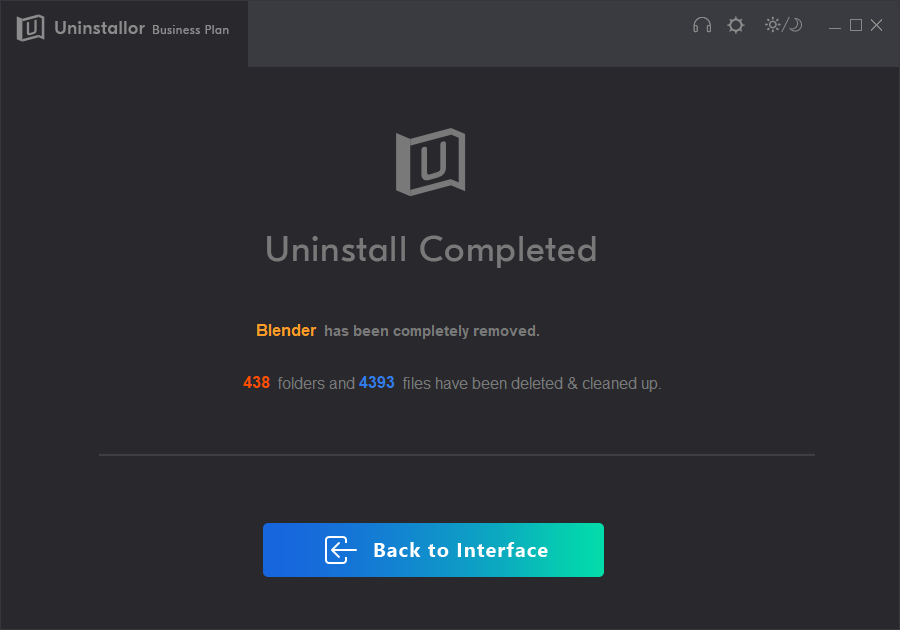 Video Guides On How to Uninstall It Easily
Conclusion
Blender is a superb software for editing videos and audio and people can learn it to edit the videos and remove distortions and other issues. The software is difficult to learn and that is the reason that newcomers want to learn other video editors which are easy to earn and use. If you don't wanna keep it, you can uninstall Blender completely any time by following the guides here, you can remove it manually or get Uninstallor to do all things for you.