How to Remove PowerSniff Ransomware from Infectious PC, Android Phone?
More About PowerSniff Ransomware
PowerSniff Ransomware is recognized as a new version ransomware that is able to block out PCs and mobile devices for stealing money. PowerSniff Ransomware is able to compromise the infectious devices completely to gain administrator rights for malicous online activities, allowing attacker collecting log-in credentials, online transaction data, banking data, and a lot of other sensitive information on a compromised machine. Additionally, the PowerSniff Ransomware can take advantage of the Windows PowerShell to operates some commands on the infectious machine for file encryption. All files stored on the infectious PCs or android devices can be completely encrypted and victimized hardly reach anything. Just from this point, there is a conclusion that the PowerSniff Ransomware is quite evil and should be paid attentions once your device become infectious.
Furthermore, the PowerSniff Ransomware never just is a single malware, it is a nature of blackmail. The PowerSniff Ransomware can utilize scanning algorithm to make sure which computer is running or being used for medial or education establishment to avoid inflicting damages to some hospitals and schools. But it carries out incredible damage to those common Internet users. Firstly, the PowerSniff Ransomware blocks out a targeting machine and encrypt all collected files, and then it may pop-up a warning to blackmail money. Usually, the warning prompt says users all files have been encrypted and they have to complete a purchase of 2 Bitcoins (roughly $840) to recover these files within the deadline. Otherwise, they have to lose this chance to receive a retrieval of a decryption key to get files back. Although all warnings and phenomenons look like a real inform, the authors of the PowerSniff Ransomware never have conscience. You can't get all your files back though you have finished a payment as the PowerSniff Ransomware pop-ups. Refer to Android ransomware removal here.
It is highly recommended of you removing the PowerSniff Ransomware from infectious PC or even Android devices as quick as possible. If need professional help to fix such ransomware, you can Live Chat with VilmaTech 24/7 Online Services now.

How to Remove PowerSniff Ransomware and Recover Files Completely?
Step 1: Safe Mode
Ifyou can't access to the infectious device due to the PowerSniff Ransomware made the victimized machine abnormally worked, you can reboot the victimized machine with safe mode with networking to access in. It is the first yet key step to help you start fixing the PowerSniff Ransomware. Follow the following step-by-step guide to fix the PowerSniff Ransomware now.
For Windows 7, Windows Vista
1. Totally shut down the infected computer.
2. Press Power button to boot up the infected computer, but before Windows launches (after skipping the first interface), you have to hit F8 key to reveal out Windows Advanced Options.
3. Next Window says safe mode, safe mode with networking, safe mode with command prompt, etc. Highlight safe mode with networking by pressing Up-Down keys and hit Enter key. Wait for a moment, Windows is loading files to the desktop.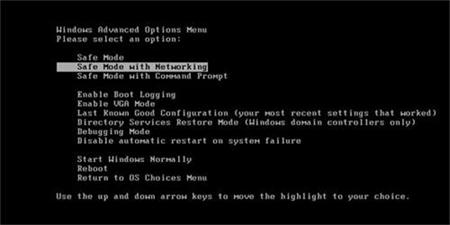 For Window 8 Users
1. Reach the desktop
2. Press the Ctrl+ Alt+ Del key, it will bring you to the Switch User interface.
3. Tap the "Shift" key on the keyboard by your left hand, click on "Shut down" button. Click on Restart option. In the 'Choose an Option' screen, you need select "Troubleshoot."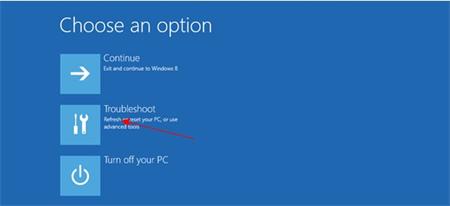 4. Click on 'Advanced Options', and in the following window you need choose "Startup setting."
5. Choose "restart." Press F5/5 key to highlight Safe Mode with networking option, hit enter key.
Step 2: Windows Task Manager
End the PowerSniff Ransomware process. Press Ctrl+ Esc+ Shift or Ctrl+ Alt+ Del to open Windows Task Manager. Scroll down and locate at randomPowerSniff Ransomware file and click on it. You last need click the End Process button.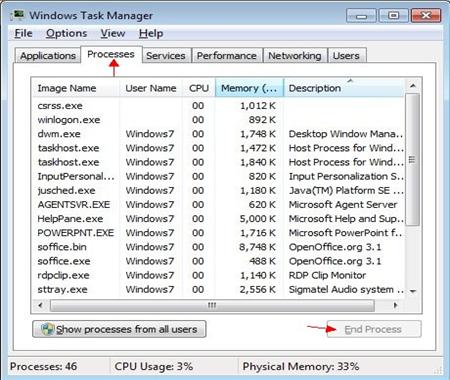 Step 3: Show hidden virus files
Delete PowerSniff Ransomware files from Local disk.
1. Click on Start button. Click "Control Panel." And click on Appearance and Personalization.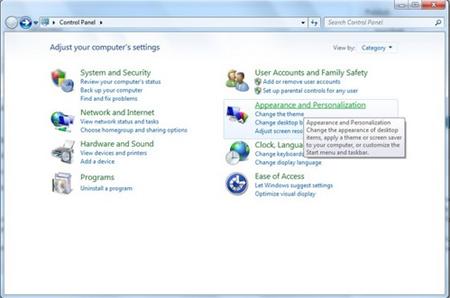 2. Double click on Files and Folder Option.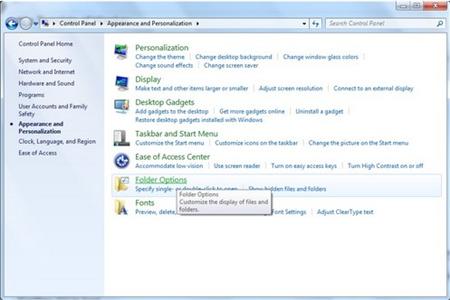 3. Select View tab. Check "Show hidden files, folders and drives." Uncheck "Hide protected operating system files (Recommended). Then click ok to finish the changes.
4. Open Local disk, and remove PowerSniff Ransomware virus files.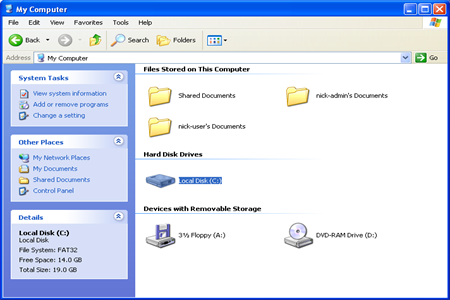 %AppData%\Protector-[rnd].exe
%AppData%\Inspector-[rnd].exe
Step 3: Delete virus registry entries
Delete the PowerSniff Ransomware virus registry entries.
1. Press Windows+ R key to reveal out Run box. Type regedit in Run window and click Ok.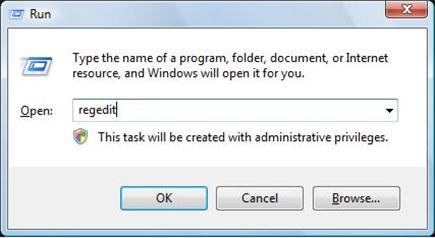 2. In the Registry Editor window, you need navigate to the below path. You then need to find out "Shell" and right click on it. Click on Modify.
3. The default value data is Explorer.exe If you see something else written in this window, remove it and type in Explorer.exe.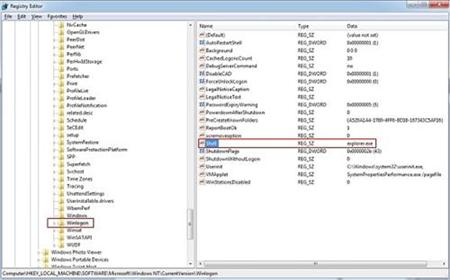 HKEY_LOCAL_MACHINE\SOFTWARE\Microsoft\Windows NT\CurrentVersion\Winlogon\
4. Now delete PowerSniff Ransomware registry entries, you can refer to the below registry entries.
HKEY_CURRENT_USER\SOFTWARE\Microsoft\Windows\CurrentVersion\Run\[random].exe
HKEY_LOCAL_MACHINE\SOFTWARE\ PowerSniff Ransomware
HKEY_CURRENT_USER \Software\Microsoft\Windows\CurrentVersion\Policies\System 'DisableRegistryTools' = 0
HKEY_LOCAL_MACHINE \SOFTWARE\Microsoft\Windows\CurrentVersion\policies\system 'EnableLUA' = 0
Step E: Reboot with regular mode
You need reboot the infectious computer with regular mode to active the virus removal.
Conclusion
PowerSniff Ransomware is a malicious virus frequently exploited by attackers in the cyber world for malicious bebefit-making. There are a lot of unsuspecting online computer users can be attacked just when they handle with drive-by downloads. Drive-by downloads refer to those freeware, shareware, web plugins, add-ons, and a lot of other programs powered by those third-party stores. Whether you are on a PC or mobile device like Android phone, the PowerSniff Ransomware can distribute a threat just when you download a potentially unwanted program or app. To remove the PowerSniff Ransomware, you have to clear out all files and registry entries related with the PowerSniff Ransomware, as doing so you can remove the virus completely and in case of being attacked again soon. Till now, if you still need more help to fix the PowerSniff Ransomware or recover all your confidential files, you can live chat with VilmaTech 24/7 Online Experts